Due to positive turnout of many businesses, cross-functional integrated systems is not only becoming a trend but will be here to stay. The whole system provides savings from time, cost and quality compared to manually re-entering of data from one business function system into another system especially if it is still on a non-integrated environment. Thru the integrated systems, the managers can have direct access to relevant information significant to a decision. This also provides the needs of the customers, suppliers and business partners as well. In terms of operations, business enterprise runs smooth given the cross-functional systems. This saves times and dramatically improves the efficiency of total operation. it can act strategically #3. Which of the 13 tools for accounting information systems summarized in Figure 7.18 do you feel are essential for any business to have today? Which of them do you feel are optional, depending on the type of business or other factor? Explain.
Don't waste time Get a verified expert to help you with Essay
Essential :
1) Sales Order Processing- This is how orders are processed without this incoming and outgoing orders is not monitored. Since my company deals with fuel retailing it is very important that orders are managed and delivered to our customers.
2) Sales Analysis- This is very important since we have to analyze well if our sales are picking up or not, it is where we understand the needs and wants of our customers. This also helps us analyze what factors to consider in handling our products sales (such as supply and demand, margins, prices and market).
3) Accounts Receivable- This is where we monitor our receivables from our customers. Without this, we will not be able collect our sales. This is also a tool in monitoring our company's profitability.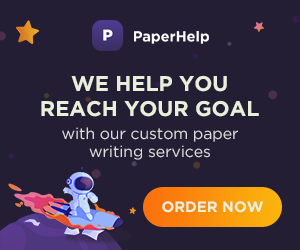 4) Accounts Payable – We also need to monitor our dues from our supplier and customers so that we can settle our payables to them.
5) Purchases- It is very essential for a business that purchases are monitored and managed (in terms of inventory, supply chain (since we do retailing), turn around time of our products, prices, margins, costs, payments and dues).

6) Inventory Processing- without taking note of inventory processing inventories, costs of the producst, prices will not be managed well. It is very essential that business nowadays have to have competitive advantage, for example, for us in retailing, we have to manage our inventory's prices and turnover, our payables and our sales.
7) General Ledger- it is where we see the complete transactions of the company be it in inventory, accounts payable and receivables, and sales.
8) Payroll- Business cannot survive without employees, it is were employees' 9) services are being compensated, with the systematize approach that we have employees are given salaries in no sweat since it is already organized.
All the above mentioned systems are the common systems used in Business accounting and some of them are related to inventory which is I think is the major factor to consider in a business.
Optional :
1. Billing- this is were we know the due of our customers and our suppliers.
2. Cash receipts- it were we manage dues and receivables, this helps us in managing our taxes also (BIR implications are being managed for recording).
3. Cash disbursment
4. Financial reporting- we have stakeholders and shareholders and the company as well have full view of the reports to know the company's stability.
5. Timekeeping
Those 5 systems are optional because it is part of the back end support on the main business.
#4. What other solutions could there be for the problem of information systems incompatibility in business besides EAI systems?
Alternative to an EAI (Enterprise Application Integration) in performing data conversion and coordination, application communication and messaging services and access to the application interfaces are the following :
First, for data conversion and
coordination and all related to capturing data, a business can use a POS (point of sale) with a huge size of server as an alternative of EAI while for the communication and messaging services, a business can use the ECS (Enterprise Collaboration system) as an alternative tools in enterpise collaboration.
#7. How can Internet technologies be involved in improving a process in one of the functions of business? Choose one example and evaluate its business value. Internet technologies has helped on improvements in capturing data to include conversion and coordination and also improvements in communication and messaging services.
In our company, an example of this is the creation of dealer's portal. Dealer's portal consists of all related information of the dealer. This includes the online placing of orders, monitoring their deliveries, statement of account, online filing of technical request, training request and the status of all their reimbursements. In this improvement, this would reduce the communication chain and enable the real time transactions of request of each dealers.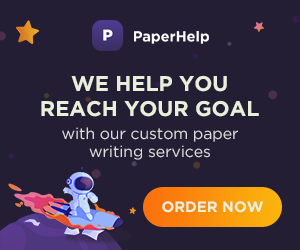 CHAPTER 8
Discussion Questions :
#1. Should every company become a customer-focused business? Why or why not? Yes, a company is nothing without a customer. They are the bread and butter of the company. However, there are some companies that focuses for two main customers the internal (employee) and the external customers. They include internal because they consider their employees as their customers to gain their loyalty and for them to work harder which in result is customer satisfaction.
#2.Why would systems that enhance a company's relationships with customers have such a high rate of failure?
Reasons for high rate of failure :
1. Poor coordination and communication prior to the release of the new system
2. Not properly implemented
3. Poor cooperation with some of the employees
#4. How could some of the spectacular failures of ERP systems have been avoided?
Things to consider to avoid failure of ERP systems :
1. Proper planning and coordination prior to the implementation
2. Planning should consider the possible problems that may be encountered during the implementation.
3. Proper training to all employees who will be using the system
#7. How can the problem of overenthusiastic demand forecasts in supply chain planning be avoided?
Things to consider to avoid the problem of overenthusiastic demand forecasts in supply chain planning:
1. Submission of moving dashboard (sales forecast) on a quarterly basis.
2. Assign a point person for each department involved
3. Weekly meeting to update activities for each department involved.
4. Proper analysis on the market trend
List of free essays