Access to health is a fundamental right of all human beings (WHO; 2004). If all people had access to health care then no disparities would be found between different groups. However, according to Giddings (2005) the health status of groups in various countries is not similar and have widened between groups since some groups are marginalised and others are privileged by their social identities. This may also be the case in New Zealand. Statistics by the Waikato District Health Board (2012) indicate that Maori as a group is more prone to ill health than any other ethnic groups in the region. Similar results were obtained by Howden, Chapman & Tobias (2000) who state that Maori have lesser health standing at levels such as all learning opportunities, job status and income than non-Maori. The general conclusion from these studies is therefore that there does seem to be a discrepancy with Maori health care. In order to address this, it is necessary to identify and address the relevant factors that can create a barrier to a level playing field for Maori as far as health is concerned and through this process give effect to the WHO's "right to health" outcomes for all.
Don't waste time Get a verified expert to help you with Essay
Howden, Chapman & Tobias (2000) see the barriers to efficient Maori health care as being institutional racism, ongoing effects of colonization on Maori through tapering the Maori monetary base and reducing Maori political influence. Theunissen (2011) agrees in principal with this by concluding that the disparities in Maori health exist mainly due to an inconsistent consideration of Maori culture and social policies. Factors such as institutional discrimination (leading to interpersonal racism which is seen as breaches of human and indigenous rights), lack of respect and lack of cultural safe practises are seen as barriers to the provision of efficient health services. According to the Ministry of Health (2012) health is viewed within a framework of values, priorities, collective experience, customs, beliefs and place in society of which all is influenced by social policy. To improve Maori health and address inequalities within the social policy framework, one must therefore consult with Maori as to their health priorities and the manner in which it should be rendered. Maori's perspectives on health are reflected in various models such as Te Whare Tapa Wha, Te Wheke and Te Pae Mahutonga with all of these models emphasising a holistic approach. In this paper the Te Pae Mahutonga model is used (Durie, 2003) to explain Maori health.
The model identifies six cornerstones of wellness namely Mauriora, Waiora, Toiora, Te Oranga, Te Mana Whakahaere and Nga Manukura. 1. Mauriora is associated with a secure cultural identity. Urbanisation broke the link between Maori and the land which caused insecure access to the Marae, Maori language issues and reduced opportunities for cultural expression in society. 2. Waiora is associated with environmental protection and linked to Maori's spiritual world. It connects physical with mental wellness due to the interaction between the people and the environment (water, earth and cosmic) 3. Toiora is associated with a person's lifestyle and relates to the willingness to engage in high risk experiences such as substance abuse, gambling, sedentary lifestyles and low moral values. The statistics for Maori in a Hawkes Bay study indicated that Maori was overrepresented as a group when compared to non-Maori (Ngati Kahungunu Iwi, 2003). 4. Te Oranga is dependent on a person's participation in society which is determined by social position. This in turn is a function of income, job status, choice of school and access to good health services. 5. Nga Manukura (leadership) refers to the ability of local leaders to assist health professionals with the health promotional effort.
The formation of alliances between these different groups to enable and combine diverse perspectives will increase the effectiveness of health programs to a large degree as no single group have all the attributes or expertise to effect change. 6. Autonomy (Te Mana Whakahaere) is reflected in the level to which a community is able to determine their own aspirations, develop and implement measures to approve such initiatives and exert a level of control over the outcomes achieved. Of the six wellness described above all are impacted on through Te Tiriti o Waitangi. Maori have no autonomy other their affairs other than over their resources and taonga (treasures). Although there is a legal obligation to consult with Maori (Resource Management Act, 2003) when plans are formulated; and to listen to their input, it is not necessary to include them as part of the leadership of health plans or outcomes. Maori's participation in society is largely determined by their social position which is not as high as in a non-Maori society when viewed within Iwi or Whanua settings. This is further compromised by the perceived high risk Maori lifestyle which is not socially acceptable to non-Maoris.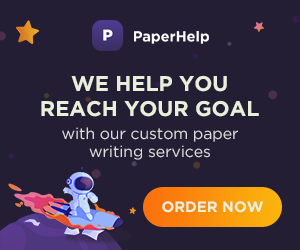 The broken link between Maori and their land/Marae reduces their confidence and willingness to participate in opportunities for cultural expression in society. From the above it is clear that there are several factors that determine Maori health outcomes. Of this only racism will be addressed in this paper as it is considered one of the main barriers to efficient Maori health care. Racism comprises of institutional racism, interpersonal racism and internalised racism. According to Durey & Thompson (2012) the various forms of racism should not be considered discreet categories but rather seen as being interrelated. Singleton & Linton (2006) defines racism as 'prejudice + power'. This appears in practise when one group holds sway over institutional power and converts their beliefs and attitudes into policies and practises. This is happening in the health care system when services are developed by non-Maori for non-Maori based on the western biomedical model. This model differs from the Te Pae Mahutonga model in that it concentrates on diagnosis and treatment instead of prevention. The biomedical approach to health care is forcing Maori to adhere to a system that is not in line with their beliefs or allow them to change it due to lack of sufficient representation.
This implies that the aspects of autonomy and leadership that is seen as a cornerstone of the Te Pae Mahutonga health model cannot be exercised thus leading to poor health outcomes for Maori. When Maori accepts these outcomes and see themselves as being inferior to others the institutional racism become internalised leading to a further degradation in health care due to lack of participation in society (Durey & Thompson 2012). The fourth cornerstone (Te Oranga) is therefore weakened due to the inability of Maori to participate in society on their terms. Interpersonal racism occurs when there is a lack of awareness of Maori's lived experiences and cultural meanings which manifests in poor communication or negative feedback and consequences. This contravenes the cornerstone of Mauriora which is important for cultural expression in society. Maori cannot effectively participate in health care if they are not able to express themselves according to their culture and beliefs because of the health care provider's inability to understand them. This is reflected in the current breast and cervical screening programs that is lower among Maori woman than woman of other ethnicities.

Element three of Te Tiriti o Waitangi deals with the aspect of citizenship and the rights of citizens. This element states that Maori will have the British Crown's protection and all the same rights as British subjects (Archives New Zealand, 2012). It is the definition of what constitutes same rights or Oritetanga that is at the heart of the matter. One viewpoint is to interpret Oritetanga as meaning the right to enjoy benefits that result in equal outcomes. Another is to define Oritetanga as access to equal opportunities meaning that there should be no distinction between the opportunities available for Maori and non-Maori (Barrett & Connolly-Stone, 1998). It does not matter which viewpoint is preferred as the end result should always be that Maori advance equally with non-Maori (Humpage & Fleras, 2001). This is in line with the comment from Theunissen (2006, p. 284) that "Where human rights pertain to Oritetanga, Maori have the right to be protected from discrimination and inequitable health outcomes".
According to Upton (1992) the New Zealand government has agreed that major differences still exist between the health status of Maori and non-Maori that cannot be ignored and that part of the problem is the rigidity of the health system causing it to be unable or reluctant to respond to Maori needs. This is in contrast to spirit of element three of Te Tiriti which infers indirectly to the notion of equal partnerships and monetary and cultural security, both of which contributes to hauora (spirit of life/health) of Maori. The continued poor response of the health system to improve Maori health can therefore be viewed as a violation of element three of Te Tiriti.
Hill et al. (2010) concurs with the above in that Maori does not experience access to equal opportunities of quality and timely health care. Their view is one of Maori experiencing differential access and receiving health services from providers that practises institutional racism and professional prejudice (interpersonal racism). This in turn causes a negative impact on Maori self believe due to internalising the racism in their personal attitudes or beliefs (Hill et al., 2010). It is in this regard that the role of the nurse becomes critical important.
It is generally acknowledged that the nurse's individual cultural view point sways his/her ability and manner they work with patients to forming trusted relationships. This framework may lead to societal prejudice when Maori is seen as being "personally responsible for their disparities due to an inferiority of genes and lack of intelligence or effort in caring for self" (Reid & Robson, 2006, p. 5). This is where cultural safe practises need to be applied in order to identify and resolve personal attitudes that may put Maori at risk. Safe practises also promote open mindedness that allows the health care professional to provide health services in line with Maori beliefs of healing and health. Such an approach will improve trust between the parties concerned and trust by Maori in the health care system.
At the individual patient level nurses play an important role as they act as intermediaries between the health care professional and the client. The factors that influence the nurse's professional ability in this framework are seen as cultural safety, advocating for patient rights and applying Maori models of care in preference to the biomedical model used in most western societies. According to Jansen et al. (2008) nurse-led interventions are the most fitting for providing healthcare services because they embrace culturally personalized approaches while Barton & Wilson (2008) see a Maori-centred move towards caring as supporting the nurse's ability to provide culturally suitable care. Cram et al. (2003) go as far as to suggest that if health concepts are developed by Maori for Maori then the likelihood of wrongly representing cultural values will be eliminated.
The role of the nurse in advocating for patient's rights can be done at two levels. At the lower level it may involve interacting with the health profession in order to avoid bias towards Maori whilst at the highest level it may involve the nursing workforce acting as one to ensure changes in the health system that is fair to Maori. Action at both levels will endeavour to establish a consistent approach to be followed resulting in enhancing Oritetanga at social policy level (Jansen & Zwygart-Stauffacher, 2010).
The Maori model of care Te Pae Mahutonga supports the development of a holistic approach in health care that is aimed at prevention rather than the "diagnosis and treatment" approach which is reflected in the biomedical model. The hospital environment which forms the cornerstone of the biomedical approach is seen as unsuitable for Maori health improvement as they require access to mobile health care services in local and rural communities not hospitals. Whanua (broader family) participation is seen as an important part of the healing process and requires support mechanisms to enable this. Support mechanisms do not only include access to transport and housing but also an understanding of the role of karakia (prayer), Tapu and noa (risk and safety) and Wairua (spiritual force) (Ngati Kahungunu Iwi, 2003).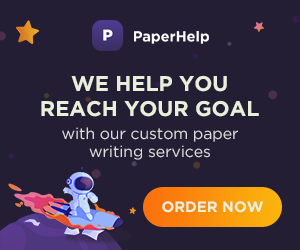 The conclusion that can be reached from the above discussion is that Maori does not enjoy a level playing field as far as health care services are concerned and that the spirit of element three of Te Tiriti o Waitangi is not adhered to by government. Most Maori health plans emphasise the importance of interpersonal relationships, awareness of Maori belief systems, cultural identity and Maori lifestyle as important to health and see the development of health plans by Maori for Maori as one of the most important factors that will contribute to improving health care for Maori.
References
Archives New Zealand. (2012). Treaty2U: Te Tiriti o Waitangi. Retrieved from http://www.treaty2u.govt.nz/
Barrett, M. and Connolly-Stone K. (1998) The Treaty of Waitangi and Social Policy. Social Policy Journal of New Zealand, 11, 29—47. Barton, P. & Wilson, D. Te Kapunga Putohe (the restless hands): a Maori centred nursing practice model. Nursing Praxis in New Zealand, 24 (2), 2-15 Cram, F., Smith, L., & Johnstone, W. (2003). Mapping the Themes of Maori Talk about Health. The New Zealand Medical Journal, 116, 1-7
Durey, A., & Thompson, S. C. (2012). Reducing the health disparities of Indigenous Australians: time to change focus. Health Services Research, 12, 151
Durie, M. (2003). Nga Kahui Pou: Launching Maori Futures. Wellington, New
Zealand: Huia
Giddings, L. S. (2005). Health Disparities, Social Injustice and Culture of Nursing. Nursing Research, 5, 304-312.
Hill, S., Sarfati, D., Blakely, T., Robson, B., Purdie G & Kiwachi, I. (2010). Survival disparities in indigenous and non-Indigenous New Zealanders with colon cancer: The role of patient comorbidity, treatment and health service factors. Journal of Epidemiological Community Health, 64, 117–123
Howden-Chapman, P. and Tobias, M. (2000). Social Inequalities in Health. Retrieved from www.health.govt.nz/system/files/documents/…/reducineqal.pdf
Humpage, L., & Fleras, A. (2001). Intersecting discourses: Closing the gaps, social justice and the Treaty of Waitangi. Social Policy Journal of New Zealand, 16, 37–53.
Jansen, M., & Zwygart-Stauffacher, M. (2010). Advanced practice nursing: Core concepts for professional role development. New York: Springer.
Jansen, P., Bacal, K., & Crengle, S. (2008). He Ritenga Whakaaro: Maori experiences of health services. Auckland, New Zealand: Mauri Ora Asssociates
Ministry of Health. (2012). Maori Health. Retrieved from http://www.health.govt.nz/our- work/populations/maori-health
New Zealand Legislation. (2003). Resource Management Act 2003. Retrieved from http://www.legislation.govt.nz/act/public/2003/0023/latest/DLM194997.html
Ngati Kahungunu Iwi. (2003). Moari Health Plan for Hawkes Bay Draft. Retrieved from
www.kahungunu.iwi.nz/…/iwi…/HealingOurSpiritsHealthStrategy.pdf
Reid P., & Robson B. (2006). The State of Màori health. In: M Mulholland (ed). State of the Màori Nation: Twenty-First Century Issues in Aotearoa. Auckland, New Zealand: Reed
Singleton, G. & Linton, C. (2006). Courageous Conversations about Race: a field guide for achieving equity in schools. Thousand Oaks, California: Corwin Press
Theunissen, K. E. (2011). The nurse's role in improving health disparities experienced by the indigenous Maori of New Zealand. Contemporary Nurse, 39(2), 281-286
Upton, S. (1992).Your Health and the Public Health: A Statement of Government Health Policy by the Hon Simon Upton, Minister of Health Wellington.
Waikato District Health Board. (2012). Future Focus Section 5 Maori Health. Retrieved from http://www.waikatodhb.govt.nz/page/pageid/2145848209/Future_Focus World Health Organization. (2004). The World Health Report 2004. Retrieved from World Health Organization: http://www.who.int/whr/2004/en/