Marita's Bargain to be Success In this essay I am going to discuss the topic about to become a success Marita's bargain by Malcolm Gladwell. Malcolm Gladwell talk about a young twelve years old Hispanic girl named Marita who come from a poverty stricken community single parent family at home in the New York city from the Bronx who has been deprived the opportunity for a better education from low income minority settings surrounding her. In addition Gladwell also talks about how Marita was given an opportunity to attend a KIPP school making a life changing sacrifice and more advantage of it. KIPP is that kind of school who stands for knowledge is power program, a learning academy helping low income family kids educate themselves through hard work, effort, more practice, dedication their time, weekend studies and also long term of schooling unlike those in the low income neighborhoods. Marita's family could not give her or help her what she needed, so what does equality exist in the U.S?
Don't waste time Get a verified expert to help you with Essay
According to Malcolm Gladwell KIPP schools were designed to help educate low income family children to better their skill in reading, writing and mathematics. The KIPP schools would be inconvenient for kids without transportation weekend school that kids was not accustomed to summer vacation would be shortened for the kids educational development keeping their minds growing while others was out of school during that time. I think student not having a fair share at equal opportunity in the school system shows that their is no equality within U.S, we not asking to take away from the affected areas.
From my opinion Jonathan Kozol would say to Gladwell about Marita needed to go to the KIPP School cause of she needs to get a better education system who comes from low income and uneducated family background. To be a success of a student firstly he or she needs a big support from school. KIPP is that kind of school where students can learn feel free. They take care of their students specially who are weak in reading, writing and mathematics. KIPP shows students correct path and dedicate their knowledge, time to give them a better education by shortened summer vacation become success of a student in his student life to get a better educate. Marita's mom was like that parent who asked everyday her daughter after coming back from school. Would be Kozol knew it that's why he recommended Marita needs to go to KIPP for a better educate.
On the other hand I would like to say from my concept about according to Prudence L. Carter would say to Malcolm Gladwell that Marita needed to go to KIPP school and to shed parts of her cultural identity because the KIPP is stablished in the poor neighborhood and most of the students are from the same neighborhood who are poor as well by so many ways. As like as low income family, single parent, uneducated environment, identical contingency etceteras etceteras. "Marita has had to do the same because the cultural legacy she had been given does not match her circumstance either- not when middle- and upper-middle-class families are using weekends and summer vacation to push their children ahead. Her community does not give her what she needs" the story of success by Gladwell (266). I would like to say specially the reason of above for what she needs to go to KIPP. Because KIPP is that kind of school to be a success of Marita what she needs KIPP can give her. The KIPP's intention or aim is to make their students skilled and success in reading, writing and also in mathematics.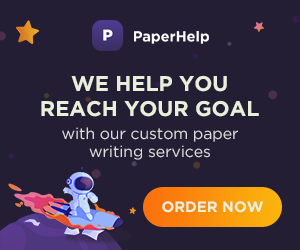 According to Gladwell, I think it is kind of necessary someone be forced to shed their cultural identity in order to receive a great education. For example, the U.S commissioner of education published a report by Edward Jarvis on the "Relation of Education to Insanity" (253). I would like to say here relation of a light to darkness. If there is no darkness the light is valueless. I mean light only need when the dark is present. As like as the same relation to each other cultural identity to get a great education. A child grow up in a culture and he or she learn a lot from here about good- bad, their relation with other, their circumstance, family status in the society, their identity and so on. A culture is the source of knowledge so it is very important to a child for his or her future life what depend on also to get a better education too.
Here from my opinion also according to Malcolm Gladell everybody must have access to great education, one that prepares them for college and allows them to go to school near their homes in order to maintain a sense of their family and cultural identity. For example, specially their mental circumstance in the school. Because of the students known their city where the grown up and can show their friends the cool places. They do not have to worry about new places, new friends, environments and so on. Also unknown places has different identity than the home town. The students feel absence their family, friends, assist when the get sick etceteras. If the students live with their family in their home city whatever they need to get a big support and also get motivate from behind to do better and get a great education to the school a family and cultural identity can make them skillful and can over come any problem to conquer success.

At last, I am very sure that dealing with this issue is really hard especially under this circumstance who grown up and try to be success in their life. The perfect environment is the priority advantage to become success and can give us necessary instruments in perfect time whenever we need to get better education. Not only that to become a successful in life every student hove to hard work, over efforting, dedicate their time, focus on the work, punctuality and so on then success truly comes.