Marketing strategy of Teletalk Banladesh
Published:
26 February 2016
Remember! This is just a sample.
You can get your custom paper by one of our expert writers.
Get custom essay
95 writers online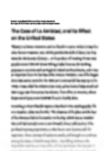 Executive Summary
From the dawn of human civilization people use many ways to communicate with each other and those ways of communication were changed or updated time to time because of new innovation and demand. The power of telephony is a new enterprise culture, from banking to agriculture to healthcare. The opportunities that lie in the telecom industry seem endless and lucrative due to the continuous innovation and growing demand for mobile-telephony. Nowadays mobile phones have become an indispensable part of Bangladeshi's everyday-life and we never want to leave this device at home while we head for our work. Teletalk Bangladesh Ltd. was formed to operate the network installed by BTTB and it has been successful in operating a standard network and give proper service to the people of Bangladesh. Teletalk has introduced many attractive packages and all of them have been welcomed by the market. From the very beginning of its launching, Teletalk got huge popularity as it triggered the true competition in the market. People have high expectation from Teletalk.
They expect continuous network coverage all over the country, prompt customer service, and more value added services, data services of high band-width etc. from Teletalk. Teletalk must honor its customers by improving its services day-by-day so that people can realize that even in a competitive scenario, the public sector organization can achieve remarkable development if they get opportunity.The target market of Teletalk is clearly defined: Elite group (above 25years of age), Up market professionals and entrepreneurs and, Women and senior citizens. The Company aims to increase the current market share of 10% to 25% by December 2015 by continuously expanding and widening its coverage to the remotest areas in Bangladesh and creating Customer Care Touch Points across the Country. 2.0Company Overview
Teletalk Bangladesh Limited is a public limited company, registered under the Registrar of the Joint stock companies of Bangladesh. Total shares owned by the Government of the Peoples Republic of Bangladesh. Teletalk Bangladesh Limited (the "Company") was incorporated on 26 December, 2004 as a public limited company under the Companies Act, 1994 with an authorized capital of Tk. 20,000,000,000 being the only government sponsored mobile telephone company in the country. On the same day the Company obtained Certificate of Commencement of Business. We continue to grow and engage our customers through our clear commitment to offering high quality products and services as well as leading customer retention and loyalty programmers. Teletalk continues to be a part of the revolution that's connecting millions of Bangladeshi people and around the World. Teletalk Bangladesh limited was established keeping a specific role in mind. Teletalk has forged ahead and strengthened its path over the years and achieved some feats truly to be proud of, as the only Bangladeshi mobile operator and the only operator with 100% native technical and engineering human resource base, Teletalk thrives to become the true people's phone – "Amader Phone".
Basic objectives for which the Company was formed are highlighted here under: 1. To provide mobile telephone service to the people from the public sector 2. To ensure fair competition between public and private sectors and thereby to safeguard public interest 3. To meet a portion of unmitigated high demand of mobile telephone 4. To create a new source of revenue for the government.
Mission and Vision
To innovate and constantly find new ways to enhance our services to our customer's current needs and desires for the future. Our vision is to know our customers and meet their needs better than anyone else. To provide mobile telephone service to the people from the public sector To ensure fair competition between public and private sectors and thereby to safeguard Public interest To meet a portion of unmitigated high demand of mobile telephone. To create a new source of revenue for the government.
3.0 Current Market Situation
Teletalk Bangladesh limited (TBL) have started their first operations in Bangladesh in 2004. The products have been well received and the marketing is the key to the development of its brand image as well as the growth of the customer base. TBL now offering different packages for the customers. Bangladesh is the first South Asian country to adopt cellular technology back in 1993 by introducing Advanced Mobile Phone System. In fact, the liberalization of Bangladesh's telecommunications sector began back in 1989 but it took several years to launch the services. In 1996 the then government awarded three GSM licenses aimed at breaking the monopoly and making the cellular technology affordable to the general masses. There are six mobile phone operators in Bangladesh. These are Grameenphone (GP), Banglalink, Robi, Airtel, Citycell and Teletalk. Citycell is the first mobile phone operator in Bangladesh. Today GP is the market leader and Banglalink is the market challenger, in terms of number of subscribers they have, in Bangladesh mobile telecom industry.
In Bangladesh, mobile phone subscribers are increasing very rapidly. In February 2009 total subscriber was 45.21 million which reached 76.43 million at the end of June 2011; at the end of December 2011 the figure reached 85.455 million and finally 92.120 million at the end of May 2012. Teletalk Bangladesh limited is entering its eight years of its operation. Its services have been well received and marketing will be key to the development of brand and product awareness as well as the growth of the customer base. To gain market share in this dynamic environment, Teletalk Bangladesh limited carefully target specific segment with features that deliver benefits valued by each customer.
4.0 Market Description
Teletalk 2G posse's good information about the market knows a great deal about the common attributes of the most valued customer. Before launching its experienced and prompt sell and marketing force observed the market carefully and better understood who is served, what are their specific needs and the way to communicate with the customers need and demand. Though the call rate tariff is reducing due to the heavy competition in the telecom market, the market is widening day by day as the number of mobile users are increasing and there is a lot of scope to develop this sector. Teletalk is the fastest growing telecom sector in Bangladesh. Teletalk is the part of BTCL. At the time launching Teletalk the market was too competitive. Teletalk is the government own company operating in Bangladesh. Target market
Customer can choose different packages based on several different service offer by the teletalk 2G. Specific segments are targeted by the teletalk. They different packages offer by teletalk for corporate people like teletalk executive, teletalk professional etc. From the teletalk product we can easily understand that teletalk targeting corporate people, business man and professional. Market Demographics
The profile for the typical Teletalk customer consists of the following geographic, demographic factor:
Geographies
Teletalk has established their customer care point (CCP) only in the divisional cities and the big citied only. In their CCP's they provides free services to their customer and also sells the mobile handsets, and mobile accessories. Demographics
The teletalk Bangladesh limited targeted all group of people whose age is more than 18. Especially Teletalk 2G users are high income people who work in the different industry like bank, medical and different professional doctor, lawyers etc. 5.0 Product Review
Teletalk offers an array of different packages. In addition to offering the fundamental pre-paid and post-paid mobile services, it offers a wide range of value added products and services such as, SMS, GPRS, mobile data services, infotainment services, SMS banking, Caller Ring Back Tone, Ringtones download, Picture Messaging, MMS, Voice Greetings. The pre-paid packages are-
Standard
Shapla (Pre-paid)
Shadheen
And the post-paid packages are-
Standard (rajanigandha)
Shapla (Post-paid)
Corporate Packages
Teletalk Executive (prepaid)
Teletalk Executive (postpaid)
Professional (prepaid)
6.0 Competitive Review
At presents, there are around 6 companies that are now in the mobile phone business. They are – 1. Grameen phone
2. Banglalink
3. ROBI (Aktel)
4. Airlel (Warid Telecom)
5. City cell
6. Teletalk
Those five mobile operators companies are the direct competitors of teletalk 2G. And there are also lots of indirect competitors of teletalk like Rangs telecom, Peoples telecom, etc. Citycell was the first to start telecommunication business in Bangladesh in 1989. GP and Aktel now ROBI started their business from 1997 & 1998. The service charge was great but the facilities was few. Banglalink made the history by inviting varity of services at a very cheaper rate. GrmeenPhone is the leader of the mobile market but banglalink is the second biggest company in Bangladesh.
Grameen Phone
Grmeen phone are the market leader in Bangladesh mobile phone operator. Grameen phone started its business in the year 1997. Grameenphone now provides voice, data and other value added services on prepaid and contract basis. Grameenphone has been a pioneer in bringing innovative mobile-based solutions to Bangladesh. Notable among these is the Healthline, a 24 hour medical call centre manned by licensed physicians. Other innovations include Studyline, a call centre-based service providing education related information, Mobicash, for electronic purchase of train and lottery tickets, Billpay, for paying utility bills through mobile phones and over 500 community information centres across Bangladesh. These centres bring affordable Internet access and other information based services to people in rural areas. As at 31 March 2012, Grameenphone had 37.6 million subscriptions, while the estimated mobile penetration (SIM cards) and number of inhabitants in Bangladesh were 56% and 160 million, respectively. Grameenphone became stock listed in November 2009, with, as at the date of this Base Prospectus, the largest public offering in Bangladesh. It is listed on both the Dhaka and Chittagong Stock Exchanges.
Banglalink
GrmeenPhone is the leader of the mobile market but banglalink is the second biggest company in Bangladesh. banglalink made a revelation in the telecommunication sector. Banglalink provides different packages for different segments like Banglalink icon for corporate and high income group people and Banglalink DESH gives the best rate for their users.
ROBI
Robi Axiata Limited is a joint venture between Axiata Group Berhad, Malaysia and NTT DOCOMO INC, Japan. Robi Axiata, formerly known as Telekom Malaysia International (Bangladesh), commenced operations in Bangladesh in 1997 with the brand name AKTEL. On 28th March 2010, the service name was rebranded as 'Robi' and the company came to be known as Robi Axiata Limited.robi charges on-net and off-net .68tk/min robi to robi. Airtel
Taking over warid telecomm airtel is running its operation as mobile phone operator in Bangladesh. They are the first choice young generation people. They give lots of bonus and gifts to their customer and they charge very low. City Cell
City cell is the first mobile operator company and only one CDMA company in Bangladesh. Though city cell is the first company in the Bangladesh they did not stable the market as a first mover.
7.0 Channels and Logistics Review
Teletalk has established their customer care point only in the divisional cities and the big citied only. In their CCP's they provides free services to their customer. Teletalk will be distributed through a network of retailers in the market. Among the most important channel partners being contacted are- Own outlet- Teletalk sells there product on their own customer service center. Mobile phone retail store- the mobile phone retail store and recharge centre carry teletalk 2G SIM. Electronics Specialty store- This kind of store also carry teletalk 2G SIM.
SWOT Analysis
The following SWOT analysis captures the key strengths and weaknesses within the teletalk 2G and describes the opportunities and threats facing teletalk. Strengths:
The most and the important strength of the Teletalk is a government owned company and can easily use the government resources. Strong brand equity and recognition in Bangladesh
Steadily growing customer base
Alliances with industry leading corporations in mobile services & technologies The public organization uses the Teletalk as their official purpose, i.e. Desco and Desa loadsheding information.
Weaknesses:
The network facility all over the country is not satisfactory. The customer satisfaction is not available all over the country. Cannot offer the Value Added services other than other operators. Steady decline in average revenue per user (ARPU)
No presence in key emerging markets
Taxes imposes by the government
Lack of experience
Short of sales people
Opportunities:
Increasing network coverage in the Bangladesh
First to introduce as T&T in coming.
Mobile internet expansion
New product
Price competitiveness
Large market
Target new market segment
Bankable project
Availability of raw materials
Free Move alliance
Threats:
Intensifying competition
consolidation in the market
Economic slowdown
Bangladeshi regulation on cross-border cell phone usage by customers Political Unrest
No promotional Activities
Analysis of Strengths
Subscriber inclination to Teletalk as a government owned organization: People have a deep inclination towards Teletalk . Because subscribers have more confidence in the government institution. They think that they might get some extra benefit from Teletalk like lower call rate, optical fiber facilities etc. rather than other providers. Teletalk's all connections are ISD & EISD: It's a big strength of Teletalk. It's the only SIM which has such a versatility of connections having ISD, Economy ISD service along with both incoming and outgoing connectivity with any of the land phones. This is not seen to other providers. It gives a tremendous competitive advantage to the Teletalk Bangladesh ltd over its respective competitors. Teletalk is the only indigenous company using GSM service: Teletalk is the only local organization which is providing GSM technology in this country. The other local organization named pacific telecom is providing CDMA technology which is more expensive. So Teletalk can take this advantage over its competitors. It has also provided incoming facility up to 2015: Teletalk have a strong strength over its competitors in case of incoming facility. Teletalks present incoming duration is up to 20015.
Which is 20 times more than other competitors? From the very beginning it is providing free TNT incoming: Teletalk is the only provider which is providing T&T incoming free from the very beginning. Whether other operators providers providing such kind of facility just now. Moreover its contribution to our economy can be notable: As a Govt. owned company Teletalk have a strong contribution in our national economy. Its one of the high profit generating Govt. organization in Bangladesh. Low cost provider: The most remarkable success of Teletalk is the slump in tariff structure. It is the lowest cost provider in Bangladesh telecommunication market.
Analysis of Weaknesses
Premature entrance in mature market: The biggest weakness was a premature entrance in a mature market. As soon as anyone could catch hold of a Teletalk mobile, he started comparing it with the services of Grameen, Banglalink or Aktel.
Lower number of human resource: The number of employee of Teletalk is too much lower regarding its requirement. As a result the service quality and customer satisfaction go down. Failed to identify difference between developed market and developing market: Teletalk failed to identify the difference between developed market and developing market. There strategy making is not match with the current situation. Lower promotional activities: The promotional campaign of Teletalk is not too much strong like other providers of Bangladesh as result consumers are less aware about Teletalk and its package. Weak management system: poor coordination among different functional department of Teletalk as result service efficiency goes down. Poor marketing: The overall marketing activities of Teletalk is not much rich like other competitors. Lower number of value added service: Teletalk Bangladesh Ltd. is providing a less number of value added service to its subscriber regarding its competitors. As a result subscribers are becoming dissatisfied on the Teletalk service. The comparison of value added services of different operators are mention below. Whereas Teletalk providing less number of value added service.
Objectives and Issues
OBJECTIVES
Profitability Objectives-To achieve a 20% return on capital employed by August 2013. Market Share Objectives-To increase the current market share of 10% to 25% by December 2015 Promotional Objectives-To become the most admired telecom operator in the country by June 2015. Objectives for Survival-To survive the current double-dip recession. Objectives for Branding-To make the teletalk brand the most preferred brand in the telecom industry across the Bangladesh by 2018. Issues
Though teletalk started its operation 2005 but the company is not well established so our main issue is the ability to establish the teletalk as a one of the market leader and meaningful positioning. The teletalk will have to invest heavily in marketing to create a memorable and distinctive brand image projecting innovation, service and value. Teletalk have to measure awareness and response so they can adjust they are marketing efforts as necessary.
Marketing Strategy
Marketing strategy is a process that can allow an organization to concentrate its limited resources on the greatest opportunities to increase sales and achieve a sustainable competitive advantage. Teletalk as a market follower in the current Bangladesh telecom industry has to deploy various kinds of strategies in order to be able to stand the intense competition.
Positioning
Positioning is the heart of marketing strategy. It is the act of designing the companies offer and image so that it occupies a distinct and valued place in the target customer. After the company has decided which market segment to enter with which product, it must decide what positions it want to occupy a clear distinctive and desirable place relative to competing products in the mind of target customers. The company's entire marketing program should support the chosen positioning strategy. Since if a product is perceived to be exactly like another product on the market, consumers would have no reason to buy it, Teletalk brings special features on the product as well as significant various services that positioned the products in the target segments. Products can be positioned with some positioning strategy. We find that Teletalk has taken has taken multi-various strategy to position its various product in the market. Teletalk position itself as own mobile phone company (Amader phone). Teletalk is owned by Bangladesh government. It designed its products according to the usage occasion. Consumers can use teletalk in specific occasions according to their need such as the international roaming gives the consumers an opportunity to use their cellular phone in abroad countries. The products of teletalk are available for certain classes of users.
Marketing Mix 4p's
Products
The basic product of Teletalk Bangladesh Ltd is its SIM. Connectivity is the Core Benefit of this product. The Expected Product is good connectivity and a large area of coverage which Teletalk struggles to maintain. Teletalk is now concentrating on its Augmented Product which is VAS (Value Added Services).It has launched some new VAS recently such as Internet SMS while previous ones such as Cricket Update or Load Shedding update continue to serve. And teletalk 2G can convert to teletalk 3G.
Price
The present pricing strategy for Teletalk prepaid connections is shown here- Package: Standard
Call Directions
Call Categories
Peak [ 8am-12am ]
Off Peak [ 12am-8am ]
Out Going Calls
Teletalk to Teletalk
Tk. 1.40
Tk. 00.60
Teletalk to Others
Tk. 1.90
Tk. 1.00
Teletalk to Overseas
Tk. 1.90 + ISD & EISD
Tk. 1.00 + ISD & EISD
SMS and Voice SMS
Tk. 1.00 and tk.2
GPRS
Tk. 00.02/KB or Unlimited fee Tk. 800.00/Month
FnF
Tk. 00.75 [Teletalk] & Tk. 1.25 [Other]
Package: Shadheen
Call Directions
Call Categories
Peak [ 8am-12am ]
Off Peak [ 12am-8am ]
Out Going Calls
Teletalk to Teletalk
Tk. 0.99
TTk. 00.60
Teletalk to Others
Tk. 1.90
Tk. 1.00
Teletalk to Overseas
Tk. 1.90 + ISD & EISD
Tk. 1.00 + ISD & EISD
SMS and voice SMS
Tk. 1.00 and Tk. 2
GPRS
Tk. 00.02/KB or Unlimited fee Tk. 800.00/Month
FnF
Tk. 00.25 & Tk. 1.00 [Other]
Teletalk will practice customer base pricing strategy, flexible pricing mechanisms and controlled by. In order achieve to strategic goal of cost leader we continue to maintain a pricing formula which is less than market leader by 20%.
Promotion
Advertising
Teletalk will have to pursue an aggressive advertising campaign, as it will provide unsought services. Printing, electronic and some other Media will be used for this purpose. Print Media
Electronic Media
Others
News Paper
Magazines
Television
Radio
Internet
Outdoor
Tri vision
Print Media
Newspaper- Teletalk should increase its advertisements in The Daily Star, TheDaily Prothom-Alo etc to communicate with the target groups. Magazines- Teletalk should advertise in magazines.
Electronic Media
Television- Television advertising is certainly the most effective communication strategy. Advertising for Teletalk can be done on ATN Bangla, "Channel i" etc. in their prime hours on a relatively regular basis. Radio- As the FM radios are emerging rapidly as a strong media, there will be some radio advertisement to cover the necessity based target group. This will also help to build the way when Teletalk will be gradually penetrating other areas of Bangladesh. Internet- Teletalk plans to develop a strong web page. Developing a web page and its maintenance would not be expensive. The page will contain attractive and at the same time important information about Teletalk.
Transit- Recently Teletalk has advertised in BEVCO buses covering the whole bus with Teletalk themes and ads. It will publish some attractive ads and use it in some private and mass transits like Volvo and Premium bus service. This type of advertising will increase the visibility of Teletalk.. Billboard- Some billboards will be placed on busy and important roads in Dhanmondi, Gulshan, Banani, Uttara, and New Market areas.
Place
Teletalk sales its products through its customer care centers and the dealers. It has only 4 customer care centers which should be increased to give better service to its existing and potential subscribers. Its distribution should be made better by making SIMs available in small retail shops in every area. Teletalk participates in the trade fairs and that is also a good place to gain the attraction of the subscribers.
Distribution Strategy
Teletalk doesn't sell its packages directly to its customer. Rather it maintains an indirect distribution channel for the customer. It appoints dealer for sell. Through the dealers the packages are distributed to the customers. Consumers can get the package through them. Teletalk always wants to sell its products as many as they can. As a result they try to make the packages available as many outlets and retailers as possible.The distribution network of Teletalk is as follows
Marketing Research
Teletalk possesses good information about the market and knows a great deal about the common attributes of the most prized customer. This information will be leveraged to better understand who is served, what their specific needs are, and how Teletalk can better communicate with them. Using research, we are identifying the specific feature and benefits that our target market segments value. Feedback from market test, surveys, and focus group will help us develop the teletalk 2G. We are also measuring and analyzing customers attitudes towards competing company and product and services. Brand awareness research will help us determine the effectiveness and efficiency of our messages and media. Finally we will use customer satisfaction studies to improve our service and product feature.
Marketing Organization
Teletalk chief marketing and sales officer Mr. Habibur Rahaman holds overall responsibility of the company's marketing activities and Unitrand ltd. advertisement firm the external marketing organization for teletalk.
Implementation
The following milestones identify the key marketing programs. It is important to accomplish each one on time and on budget
Control and Evaluation of Performance
Taletalk's marketing plan is to serve as a guide for the organization. The following areas will be monitored to gauge performance: Revenue: monthly and annual
Expenses: monthly and annual
Customer satisfaction
Market Share
Subscriber base
New product development
Conclusion
The biggest advantage of is that it's a government company though teletalk did not established as a market leader. And teletalk can improve its product and service to retain in the market. GP is the leader in the market and banglalink is in the second position. Teletalk has got lot of aspect to improve the situation. To be the market leader teletalk must be very careful in the field of marketing plan and the success of the company is a matter of subject that how they are implementing the plan.
References
1. www.google.com
2. www.teletalk.bd.com
3. Annual report 2009-2010
4. BTRC