Major Firms cannot survive and continue to prosper without analyzing their general environment and acting upon the trends identified. Scanning and monitoring the general environment are activities they cannot afford to ignore. Discuss this statement with reference to the performance of the UK retailer Marks & Spencer over the last 10 years.
Don't waste time Get a verified expert to help you with Essay
Introduction
Marks and Spencer is a major British multinational retailer headquartered in Westminster, London. It has a network of 766 stores in the United Kingdom and 418 stores spread across more than 40 countries. It was founded in 1884 by Michael Marks and Thomas Spencer in Leeds. It specializes in the selling of clothing and luxury food products. Michael Marks was from Russia and Thomas Spencer was a cashier from Yorkshire. In 1884, Michael Marks started his own business in Kirkgate Market, Leeds by opening a penny bazaar stall. Then to develop his business he opened a shop at Manchester with the partnership of Thomas Spencer. Initially, the company used to be known as Marks & Sparks but over the years, the company decided to settle down for Marks & Spencer. In 1998, it became the first British retailer to make a pre-tax profit of over ?1 billion. It is listed on the London Stock Exchange and is a constituent of the FTSE 100 Index.
PESTLE Analysis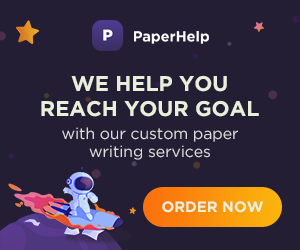 An organization's environment is made up of:
The Internal Environment: Staff, office technology, wages, finance, etc. The Micro Environment: External customers, agents, distributors, suppliers, etc. The Macro Environment: Political, economic, social, technological, legal, environmental etc. This is also known as the PESTLE environment. PESTLE analysis describes a framework of macro-environmental factors used in the environmental scanning component of strategic management. It is a part of the external analysis which gives an overview of the different macro-environmental factors that the company has to take into consideration in order to achieve its goals.
Let's talk about the different factors of the PESTLE environment for Marks & Spencer in depth.

Political
Political factors are those factors that are made, run and changed by the government. These factors show the level of anticipation by the government in different trades and businesses. Specifically the sectors in which government's anticipation is the most are trade policy, labor law, trade restrictions, tariffs, and political stability. These factors also include goods and services needed or provided by the government. This is decided by the government what kind and quantity of goods and services can enter or go out of the country. These policies are directly worked by government and can only be changed by them. Other than these political factors government have a large anticipation in health, education, infrastructure and defense of the country. The government has its own sets of rules and regulations which every company has to abide such as health & safety, planning for hazard identification, risk management and risk control. If somehow a company doesn't follow these rules and regulations, the companies will have to face strict consequences and outcomes, which include heavy fines or even closure of the company.
Marks and Spencer was accused of not abiding the standards for and was charged for neglecting the safety regulation after a door fell on an employee. Marks and Spencer was not pled guilty of this trial. Marks and Spencer was the first company to achieve fair trade policy route which is cut salt and fat in M&S food. Marks and Spencer's believes that it is very important to interact and work with the government to protect an organization's legitimate interests and to develop policies which addresses wider public objectives. Marks and Spencer's respond to the government queries which are available publically on their sites. The company has full support from the government because of its rich historic values and fair means of trade practice. Because Marks & Spencer has become a very powerful organization in the retail world, new competitors find it very difficult to keep up with the quality of products and services that Marks & Spencer provide. The two political factors that affect the company are political stability and VAT. Political stability is the government works their way whereas Marks and Spencer's wants things differently. VAT is the terms known as value added tax which is set by the government and paid by the companies. It definitely affects Marks and Spencer's because if the government increases VAT, M&S also has to increase their prices or else it would decrease the firm's income.
Economic
Economic factors are determinants of an economy's performance that directly impacts a company and have long term effects. For example, a rise in the inflation rate of any economy would affect the way companies' price their products and services. It would also affect the purchasing power of a consumer and change demand/supply models for that economy. Economic factors include inflation rate, interest rates, foreign exchange rates, economic growth patterns etc. It also accounts for the FDI (foreign direct investment) depending on certain specific industries who're undergoing this analysis. The United Kingdom has an open economy and ranks among the fourth largest in the world. Fiscal and monetary policies are properly managed because of that there is low inflation and strong government finances in the country. Marks & Spencer needs to organize a complete economic analysis. It is essential to consider the state of economy in the short- and long-terms. Issues such as interest rates, inflation, GDP, employment levels, etc. need to have hold in the marketing plan so that the strategies adopted encounter all such issues and ensure sustainability of competitive position. Current economic situation in the UK is favorable with low-to-moderate interest rates which signal a healthy economy. A healthy economy is a sign of increasing disposable income which, in turn, is good for the business. Marks & Spencer needs to concentrate more in the fashion arena as younger generation spends most of their disposable incomes on clothing.
Social
Social factors are fundamentals that one cannot directly control but they definitely affect your business and marketing strategies. Basically, to know your social environment and to deal with it, you have to think about 'people' here. The aspects that we need to consider in order to understand people are cultural aspects, age distribution and emphasis on environment concerns. Trends in social factors affect the demand for a company's products and how that company operates. Marks & Spencer has modified itself a lot according to its consumer's wants. M&S core shops typically feature a selection of the company's clothing ranges and a food hall. In UK, people are seen to live longer now, which means now they can spend more during their lifetime. As Marks & Spencer's most of the customer were people aged over 40, with a large proportion of them over 55, this is why the clothing range offered by M&S is of a conservative nature. Now, as people's choices of attire have been changing since last ten years, Marks & Spencer is improvising its clothing line in accordance with the customers changing tastes. The clothing line sold and the space given to it basically depends on the locality and customer demographic. Say for example, some shops located in London do not stock the Classic Collection, instead they go with the stock Limited Collection and a full Autograph range. The latest recession had played an important role in increasing the level of unemployment.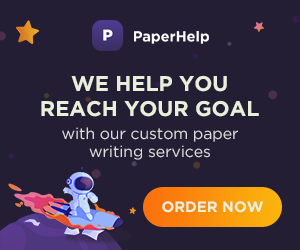 This caused a decrease in Marks & Spencer's sales as people's purchasing power declined. Eventually, Marks & Spencer lowered its price for customer's convenience. As it was estimated there will be rise again in the level of employment, people would have money to spend, eventually a rise in sales was seen. Now a days, people want to feel unique, up to date and convenient. Therefore, people have started using credit cards to satisfy their desires. Another factor is that since credit card came into action, an increase of more than 10% happened in all trade (BBC News, 2000). Since 18 April 2000, Marks & Spencer allowed its customers to pay with credit cards. They did so because they wanted to compete with its competitors who had started accepting credit cards a long time back. Another significant social effect that took place in the recent years is the environmental. Marks & Spencer have recognized an increase in the number of their customers who say they will take environmental action. It is not only the usual buying concerns such as price, quality and style which attracts their customers but also making sure all these things are underpinned by sustainability. This sets Marks & Spencer apart from its opponents and assures its customers that they can trust them to do the right thing. Marks & Spencer are continuing to drive hard to reduce, reuse, recycle and reinvent to become more capable across their operations. In UK, stores have been set as "Simply Food" that cater to customer's demand in convenient locality. In 2009 the company also began selling a limited range of other brands such as Coca-Cola and Stella Artois without dropping the number of Marks & Spencer goods they sold.
Technology
Constant evolution in technology has helped businesses operate efficiently in competitive markets such as retail as modern IT systems help increase productivity & lower costs. Furthermore, consumers across the globe are harnessing the power of internet to purchase items online & get them delivered straight to their homes. Online shopping has enabled M&S to automate & accelerate purchases & reduce the supply cycle for products sold online. M&S has already invested ?100m on new technologies and ?150m on a new model for its website that will be completed by 2014. This clearly shows that M&S is investing heavily in technology to increase its efficiency. Analysts expect sales figures to be somewhere between ?800 million to ?1 billion once the website is fully revamped. Recently, M&S stores in UK were equipped with free Wi-Fi. M&S hopes that customers will use the Wi-Fi to explore other products the company has to offer. Additionally, customer assistants in stores have been given iPads to help shoppers by providing them with more information about different products. This move has helped M&S to integrate its internet & high street offerings.
Other tactics involve installing big screens in stores which promote clothing & interactive screens placed strategically which enables customers to browse through the products & place orders. M&S believes that their "hospitality offer" is an advanced way to get more business. Probably the biggest advancement in M&S's books would be the opening of M&S's distribution centre in Castle Donington. The reason for its remarkableness is that it's a 900,000 sq. ft. by 25 metre high centre that has been exclusively made to serve as a warehouse for online orders. Because of its tremendous size, it is arguably the biggest distribution centre in UK. The centre is capable of processing 1 million products per day & hold 16 million products as inventory. The centre is fully automated & fitted with world class warehousing technology which involves automated storage & retrieval systems. More than 150,000 different variety products are stored in the warehouse. Work goes inside 24×7 & 50 vehicles are uses every day for inventory management. As for employees, 1,200 people are employed during peak seasons. Lastly, the site has been built with an eco-friendly outlook. The centre has solar panels installed on its outside to harness solar energy & use it to heat the centre during cold weather.
Legal
Like any other firm, Marks & Spencer has also had to deal with some legal issues. In September last year, BBC news reported that M&S was fined 1 million GBP over asbestos risk. It failed to protect the staff and customers from the risk of asbestos which is a highly heat resistant silicate mineral. The judge, Christopher Harvey claimed that the company was more interested in making profits rather than planning for asbestos removal .However the company claimed that it acted responsibly and was disappointed. On 8th august 2010, M&S was accused for sweatshop scandal where Indian workers were paid just 25p per hour and forced to work overtime. Some workers have even claimed that they were paid half the amount for the overtime they worked and those who refused to work were asked to leave and find new jobs.
M&S admitted that the suppliers had worked excessive overtime and that their own audits found a number of other violations which was described as high risk issues in documentations and conditions .The observer found that the company was using workers hired through middlemen and were being forced to work for 7 days a week, a practice that is condemned by their union as, "slave labor" but the company again refused all these claims and said that they were ethical in their working and they would not tolerate anything in their supply chain. On 19th May 2013, it was found out that M&S was involved in a tax fraud like that of Amazon. Moreover, earlier M&S claimed to be doing the same business as Amazon whereas it wasn't. The sales revenue that was supposed to go to the UK was sent to Ireland because of the tax rate being 26% in the United Kingdom and 20% in Ireland. Even though Marks and Spencer claimed to do the same business as Amazon, it was rather saving up on its sales revenue. M&S was actually engaging in unethical practices such as evading tax.
Environmental
It is to be noted that M&S is one of the most sustainable brands out there in the market. Infact, they launched an initiative called "Plan A" in January 2007. They set out 100 commitments that were to be achieved in a time frame of 5 years. Currently, they've extended their Plan A to achieve 180 commitments by 2015 & with that they are aiming at becoming the "world's most sustainable retailer." One of M&S's Plan A programs is "shwopping." The idea of shwopping is simple. You donate your old clothes. Your old clothes are sold to Oxfam. Oxfam either recycles your clothes or re-sells them to third world markets where there is demand for clothes but consumers do not have enough money to pay for them. Over the four years, shwopping has seen more than 11 million clothing items get donated which comes out at around 8 million GBP of charity in the form of recycled clothes. By engaging in sustainable practices, the company has improved energy efficiency in stores by 10% & reduced packaging by 15%. Another thing is that the distribution centre M&S has in Castle Donington, it's been equipped with Europe's largest solar-wall. The walls of the centre are equipped with solar panels which helps heat the building. The project is carbon neutral & half of the structure has been built from concrete that was from a former power station.
Currently, M&S charges 5p per plastic bag that a consumer needs for carrying items. All profits generated from selling plastic bags are forwarded to Groundwork which invests in projects that improve parks, play areas & public gardens in and around UK. One time, when concerns were raised by customers about the production of Angora Wool, M&S took action and conducted additional visits to the farms. On 12th December 2013 it announced that it would stop selling products containing Angora Wool and that it has updated its animal welfare policy to remove all Angora from its supply chain. By engaging in sustainable practices, M&S has been able to cut down on carbon dioxide emissions by almost 40%. The company also has been accredited with efficient electricity usage, reduced gas leaks & better waste recycling levels. They also encourage their suppliers to practice eco-friendly
techniques & helped them go green & achieve higher efficiency.
Conclusion
With the help of PESTLE analysis, we were able to gain insight into Marks & Spencer's business environment. Although there are a lot of factors which affect every business, we think were able to highlight the important factors that affect M&S on a macro level. No doubt, M&S has been very successful & highly competitive in their drive to provide unparalleled high quality goods & services for decades. Economic slowdowns have compelled to compete against cheaper, younger & more fashion conscious clothing lines. The sustainable approach that M&S has adopted definitely deserves another mention. Firms like M&S actually make younger & smaller firms think about their practices & inspires them to undertake a similar approach to business. Agreed, there are some initial costs that have to be incurred while going green, but in the long run, there is a lot you get back, both from customers & Mother Nature.
References
1. Marks & Spencer. 2014. Marks & Spencer. [ONLINE] Available at: http://www.marksandspencer.com/. [Accessed 01 March 14]. 2. HubPages. 2014. Marks & Spencer's PEST Analysis. [ONLINE] Available at: http://mr-gadget.hubpages.com/hub/Analyse-your-own-organisation-or-division-in-organisation. [Accessed 02 March 14]. 3. Tripod. 2002. A Marketing Analysis of Marks and Spencer. [ONLINE] Available at: http://betty-sung.tripod.com/marks_&_spencer.htm#_Toc23588767. [Accessed 02 March 14]. 4. issuu. 2010. A case study analysis report of Marks and Spencer Plc. [ONLINE] Available at:http://issuu.com/emmabunce/docs/m_s_case_study. [Accessed 01 March 14]. 5. The Telegraph. 2012. Marks & Spencer installs wi-fi in e-commerce push. [ONLINE] Available at:http://www.telegraph.co.uk/finance/newsbysector/retailandconsumer/9504384/Marks-and-Spencer-installs-wi-fi-in-e-commerce-push.html. [Accessed 02 March 14]. 6. Marks & Spencer. 2013. Marks & Spencer. [ONLINE] Available at:http://corporate.marksandspencer.com/investors/press_releases/mands-opens-new-distribution-centre-in-castle-donington. [Accessed 02 March 14].