Reflective Statement
In this module I have had to think about how this company functions in a lot more detail than I have ever done before. It is easy to take for granted some of the work that is done on the quality side of the business. It was interesting to look at and audit my department and discuss with my manager areas where I believe we can improve. The skills I have been taught have given me a new view on the processes I complete and I am now considering alterations and improvements which I did not do before. The module has led me to question why things are done the way they are done, and if there is a better, more efficient way. Finally the concept of stakeholders, whilst not new, has been made more relevant. I am more aware of what I do and how it affects others within Allen Gears. I am more aware of how the company is viewed within the community and the importance that of the community as a stakeholder in the business.
Don't waste time Get a verified expert to help you with Essay
1.1 Determine organisational stakeholders and their expectations Stakeholders can be categorised as any party that has a share or an interest in an undertaking. This could mean literal ownership and shares in a business or an actual interest in a business succeeding as its success is in some way tied to your own. This therefore includes customers, suppliers, employees and the local community. When considering Allen Gears, as an employee I would be considered a stakeholder. The Management team of Directors are stakeholders not only through being employed but not as owners. As a company that pays taxes the government are a stakeholder and as an employee of nearly 200 people the surrounding area would be considered a stakeholder. Another way of determining stakeholders is to identify those who are directly impacted by the project and those who may be indirectly affected. Examples of directly impacted stakeholders are the project team members or a customer who the project is being done for. Those indirectly affected may include an adjacent organization or members of the local community. Directly affected stakeholders will usually have greater influence and impact of a project than those indirectly affected. Every stakeholder has their own needs and requirements. Each of their requirements will not be the same and may divert along different tangents. For example within Allen gears a concept to produce fewer gearboxes but at higher margin for more profits may sit well with government and shareholders, but if it comes at the cost of jobs and less revenue for suppliers then this would not be in their interests. It is therefore difficult to please all stakeholders at all times as their requirements may be at odds with each other, but awareness of your stakeholders and their expectations can help when you are making decisions that directly or indirectly impact on your stakeholders. 1.2 Discuss methods of meeting stakeholder expectations or requirements Stakeholders can be defined as all entities that are impacted through a business running its operations and conducting other activities related to its existence.
The impact can be direct in the case of the business's customers and suppliers or indirect in the case of the communities in which the business chooses to place its locations. Businesses must consider the needs and expectations of its stakeholders, though it need not consider them to be of equal importance. Certain stakeholders such as owners and investors are more important than others. Once the business has identified its stakeholders and their importance to the business, it can begin to plan based on their needs and expectations. Each stakeholder has concerns that it expects to be met by the business. For example, the business's owners expect it to be profitable and to distribute that profit to them while local and federal government agencies expect it to obey the law and pay its taxes on time. The importance of each stakeholder to the business determines the degree to which the business attempts to accommodate the stakeholder in the course of planning its actions. [ (Li, 2013) ] If identifying the stakeholders is the first step then the second step is to plan how you intend to communicate with them. If there is a two way method of communicating not only can you inform the stakeholders that you are meeting their expectations, more importantly they can inform you when you aren't. These can be as easy as a brief conversation or a detailed as a monthly meeting with the chamber of Commerce. Within Allen Gears I attend several weekly meeting where stakeholder requirements are not only expressed but tracked to make sure we meet pre agreed targets and delivery dates. Any information gathered from communication needs to be disseminated throughout the company. This is so that all aspects of the company are aware of the stakeholder expectations. Once the relevant information is received it can be acted upon and the results can be reported to the stake holder. Within sales our key stakeholders are typically customers. We communicate via meeting, over the phone or by e-mail. Typically any requirements that are technical are e-mailed and upon receipt someone in our department is tasked with resolving any questions or requirements. The results are then feedback to the customer. 1.3 Identify methods of communicating stakeholders' requirements with team members
Communication Methods
The method to communicate within Allen Gears should be based on: * The type of information to be distributed
* The audience requirements
* The timeline for a required response
[ (Abudi, 2009-2013) ]
Within Allen Gears the sales team all sit within speaking distance of one another so it is quite easy to express any immediate stakeholder requirements or issues. For formal clarifications or where a response needs to be documented e-mails are usually the preferred method. These are easy to store and handy to reference in complicated situations or where a large amount of information needs to be given. In sales we also regularly visit our customers who are our primary stakeholders. As we operate around the globe a cheaper alternative to this is conference calls. Any relevant
information from these calls or meeting can then be fed back to team members via visit reports or one-to-one sessions. We also operate a database which holds all the latest information gathered or sent to our stakeholders. This is accessible by all members of the sales team. 1.4 Explain processes for updating information on stakeholder requirements Stakeholder requirements will change rarely stay fixed. Dependant on the nature of the stakeholder they can change due to your actions or their situation. Within sales our primary stakeholder is the customer. Part of our sales role is to review the status and satisfaction of the customer. Feedback may indicate that we need to change your approach to stakeholders. Within Allen Gears another key stakeholder is the projects management team. We regularly discuss how to improve and if we can prove a better quality of work. If an improvement is found it is implemented through team meetings and process change. There are a number of implications of not responding quickly to a change in stakeholder requirements, including wasted resources, broken relationships, and damage to the organisation's reputation. At Allen Gears one of the tools we employ to update stakeholder requirements is a tender database. This holds the latest information received from our stakeholders and is sorted by each tender or project. Against each entry is a section that records any necessary action to be taken with respect to the latest information received. This tool allows us to maintain a record of the latest information and encourages dialogue with our stakeholders to make sure we are meeting their expectations.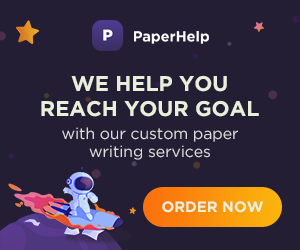 2.1 Discuss the meaning of quality to an organisation
When discussing the meaning of quality to an organization it is important to define meaning of quality. For Allen Gears quality could be described as meeting the needs and expectations of our customers. What must also be considered is the cost of achieving that quality. The "cost of quality" isn't the price of creating a quality product or service. It's the cost of not creating a quality product or service. A useful tool to help recognise failures and re-work is the Cost of Quality (CoQ) Model. In this, every activity is classified either as Core Work, Failure, Appraisal or Prevention. The Cost of Quality is the sum of Failure, Appraisal and Prevention costs. This is a relevant way of thinking about waste and
failure. Core Work| All work carried out directly for the benefit of a customer, done right the first time. These are real, value-adding activities. Customers would happily pay you good money to do these, on their behalf.| Examples: Delivering service to a customer, manufacturing a product, issuing an invoice, processing an order| Failure| Any activities associated with producing errors, or services that are not right the first time, or dealing with work that was not done right the first time. None of this is "good".| Examples: Handling complaints, paying compensation for problem, dealing with queries, responding to help-desk calls, correcting errors, solving problems, repeating previously done work| Appraisal| Any activities carried out to check if work has been done right the first time. Some of these activities are "good", if they lead to prevention activities that improve core work.| Examples (good): Audits that lead to improvement, staff performance appraisals Examples (bad): checking somebody else's work, authorising, counter-signing, QC checks| Prevention| Any activities carried out to ensure other activities can be carried out right the first time. These are "good" things to do.| Examples: Training, coaching, developing standard operating procedures, identifying customers' requirements, briefing staff on plans and requirements, developing error-proofed systems, establishing policies|
The theory behind the Cost of Quality (CoQ) Model is that, the more time that is spent on Prevention activities, the less time will need to be spent on Appraisal and dealing with Failures. Prevention activities build quality in. Both Appraisal and Failure are "after the event", and therefore are too late and add cost. (Seath, 2006)

Examples within Allen Gears include:
* The reworking of a manufactured item.
* The retesting of an assembly.
* The rebuilding of a tool.
* The correction of a tendered document.
In short, any cost that would not have been expended if quality were perfect contributes to the cost of quality. (Campanella, 1999) To reduce the cost of quality a business needs to employ a process that can be reviewed,
maintained and assessed so that quality is not only always achieved but is done so in the most efficient manner.
2.2 Identify and apply organisational quality policies and procedures
ISO 9001 (OE and Services)
ISO 9001 is the internationally recognised standard for the quality management of businesses. It applies to the processes that create and control the products and services an organisation supplies, and prescribes systematic control of activities to ensure that the needs and expectations of customers are met. ISO 9001 is designed and intended to apply to virtually any product or service, made by any process anywhere in the world [ (ISOQAR Limited , 2013) ]
There are 6 mandatory procedures required by the ISO 9001 standard. * Control of Documents
* Control of Records
* Internal audit
* Control of non-conformance
* Corrective action
* Preventive action
Within Allen Gears we adhere to all these procedures as standard. Documents are required to have an issue number. Records are controlled and stored by the quality department. Departments are internally audited every six months. As Allen Gears manufactures many parts any non conformance is highlighted and corrective and preventative action is taken as standard. This also happens in all areas of the business but this tends to occur more in manufacture due to the unique and complex nature of our products. ISO 14001 (OE and Services)
ISO 14001 is an international standard that specifies a process for controlling and improving a company's environmental performance. ISO 14001 consists of: * General requirements
* Environmental policy
* Planning
* Implementation and operation
* Checking and corrective action
* Management review
This means you:
Identify elements of your business that impact on the environment and gain access to the relevant environmental legislation. Produce objectives for improvement and a management program to achieve them, with regular reviews for continual improvement. Primarily within Allen Gears this relates to the environmental consequences from the manufacture of our products. Allen Gears uses hazardous substances that must be controlled and managed in a safe and an environmental friendly way. Also within our office there is a recycling policy that is part of the overall environmental policy. [ (ISOQAR Limited , 2013) ]
ISO 18001 (OE and Services)
BS OHSAS 18001 is intended to help businesses control occupational Health and Safety risks. It was developed in response to a widespread demand for a recognised standard of certification, and actually works well with the ISO 14001 standard. It is a framework that allows a business to consistently identify and control its Health and Safety risks, reduce the potential for accidents and legal issues, and improve overall performance. (ISOQAR Limited , 2013)
Within Allen Gears this standard requires the completion of risk assessments and risk control.This is especially important within a company that operates heavy machinery, which Allen Gears does. We also required to report all incidents and check for corrective and/or preventative action. 2.3 Determine how to encourage staff to contribute ideas to improve quality At Allen Gears due to the specialised nature of our gearboxes everything that we do is centred on providing a quality, bespoke product. To that end the ideas and practices of promoting quality are ingrained into the company structure. We are consistently looking at improving and checking that processes are as efficient as possible. We have several methods which we use to encourage staff to suggest ideas to improve quality. Allen Gears runs a suggestion box which looks for quality improvements and process improvements. This is
reviewed weekly and there is a monthly cash prize for the best idea which promotes staff participation. Staff are appraised and performance is discussed. Key performance indicators are agreed and these relate to quality as well as productivity. The appraisals are a two-way dialogue therefore staff have a chance to highlight areas of concern and methods to improve quality. Staff are encouraged to participate, give their thoughts and are made to feel that it is a safe environment to make suggestions. Around the business there are information screens which give all member of the company the latest information on how we are performing as a company against agreed targets. This shows the parts of the business that are on target and the parts that are not. This helps the business to focus on the areas that need the most attention. Given the importance of quality, you can never have too many ways to encourage improvements. Using a "negative focus" is one of those methods. The reality is that when members of staff make errors or mistakes, someone has to do extra work to make up for the issues at hand. Typically this is at an extra cost or within a short time frame than the original work. When you link poor quality to extra work, you challenge employees to face reality for themselves and others. Mistakes and errors have a negative impact. The way to reverse this situation is to reduce or eliminate them and by highlighting the issues employees are motivated to think of solutions.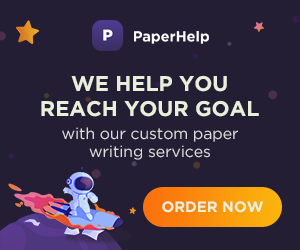 2.4 Conduct a quality audit and make recommendations for improvement One of the most important objectives of an internal quality audit is measuring the effectiveness of an organization's quality management system. For this to happen, executive management must first meet its overriding responsibility of establishing and maintaining a system regarding quality policy, goals, resources, processes and effective performance–including monitoring and measuring the system's effectiveness and efficiency. For example below is a portion the sales process for enquiries that is to be audited.
Audits are conducted to verify whether processes are conducted in accordance with documented processes, BS EN ISO 9001, customer requirements, and legislation and for aerospace processes, subject to AS9100. Compliance against Rolls-Royce and customer specifications may also be audited. Audits
shall be used to determine the effectiveness of the quality system and the results fed back to top The ultimate aim of the audit process is to identify weaknesses within the Allen Gears processes – as continuously improving these will prevent quality and delivery issues. Scheduled internal audits of compliance with company procedures and BS EN ISO 9001, AS9100 checklist covering all teams having an influence on the quality of the product or the environment. Unscheduled audits of any area, function or activity as deemed necessary. In instances of non-conformance to procedures, BS EN ISO 9001 or AS9100 an 'Audit Failure Entry' (Corrective Action Request) shall be raised for each clause or procedure contravened. Each Corrective Action Request will be given a unique number via the IBS system. The Auditor shall discuss non-conformities with the Manager and agree a mutually acceptable rectification plan and close out date. This shall be recorded on the GD233-2. Should the auditor have difficulties in obtaining a commitment to rectify a non-compliance, then the Director or MD shall be consulted. It is the process owner's responsibility to close down non-conformances with their area.
A table listing the questions and corrective actions based on the Sales report can be seen below:
Question| Y/N| Examples /documentation| Issues?| Corrective action/Recommendations for improvement| Have all members of the sales team got access to the standard practices and process?| Yes| On the desktop of every computer or laptop is a shortcut to Allen Gears Standard Procedures. Members of staff are made aware of this and part of the training is to go through this in detail| No issues| No corrective action required| Are all staff aware of the standard practices and processes for their job role?| Yes| From discussions all members of the sales team are aware of the standard practices. These practices require that documentation and databases are filled in. The staff completing these tasks is an example of their awareness| No Issues| No corrective action required| Are tenders highlighted as highly likely or unlikely?| Yes| Within the tender database there is a section for highlighting the likely hood. Part of the tendering process is to complete this.| On a few tenders this part of the tender
database has been left empty leaving it unclear whether the tender is likely or not.| A regular review of the database to make sure all aspects are fully completed and filled in.| Are the tender database and tender files kept updated| Partially| The tender database was reviewed and there were examples of recent correspondence with customers.| The tender database has a section that records actions and the date they are due to be completed by and there is evidence that this part of the database has not been updated for some tenders. A print out of files that have not been updated is issued but not acted upon| A regular review of the database to make sure all aspects are fully completed and filled in. Meetings to unsure that the information is up to date| Are customers contacted regularly for information?| Yes| Important e-mails are forwarded to management and are also recorded in the database. Phones and correspondence is recorded in the database. Weekly meetings are held to discuss key projects. This meetings are recorded in Outlook| No Issues| No corrective action required| Are bid no bid reviews completed?| Partially| Bid no bid reviews are recorded in outlook as a weekly Monday meeting.| If an enquiry comes in that requires immediate attention,(or needs resolution before the next Monday) there is no structure for impromptu bid no bid reviews| An alternative method of reviewing short term proposals and projects should be formulated.| Are Specification reviews completed?| Partially| There is evidence of specification reviews taking place for highly likely projects only| If a project that was not likely becomes likely it may not have been reviewed to a sufficient level and this will not be recorded.| Within the tender database there should be a section to record that a review has taken place. A tick box would suffice. It is not necessary to review all projects.| Are tender documents produced in accordance with the sales process?| Yes| There is evidence within the tender files of General Arrangement drawings, tenders and datasheets. They are stored correctly and completed to the required standard.| No Issues| No corrective action required| Are tenders turned down and closed down in accordance with the sales process?| Partially| There is evidence of tenders that are dead, but they have not been closed out to a sufficient level| The major issue is that reports that are run will include incorrect data| The database and tender files need to be checked more regularly to ensure that data held is
accurate| Is all order documentation completed correctly and within the minimum timescale?| Yes| There is evidence in the tender files of all the documentation in accordance with Allen Gears procedures being completed and examples and notes from the necessary pre order meetings. This shows that orders are completed to the required standard| No Issues| No corrective action required|
3.1 Discuss the concept of, and need for, continuous improvement
A culture of continuous improvement is necessary to enhance productivity and free up the capacity that will provide manufacturers a stable foundation to pursue innovation and growth. (The National Institute of Standards and Technology , 2011 ) For a business it means that you are constantly and consistently improving your competitive position by improving efficiency, quality, innovation, or any other attribute that is vital to the system or process within the business. If you do not continuously improve any number of bad outcomes can occur. Customers stop buying, profitability declines and morale decreases. The plan–do–check–act cycle (Figure 1) is a four–step model for carrying out change. Just as a circle has no end, the PDCA cycle should be repeated again and again for continuous improvement.
Figure 1: Plan-do-check-act cycle
When to Use Plan–Do–Check–Act:
* As a model for continuous improvement.
* When starting a new improvement project.
* When developing a new or improved design of a process, product or service. * When defining a repetitive work process.
* When planning data collection and analysis in order to verify and prioritize problems or root causes. * When implementing any change.
[ (American Society for Quality, 2004) ]
Within Allen Gears we use the plan-do-check-act cycle. Typically on a quarterly basis we brainstorm and produce evaluation matrices based on areas
where we believe we can bring about change and improvement. Recently we investigated reducing the total time spent in productivity meetings. As they involve several members of management and take 30-45 minutes, any time saved would be seen as a quantifiable improvement. Following the evaluation process we began the trialling of a new method for displaying productivity figures for our weekly meeting. This was a small scale test to see if time was saved. After a month there was agreement that this method made it easier to analyse where productivity was falling and where staff were not being utilised efficiently. This meant the meetings where shorter. This display method is now used in several other areas of the business to display their productivity figures on a monthly and quarterly basis.
3.2 Assess work activities and identify areas for improvement
In my roles as a Sales Engineer my key deliverables and work activities are to: * Produce proposals in response to client's enquiries.
* Manage the interfaces of Engineering, procurement, Commercial and Tendering inputs to ensure all proposals are commercially and technically robust. * Manage and agree prioritisations of Engineering, procurement, Commercial and Tendering to ensure clients required dates are adhered too. * Communicate with customers throughout proposal preparation, post submission and ongoing, in order to develop long term customer relationships. * Undertake customer visits in support of the sales strategy. Producing proposals is an important part of informing the customer how the gearbox Allen Gears intends to produce is aligned with what they have requested. Currently there are parts of the proposal that are standardised. Whilst it would not be possible to standardise the whole proposal there are steps that could be taken to reduce the overall time to complete a proposal with standardisation. The management of the process by which parts of the business provide input for proposals is also not efficient. Whilst communication is good it could be improved. The information received varies between members of staff and there is not a set process which details what should be received and the timescales. If this was implemented the process could be benchmarked and we would have a clearer understanding of the issues that cause delays when completing proposals.
Customer communication is an important part of any business and at Allen Gears one of my key activities is to receive and act on any feedback from customers with regards to the proposals we are sending. Allen Gears currently has a very good method of collating this information and we use it as a benchmarking tool to review if we are meeting customer expectations. Whilst the tool is very effective there is always room for improvement. The tool should be reviewed for effectiveness. There is some data that is not captured within the system and on review some data that is captured but not relevant. By reviewing the tool Allen Gears can continually assess it for effectiveness and make sure it is always providing the most useful information. 3.3 Encourage staff to contribute ideas for continual improvement
In these current times of austerity any competitive advantage must be realised as securing orders and making profit become increasingly difficult. By recognising the current climate and highlighting the situation within Allen Gears it is possible to get employees to suggest methods and processes which can cut costs and help the company win business. Allen Gears has tried to encourage its employees to look at processes that they are completing regularly and consider improvements. If you concentrate on nurturing the process, the results will come as a natural consequence. Everyone has processes and every process can be improved. Unintended variation in our processes leads to undesirable variation in the outcomes of our processes. If you discuss the process with process stakeholders they will be able to suggest ideas for process improvement. Another option is to provide incentives for employees who innovate. By creating a culture within Allen Gears where creative thinking and innovation is rewarded rather than frowned upon will help to constantly generate new ways that employees can function better individually and as teams, as well as improving the way the company operates as a whole. Throughout Allen Gears mangers should look for problems that need to be solved within the organisation. There is no such thing as a perfect company. A company that thinks it has nothing to improve on will certainly improve nothing. If Allen Gears or any company proactively looks for areas where your company could improve, it will give you targets to focus the energies of your employees on. Another idea is to promote the
idea concept of experimentation. An organisation that is truly committed to continuous improvement is filled with people who are comfortable with learning from what doesn't work. An organisation where people are afraid of consequences will never be successful at continuous improvement. At Allen Gears we have a research and development team where a large portion of what they produce is experimental.
Bibliography
Abudi, G. (2009-2013). Abudi Consulinting group. Retrieved March 6, 2013, from GinaAbudi.com: http://www.ginaabudi.com/methods-for-distributing-information-on-projects/ Ad Esse Consulting Ltd. (2008). Managing your Stakeholders. Retrieved March 6, 2013, from ad esse: http://www.ad-esse.com/resources/documents/Articles/managing_stakeholders.pdf American Society for Quality. (2004). Plan-Do-Check-Act (PDCA) Cycle . Retrieved March 2013, from American Society for Quality: http://asq.org/learn-about-quality/project-planning-tools/overview/pdca-cycle.html Campanella, J. (1999). Principles of Quality Costs: Principles, Implementation, and Use, Third Edition,. ASQ Quality Press. ISOQAR Limited . (2013). ISO 9001 (QMS). Retrieved from ISOQAR – Part of the Alcumus Group: http://www.alcumusgroup.com/isoqar/standards/iso9001-quality/ Li, A. (2013). How Do the Needs & Expectations of Stakeholders Influence a Program's Plan? Retrieved March 6, 2013, from Demand Media: http://smallbusiness.chron.com/needs-expectations-stakeholders-influence-programs-plan-36119.html The National Institute of Standards and Technology . (2011 , April 10). U.S. Department of Commerce. Retrieved from The National Institute of Standards and Technology (NIST): http://www.nist.gov/mep/ngs-continuous-improvement.cfm Seath, I. J. (2006, October 19). Cost of Quality – the forgotten tool? Retrieved April 30, 2013, from http://www.performance-measurement.net/news-detail.asp?nID=222