1. Active Gear is a relatively small athletic and casual footwear company $470.3 million of revenue and $60.4 million of EBIT compared to typical competitors that sold well over a $1.0 billion annually Company executives felt its small size was becoming more of a disadvantage due to consolidation among Chinese contract manufacturers. Specialty athletic footwear that evolved from high performance to athletic fashion wear with a "classic" appeal. Casual/recreational footwear for walking, hiking, boating, etc.. Affluent urban & suburbanites in the 25-45 age range (i.e. "Yuppies"). Brands are associated with upwardly mobile lifestyle. Department & specialty stores – no big box retailers.
Don't waste time Get a verified expert to help you with Essay
2. Company strengths:
By focusing on a portfolio of classic brands, Active Gear has been able to lengthen its product lifecycle. In turn, this has led to less operating volatility and better supply chain management as well as lower DSI
3. Company weaknesses: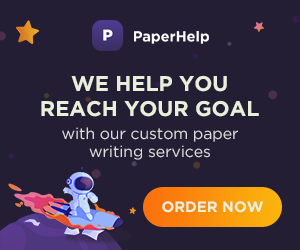 By avoiding the chase for the latest fashion trend and avoiding big box retailers, the company has had very low growth
4. Mercury was a subsidiary of a large apparel company
As a result of a strategic realignment, the division was considered to be non-core. 2006 revenue and EBITDA were $431.1 million and $51.8 million respectively Under the egis of WCF, Mercury's performance was mixed. WCF was able to expand sales of footwear, but was never able to establish the hoped for apparel line

5. Products, Customers and Distribution:
Men's and women's athletic and casual footwear. Most products were priced in the mid-range. More contemporary fashion orientation Typical customers were in the 15-25 age range. Primarily associated with X-games enthusiasts and youth culture Products were sold primarily through a wide range of retail, department, and specialty stores – including discount retailers
6. Company strengths:
Established brand and identity within a well-defined niche market that seems to be growing. Strong top-line growth resulting from inroads with major retailers. Products were less complex; and therefore, cheaper to produce
7. Company weaknesses:
Increased sales came as a result of pricing concessions to large retailers. Proliferation of brands led to decreased operating efficiency and a longer DSI. Women's casual footwear was a disaster Central Question: What Are the Likely Rationales for a Combination of Active Gear and Mercury? How do the acquirer and target fit together?
What are the potential sources of value?
How would any potential sources of value be realized?
Potential sources of value creation:
Operating synergies coming from economies of scale with respect to contract manufacturers Perhaps some economies of scope with respect to distribution – extending the distribution network Possible combination of the women's casual lines
Counter arguments to value creation:
Poor strategic fit – Mercury's focus is on a totally different market demographic Likewise, Mercury's niche maybe significantly more prone to fashion fads Continued growth of extreme sports category may make Mercury's business vulnerable to the large athletic shoe companies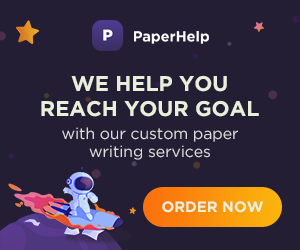 Firm Value & Cash Flows:
1. As a starting point, let's start with a basic valuation paradigm
Note that the sole determinant of value is the generation of cash flow Further the only relevant factors are the amounts, timing and risks of the cash flows FCF is assumed to be the mean of an a random distribution
Determination of FCF
To begin, the preceding equation led to a value of the entire enterprise, meaning V = D + E Thus, we are interested in what the total business is worth irrespective of who gets the cash or how it's financed In turn, this
means we are interested in the un-levered FCF
Un-Levered FCF = EBIT(1-t) + Depr' – ∆WC – Cap-x
Determination of FCF
In case Exhibit 6, Liedtke provides a set of projections for each of the operating segments – Thus, Multiplying EBIT by (1-t) yields the first term in the FCF equation
Question: Are taxes being overstated?
It is true that interest expense creates a tax shield
However, the value of the tax shield is acknowledged in the WACC or in a separate calculation when using APV