The Microsoft Academy for College Hires (MACH) is as an accelerated career development program designed to recruit and hire top-performing graduates across a broad range of roles, and aims to cultivate talent utilizing training, mentoring, and community support. Microsoft believes that work is a place for exploration, creativity, innovation and professional growth. It's about being inspired and motivated to achieve extraordinary things that leave a lasting impact. At Microsoft, graduates learn from the finest in the business. As a full time graduate employee, they experience an inspiring world-class program. MACH participants are hired based on potential and are provided with a comprehensive on-boarding curriculum, enabling them to accelerate their careers and become part of the next generation of key contributors and leaders. Microsoft will be invested in your career development and provide guidance and support to enable you to excel in your Microsoft career. The two year program is focused on ensuring that graduates receive the professional development early to help them accelerate the impact in role and that they have the tools and knowledge to steer long term career. With over 2,500 MACH employees in over 60 countries worldwide, graduates gain a network to a global community of peers, leadership exposure, world class trainings and the opportunity to take on challenging work that contributes meaningfully to helping people and businesses realize their full potential.
Don't waste time Get a verified expert to help you with Essay
Questions
•How does orientation differ from onboarding?
Orientation is the formal process of familiarizing new employees with the organization, their jobs, and their work units, while onboarding is the process of systematically socializing new employees to help them get "on board" with an organization. Orientation is a timed event. It usually lasts a day (or less if you do it well) and is an opportunity to share a lot of information that employees should know. For example: Where the bathrooms are; what time everyone takes lunch; Where to park to avoid being towed. Orientation is meant to share the essentials. It is intended to ensure that new hires get the very basics of what they have and usually includes a lot of paperwork filling out time. It is not very interactive and certainly does not help the new hire after it is over. Onboarding is much longer. It takes place both before and after the hire. It could last weeks or months – the longer the better. It is meant to introduce and ingrain the company culture and way of working. It should reinforce everything the new hire was told in the recruiting phase. It should incentivize new hires to do their best work until they can do better. Then it should incentivize them to do better. It should make them happy with their decision. It should develop, coach and mentor. It should turn a great hire into a great employee.
•Why do you think Microsoft implemented the MACH program? Can you see any drawbacks of doing so?
Microsoft Academy for College Hires (MACH) is a two-year program designed to provide new university graduates hired into the company's sales, marketing, and services divisions with onboarding courses, hands-on training, coaching and networking opportunities. The main objective of MACH is not only to onboard new graduates so they can start adding value to their teams quickly, but to help them more efficiently navigate the corporate culture and politics. MACH has help numerous graduates maneuver throughout the corporate world by helping them build network with senior employees and also to connect with other Microsoft employees around the world. Microsoft Academy for College Hires is an excellent idea, especially in today's economy. If more large companies such as Microsoft developed a program as this, new graduates joining the work force will be more comfortable, more engaged in what they want to do and their specialties. The program teaches networking and corporate skills these graduates will take throughout life. The only drawback the program may entail is the mentors scheduling. Once new hires beginning observing a mentor, it is more beneficial for them to remain with their mentor for the duration of the program. Switching between mentors has its positives and negatives and lost of interest and personality adjustments are a few negatives that may be included.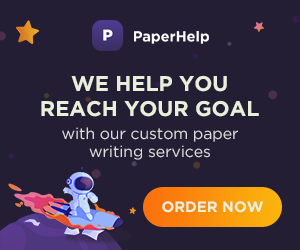 •How might the program improve Microsoft's employer brand and help it attract talent?
Joseph Ibarra, a MACH 2008 graduate, is a supporter of the program. "I've seen alumni at the MACH events, people who have accelerated quickly throughout the company and won some of Microsoft's most prestigious awards. It's really inspirational to see people come to the company and have a huge influence. It shows it can be done, even at a company with so many people." Graduates of the Microsoft Academy for College Hires (MACH) are perfect advertisement for Microsoft. The positive enrichment and development that the graduates have received are perfect for Microsoft to use to engage other soon to be graduates to the company. These graduates that are currently apart of the MACH program are also perfect candidates to become apart of the growing company. Since Microsoft have invested time and money into the development and training of these graduates, employing them within the company will be a positive give back to the company and the program itself.

REFERENCE:
•Snell, S., & Bohlander, G. W. (2013). Managing human resources (16th Ed), Mason, Ohio: South-Western Cengage Learning
•Microsoft Careers: MACH Program. (n.d.). Retrieved from http://careers.microsoft.com/careers/en/nz/mach.aspx