"A child's different inner sensibilities enable him to choose from his complex environment what is suitable and necessary for his growth. They make the child sensitive to some things, but leave him indifferent to others. When a particular sensitiveness is aroused in a child, it is like a light that shines on some objects but not others, making of them his whole world." The Secret of Childhood p. 42, Chap 7
Don't waste time Get a verified expert to help you with Essay
A sensitive period refers to a transient state that children go through that is focussed upon one particular area. Montessori had read about these periods of sensitivity in the development of animals, but soon realised that she was seeing similar qualities in the interests of the children. "A child learns to adjust himself and make acquisitions in his sensitive periods. These are like a beam that lights interiorly or a battery that furnishes energy." (The Secret of Childhood p40) She saw that during these periods the child could learn at a particularly intense rate and that such learning appeared to come very easily. "At such a time everything is easy; all is life and enthusiasm.
Every effort marks an increase in power." (Ibid p40). The sensitive periods that she noted were not linear, i.e., they did not follow one after the other; some overlapped and some were continuous. They included a sensitive period for order, refinement of the senses, language acquisition, walking and movement, small objects and involvement in social life. Montessori teachers were therefore alerted to the existence of these periods of sensitivity and encouraged to observe them in the activities of the children. Quotations
"A sensitive period refers to a special sensibility which a creature acquires in its infantile state, while it is still in a process of evolution. It is a transient disposition and limited to the acquisition of a particular trait. Once this trait, or characteristic, has been acquired, the special sensibility disappears." The Secret of Childhood p 38, Chap 7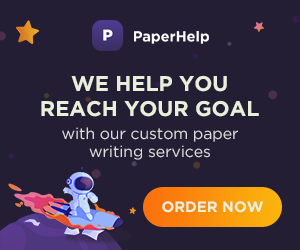 "Growth is therefore not to be attributed to a vague inherited predetermination, but to efforts that are carefully guided by periodic, or transient instincts." Ibid p.38, Chap 7
"If a child has not been able to act according to the directives of his sensitive period, the opportunity of a natural conquest is lost, and is lost for good." Ibid p.39, Chap 7
"A child learns to adjust himself and make acquisitions in his sensitive periods. They are like a beam that lights interiorly or a battery that furnishes energy." Ibid p.39, Chap 7
"At such a time everything is easy; all is life and enthusiasm. Every effort marks an increase in power. Only when the goal has been obtained does fatigue and the weight of indifference come on." Ibid p.40, Chap 7
"When one of these psychic passions is exhausted, another is enkindled. Childhood thus passes from conquest to conquest in a constant rhythm that constitutes its joy and happiness." Ibid p.40, Chap 7

"The tantrums of the sensitive periods are external manifestations of an unsatisfied need, expressions of alarm over a danger, or of something being out of place." Ibid p. 41, Chap 7
"A child's psychic development does not take place by chance… it does not originate in external stimuli but is guided by transient sensibilities, that is, by temporary instincts intimately connected with the acquisition of specific traits." Ibid p.42, Chap 7
A child's different inner sensibilities enable him to choose from his complex environment what is suitable and necessary for growth. They make the child sensitive to some things, but indifferent to others." Ibid p.42, Chap 7
"When a particular sensitiveness is aroused in a child, it is like a light that shines on some objects but not on others, making of them his whole world." Ibid p.42, Chap 7
"This inner drama of the child is a drama of love. It is a great reality unfolding within the secret areas of his soul and at times completely absorbing it." Ibid p.43, Chap 7
"A very important and mysterious period is the one which makes a child extremely sensitive to order. This sensitiveness appears in the child's first year and continues on through the second." Ibid p.49, Chap 8
"The sight of something out of place seems to represent a kind of stimulus, a call to activity. But without doubt it is also something more. Order is one of the needs of life which, when it is satisfied, produces a real happiness." Ibid p.52, Chap 8
"It is in childhood that man learns to guide and direct himself on the way of life. The first incentive is given by nature in the sensitive period that is connected with order." Ibid p.55, Chap 8
"Man's intelligence does not come from nothing; rather, it is built upon the foundations laid by the child during his sensitive periods." Ibid p.55, Chap 8
"The older theories were based upon the mechanism of the nervous system. The sensitive periods, on the other hand, are connected with psychic facts. They are the insights and impulses that lay the foundation for consciousness. They are spontaneous energies giving rise to fundamental principles that form the basis of psychic growth." Ibid p.56, Chap 8
"A child has a sensitive period which lasts until he is almost five years old and which enables him to assimilate images from his environment in a truly prodigious fashion." Ibid p.60, Chap 8
"A child starts from nothing and advances alone. It is the child's reason about which the sensitive periods revolve. The reasoning process, which is natural and creative, grows gradually like a living thing and gains strength at the expense of the images it receives from its surroundings." Ibid p.61, Chap 9
"From the beginning of the second year a child is no longer carried away by gaudy objects and brilliant colors with that transport of joy so characteristic of the sensitive periods, but becomes interested in tiny objects that escape our notice." Ibid p. 64, Chap 9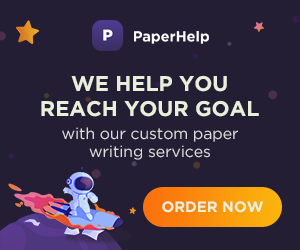 "Language… develops naturally, like a spontaneous creation. Also, its development follows fixed laws which are the same for all children… All children pass through a period in which they can only pronounce syllables; then they pronounce whole words, and finally, they use to perfection all the rules of syntax and grammar." The Absorbent Mind p.100, Chap 10
"… the child's explosion into writing is closely connected with his special sensitivity for language, and this was operative at the time when he began to speak. By the age of five and a half or six, this sensitivity has ceased to exist; so it is clear that writing can be learned with joy and enthusiasm only before that age." Ibid p.157, Chap 17
Study guide
The Absorbent Mind – Chaps 3, 10, 11, 13
The Secret of Childhood – Chap 7, 8
Montessori, A Modern Approach – p 32-36
Montessori: Her Life and Work – Chap 7
Journal articles
Bell, K (1993) 'Toddlerhood: A Sensitive Period for Being', Montessori Life, v5, n4, p28-30, Fall McKenzie, G (1995) 'Montessori Language and the Sensitive Period for the Imagination and Culture', Montessori Life, v7, n3, p38-39, Summer Conference papers
Archive resources
Boyd, W (1917) From Locke to Montessori, George Harrap & Co London. Culverwell, E (1913) The Montessori Principles and Practice, G.Bell & Sons, London. Kilpatrick, W (1915) Montessori Examined, Constable, London.