Being a member of National Honor Society is a highly prestigious honor and made me standout from my fellow peers. My hard work throughout my three years of high school pays off when I was inducted to NHS. National Honor Society recognized all the hard work you did but not only academics but also helped me in areas such as scholarship, leadership, service and character. To be selected and be a part of national honor society is not an honor but a privilege.
Don't waste time Get a verified expert to help you with Essay
Scholarship in high school for colleges is something as student is very difficult to achieve especially when you are competing with millions of people, it sometimes very hard or close to impossible to receive. National Honor Society helps us become closer to that and maintaining an 85 or higher grade point average help many students to get close to the standard of scholarship. Above that scholarship also help students like me, who can really can't afford that much money to pay for college but want to go college. It gives us an opportunity to get a little help because of our grade.
Leadership is a big matter of my life, being in the leadership class I know leader does not mean to take control or boss other people around. Being a leader meaning listening to other voice, having faith in people and other members having trust on me. I showed my leadership at prom fashion show last year, I helped out with the tickets and the snacks. To me leadership in national honor society doesn't really have to be about become an officer but basically listening to other and working as a team to make this year the one.
Service is an important part of National Honor Society , in order to be induct in national honor society you have to do x amount of service hours. This basically help us became well rounded and give us a chance to give back to the society. I remember last year I volunteer at Boy and girls clubs, can food drive, help with fashion show and in addition I did service for Mr. Barnett. I also did service out of school like baby sat my friend disable sister, and helped my brother with homework. It made me realize helping and caring for other is a big part of one's life in order to succeed and reach goals. When volunteering to help one in need, it helps me to get in touch with my inner self.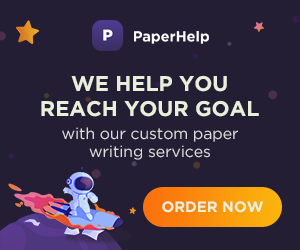 Lastly but not least is character, mostly of my peer members in national honor society I see every day, and I work hard towards getting along with everyone I meet without coming off to strong. Being in NHS I have experienced and inspired as a waitress, caring, and being considerate. If I were to explain my character I believe it would be endeavor my ways to becoming a better human being. Being a student with 92 GPA, I have to say my character build up every day because I learn something new on a daily basis. NHS helps me to build or improve my character because the members are so different and extremely pleasant.
To wrap it up, I strive on overcoming all problems that I will later face in life and set my aim to leading, helping others, and making right decision builds upon my character. NHS is a way for me to start achieves goals. Throughout my years as a john Adams High School student, I believe that I have demonstrated all of these attributes.