Negative Leadership Behavior
Bad leadership experiences can be both a bad experience and a learning experience. We have all had bad experiences with leaders and we should use these experiences to help us grow and become good leaders. Poor leaders tend to be focused more on themselves than on their employees and this will cause employees to lose trust in their leader and to disregard their leader's guidance and advice. A lot of companies suffer because of poor leadership and leaders not utilizing their employees properly. A company can still be successful even if it has poor leadership from what I have experienced, but the success is usually short lived. A company will not reach its goals or stay on top with poor leadership.
Don't waste time Get a verified expert to help you with Essay
My personal experience with poor leadership would be when leaders fail to recognize their team member's individual talents and give the right assignments to the right people (Simonton). I was working at Staples as their Easy Tech Associate and the leadership there was terrible. The mangers were lazy and one had just turned 21 years old with the mind of a 13 year old. They would assign people tasks and walk away without explaining anything or showing them what they wanted done. My boss was terrible at his job and couldn't fix a computer to save his life. There were several times where he made customers promises that he couldn't deliver on and I would have to come in and save him. He was very unorganized and every time I came into work I had to hunt things down that I needed and play find the paperwork for computers that were there for repair. It made my job harder having to clean up after him and kept me from getting things done that I needed to do. It seemed like I had to go behind everyone that worked there
because nobody seemed to know what they were doing. This is why I eventually quit.
My poor leadership experience at Staples really addressed several poor leadership characteristics. The management team showing a lack of energy and desire by not caring if anything got done right or got done at all. They set low goals for themselves so that they could feel like they were accomplishing something, but would try to pawn off the real work onto their employees. They wouldn't listen to any ideas from their employees because they felt like they knew it all. This one was very hard for me because I can't stand working for someone that I am smarter than, but they think they are smarter than me. The leaders there also lacked any type of true leadership skills or any real skills at all (AG Careers). I couldn't sell anything unless I would be there to do the work. Almost every time I came to work I had to deal with an irate customer because my manager failed to do what he had promised them. Poor leadership not only makes the employees suffer, but the company suffers as well.
To fix this problem, Staples should pay more attention to who they put in leadership roles and what assignments that they give to employees. They could listen to their employees more and do a better job at addressing their employees concerns an suggestions. The management team should take more time to show employees how to properly do things so that they are done right the first time and no one has to go after them and fix it. The management team could also do a better job at leading by example. If the managers did their part, this would entice the employees to work harder and the store would be in so much better shape (Simonton). Staples could also provide extra training for their managers to help point out their poor leadership qualities and show them ways to address them to turn them into good leadership qualities.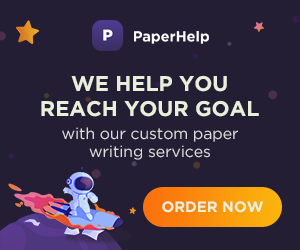 Conclusion
The poor leadership that I experienced at Staples didn't make me think badly of the people I worked with, but it did make Staples as a company look poorly organized. Bad leaders don't just make themselves look bad, they make the company look bad as well. It is just as important for a company to
address bad leadership qualities as it is good leadership qualities. When good leadership practices are exercised, employees will take pride in their work and whatever the leaders put into it will be multiplied by how many employees that they have. In order for a company to be successful and stay successful, they have to have a good strong leadership team. Without good leadership, they are like a ship at sea with no paddles or motor, they will just drift around or sink instead of getting to their destination.

References:
AG Careers. (n.d.). The traits of good and bad leaders. Retrieved from http://www.agcareers.com/newsletters/the_traits.htm Dodd, D. (2004, January 1). On the road of experience: Seven observations on leadership. Retrieved from http://www.educause.edu/ero/article/road-experience-seven-observations-leadership Goodell, R. (2012, October). Characteristics of a poor leader. Retrieved from http://www.wjmassoc.com/insight/characteristics-of-a-poor-leader/ Simonton, B. (n.d.). Good leadership vs. bad leadership. Retrieved from http://www.bensimonton.com/good-vs-bad-leadership.html