Dear Mr. Hendricks,
My name is Brad Johnson and I am writing you today because I understand you are looking for a new mechanic for your racing team. I would like to inform you of my experience in order to prove to you that I am the right fit for the job that you are offering. I have been following your career as the owner of the top NASCAR team for quite some time now and have always dreamed of being involved with such a successful race team. I have looked forward to being a mechanic since my freshman year of high school. I already have a racing background and hope to expand my horizons by becoming involved with NASCAR and Hendricks racing. I am only twenty years old, but I have been racing and wrenching on my own machines and vehicles since I was nine years old. I have paid keen attention to your team's track record and I know that your engines are some of the most reliable engines out on the track each and every week.
Don't waste time Get a verified expert to help you with Essay
I would like to become the head mechanic for Hendricks racing someday in the near future, but as of now I would be perfectly fine with working as an apprentice to gain my experience and hopefully take over the head mechanic position. I have not only gained mechanical experience from working on my own vehicles and machines, but I have also gathered experience from work and school. I took auto shop in high school for two years and at that moment I knew what field I was to enter after high school. I also had a part time job at fabrication shop in Morgan Hill, California. This shop was Pacific Fabrication and I worked as an intern to broaden my knowledge in the automotive field. I learned a lot at this shop and continued to pursue my career in this industry. After working as an internship for a year, I decided to take my knowledge even further by joining the ThinkBig program offered by Caterpillar at Delta College in Stockton, Ca.
I have been going to school to earn my Associates degree and also to get training to become a journeyman technician. I was hired by Peterson CAT as an apprentice and have been working with Peterson for over a year now. Thankfully they have put me through school and helped me grow in the field of a dealer service technician. I love what I do but am looking to go further in life by gaining more experience and working on machines that I truly have a passion for. To be honest, many people discount my credibility as a technician because I am very young still and may not be as experienced as most of your other tech's that work for you, but what I lack in age and knowledge, I make up for in my willingness to learn and my ability to reach my goals.
I hope you consider me for such an opportunity. I could be a beneficial asset to your company. I have always been interested in high power engines and would love to become your next engine builder. I have been racing long enough to understand that the key to winning is having high quality engines that produce great power and outlast those in competition. I believe that with time and training I could continue to produce engines for your team with just as good of a track record. I have a keen attention to detail which is a necessity when building these high output engines. When I am put to a task I do not ever cut corners to complete it. I have always put much effort into what I do. I never do anything half-way. I have always given my best effort when it comes to completing a task. With the recent advancements in technology, more and longer term mechanics are finding it difficult to work on these machines. Almost everything now days are controlled by some type of computer system. Just a few years ago the engines in NASCAR were carbureted and completely mechanical.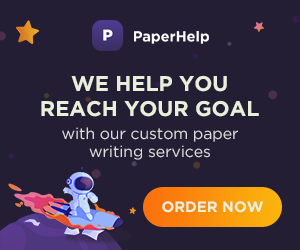 With recent advancements in technology, these cars have all been updated to electronic fuel injection systems. Now that these engines are controlled and programmed by a computer, many older mechanics are not able to comprehend this new style of tuning and adjusting which may lead to drawbacks in your racing team. I have been trained through Caterpillar to work on these newer style engines which are all controlled by computers. Most of the work we have been taught is to use laptops to program and troubleshoot problems which is a necessity for fine tuning these engines to make the most power while maintaining reliability. All in all I am a hard working young man that is eager to learn. With the right opportunity I will become the master mechanic that the Hendricks racing team needs more than ever now with the recent advances in technology. I recognize that I am young and may not be the most experienced applicant, but with my eagerness to learn, attention to detail, and experience with these new style computer systems, I am sure that I would be a great match for the Hendricks racing team.
My background knowledge and experience with racing gives me the leading edge over those general mechanics who have not received any kind of formal training in this field. I will strive to be the best employee and technician you have ever had, and I will do all I can to continue to represent Hendricks racing as the best racing team in the history of NASCAR.

Thank you for your time and consideration.
Sincerely,
Brad Johnson