Nike, Inc. is the world's leading designer, marketer and distributor of all different types of athletic footwear, apparel, equipment and accessories for a wide range of sports as well as fitness activities. As far as the locations of where Nike, Inc. sells and distributes, the company licenses its products in approximately over 200 countries around the globe, focusing its products under seven different key categories including running, basketball, football, soccer, men's and women's training, Nike sportswear, and secondary Affiliate Brands (Converse, Inc., Hurley International LLC, Jordan Brand, and Nike Golf). Currently, Nike, Inc. is operating segments in over six different global locations including North America, Western Europe, Central Europe, Eastern Europe, China, and other emerging markets. As far as Nike consumer products go, Nike operates as a company that specifically specializes in fast pace industries concerning various different types of athletic footwear, clothing, and equipment.
Don't waste time Get a verified expert to help you with Essay
Right now, this industry is right on point in its competitiveness, exposing Nike to the risk of falling behind to its competitors or by not meeting the demanding innovation standards that are demanded by customers. In order for Nike to stay on top of customer demand, the company must continue to revolutionize and predict consumer preferences. Other companies that are in this industry such as Adidas and Reebok rely on a strong reputation and creative brand images in order to obtain worldwide recognition. If, in the rare occurrence, Nike, Inc. was to attract any negative publicity through the press, it would substantially affect the company's revenue as well as growth rates. As far as Nike's strategy goes, it is shooting to achieve a long-term revenue growth by creating various different types of innovative, "must have" products that will build a deep personal connection with its consumers. As far as Nike's brands go, the company strives to deliver compelling consumer experiences through not only retail stores, but online avenues as well. Being the global leader in athletic sportswear, Nike is no longer considered a stranger to the increasingly distinctive and unstable environment of the global economy that has been experienced through recent years.
All of Nike's products have now been subject to the risks that have been associated with overseas outsourcing as well as manufacturing and financing. In lieu of the decline of global capital and credit market conditions that have been threatening to Nike's business, Nike stands strong in remaining focused on its business strategy, and the company continues to expand long-term growth for its stakeholders. One may wonder exactly how Nike plans to do this in a variety of difficult conditions. The answer is innovation. Innovation and constant improvement at Nike is all about how the company leverages its new ideas and expands them into new parts of the world by driving through barriers and in short, thinking outside of the box. Disregarding the ongoing challenges the harsh economy throws Nike's way, somehow the company is still able to continue delivering a record revenue in the fiscal year of 2012, continuing to outperform its past five fiscal years. Nike's revenues had grown from 16% to $24.1 billion and net income has increased by 4% to $2.2 billion in fiscal 2012.
Looking back at Nike's past four fiscal years, the company has continued to deliver a positive return on net income despite being subject to the economy's unstable tax and currency rates. As mentioned previously, in fiscal year 2012, Nike's revenues increased among all operating segments, specifically North America, contributed to over 7%, while other emerging markets as well as China contributed only 4%. Provided with the information, it is now visible how the brand Nike, Inc. continues to be the powerhouse of revenues by generating $13.4 billion alone. Throughout the years, Nike continually invests into innovative strategies the company believes will continually raise annual growth. As a result of the company's optimism, in 2012 Nike signed an agreement to sell two of its affiliate brands: Umbro and Cole Haan. Despite Nike parting ways with these two developed brands, that action now enabled the company to focus on the highest possible opportunities to drive a maintainable, profitable growth margin for its shareholders.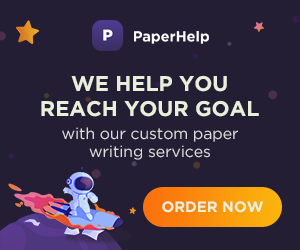 With the provided information above, it is clear to see exactly what a powerhouse Nike, Inc. is when it comes to athletic sportswear. Although this statement is correct, the interworkings of the company are much more complicated than they seem and more importantly, Nike still has plenty of room for work and improvement. From an operations analysis standpoint, this paper will include specifically how Nike is an effective company. Specifically the main topics will include: products and services, operations and management, alignment of operations, business strategy, and finally just a brief summary of everything and recommendations that are hypothesized to make Nike a better company.
History (Robert Leoniy)

The two men that started this athletic powerhouse were Bill Bowerman and Phil Knight. Bill Bowerman was a nationally recognized track and field coach at the University of Oregon and Phil Knight was a talented middle-distance runner who ran for Bill Bowerman's team in the Fall of 1955 at the University of Oregon. Between 1950-1959 is where everything all started.
In 1964, the first deal for Nike had been made. At that time Nike had not been called Nike. It had gone by the name of Blue Ribbon Sports. The first deal was on a mutual handshake, $500, and mutual trust between both partners
and the first order of 300 shoes was placed in January 1964. Between 1970-1979, the birth of the Nike Brand had emerged. Around 1971, the company decided to expand being just a footwear distributor to designing and selling an original line of shoes. Carolyn Davidson, a graphic design student at Portland State University, selected and made the brand mark known today as "the swoosh" in January of 1972. The logo was then unveiled at the U.S. Track and Field Trials in Eugene, Oregon. They then needed an athlete to promote Nike. They chose Mr. Steve Prefontaine, a young man who was a track athlete from the small coastal town of Coos Bay, Oregon. He also challenged Knight and Bowermann to become more and more creative.
He died tragically in 1975 at the age of 24, but is still considered by Phillip Knight as "the soul of Nike." Since the '80s, Nike has continued to grow and become an innovative company in the athletic industry. Phillip H. Knight is still the Chairman of the Board of Directors while Mr. Mark Parker is the current President & Chief Executive Officer of Nike, Inc. They have grown immensely from just footwear and will continue to do so through innovation.
Mission/ Business Strategy (Brian Frederick)
Nike's Mission, as stated on its website is, "To bring inspiration and innovation to every athlete* in the world" (Nike.com). The asterisk that goes next to athlete in the mission and on the bottom of the mission statement signifies, "If you have a body, you are an athlete" (Nike.com). Bill Bowerman, co-owner of Nike, is the one who formed this quote. This is a smart marketing and business strategy for Nike Inc. because some people might not feel that they are athletes if they have not played sports or anything of that nature. It can be a boost of confidence for those people that do not consider themselves to be athletic. It also can be sense of motivation and that start that they need to become active. If a well-known athletic brand like Nike Inc. tells consumers that everyone is an athlete, then people will get motivated and want to live a healthier more athletic lifestyle.
Also, when people live a healthier and more athletic lifestyle, it helps Nike, Inc. become more and more successful. Nike is all about athletic apparel. They range from athletic clothing to athletic shoes to athletic accessories, etc. They have a Nike Sector for almost every sport. They have Nike Football, Nike Basketball, Nike Soccer, Nike Golf, Nike Running, Nike BASEBALL, Nike Sportswear, Nike Women's, and many more. Nike indeed caters to every different kind of athlete. That is part of the reason why Nike does so well. They are an extremely diversified company in terms of the athletic market. They cover all ranges making them attractive to all kinds of people.
Although the company has many different avenues, Nike Inc. is most famous for their shoes. When you think of Nike, you think of the swoosh symbol and their shoes. The two most popular types of shoes are their running shoes and their basketball shoes. They definitely have created the most revenue and have been the most successful sector within Nike Inc. over the years. These shoes, especially the basketball shoes, have a lot of celebrity endorsements. Professional basketball players, like Lebron James, have their own shoe lines. People wait in line for hours to get these special edition shoes. While considering basketball players with their own shoe lines, it is relevant to mention how Nike differentiates itself by retaining some wholly owned affiliates. Converse, Inc., Hurley International, LLC. and Nike Golf are all affiliated with Nike, Inc. As of the first quarter for 2014, Converse is recorded separately while Nike Golf and Hurley International are included in the overall financial statements for Nike. Continuing from the statements above, Nike owns Jordan Brand.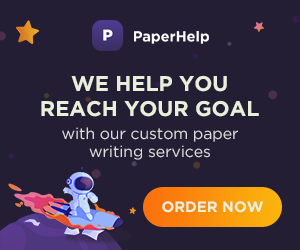 Jordan Brand was created by Michael Jordan, who is said to be the best basketball player that has ever lived and played the game. Signing Michael Jordan to his own brand of Nike basketball shoes did wonders for Nike. The celebrity endorsement has lead to great exposure for the company. Because of Michael Jordan having his own Nike brand, the basketball shoes sector of Nike grew a tremendous amount. While Nike has the swoosh symbol that is very well know, Air Jordan has the jump man symbol that has become very popular. It is almost as recognizable as the swoosh symbol. With Jordan Brand, Michael Jordan has been able to gain many basketball superstars and give them their own shoe lines. This has been something that has been very popular for Nike in the past and this prospect seems it will continue to become more and more successful. Jordan Brand already has superstars like Kevin Durant, Kobe Bryant, Carmelo Anthony, and Lebron James with full-fledged lines of basketball shoes and the list will only grow. Nike's main goal has been its ability to develop and mature.
They have always been innovative in the athletic department. They are always developing new kinds of athletic materials whether it is a new kind of shoe, a better shirt, or a new accessory. All of their products are developed and made with the idea of optimizing each and every athlete's performance. The company tries to help an average athlete feel that he or she can make it to the next level if he or she chooses Nike products. Nike ties in its business strategy of optimizing athletic performance with its marketing tactics by doing this. Not everyone is a super-athlete, but if Nike can help a consumer feel that he will be the best athlete possible and perform his best while using Nike products. Also, on its website Nike has an article titled Our Sustainable Strategy with the subtitle The game has changed, forever. It states, "Our vision is to build a sustainable business and create value for Nike and our stakeholders by decouping profitable growth from constrained resources" (Nike.com). They have taken this strategy and will apply it with much research. Because they have "sustainable strategy," that does not mean that Nike will not continue to be innovative. They will continue "sustainable innovation" where the company will improve its products that it has, but will also continue to make newer and better products.
SWOT Analysis (Brian Frederick)
An article on valueline.com, shows a SWOT report of Nike, Inc. The article is titled NIKE:A Short SWOT Analysis and was written by Justin Hellman on March 10, 2014.
The first strength talked about in the chart was talked about earlier when talking about Nike's business strategy. That strength is product innovation. The article states, "Nike has a long tradition of staying ahead of the technology curve, which has helped it attract loyal followers and influential endorsements from professional athletes, from Michael Jordan to Tiger Woods" (Hellman Paragraph 3). Like stated before, Nike continues to improve their products to help athletes all over the world perform to their best abilities while have major superstars endorse their products. The second strength is strong cash flow. Nike often has a good amount of cash on hand which can help itself a lot when it wants to buy back stock and increase its stock price. Justin also stated, "The company generates a lot of free cash flow, a good portion of which it uses to enhance shareholder value," and later states, "There's ample cash, in the meantime, for NIKE to maintain a large R&D budget" (Hellman Paragraph 4).
Nike has a lot of cash to increase the stock's value but it also uses that money to help continue its innovation procedures. Nike's only real big weakness is it's high advertising costs. Justin states, "Part of the company's marketing strategy involves locking up major sports stars in lengthy endorsement deals" (Hellman Paragraph 4). All of the major celebrities that NIKE endorses do take a hefty amount of their revenues to pay. Their advertising expenses are high because of the major celebrities but Nike shows that the feel spending the extra money on those celebrities helps them out in the overall scheme of things. Justin Hellman states two major opportunities for Nike also. He states that there are "favorable industry trends", "direct to consumer", and "emerging market growth". Two major things play into the favorable industry trends opportunity. Consumers now have a desire for, "minimalist footwear" where they want the lightest shoe possible which also links to the increased popularity of running (Hellman Paragraph 5).
There is also an increase in the want for fashion in the athletic apparel industry and Nike already has a very well developed logo to go with its name. The next opportunity is "direct to consumer" (Hellman Paragraph 6). Ecommerce is a major factor in this opportunity and is expected to multiply by almost four times going from $540 million to $2 billion. Also, "At present there are over 750 retail units worldwide, including over 300 in the United States" (Hellman Paragraph 6). While there are already 750 retail units worldwide, Nike is planning on expanding that number in the future. The other opportunity is "emerging market growth" (Hellman Paragraph 7). China is definitely a key opportunity that Nike would like to enter. Hellman states, "But China, with its huge population and emerging middle class, still represents and excellent long-range opportunity for the company" (Hellman Paragraph 7). Nike might not emerge in China just yet but, if it can, that would be a great boost to Nike profits. Also, Justin talks about how Brazil presents a great opportunity with its large population and passion for sports. Finally, there were two major threats stated and those were "heightened competition" and "product cost inflation" (Hellman Paragraphs 8 & 9).
In recent years, companies have increased the quality of their products and such. There have also been more companies that have been created and have given good competition to NIKE. The most notable company has been Under Armour that went public in 2005. The price of materials has also increased since the beginning of NIKE and seems that it will continue to increase. "Rising raw material costs are apt to be a long-term headwind, with the developing world continuing to use up more commodities. Labor inflation will likely be an issue too" (Hellman Paragraph 9). As the prices and costs to make the products of Nike, Inc., increases so will the price of the products Nike provides. Overall, Nike still seems to be a company that will be successful in the future. Most of the strengths and opportunities seem to outweigh the weaknesses and threats. The threats that Nike, Inc. has might damper the profits of the company a little but not anything too significant. Also, with the problems of inflation and increased competition, Nike is not alone in the fact that all companies have to deal with all of those factors also. Nike, Inc. will still be a competitive force and can still be a leader in the athletic industry. Company Operations (Catherine Aloise)
Because Nike is such a large and complex company, the operations that go with the day-to-day and long-term operations are extensive and multifaceted. The operations management strategy decisions that are generalized for every company can be applied to Nike just as well as any other company, but as stated above, each decision and step to the strategy contains many parts that correlate to the vastness of the worldwide company.
Competitively known for the array of sports equipment, the design of Nike products and services is crucial. Nike is known as a modern brand that appeals to the younger generation. A waltz through a busy night of exercise at Montclair State's very own recreation center will show any passer-by how truly popular and trendy Nike's products really are. Good looks are not Nike's only concerns, fortunately. Through considered design, Nike is reducing waste throughout the design and manufacture of products by using environmentally ideal materials and removing toxins. Nike encourages its designers to make smart, sustainable choices at the start of the creative process. Nike wants designers to choose to achieve design breakthroughs and reduce unwanted impacts through ways that are safe for the environment and safe for consumers. This concept goes hand-in-hand with managing the quality of goods and services ("Designing Products" 1).
Furthermore, Nike is responsible for maintaining products that are of good value and quality to consumers. The company cannot afford to lose business on malfunctioning shoes because of manufacturing problems and product defects. In the event of a customer purchasing a product defect, he or she is directed to the website where he or she is able to return the product and then choose from a list of options including the approval of a full refund, Nike credit, or a complimentary product of equal value. Nike cannot mess around with customer approval like this which is why quality is valued with utmost regard within the company. If Nike was to lose its consumer base, Nike's top competitors like Asics, Reebok, and Adidas would sweep the market.
Next, location and layout strategies are key in Nike's business strategy. These two business strategies have a lot to do with marketing. When speaking about layout, every shelf and hanger must be placed according to what appeases the customer's eye when he or she walks into a Nike store. The placement of the register and the spacing of the displays in the store must also be selected strategically. If a customer walks into a store and feels cramped and crowded by the tightness of space to move around the store, he or she will not linger for too long when grazing through the store. NIKE employees must also consider the seating and dressing rooms for customers to try on clothing within the store. A businessman stopping by the Nike store in a nearby mall will not be seen hopping up and down on trying to maneuver the latest Nike free run onto his aching foot after a long day of work. He will not be seen as a fool in the presence of other customers and Nike employees. This is why chairs must be placed near shoe displays and fitting rooms.
Similarly, as businessmen may pass a Nike store in the mall neighboring the office park, corporate Nike employees must think about the location of each store. It is not wise to place a Nike store in a lower-class town that has a low average disposable income. People that reside in towns of this nature will not be able to afford high-end Nike products and the store would flounder and eventually be closed down. It is wise, however, to build a store located in an urban city such as New York City where there are many middle and upper class consumers bustling around on a daily basis. The same concept is applied on a national level. Nike is wise to sell lots of products and have many locations in the United States and England because countries like these are known to spend money on products Nike sells. Meanwhile, Nike would do well to reconsider the thought of expanding to third-world countries in Africa because inhabitants of these countries can barely afford water, let alone high-end exercise equipment.
With all of the countries that are actually able to afford Nike's products, this leaves the company with more jobs to take care of, one being to keep track of the inventory. In early 2000, Nike had some major inventory management problems. The company lost around $100 million in sales due to these issues. Fortunately, following this failure, Nike developed an improved inventory management solution to solve their problems rapidly. In 2001, Nike implemented a modernized version of their inventory management software. Based on historical sales data of different products, and based on some market growth estimates, Nike would first prepare a demand forecast for different families of products. This demand forecast is then used to determine optimal inventory levels, reorder points, material lead times etc. And the entire manufacturing plan for months is determined using these numbers produced by the inventory management software ("Nike's Inventory Management Solution").
Computer systems that predict how to manage inventory must be maintained in a certain way so that problems and malfunctions do not arise. There are also computer systems used in human resources and scheduling. Error-prone human beings no longer make schedules. Fortunately, there are many options for companies large and small to use when seeking software to create schedules. It is simple and mistakes are few to none. Like everything else, maintenance is required. Alignment of Operations with the Strategy (Catherine Aloise)
As stated above, Nike has many ongoing operations within the company but only one outlook and aim when selling products. Nike is selling a lifestyle. With advertisements on television, consumers get an image of an athletic, motivated regime that will help each individual associated with Nike become a better person. This is a very important strategy because what Nike has a strategy to sell an intangible item: a lifestyle that makes people want to "just do it". This is the design of goods and services. Once this image of Nike is sold to consumers, the physical products will sell themselves.
In order for consumers to be on board and spend money on Nike products, the consumers must then fall in love with all the different avenues offered by Nike. This part of the operation can be seen in the layout strategy. If someone from the nearby country club is in a Nike store looking for golf clothing, he might come across a nice pair of biking shorts that would be great for the upcoming spring weather. Once the Nike biking section is in full view, the opportunities of purchases are endless. Summer is just around the corner so why not invest in a nice flattering pair of Nike swimming trunks as well? The five pounds gained from Easter dinner will just melt right off after all that biking and the trunks will fit like a glove. Once this innocent young man has left the store with his wallet considerably lighter, a small smile lingers on his face as he mutters the phrase "just do it" subconsciously under his breath as he walks to the car.
This strategy is more common than one may think. The layout strategy can be seen in the short story above simply by the way a Nike store is set up and what catches a customer's eye. The inventory management and design of goods and services go hand in hand with the expansion of athletic and sporting clothing offered by Nike and the innovation of currently existing products. Designers for Nike are always looking for new, innovative ideas to put on the market like the Nike+ fitness application available for smart phones. This application was once just a gleam in the eye of a Nike Designer before it went viral in the iTunes store. The application map individual runs, tracks progress, and get the motivation needed to keep going. The Nike+ Running app tracks distance, pace, time and calories burned with GPS, and gives audio feedback during a run. Users can automatically upload to nikeplus.com to see past runs, including routes, elevation and NikeFuel ("Join Me on Nike+"). Summary/Recommendations (Collaborative)
Nike, Inc. is definitely one of the most successful athletic companies in its market and industry today. The company continues to be the industry leader and does not seem to be slowing down. If there were to be any recommendations, it would have to be to keep doing what they are doing and not to lose sight of innovation. If Nike continues to be inventive and groundbreaking and continues to introduce new products on a consistent basis, they should be able to maintain success in the market. Nike, Inc. seems to have all the right tools to do well in today's economy.
Works Cited
"." . N.p., n.d. Web. 24 Apr. 2014. .
"Designing Products." NIKE, Inc. -. N.p., n.d. Web. . .
Hellman, Justin. "Research Hub." NIKE: A Short SWOT Analysis. N.p., 2014. Web. 21 Apr. 2014. "Nike's Inventory Management Solution." Ordoro Blog. N.p., n.d. Web. . . "Nike. Just Do It." Nike.com. N.p., n.d. Web. 24 Apr. 2014. . "Strategic Analysis of Nike, Inc." Strategic Analysis of Nike, Inc. N.p., n.d. Web. 24 Apr. 2014. .