Company Overview
Established in Yokohama, Kanagawa in 1933, Nissan Motors Co. Ltd currently manufactures vehicles in 20 countries and areas around the world, including Japan. Global unit sales in fiscal 2009 totalled 3.515 million vehicles. In addition to vehicles, Nissan also develops, manufactures and markets marine equipment. Nissan has a portfolio of two brands, NISSAN and INFINITI, worldwide. NISSAN vehicles are marketed in all major market worldwide. INFINITI was launched as a luxury car brand in North America in 1989. The INFINITI brand has since expanded to Middle East, Korea and Europe, and will continue to enter into new markets globally. Nissan builds high-quality cars that are safe and have the bold design and innovative technology to satisfy our customers' needs.
Don't waste time Get a verified expert to help you with Essay
Vision
Nissan: Enriching People's Lives
Mission statement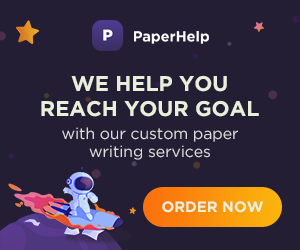 Nissan provides unique and innovative automotive products and services that deliver superior measurable values to all stakeholders* in alliance with Renault.
Long term goal

Nissan wants to continue its quest to optimize product development and deliver highly innovative technology. Today, in various countries and regions around the world, they enjoy a stellar reputation for creating truly innovative vehicles and service programs.
Short term goal
The world is changing, and Nissan is adapting with it. Their short term goals are to harness the power that's inside Nissan to prepare solutions that their customers will want and value, now and in the years to come. Solutions such as: electric and fuel cell vehicles that are attractive, fun-to-drive cars with the appealing benefit of zero emissions; global entry cars that make mobility more accessible and affordable for all; and Innovative technological advances that are good for the environment, enhance safety, improve dynamic performance or provide greater life-on-board satisfaction.
Organisational structure
Nissan places high value on transparency, both internally and externally, in its corporate management. They focus consistently on the implementation of efficient management for the purpose of achieving clear and quantifiable commitments. In line with this principle, and in accordance with Japan's Company Law and its related regulations, the Board of Directors has decided on the Internal Control Systems to pursue these goals and on its own basic policy. The board continually monitors the implementation status of these systems and the policy, making adjustments and improvements as necessary. One board member has also been assigned to oversee the Internal Control Systems as a whole.
Nissan has adopted a system under which the Board of Statutory Auditors oversees the Board of Directors. The Statutory Auditors attend board and other key meetings, and also carry out interviews with board members to audit their activities. The Statutory Auditors regularly receive reports on the results of inspections and plans for future audits from independent accounting auditors, as well as exchange information to confirm these reports. The Statutory Auditors also receive regular reports from the Japan Internal Audit Office, making use of this information for their own audits.
The organisational structure could also be explained with the help of the following diagram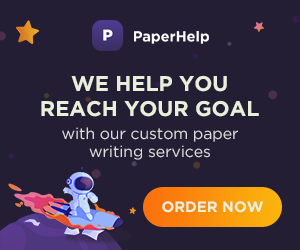 Here the Board of Directors overlooks the working of the CEO and President who is Carlos Ghosn. The CEO overlooks the working of the branch managers in various locations. Each branch manager handles a groups o VP marketing, VP production, VP finance, VP Public Relations, and VP Human Resource.
Organisational Behaviour
Nissan is deploying various activities under the banner of Blue Citizenship, which encapsulates their desire to preserve the blue Earth and to be a corporate citizen in harmonious coexistence with people and society. Those activities range from such global issues as the environment to contributing to communities, promoting diversity and making personal mobility available to as many people as possible. SUSTAINABILITY
Nissan Green Program
The history of Nissan taking environmental measures goes as far back as 1947. Since 1992, abiding to our environmental philosophy "Symbiosis of People, Vehicle, and Nature", we have as an enterprise, been accelerating the activities pertaining to the said philosophy. At present we are promoting our mid-term environmental plan "Nissan Green Program 2010", identifying the 3 crucial issues, and setting the ultimate goals of "reducing CO2 emissions", "cleaner (conservation of the atmosphere/water/earth) emissions", and "resource circulation (the promoting of the 3 Rs: reduce, reuse, recycle)". We are furthering our measures to achieve these goals.
The 4 optimums, Nissan's Powertrain Road Map
In order to steadily reduce CO2 emissions, Nissan sees the total contribution of providing truthfully effective technology at an affordable price to its clients, while at the same time swiftly propagating these technologies, as crucial. That said, we believe the "4 optimums" – "Investment in the optimum technology that fits the market needs, at the opportune moment, at the best value for the clients", as the basis of technology investment. Based on these 4 optimums, we will not only ultimately heighten the engine efficiency of petrol motor vehicles, but also proceed with the development and investment of electrical vehicles which are zero-emission vehicles. Measures for a zero-emission vehicle
For vehicle manufacturers, the best long-term policy that both creates demand and protects the environment, is to created a zero-emission vehicle that has no negative effects toward the environment. The Renault-Nissan Alliance sees the propagation and investment in electrical vehicles, which are zero-emission vehicles, as central to the corporate strategy, and committed to become a "leader through electrical vehicles". The electrical vehicles that are being developed in Nissan will be introduced in the United States, Europe as well as in Japan in FY2010. By FY2012, there are plans to globally merchandise them. Lithium-ion Batteries
Nissan had, at an early stage, taken interest in the development of motors, batteries, and inverters which are key technologies for electrical vehicles. Aiming to achieve the goals set forth in the "Nissan Green Program 2010", we are striving to strengthen the developmental measures we have been taking up to this point. Additionally, we are working to develop technology for further practicability, and taking efforts in reducing their costs. In 2007, we established the Automotive Energy Supply Corporation (AESC) that deals with the production and sales of "compact lithium-ion batteries". The batteries that are to be developed will be used within electrical vehicles, as well as hybrid vehicles and fuel cell vehicles.
Quality
At Nissan, we believe that the quality of our products allows us to build a relationship of mutual trust with our customers and is the foundation for continual growth. Product quality is far more than just the performance of Nissan vehicles. It means everything related to our car that brings satisfaction to our customers, from the moment of seeing and touching a Nissan car in the showroom to the support given by the sales staff and the post-purchase driving experience. Nissan quality also extends to after-sales inspections and repairs. We will continue to evaluate and improve all areas of our operations in order to provide the products and services that will constantly give satisfaction to our customers.
Safety Shield
Nissan aims to halve the number of fatal and serious injuries from accidents involving Nissan vehicles in Japan by 2015 compared with 1995. Based on analysis of real-world accidents, Nissan has been working progressively to design and engineer safer vehicles. Safety shield is an approach to provide continuous support against dangerous situations, by activating various barriers according to the circumstances, from normal driving to post-accident. We are advancing development based on even more sophisticated and proactive safety policy.
PARTNERSHIP
Yokohama mobility "Project ZERO"
In March 2009, the Renault-Nissan Alliance and Yokohama City saw an agreement over the 5-year -plan, the `Yokohama Mobility "Project Zero"', which aims to realize the "environment model city" that is promoted by Yokohama City. In order to reduce CO2 emissions, this partnership will see cooperation in disseminating eco-drive, in addition to testing guidance routes that will contribute to reducing traffic, as well as propagating electrical cars. Additionally, Nissan is in works with Tokyo University in developing a joint industry-university research concerning vehicle transport that aims for the symbiosis of urban space and nature. In terms of the evaluation and the release of information concerning this time's planned items, we are, in cooperation with Tokyo University, also furthering them. Yokohama City is planned to be one of the first markets where Nissan's electrical vehicles will be supplied, similarly to the various regions throughout the world that have similar partnership agreements with the Renault-Nissan Alliance. Partnership regarding zero-emission mobility
From January 2008, aiming for the realistic propagation of electrical vehicles, the Renault-Nissan Alliance concluded on the 40 cases (as of December 2009) of "Partnership regarding zero-emission mobility" along with governmental sectors, municipal sectors and other sectors. With this, we are working to prepare the social infrastructure such as by installing chargers, as well as taking into consideration benefit measures in times of purchasing the zero-emission vehicles. Through the cooperation with our partners throughout the world, we are contributing to a vehicle society that is both people-friendly and considerate of the environment. Sky Project
In Sky Project, which has been implemented since October 2006 in partnership with non-automobile industries and in cooperation with government agencies, Nissan, with the participation of customers, has been working to reduce the number of traffic accidents and alleviate traffic congestion by using intelligent transportation system (ITS). While providing information to cut the number of encounter head accidents and reduce driving speed in school zones and other areas, we investigate the potentiality for the alleviation of traffic congestion, realized through daily use of ITS, to improve effectiveness of energy use and reduce CO2 emissions. In Beijing, China, we have been implementing Star Wings, a project to develop new transportation information system, in cooperation with Beijing Traffic Information Center (BTIC), in order to alleviate traffic congestion and improve traffic conditions in Beijing and China.
Wind power
Beginning in 2007, Nissan became an active "Y-green partner" when it harnessed wind-power for use in its facilities in Japan. The company, through its Yokohma plant facility and the new Global Headquarters, seeks to utilize "green energy in its facilities and implement local green energy for local consumption. Since November 2005, Nissan Motor Manufacturing Ltd. (UK) has been using a wind-power facility at its Sunderland plant. Addressing the key issues of Nissan Green Program 2010, the company is reducing C02 emissions by utilizing wind derived power in its facilities worldwide.
ACCESSIBILITY
BUI-2 (Best usability interior-2)
BUI-2 (Best Usability Interior-2) is a concept car, whose interior has been created with a focus to "design the way people feel" so that all the elements can smoothly appeal to people as they engage in cars. For Nissan, three types of design – interface design, colour and material design, and sensitivity quality design – are broadly defined as interaction design. Through various research activities, we are making efforts to realize even more convenient and attractive interior designs. Lifecare vehicles (LVs)
Nissan lifecare vehicles (LVs) help bring mobility to the elderly or those with physical disabilities. We regard LVs as an essential part of our line-up of cars rather than specialty vehicles, and we are enhancing the products and services available to them. As of the end of January 2009, in Japan there were 401 certified dealerships with LVs on display and advisory staff with expert knowledge of the vehicles, and a total of 5,520 LV advisors. There are dealerships in every prefecture of the country meeting the needs of customers and offering the chance to test-drive these vehicles. Since 2003, we have also been carrying out an annual campaign of LV trial rides for people who have only limited opportunities to get out and about, so that they too can experience the joy of mobility.
COMMUNITY
Corporate citizenship activities distinctive of Nissan
Nissan endeavours to fulfil its role as a corporate citizen toward the realization of a sustainable society, while providing attractive products and services globally, under the vision of "enriching people's lives." We are thus advancing corporate citizenship activities in fields centered on three priority areas – support for education, environmentally friendliness, and humanitarian assistance – in order to contribute to the sustainability of society. We share our vision globally with Nissan employees around the world and strive to strengthen our relations with local communities by conducting activities responsive to the circumstances and needs of each country and region. Corporate citizenship in education field (Japan)
Nissan's corporate citizenship initiatives have been always focusing on "Cultivating Future Generation". In education field, we have many programs such as "Nissan Children's Storybook and Picture Book Grand Prix" with its long history, and "Nissan Joyful Picture Book and Storybook Exhibition", and in addition, we started the new programs such as "Nissan Monozukuri Caravan" and "Nissan Design Waku-Waku Studio", which utilize Nissan's strength for those original programs.
Organisational culture
The diversity of Nissan's employees is the driving force enabling them to meet the varied needs of their customers and to maintain sustainable growth. The employees create greater value by sharing their knowledge, based on their individual experiences and different ways of thinking, in response to the various challenges they all face. For these reasons, Nissan have made diversity a corporate strategy and strive to create an environment where all their employees—who numbered 169,298 at Nissan and its affiliates as of March 2010—can extend their individual talents to the fullest.
SUPPORTING CAREER DESIGN
Continually Improving Human-Resource Systems
A company's employees are its most important resource. So that both Nissan and its employees can reach their full potential, they constantly work to improve our human-resource systems. The evaluation-based remuneration system used to accurately gauge employee contributions is structured in a way that motivates them to set and achieve high goals. An employee's salary is determined through a combination of performance evaluations, which measure how well the employee achieved certain goals (commitments), and competency evaluations, which measure such intangible variables as technical skill, knowledge and attitude.
Support for Self-Designed Careers
Nissan believes that employees should "design their own careers" and actively assists their efforts to do so. Employees in Japan meet with their supervisors twice a year to discuss their performance and competency evaluations, as well as to express their ideas on how to proceed in their career path. Employees in Japan also have the chance to take on the challenge of a new position through the Shift Career System (SCS) and the Open Entry System (OES). The SCS enables employees to apply for positions in other departments and work areas that interest them regardless of whether there is a position immediately available. The OES allows them to apply for all openly advertised positions. Around 250 employees applied for approximately 100 open posts during fiscal 2009, and roughly 80 of them were successful in getting the positions they applied for.
Fostering Specialized Skills
Helping employees develop specialized skills over the medium to long term is vital for a company to achieve sustainable growth. They introduced the Nissan Expert Leader System as a means of strengthening and fostering further development of specialized skills in a wide range of technical and nontechnical areas like purchasing and accounting. In fiscal 2009, the system's fourth year, they focused on 91 fields of specialization, designating 42 employees as Expert Leaders and 2 management-level employees as Nissan Fellows. The Expert Leaders and Fellows make use of their specialized knowledge to contribute to Nissan's business endeavours overall. In addition to sharing their knowledge with others via our corporate intranet and other communication tools, they contribute to the fostering of the next generation of experts by passing on their specialized skills in seminars and training courses.
CREATING A CULTURE FOR LEARNING
A Variety of Learning Opportunities
As an organization that continues to grow through constant learning, Nissan supports employees' personal growth with a proactive, systematic approach to human-resource development. The act of learning is one in which people stretch themselves to develop skills that create value. They believe that a corporate culture of learning cannot exist without the motivation to take part in this value creation. The Learning Navigation system on their intranet is one means of providing employees with opportunities for learning. This system lets employees search for information whenever they wish to develop specialized skills, receive training in management techniques, participate in e-learning programs or take distance-learning courses. The site is updated regularly to provide information our employees need to increase their skills and build their careers, meeting their growing thirst for knowledge.
Management Institute
The Nissan Learning Center Management Institute in Hakone, Kanagawa Prefecture, was established with the aim of cultivating human resources with the specialized skills and leadership qualities needed for future development. The institute contributes to the ongoing creation of Nissan value through a number of programs, including human-resource development seminars, which provide leadership training to pass on the company's accumulated experience and knowledge to the next generation; cultural diversity workshops; and our Consortium Program, in which they invite other global companies to take part in cross-industry exchange. Moreover, the leaders of our business activities around the world who have taken part in such programs as our Nissan Way Workshops are now active in educating fellow employees in the Nissan Way—the crystallization of experience and knowledge gained through our company's revival—demonstrating our commitment to promoting a corporate culture of learning.
Global Training Centers
With the globalization of production systems, manufacturers must ensure that all of their manufacturing sites maintain consistent standards of quality. Nissan established Global Training Centers (GTCs) at its Oppama and Yokohama Plants in Kanagawa Prefecture, Japan, and at its Sunderland Plant in the United Kingdom to educate trainers who share their knowledge at Nissan plants around the world. Trainees selected from among all employees at Nissan's production facilities worldwide are brought to the GTCs to take part in the company's Master Trainer Program. Upon finishing the program they are certified as Master Trainers and charged with instructing other employees at Regional Training Centers using a globally standardized curriculum and materials. As of the end of March 2010, 466 Master Trainers were hard at work passing on their technical skills to local employees at Nissan plants worldwide. Nissan's accumulated know-how has been put into audio-visual form as an educational tool, available in five different languages, for global-standards training at GTCs. They also conduct "Nissan DNA" training seminars for all management-level employees at our production sites, working to strengthen skills that contribute to improved quality and lower costs and to foster the human resources that can carry out more efficient management of production operations.
INTERNAL COMMUNICATION
Employee Surveys
Nissan carries out surveys to get employee input and suggestions for improvements, using the results to help improve the company's management quality and employee motivation. From the results of these surveys, they identify the strengths of the company as a whole and those of individual divisions, as well as areas for improvement. They then work to make improvements that will lead to the creation of a better work environment for our employees and to continued growth for the company. The results of these efforts are analyzed for the company as a whole and for each region and department. Based on these analyses, each level of management formulates and carries out action plans tailored to specific needs.
Enhancing Communication Tools
Nissan introduced a corporate intranet system called WIN (Workforce Integration @ Nissan) in 2005 as a tool to promote communication and information sharing. Since then they have continued to update the system with new technologies while encouraging employees to make active use of this tool for internal communication and collaborative activities. They have expanded the WIN network beyond Japan, North America and Europe to include other markets and our major business partners. They also use internal newsletters and in-house video broadcasts to provide a variety of information to be shared by all employees at Nissan production sites around the world with no difference in time.
Employee-Executive Exchange
Nissan holds opinion-exchange meetings involving executives and employees as a means of building trust through clear communication between these two groups, as well as among employees themselves. These meetings, held at Nissan's corporate headquarters in Japan as well as the company's business offices in China, North America and other parts of the world, give executives a venue for informing employees of the current situation of the company and delivering management messages. They also provide employees with opportunities to ask questions and voice their concerns in a direct and open manner. They plan to continue these meetings as an important channel for
active communication.
Ethical Issues
Global Educational Activities to Promote Compliance
As a means of fostering compliance awareness throughout the company, Nissan has established groups and placed officers in charge of promoting compliance policy in each region where it operates. We place special emphasis on education to ensure that all employees have a correct understanding of the Code of Conduct and, as a result, make fair, transparent judgments in the course of their duties.
To ensure full understanding of the code in Japan, all employees, including executives, take an elearning or video training course based on the Japanese version of the Nissan Code of Conduct—"Our Promises," instituted in April 2004—after which they sign an agreement to abide by it. The revised parts of the code in fiscal 2010 were in response to legal amendments and retained all employees since fiscal 2010 to further strengthen the spirit of compliance within the company.
Education programs to promote compliance are held regularly for all employees in North America, and a set of universal guidelines has been drawn up for each country in Europe. Compliance-related training is also being carried out in the General Overseas Markets based on guidelines that take into account conditions in each of those countries. Moreover, all group-affiliated companies have introduced their own codes based on the Nissan Code of Conduct.
Additionally, they have created sets of internal regulations covering the global prevention of insider trading and the management of personal information. Nissan seeks to heighten awareness of compliance companywide through such measures as well as various education and training programs.
Our Stance against Discrimination and Harassment
Item 6 of Nissan's Global Code of Conduct, "Value Diversity and Provide Equal Opportunity," is our requirement to accept value and respect the diversity to be found among our employees, business partners, customers and communities where we do business, and to reject discrimination and harassment in all their forms, no matter how minor they may be. Nissan executives and employees must respect the human rights of others, and may not discriminate against nor harass others based on race, nationality, gender, religion, physical capability, age, and place of origin or other reason; nor may they allow such a situation to go unchecked if discovered. We also work to ensure that all employees, both male and female, can work in an environment free from sexual and other forms of harassment.
PEST analysis
PEST analysis is a useful strategic tool for understanding market growth or decline, business position, potential and direction for operations. The use of PEST analysis can be seen effective for business and strategic planning, marketing planning, business and product development and research reports. PEST also ensures that company's performance is aligned positively with the powerful forces of change that are affecting business environment. PEST is useful when a company decides to enter its business operation into new markets and new countries. The use of PEST, in this case helps to break free of unconscious assumptions, and help to effectively adapt to the realities of the new environment. Looking at the current condition of Japan, it is difficult to mention anything about its political, economical, technological or sociocultural since there is no stability in the country at the moment, due to the natural disaster crises they are facing.
SWOT Analysis
Strength:
1) Global Brand: According to business Week Global Brand Scorecard Nissan is the fastest growing automotive brand. Nissan's brand equity was valued at $3,108 million in 2006. Some of the company's passenger car models include Maxima, Sentra, Altima, Versa, Z Roadstar and Z Coupe. Some of its truck models are Quest, Armada, Pathfinder, Murand and Xterra. Brand strength provides competitive advantage that can offset the increasing competition.
Over the last five years company has establish the global brand by focusing on the brand pyramid and dynamics that caters the silky design, the vibrant experience, the interplay between serenity and driving pleasure has reached a high level of alignment and consistency. That makes it easier to communicate about the brand and specific features of its model.
2) Renault-Nissan Alliance: The alliance has provided advantages to both companies. They can move into new markets faster and with lower costs because they don't have to build new plants. (Renault builds cars in Nissan's Mexico plants and Nissan uses Renault's Brazil plant and distribution networks) The companies are collaborating on building common platforms, components and engines, and each company leads engine design in their area of expertise–Renault in diesel and Nissan in gasoline. And they have increased purchasing power because they buy components for six million cars not three as will be in the case of Nissan alone. The alliance has so far boosted the profitability, market capitalization and sales in 192 countries for both partners. CEO and president of Renault to his titles in 2005, says he'll rely on the strengths of two distinct work forces: French innovation in concept stages and Japanese dedication to process in manufacturing. 3) Most fuel efficient car: Nissan is known to make the most fuel efficient cars over the years and this has become one of its major strengths in the competitive market. Due to its fuel efficient car, the demand for them has also increased over the past few years.
Weakness:
1) Product Innovation time lag: Nissan launched two new or redesigned vehicles, in comparison to 14 in the three previous years. Nissan has misjudged its model strategy in the United States over the past few years. Like the other Japanese automakers, the company was a relative late-comer to the country's high-profit margin and high-volume pick-up markets. Nissan's late entry meant that it has suffered from the decline in the sector as a result of rising fuel prices in Japan, While Toyota and Nissan have been well placed to benefit from a shift in emphasis in Japan market towards compact sales as a result of the Scion and Civic models respectively, Nissan at the moment has no competitive offering in this segment. However, there are a number of new models that should reinvigorate the company's fortunes in the United States, including the Sentra and Altima mid-size sedans, as well as its luxury-brand Infiniti G35 sedan. The company also desperately needs new offering in key segments in the European market. The Almera C-segment hatchback and Primera D-segment sedan are hopelessly outmoded and largely ignored by European buyers, although the new Note small multi-purpose vehicle (MPV) should provide Nissan with a sales success in Europe.
2) Lack of Diesel Technology: In the Japanese market, diesel accounts for only 0.4% of vehicles sold (Rowley, 2006). In contrast, diesel is very popular and its share in overall sales has been increasing. In the year ending 1st January 2006 the number of diesel cars sold increased by 7.5%. Some analysts believe that the diesel market will account for more than 80% of total vehicle sales in Europe by the end of 2008. Diesel technology has been improving significantly over the past decade reducing emissions, fuel consumption and cost. As Nissan's home country has a low demand for diesel engines, Nissan lacks the technology and experience to produce diesel engines of comparative quality.
Opportunity:
1) Asia market: Lower penetration coupled with strong rise in income levels, led to continuous jumps in car sales in markets like china and India. In fact china, followed by India is estimated to be major growth driver in the next decade. Hence it is necessary for global player to be present in these countries. Therefore all global players either have products for these markets or planning to develop products to enter into these markets. In India in year 2004-05 domestic sales of car and utility vehicles has crossed the 1 million mark.
2) Relocate its manufacturing unit to reduce cost: The Japanese car maker has stepped up their policy of producing where demand exists. Car making is an industry situated at a forefront of globalization and major player is accelerating their cross border activities. Manufacturing units in America and Europe have huge capacities in line with their vast domestic automobile output. While this offered them the benefits of scale, the continuous sluggish growth in their local market and their inflationary increase in production cost, especially wage cost. Adoption of cost reduction measure became imperative for players to survive. China, India and Thailand have been regarded as the Low Cost Production bases with their unique offering to the outsourcers. Low cost country will provide them the global clientele and technology and also have synergetic operation. Area of opportunity for India lies in the products which have high level of design and engineering requirements, low level of automation and significant assembly requirement.
3) Renault-Nissan Purchasing Organization (RNPO): The RNPO, which was established in 2001 in the early stages of the alliance, was one of the key ways in which Renault-Nissan would combine their resources to create a more efficient organization. Currently Nissan and Renault share 60% of the same part and raw material suppliers. This has led Nissan to achieve greater purchasing power and has served to reduce costs and reduce the bargaining power of suppliers. There still remains significant opportunity through the RNPO to decrease costs and provide increased competitive advantage.
Threats:
1) Cross-Cultural Disharmony: As Nissan and Renault become further integrated with one another, the risk of cross-cultural disharmony increases. If disharmony occurs then, as occurred at DaimlerChrysler, overall company performance may be reduced and the current strengths that the Alliance provides may become instabilities. Nissan is currently working to reduce the likelihood through its 'Business Way' program but corporate and national culture takes a long time to change.
2) Rising Commodity Prices: Due to the economic expansion of China, changes in commodity prices could affect the costs incurred by Nissan. Over the past 12 months, the price of steel used in car production has risen by nearly 30% (London Metal Exchange, 2006). Nissan has taken steps to reduce the effect of rising steel prices; in 2000, Nissan began using hot dip zinc coated steel and converted to less expensive steel in 2002, which saved about $16 million per year (Nissan Motor Co., 2004). This however, has done little to reduce the upward pressure on vehicle costs and prices. As this increase in cost has been passed on to the consumer, demand for new vehicles has reduced. This threatens Nissan's viability in the region.
3) Market saturation: With overall industry sales number stagnant, if not declining in key economies term, the overall automobile industry has been significantly impacted. Due to overall market saturation, the individual company new product development strategy towards market expansion is changing from iterative year on year model changes to drastic innovation. The emergence of SUV market few years back is an evidence of how product and market innovation has changed the very composition of US auto market.
Marketing Strategies
TARGET MARKET
Nissan's target market will be the low-level income group and middle class. Whereas Infiniti's target market is people looking for luxury, great driving experience with unparallel appeal. With constant awareness and education about Nissan affordability and safety features, different type of group could be acquired resulting in increase of brand loyal consumers. People are more aware and therefore, they are constantly more particular when deciding which car to purchase. With strategic advertisement, consumers can be attracted with its latest features and a new image Nissan will provide to owners.
NISSAN TARGET MARKET: GEOGRAPHIC SEGMENT
The major concern of Nissan is to capture all the district headquarters of the country resulting in its coverage of almost all over the country.
NISSAN TARGET MARKET: PSYCHOGRAPHICS
With new image Nissan will provide to its buyers, owners will feel more confident and proud considering that Nissan is an international organization with strong background resulting driving Nissan a status symbol. Also safety and comfort are big factors of considerations in a consumers mind so Nissan by focusing on these factors will attract safety and comfort conscious people. Seeing its potential, consumers will most likely shift to Nissan.
NISSAN TARGET MARKET: DEMOGRAPHICS
Primary Target market belongs to middle class, upper middle class and low earning income people in society, falling in income bracket of below $ 2500. Also the target will be people from 25 – 60year old who are major automobile buyers.
DISTRIBUTION STRATEGIES
Basically there are two types of distribution channels available: Direct distribution and In-direct distribution
PROMOTION STRATEGIES
Promotion is one of the most important factors of marketing; it is done to affect the consumer behaviour in order to achieve sales and increase product image. In promotion the major task is to make consumers aware of the product and to attract consumer towards the product by highlighting the advantages of the product. Also it keeps consumers aware and well informed about product's features and improvements.
ENVIRONMENT RESEARCH
An extensive market research will be conducted to have better idea about consumers' perception about Nissan and its competitors. For this purpose Nissan will acquire services of marketing and research agencies to better analyze market environment. This will enable Nissan to learn about the consumers' behaviour, how they perceive us and compare with the competitor. The media of the advertising a product is always chosen after the market environment research to get knowledge that if the target audience is interested in that mode of advertisement or not. ADVERTISING
To advertise the product better and create awareness about product; Nissan will use different advertisement methods to approach the consumers. The diversity of advertisement channels will help in reaching the masses of different mindsets. Following Advertisement methods will be used:
• Nisan will use print and electronic media to introduce the product to
consumers. • Special events will be sponsored by Nissan.
• Use of Billboards, flex signs etc for massive introduction of car's launch.
• Special road shows and displays will be set at dealers outlets. • Prize contest will be conducted to attract people towards the car.
Financial Review
Net sales
For fiscal year 2009, consolidated net revenues decreased 10.9%, to ¥7.517 trillion, which reflected the strong yen offsetting the increase in sales volume. Operating profit
Consolidated operating profit totalled ¥311.6 billion, compared to a negative ¥137.9 billion in fiscal year 2008. Net income
Net non-operating expenses increased ¥69.1 billion to ¥103.9 billion from ¥34.8 billion in fiscal 2008. Net income reached ¥42.4 billion, an increase of ¥276.1 billion from fiscal year 2008.
Major competitors
In Asia the 3 big of the automobile industry is Nissan, Toyota and Honda. But Nissan Motors major competitor is Toyota Motor Corporation. Toyota, much larger than Nissan and possessing deeper financial pockets, was better positioned to sustain the losses incurred from the global economic downturn. Consequently, Nissan entered its ninth decade of operation facing formidable obstacles. The first financial decline came in 1991, when the company's consolidated operating profit plummeted 64.3 percent to ¥125 billion (US$886 million). Six months later, Nissan registered its first pretax loss since becoming a publicly traded company in 1951–¥14.2 billion during the first half of 1992. The losses mounted in the next two years, growing to ¥108.1 billion in 1993 and ¥202.4 billion by 1994, or nearly US$2 billion. To arrest the precipitous drop in company profits, Nissan's management introduced various cost-cutting measures–such as reducing its materials and manufacturing costs–which saved the company roughly US$1.5 billion in 1993, with an additional US$1.2 billion savings realized in 1994.
Nissan also became the first Japanese company to close a plant in Japan since World War II and cut nearly 12,000 workers in Japan, Spain, and the United States from its payroll. Nissan also was staggering under a debt load that reached as high as US$32 billion and threatened to bankrupt the company. Only intervention from Nissan's lead lender, Industrial Bank of Japan, kept the company afloat. There were some positive signs in the early 1990s to inspire hope for the future. Nissan's 1993 sales increased nearly 20 percent, vaulting the car maker past Honda Motor Co., Ltd. to reclaim the number two ranking in import sales to the all-important U.S. market. Much of this gain was attributable to robust sales of the Nissan Altima, a replacement for its Stanza model, which was introduced in 1992 and marketed in the United States as a small luxury sedan priced under $13,000.
To the joy of Nissan's management, however, the Altima typically was purchased with various options added on, giving the company an additional $2,000 to $3,000 per car. Nissan also was encouraged by strong sales of its Quest minivan, which was introduced in the United States in 1992 and had been developed jointly with Ford Motor, which marketed its own version, the Ford Windstar. Nissan's losses continued through the fiscal year ending in March 1996, cumulating to US$3.2 billion over a four-year span. The company's return to profitability in fiscal 1997 came about in part because of the cost-cutting program and in part from the yen's dramatic depreciation against the dollar. Despite the return to the black, Nissan remained a troubled company. From its 1972 peak of 34 percent, the company's share of the Japanese auto market had fallen to 20 percent by early 1997. Competition from the more financially stable Toyota and Honda played a factor in this decline, but Nissan also hurt itself by failing to keep pace with changing consumer tastes both in Japan and in overseas markets.
For example, Nissan was behind its rivals in adding minivans and sport utility vehicles to its product line-up, having for years dismissed these sectors as passing fads. Meanwhile, minivans, sport utility vehicles, and station wagons accounted for half of all passenger car sales in Japan by early 1997, up from just more than ten percent in 1990. In the U.S. market, the Altima lost ground to two midsized rivals, the Honda Accord and the Toyota Camry, because Nissan's model was smaller and thus less desirable. In the luxury car sector, Toyota's Lexus line became the hot brand in the United States, triumphing over the Infiniti. Because of these and other factors, Nissan returned to the red for fiscal years 1998 and 1999. Although the losses were not as large as earlier in the decade, the company's continued sky-high debt load–which stood at US$19.7 billion in late 1998–did not bode well for Nissan's future.
Business Strategies, Keeping Competitive Edge
1) Product Strategy
To secure our profitability and sustainable growth based on our future product line up plan, in our product strategy developing process, we are monitoring the impacts of some different types of risk scenarios such as global market changes and demand deteriorations to our future profitability (COP) based on our plan.
1. Drastic decline of total global demand, past examples as reference case.
2. A demand shift between vehicle segments drastically faster than our assumptions in our mid-term planning.
3. A demand shift from the matured markets to the emerging markets drastically faster than our assumptions in our mid-term planning.
We periodically monitor the impact of these scenarios to secure our future profitability and sustainable growth, and also update our future line-up plans periodically based on the results. To improve the robustness of our product line up against these risks, we take following countermeasures as our main direction when planning our product strategy. Expand availability of individual products across markets to mitigate the risk of single market demand fluctuations. Increase volume and efficiency per product through a consolidation and rationalization of the portfolio to lower the breakeven point and thereby reduce the profit risk of global Total Industry Volume declines. Prepare a more balanced product portfolio meeting needs in a broader range of markets and segments reducing reliance on specific large markets.
2) Quality of Products & Services
Nissan is working on the corporate task named "Quality Leadership" which aims for achieving top level quality by FY2012. In this project, actions are carried out with numerical targets for following 4 areas. 1. Perceived quality & attractiveness: Customers' impression on vehicle's quality when customer looks it at a dealer's show room 2. Product quality: Quality of product itself based on the experiences as an owner of the vehicle 3. Sales & service quality: Quality related to behaviour or attitude of sales staff or quality of service when inspection and maintenance 4. Quality of management: internal management quality to improve employees' motivation which supports above 3 qualities
For example, target of "Product quality" is to become top level at Most Influential Indicator (MII) of each region. In order to achieve the target, it is broken down to internal indicators by model which correlate with MII. Progress of all quality improvement activities are monitored with those internal indicators. All the actions are taken based on rotating PDCA cycle, such as, the progress of activities are monthly reviewed by "Quality Committee" chaired by EVP and necessary actions are decided.
Total picture of "Quality Leadership" on global base is monitored and discussed at the Global Quality Meeting chaired by COO annually. 2 years passed since this project started and it is going well. We are confident that we can achieve the target by FY2012.
With respect to new model project, in order to achieve the quality target of each project, milestone meetings set at each key process of design, preparation for production and production, confirm key check points, such as achievement of quality targets, adoption of measures to prevent recurrence of past problem, adoption of measures for potential risks related to new technology / new mechanism / design change.
Commercial production can be started after confirmation at "SOP (Start of Production) Judgment Meeting", which confirms all issues are solved and quality target can be achieved. Final decision that the model can be sold is made at "Delivery Judgment Meeting", after confirmation of quality of commercial production and preparedness for service / maintenance.
As described above, Nissan is implementing thorough quality check before new model launch. Nissan is progressing quality improvement activities also after launch by gathering quality information from markets and prompt deployment of countermeasures. In case of occurrence of safety or compliance issues, necessary actions such as recall are implemented with close cooperation with market side team based on the decision by independent process from management. Occurred incidents are deeply investigated, analyzed and feed backed to models on the way of production or development for prevention of recurrence
In addition to above described activities, such as quality assurance at new model project and quality improvement activities on daily basis, the "Quality Risk Management" framework has been newly developed from FY2009. This is the high level system to ensure successful quality management for on-going and future projects. This includes assessment of quality related risks, evaluation of risk level, assignment of responsible person based on the level and to clarify organization for follow up. These processes are implemented at "Quality Risk Management Committee" chaired by EVP twice a year.
3) Compliance and Reputation
As described above, Nissan produced the Nissan Global Code of Conduct for all employees of the Nissan group worldwide. To ensure thorough understanding of the code, training and education program such as e-learning is improved and compliant situation is monitored by Global Compliance Committee. Nissan has also adopted the internal whistle blowing system (Easy Voice System). This allows any employees to submit opinions, questions, requests or suspected compliance issue directly to Nissan's management. Additionally, Nissan created sets of internal regulations covering the Global Prevention of Insider Trading and the management of personal information. Nissan keeps effort to prevent reputation risk to the company by continuous implementation of such measures as various education and training programs.
Conclusion
As the automobile industry is booming, It is necessary to keep up with the competition. The only way to compete with the competitors is to come out with innovative technology, fuel efficient cars, and luxury looking yet affordable cars. Nissan has not only concentrated on making cars but also provided their support to various stakeholders. Its working has benefited the environment by taking many environmental initiatives such as starting the Nissan Green Program 2010. The company also has worked towards effectively and efficiently developing their employees in terms of specialisation, or giving them a work-life balance. In line with its vision of Enriching People's Lives, Nissan's desire is to provide attractive products and services to customers worldwide while at the same time fulfilling its responsibility as a corporate citizen to help realize a sustainable society.