"No One's a Mystery" is mainly about innocence and how coming-of-age plays an important role in a relationship. Tallent plays out a contrast between hopeful expectations and disappointing reality through the character of a naive, innocent girl involved with an older, experienced man. The girl appears to be very comfortable with Jack, even though he pushes her into hiding below the dashboard, and despite her spirited singing along with Rosanne Cash on the tape deck, her casual drinking of tequila, and her acceptance of the gift.
Don't waste time Get a verified expert to help you with Essay
The curiosity builds when he gives her a five-year diary for her eighteenth birthday, almost foreshadowing a future together. The girl had experienced many changes in consequence of being with Jack. Her loss of innocence is further emphasized as she offers the following insights regarding their future together: "Jack should be home any minute now, but I don't know if I can wait until after the trout a la Navarra to make love to him. "In Tallent's "No One's a Mystery", the story shows having faith in someone is difficult to do especially when you're in a relationship with a person.
In Jack and the girl's case, the naive girl questions her future with Jack when he treats her like a child and mocks her when she speaks. Jack chooses to mock her realism by challenging her playfully. Although she still has a serious love for Jack, she is now jaded and aware of what difficulties lay ahead. Another example would be when she is interrupted by a skeptical comment from the older man she continues, "Little Jack is hungry for his supper." Jack laughs as she draws to a close, "My nipples are a little sore from nursing Eliza Rosamund."
Stirring traces of sight, smell, sound, and touch, all feed into her introspective outlook, but strangely. The story, "No One's a Mystery" by Elizabeth Tallent explores the relationship of two characters, whom are both rather disputable. The young girl in the story remains unnamed and could be considered naïve and dim-witted while the guy, Jack, is a chauvinist pig. He uses his 18 year-old admirer as an excuse to make himself think he is still young. It is a way to keep him in the frame of mind that he doesn't need a wife, he can do what he wants and get what he wants without her. Jack doesn't seem to want a predictable life. His comments to his admirer show that he isn't ready to settle down with his wife. For the most part his comments are short and indirect, "It's her,' he said. 'She keeps her lights on in the daytime. I cant think of a single habit in a woman that irritates me more than that."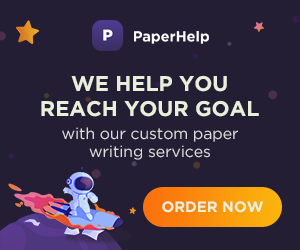 This quote is showing Jack belittling his wife. It's something that would be said in a high school relationship. He also puts her down once again by saying, "She thinks it's safer. Why does she need to be safer? She's driving exactly fifty-five miles an hour. She believes in those signs: 'Speed Monitored by Aircraft.' It doesn't matter that you can look up and see the sky is empty" It's like he is saying these comments to win his admirers affection. However when Jack saw his wife coming in the distance his actions showed little respect for his young admirer. Jack is a selfish person who only cares about himself. Usually cheaters do not look out for others but themselves but he demonstrates it in several ways.
The girl notes "He pushed me down onto the dirty floor of the pickup and kept one hand on my head while I inhaled the musk of his cigarettes in the dashboard ashtray". This is horrible to have to go through but the girl has fallen in love with him to the point where she doesn't think anything is wrong with the situation. "When he saw that I was going to stay still he took his hand from my head and ran it through his own dark hair". Jack has to be really inconsiderate to put someone through that. He cares for her about as much as he does with all his pop-tops that are on his truck floor. Later on in their trip Jack tells his admirer what he thinks she will be writing in her diary.

"I wonder what I ever really saw in Jack. I wonder why I spent so many days just riding around in his pickup. It's true he taught me something about sex". This comment here shows a little about how Jack sees their situation. He knows its not going to last forever and it will come to and end with in a year. You can tell the two have a very comfortable sexual relationship by the "taught me something about sex" line in his speech. They are both so comfortable around it that he feels free to joke about it around her. Jack's situation is not one that's seen as mature or respectful among most people. He uses his lover for sex and keeps his wife in the dark of the whole situation. It is selfish and wrong for Jack to be acting like this. Jack does what he wants all day and has no respect for either of the two women involved in this affair, therefore showing a childish attitude.