​Norton Lilly is an international shipping agency. They have 37 regional offices, which provided service to ships in 70 ports located in North America, Caribbean, Pacific, and the Middle East. Their services consist of booking freight for export, clearing inbound cargo with U.S. customs, fueling vessels, restocking vessels with supplies and provisions, and arranging cargo-handling services. The company started way back in 1841, 150 years ago to this case's time period, starting with John Norton. In 1907, the company expanded to include the Lilly family. In 1925, the company expanded to become international, with the opening of a Norton Lilly office in Panama. In 2010, Norton Lilly is the market share leader.
Don't waste time Get a verified expert to help you with Essay
1. ​Norton Lilly has been successful as a company for their entire 150 years of existence. This is an achievement by itself. Most companies are not continually successful for more than a decade, with economies, struggle to compete, technology advancements, and leadership/ownership. The one thing that stands out about Norton Lilly is the overpowering emphasis on having successful leadership in the company. When Norton Lilly slowed and had a $2.6 million net loss in 2006, they looked at what had been successful, and because of outside acquisitions of agencies, a lack of focus on bottom-line performance, and a poor focus on operational performance, they began a turnaround. Starting with good leaders, Norton Lilly used an executive board of 9 to spread a new, focused strategy of overall performance, and utilized these committee members as the leaders for their regions. ​Norton Lilly, however, has some downfalls. Because of the new emphasis of a "balanced scorecard" and "KPI", the performance needed to be tracked, and with there being over 37 regional offices and 70 ports, interference was prevalent.
Tracking performance is one achievement, but utilizing the information and using it to improve future performance is another aspect in itself. Settling with good when you are market share leader is not a good game plan, and why Jim Burton told the company's Vice President that he still had concern about the company's ability to execute its strategy with the highest level of proficiency. The company's compensation system had yet to be retooled to closely link rewards for all employees at every level to the KPIs. There were also questions about to what extent the culture change had been fully ingrained in the managerial mind-set. The quote from Baldwin, the VP, stating, "knowing only one way to grow—sell, sell, sell. They now need to understand the tools of growth beyond simple expansion. Someone will need to provide that creativity and leadership."
2. Norton Lilly fell into a short fall in 2006. The series of acquisitions, joint ventures, and internal expansion initiatives led by Thurber and Rutherford had allowed the company to raise revenues to $41 million. This, however, was countered by acquisitions outside the company's core business, failures to effectively integrate acquired shipping agencies, and inadequate attention to operational performance, and a low focus on bottom-line performance had put the company in a very dangerous position. The company ended up with a $2.6 million net loss.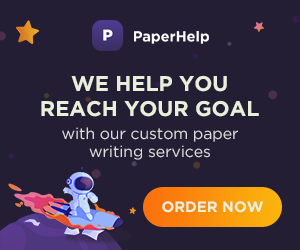 3. ​Norton Lilly's strategy involves segmenting their services into 3 different business units: Liner, Ship Services, and Overseas. By doing this, they were able to clearly identify the services of each unit, and they can more effectively analyze and run their overall business, Norton Lilly. ​The Liner Services, known as the "bus service", provided various services to container ships that carried dry cargo in and out of U.S. ports of call. These ships were often referred to as the industry's "bus service" since the oceangoing liners maintained regularly scheduled routes between ports and carried containers of whatever goods that had been booked for a specific date. Liner customers were typically foreign-based companies with established ocean trade routes to and from the U.S. that chose not to set up their own administrative offices within the U.S. It was frequently less expensive to foreign shipping firms to outsource support services to Norton Lilly. Norton Lilly's service to outbound liner customers includes booking freight, preparing and transmitting bills for lading, and completing shipping manifests for outgoing vessels.
Norton Lilly also provided services for inbound ships, including notifying U.S. Customs and consignees of an impending cargo arrival, collecting freight charges from consignees, and clearing all cargo with U.S. customs. Lastly, Norton Lilly prepares truck and/or rail services to move cargo inland. ​The Ship Service was known as the "taxi service". The services operated on car carriers, tankers, and bulk cargo vessels that scheduled shipments to and from U.S. ports based on demand rather than a defined timetable. Services included fueling vessels, providing crew transport to and from vessels, arranging crew medical services, restocking vessels with supplies and provisions, handling cargo, and arranging tugs to navigate vessels in and out of port. Difference between Liner and Ship services is Liner focuses on cargo, whereas Ship focused more on vessel. ​Overseas division offered both liner and ship services to vessels entering and departing ports serviced by Norton Lilly that were outside the U.S. Ports were located in the Caribbean, Panama, Trinidad, Puerto Rico, Mexico, Dubai, Jordan, Basra, and Iraq. ​Norton Lilly's strategy aligns closely with