Organisation Study at Mathrubhumi Printing and Publishing Ltd
Remember! This is just a sample.
You can get your custom paper by one of our expert writers.
Get custom essay
86 writers online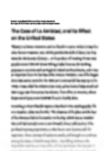 CHAPTER I
INTRODUCTION
INTRODUCTION
An organization is a social group which distributes tasks for a collective goal. An organization is born when people combine their efforts for some common purpose. It is a universal truth that an individual is unable to fulfill his needs and desire alone because he lacks strength, ability and resources. So he seeks the cooperation of other people who share goals with him. This organization study is carried out at Mathrubhumi Printing and Publishing Co. Ltd, Calicut. The organization study has been carried out to get an understanding of the structure and functioning of the organization.
OBJECTIVES OF THE STUDY
The main objective of the study is to make an overall study of the organization.
* To study the overall performance of the organization
* To understand and evaluate the functions and activities of various departments * To gain an appropriate exposure to the actual work situation in today's competitive environment * To make an in depth study on various policies, procedures and programs * To learn about the various aspects of the industry
* To analyze the strength, weakness, opportunities and threats of the company * To understand different products and their position in the market in terms of circulation and readership * To understand the achievements and the objectives of the organization * To integrate practical experience with theoretical concepts * To analyze the internal strength and weakness and external threats and opportunities of the organization
SCOPE OF THE STUDY
The study was intended to provide Industrial exposure to the trainee and bridge the gap between theory and practice. The study was only covered the few departments of Mathrubhumi, Calicut namely Hr, Marketing, finance
department, Editorial, production department, purchase department, security and time keeping department and was intended only for a period of one month from 3rd may 2010 to 30th may. The study was mainly conducted to understand the functions, processes and procedures of different departments of the company. This training report covers the details of the departments in which the trainee could get access and interact with responsible executives.
SOURCES OF DATA COLLECTION
This report is based on both primary and secondary data collected from the company. 1. PRIMARY DATA
The primary data is the first hand data collected by the investigator himself and which is original in character. The primary data was obtained by: * Direct observation for a period of 30 days spent in the organization * Data was collected directly from executives by direct observation, and face to face interaction with the company guide, who is an HR executive
2. SECONDARY DATA
The secondary data is a second hand data collected from books and other sources and this includes: * Journals and magazines
* Existing records in the company
* Annual reports
* Published documents
* Website of Mathrubhumi Printing and Publishing Ltd
LIMITATIONS OF THE STUDY
* Lack of time is a limiting factor
* It is more difficult to get more details from the officials as they were busy in their work * The time period of the study was for thirty days which made it difficult to study each department in detail * The organization did not reveal its profit and loss or any other statistical data
CHAPTER II
INDUSTRY PROFILE
INTRODUCTION
As an institution of society, press is an agency of mass communication and communication is an effective tool of learning. It is the newspaper that made democracy is possible in the world. The department of press enables news to be diffused and public discussion to be conducted over wide area. Newspaper reaches immense public and no other force in public life is so persistently in its range of appeal and scope as the press does. The immediate effect of the printing press was to multiply the output and cut the cost of books. If thus made information available to a much larger segment of population who were of course eager of information of any variety. Libraries could now store greater quantities of information at much lower coast. The printing press certainly initiated an "An information revolution" on par with internet today. Printing could and did spread new ideas quickly and with greater impact. Printing stimulated the literacy of lay people can eventually came to have a deep and lasting impact on their private lives. Although most of the earliest book dealt with religious subject, students, businessman, upper and middle class people bought books of all subjects. Printers respond with moralizing, medical, practical and travelling manuals. Printing provided superior basics for scholarship and prevented the further corruptions of texts through hand copying by giving all scholars the same text to work form, it made progress in critical scholarship and science faster and more reliable.
NEWS PAPERS – A BRIEF HISTORY
The credit of conceptualizing a "newspaper" actually goes to Julius Caesar who in the 59 BC (approx.), started Acta Diurnal an activity to inform the public about import and social and political happening, where in upcoming events were written on large white boards and displayed in popular public places like the "baths". The Acta kept citizens informed about government
scandals military campaigns, trial and execution. In the 8th century the first newspaper appeared as hand written news sheets in Beijing. The printing press, invented by Johann Guten Berg in 1447, ushered in the area of the modern newspaper. Guten Berg's machine enabled the free exchange of ideas and the spread of knowledge. During this Era, newsletters supplied a growing merchant class in German cities by the late 15th Century. In 1556, the Venetian Government published Notizie Scritte, for which readers pay a small coin, or Gazette. In the first and half of the 17th century, newspaper began to appear as regular and frequent publications. The first modern newspapers were product of western European countries like Germany (publishing relation in 1605), France (Gazette in 1631), and Belgium (Nieuwe as a court journal). These periodical consisted mainly of news items from Europe and occasionally include information from America or Asia. They rarely covered domestic issues; instead English paper report on French paper in the half of the 17th century. In 1766, Sweden was the first country to pass a law protecting press freedom. Broad cast radio exploded on to the media scene in the 1920's. Newspapers were founded to reevaluate their role as society's primary information provider like the new media technologies of today, the development of a low cost, alternative media source produced rumbling that radio would topple the newspaper in print remain a popular and powerful medium for the reporting and analysis of events that shape our lives. According to the estimation of world association of newspaper, one billion people in the world read a newspaper every day.
NEWS PAPER IN INDIA
Newspaper in India starts with William Bolts, an ex-employee of the British East India Company who attempted to start the first newspaper in India in 1776. Bolts had to beaten a retreat under the disapproving gaze of the court of directors of the company. Then in 1780 James Augustus Hicky started Bengal Gazette, a two sheet newspaper that published the private lives of the "sahibs" of the company. In the newspaper, Hicky even dared to amount scurrilous attacks on the governor General and chief justice, for which he was sentenced to one year prison and fined Rs.5000 which finally drove him to penury. These were the first tentative steps of journalism in India. The
Madras courier was in the southern strong hold of Madras. Richard Johnson, its founder was a government printer. Madras got its second newspaper when, in 1791, Hugh Boyd, who was the editor of the courier quit and founded the Hurkaru. Tragically for the paper, it ceased publication when Boyd passed away within a year of its founding. It was only in 1795 that competitors to the courier emerged within the founding of the Madras gazette followed by the Indian Herald. The latter was an authorized publication which led to the deportation of its founder Humphreys. The Madras courier was designated as the purveyor of official information in the presidency. In 1878 the Hindu was founded, and played a vital role in promoting the cause of Indian independence from the colonial yoke. Its founder Kasturi Ranga Lyenger was a lawyer and his son K Sreenivasan assumed editorship of this pioneering newspaper during the first half of 20th century. Some prominent newspapers in pre-independence India were "The Times of India" (1861), "pioneer" (1878), "Indian Express" (1933) and "Hindustan" (1941).compared with many other developing countries the Indian press has flourished since independence. In 2001 India had 45,974 newspaper including 5,346 daily newspapers published in over 100 languages. The largest number of newspapers were published in Hindi (20,589) crores followed by English (7,596), Marathi (2,943), Urdu (2,906), Bengali (2,741), Guajarati (2,215), Tamil (2,919), Kannada (1,816) and Malayalam (1289). The Hindi daily press has circulation of over 23 million copies, followed by English with over 8 million copies.
NEWS PAPER IN KERALA
Kerala is a state with high literacy rate, which implies that most of the people in Kerala at least to read their mother tongue. This provides the newspaper, industry a good market in Kerala. This also might be the reason that many new players are coming to this industry. Another reason for this emergency of the new player is that Kerala is known to be a consumer state; it has got a sizeable market for many products. So the competition between the newspapers in Kerala is very high. The things which actually contribute the image of the newspaper are its reputation, news coverage or edibility, reach, quality.
LIST OF NEWSPAPERS IN KERALA
NAME OF NEWSPAPERS LANGUAGE Anweshanam Malayalam
Deepika Malayalam Deepika Global English Deshabhimani Malayalam Janmabhumi English Kerala Kaumudi Malayalam Kerala Next English Madhyamam Malayalam Mathrubhumi Malayalam Malayala Manorama Malayalam New Kerala English Varthalokham Malayalam ProKerala News Malayalam
CHAPTER III
COMPANY PROFILE
HISTORY AND GROWTH
Conceived as the mouthpiece of India's freedom movement, Mathrubhumi is one of the front-runners among the Malayalam newspapers. The first copy of Mathrubhumi was published on 18th of March 1923 – the day before the first anniversary of Mahatma Gandhi's arrest for the first by the British police. Led by K.P.Kesava Menon, the prominent freedom fighter, as Editor and K.Madhavan Nair as Managing Director, Mathrubhumi was envisaged for spreading the message of the great National Movement. In the beginning, the paper was published a week and head just one edition from Kozhikode (Calicut). A newspaper born out of relentless passion of freedom fighters, Mathrubhumi went on to become an inalienable part of Kerala's social fabrics. Now with fourteen editions, including ones at New Delhi, Bangalore, Chennai and Mumbai it has an impressive circulation of over one million copies. The history of Mathrubhumi is synonymous with the history of the state's freedom movement, and that of Indian National congress. Before Mathrubhumi come into being, there were our Malayalam newspapers ('Kerala Patrika', 'Kozhikodan Manorama' papers, 'Champion', 'West Coast Reformer' and 'Spectator'), which are being published from Kozhikode. But none of these papers favored the freedom movement spearheaded by the Congress. Instead, they supported the British Rule.K.P. Kesava Menon, who was then Secretary of Kerala State Congress Committee, realized the urgent need for a pro-freedom movement publication from the Malabar region. And he, along with his confidants like K.Madhavan Nair, Kuroor Neelakandan Namboothirippad,
K.Kesava Nair and P.Achutham, resolved to register The Mathrubhumi Printing and Publication Company Limited with an authorized capital of Rs.1, 00,000/- in 20,000 shares of Rs .5/- each However, the company was able to collect an amount of Rs.15, 000/- only. And the registration took place on 15th February 1922.K.Madhavan Nair became the first Managing Director of the Company. But, months later, he resigned from the position due to reason very personal, replaced by K.P.Kesava Menon. On 13th November 1922, the Company acquired the Empress Victoria by Kuruppathu Kesava Menon. The first edition of the paper carried a strong message for the National Movement and a pledge to unify the un-organized Malayalees. The editorial had an intense patriotic tone; stressing on the need for real freedom from disparity, divisions and distortions. Moreover, it expressed a willingness to stand with the commoners during their trials and tribulations in life. Built on strong journalistic ethics and high aesthetic outlook, Mathrubhumi soon excelled all other newspapers of that time; and in the process rewriting the history of Malayalam newspapers.
Great poets like Vallathol Narayana Menon often expressed their patriotic feeling through the columns of the mathrubhumi, inspiration the freedom fighters. Many patriotic songs and features were popularized among the commoners as well as news and facts about the freedom movement. Since then the Mathrubhumi has not looked back. All along the line, it has consistency played crucial roles in social reformation movements such as the 'Vaikom Satyagraha' and the 'Guruvayur Satyagraha'. The day when Vaikom Satyagraha began (April 1, 1924), the Mathrubhumi came out with a harsh and sharp criticism against the social discrimination practiced in Kerala. Moreover, while actively participating in the Satyagraha, K.P.Kesava Menon was arrested and sends to the Pujappura Central Jail at Thriruvananthapuram. Eminent personalities like P.Ramunni Menon, K.Kellappan, P.Narayana Nair, C.H.Kunjappa, V.M Nair, K.A.Damodara Menon and so forth served as Editors of the paper. On number occasions Mathrubhumi had run into trouble for supporting the National movement. The Madras Government ordered to endow a bail PF Rs.2000/- for an editorial piece that appeared on 7th September 1923, which reprobated the British rule. As a result the paper was forced to publish without the editorials until January 11, 1933. Similarly, during the
Quit India movement in 1942 the Mathrubhumi had to abandon the editorial column. And for publishing a feature on the European soldiers' misbehavior with women in Kochi, the Government had the Mathrubhumi banned. But strong protests against the decision made the Government cancel the order. Similarly, the newspaper was banned in the Travancore region for nine years for a series of articles it wrote against the dictatorship of Divan Sir C.P.Ramaswami Iyer. In 1932, with the launch of 'Mathrubhumi Illustrated Weekly', the company entered a new that nurtured the careers of most titans of Malayalam literature, like Jnanpith laureates G.Sankara Kurup, S.K.Pottakkad, Thakazhi Sivasankara Pillai and M.T.Vasudevan Nair. And it still is the premier literary magazine in Malayalam, publishing some of the most exciting voices in the poetry and fiction. In 1940, the Mathrubhumi launched a humorous magazine, Viswaroopsm, with Sanjayan (M.R.Niar) as the Editor. Yugaprabhat, a bi-monthly in Hindi, was also published with N.V Krishna Warrier as Editor. These two publications are no longer in print. In 1979 the Company launched Grihalakshmi, a magazine exclusively for the women of Kerala. Chitrabhumi in 1982, a magazine catering the interests of the Malayalam movie buffs, followed it. The weekly for job prospects Thozhilvartha was launched in 1992. After two years, it was the turn of Mathrubhumi for children came out in 1996 and in 1997 the health magazine in Malayalam, Mathrubhumi Arogyamasika happened. Mathrubhumi Books, the publishing house, has already made a mark of its own in Malayalam Publishing industry. The house has published the fictions and non-fictions of almost all the well-known writers in Malayalam.
On 5thSeptember, 1997 the Company launched the online edition www.mathrubumi.com for the global Malayalees. And in the month of June, 2005 the internet edition was upgraded as a portal with many channels. Today, the Mathrubhumi Group is not only a fast growing publishing house of repute but also a corporate entity in the mass communication industry, and has struck deep roots in the hearts of Malayalees wherever they are. it has also put an indelible stamp on the art of cultural horizons of Kerala with annual mega events such as 'Mathrubhumi Kalotsavam' and The Mathrubhumi Film Award Functions'. The company entered the world of television and telecasting with a significant production house, MBTV (Mathrubhumi Television), which
has been producing Serials and Tele films of the highest quality. Taking a step into the world of broadcasting, the group has launched FM stations in four major district of Kerala, namely Thriruvananthapuram, Ernakulum, Thrissur, and Kannur. The stations guarantee great music and greater fun – an effective blend of substring melody and fast number for the youth. Round the clock it enchants you with scintillating music, peppered with tips of fitness, fashion, beauty, quiz and lot more. The latest addition to our wings is Mathrubhumi music, which is a meaningful step in to the world of enchanting music.
OWNERSHIP PATTERN
Based on the northern Kerala town of the Kozhikode, Mathrubhumi was founded in 1923 in the aftermath of Gandhiji's non co-operative movement as a public limited company. This status makes it rare among newspapers, which tend to be closely held private companies owned by a single family. Mathrubhumi is governed by Board of Directors. There are 11 members in the Board.
Chairman & Managing Directors – M.P Veerendra Kumar Managing Editor – P.V Chandran Other Directors – Mr. M.J Vijaya Padaman
Adv Bhaskara Menon
Mr. P.V Gangadharan
Col P.V. M. Achuthan
Mr. P.V Nidhish
Ms. Kalpana Krishna Mohan
Mr. Mohandas Radhakrishnan
Mr. M.V Sreyams Kumar
Dr. T.K Jayaraj
LEGAL FRAMEWORK OF THE ORGANIZATION
The Mathrubhumi Printing and Publishing Company is a public limited company.
VISION AND MISSION
"Sathyam samathwam swatandryam"
Which means Truth Equality and Independence.
SISTER CONCERNS
* FM radio channel club FM
* Mathrubhumi television MBTV
MILESTONES
18th March 1923: Mathrubhumi newspaper opened for the 1st time. It was conceived as a paper published thrice in a week (Tuesday, Thursday, and Saturday). 21st of October: The slogan truth equity freedom was first published on the masthead. 6th April 1930: Mathrubhumi become a daily, it was the day when Mahatma Gandhi defined the salt law & walled from Sabarmati ashram to dandy, Gujarat, for salt Satyagraha. 18th January 1932: Mathrubhumi illus pated weekly was in print for the 1st time. The cover page was that of Mahatma Gandhi. 13th January 1934: Mahatma Gandhi visited the Mathrubhumi office at Kozhikode. 28th December 1955: Pundits Jawaharlal Nehru visited the mathrubhumi office at Kozhikode. 25th may 1962: Second edition from Cochin.
1st July 1979: Grihalakshmi published for the 1st time.
24th November 1980: Third edition started from Trivandrum with offset press color photo facilities 11th April 1982: Chitrabhumi was in print for the 1st time. 16th July 1992: Fourth edition started from Trissur.
18th July 1992: Thozhilvartha published for the 1st time.
13th may 1993: Fifth edition from Kannur started.
15th of June 1994: Mathrubhumi sports masika was in print for the very 1st time. 14th may 1995: Sixth edition from Kottayam.
1st of May 1996: Balabhumi printed for the 1st time.
19th February 1997: Arogyamasika published for the 1st time.
5th September 1997: The online edition www.mathrubhumi.com launched. 8th October 2000: Seventh edition from Malapuram.
1st December 2000: Eight editions started from Kollam.
19th February 2002: Ninths edition from Mumbai.
18th April 2002: Tenth edition started from Chennai.
22nd June 2002: Eleventh edition start from Bangalore.
22nd August 2004: Twelfth edition start from Palakkad.
12th of February 2007: Thirteenth edition start from New Delhi. 30th May 2010: Fourteenth edition start from Alappuzha.
COMPETITORS
Malayala Manorama
Malayala Manorama is a daily newspaper, in Malayalam language, published in the states of Kerala, India. It was first published as a weekly on 14th March 1980, and currently has a readership for over 16million (with a circulation base of over 1.8 million copies). The Week (India), an Indian weekly is also brought out by the Manorama group. Manorama year book is another popular yearly publication by the Kottayam- Kozhikode based Manorama Group. It has 32 publications all over India in 5 languages (English, Hindi, Malayalam, Tamil and Bengali). Deshabhimani
This is a Malayalam newspaper run by Communist party of India (Marxist). It started as weekly in 1942 and converted to a daily in 1942. Deshabhimani now has six different editions: Kozhikode, Kochi, Trivandrum, Kannur, Kottayam and Trissur. Kerala Kaumudi
It is a popular Malayalam newspaper founded in 1911. It is published from Trivandrum, Kollam, Alappuzha, Kochi, Kozhikode and Kannur in Kerala and Bangalore. Kerala Kaumudi is the most circulated Malayalam daily. The paper has online editions in Malayalam and English that are updated twice daily. Deepika
It is one of the oldest newspapers published in India. The first issue came on April 15th. Deepika publishes editions from Kottayam, Kochi, Trissur, Trivandrum, and Kozhikode. Mangalam
Launched Kottayam edition of the daily on 16th of March 1989, It had humble beginning edition from Kottayam district. Later it dilated its wings with four more editions from Kozhikode, Kochi, Trivandrum and now the Mangalam weekly is in a fabulous position in competitive industry. Its circulation is around 3, 00,000 now.
PRODUCT PROFILE
* Balabhumi (Children's publication)
* Grihalakshmi (Women's publication)
* Chitrabhumi (Film publication)
* Thozhilvartha (Opportunities publication- the leading career weekly in India)
* Arogyamasika (Health publication- the largest selling health magazine in India )
* Mathrubhumi Sports Masika (Sports publication in Malayalam)
* Mathrubhumi Azhchapathippu (Illustrated weekly)
* www.mathrubhumi.com (The complete multipurpose portal in Malayalam)
* Mathrubhumi Yearbook Plus – Malayalam (Year book in Malayalam)
* Mathrubhumi Yearbook Plus – English (Year book in English)
* Mathrubhumi Yathra (Travel magazine)
* Mathrubhumi Minnaminni (For pre-primary/lower primary kids)
* Mathrubhumi Cartoon Plus
MATHRUBHUMI ILLUSTRATED WEEKLY
Launched on 18th of January, 1932 Mathrubhumi Illustrated Weekly is still the number-one literary weekly in Malayalam. All through the year the magazine has served the task of bringing out the best in Malayalam Literature for the readers. GRIHALAKSHMI
An exclusive magazine for the women of Kerala, Grihalakshmi, was launched in the year 1979. And it was an initial success. Still, it's a comprehensive magazine covering almost all aspect of feminine psyche.
CHITRABHUMI
Chitrabhumi, a magazine for cinema lovers, was in print for the first time in the year 1982. Conceived as a film magazine which carries news and feature from the movie world, Chitrabhumi is one of the popular publications in Kerala. THOZILVARTHA
The first employment paper in Malayalam, Thozhilvartha, was an instant triumph among the youths of Kerala. Reporting almost every employment opportunities in Kerala, the paper proves to be an alternative for the state's informative cell in service sector. MATHRUBHUMI SPORTS MASIKA
A complete monthly for the sports lovers of Kerala, Mathrubhumi Sports masika, was launched on 15th June, 1994. It's greatly contributed for providing an insight into the national and international sports events. BALABHUMI
Balabhumi was launched in the year1996. It's a comprehensive children's magazine. With comics, cartoon, series, stories and proverbs, this tiny magazine is an all-time favorite among the children's of all age groups. AROGYA MASIKA
Foremost health magazine in Malayalam, Arogya Masika was first printed in the year 1997. Published monthly, it is the largest selling periodicals on health and wellbeing.
MATHRUBHUMI YATHRA
First published in 2008, Mathrubhumi Yathra is devoted to travelers. The contents are of vivid itineraries, travelogues, location details, routes & maps, hotspots, geographical histories and cuisines. The magazine is now very popular and aptly enriched with colourful photographs and travel guidelines. MATHRUBHUMI MINNAMINNI
A bi-weekly in Malayalam for kids, Minnaminni was launched in the year 2010. CARTOON PLUS
An exclusive cartoon weekly for kids launched in November 2010.
CHAPTER III
ORGANIZATION STRUCTURE
MANAGING DIRECTOR & CHAIRMAN
MANAGING EDITOR
DIRECTOR – EDITORIAL ADMINISTRATION
DIRECTOR – MARKETING & ELECTRONIC MEDIA
MB TV
CIRCULATION
ADVEERTISEMENT
BOOK STALL
EDITOR PERIODICALS
EDITOR DAILY
JOURNALISTS
GENERAL MANAGER- WORKS
SENIOR GENERAL MANAGER- FINANCE & PROJECT
SENIOR GENERAL MANAGER- COMPANY AFFAIRS & LAW
DEPUTY GENERAL MANAGER- HRD
DEPUTY GM- IT
DEPUTY GM- PRODUCTION
ACCOUNTS
EDP
PURCHASE
CIVIL CONSTRUCTIONS
PERSONNEL
TIME
CANTEEN
SECURITY
DESPATCH
Organization structure is the systematic arrangement of the people working for the organization to achieve predefined goals. In Mathrubhumi, Managing director and chairman is the same person, one Mr. Veerendra Kumar. Under managing director comes the managing editor Mr .P V Chandran. There are separate directors for editorial and marketing. Marketing department includes circulation, advertisements, book stalls and MBTV. In Mathrubhumi, there are separate editors for Daily and periodicals. There are separate general managers for company affairs, works, finance and project. Under finance and project, it come the EDP, accounts, purchase and civil construction. Under general manager works, it come the production and IT. HR department is headed by the deputy general manager. It includes the personnel, time, canteen, security, despatch.
CHAPTER IV
DEPARTMENTAL ANALYSIS
DIFFERENT DEPARTMENTS
HR DEPARTMENT
GENERAL STRUCUTRE
CHAIRMAN AND MANAGING DIRCTOR
CHAIRMAN AND MANAGING DIRECTOR
ECTOR
DEPUTY GENERAL MANAGER, GRD
SENIOR MANAGER PERSONNEL
TIME DEPATRMENT
PERSONNEL DEPARTMENT
CANTEEN
DESPATCH
SECURITY
PBX
DRIVERS DEPARTMENTS
The main function of this department includes the utilization of the human resources effectively, establishment and maintenance of productive and self-respecting working relationship among the participants and maximum individual development of the members of the organization. Mathrubhumi has dedicated team of persons. There are about 2500 personnel in the organization. The Deputy General Manager, HRD is the head of the department and he is in charge of Human Resource Planning, Selection, Training and Development, Employee health and safety, welfare activities, wage and salary administration, maintain good labor and procedures, personnel research and performance.
FUNCTIONS OF HR DEPARTMENT
* Human Resource Planning
* Recruitment and Selection
* Training and development
* Promotion and transfer
* Wage and salary administration
* Maintain good labor management relation
* Performance appraisal
* Grievances handling
* Provide safety and welfare schemes
* Social security schemes etc.
CLASSIFICATION OF EMPLOYEES
* Journalist – 6 hours' work
* Administrative staff – 7 hours' work
* Factory staff – 8 hours' work
Editor is the top level and proof readers are at the bottom position of journalist employees. In the case of administrative staffs at the lowest level General Manager is at the top level and Administrative staffs at the lowest level. General Manager works at the top level and factory workers at the bottom level.
MANPOWER PLANNING
Manpower, personal Human resource may be regarded as the quantitative and qualitative measurement of work force required in the organization. Manpower planning aims at ascertaining the manpower needs of the organization both in number and kind. Here each department informs the personnel department about the manpower requirement. Personnel department takes decisions to select either internally or externally.
RECRUITMENT
After having determined the number and kinds of personnel required, the DGM, HRD proceeds with the identification of sources of recruitment and finding suitable candidates for employment. Both internal and external sources of manpower are used
SELECTION
Selection is a negative process because it aims at rejecting applicants who are unsuitable and offering jobs who are found suitable. After receiving various applications the selection procedure is starts. Written test, personal interview, group discussion etc. are done for selecting most suitable candidates.
PERFORMANCE APPRAISAL SYSTEM
There may be some difference in the quantity and quality of work done by different employees even on the same job. The basic purpose of performance appraisal is to facilitate orderly determination of an employee worth to an organization of which he/she is a part. In Mathrubhumi the performance appraisal is reviewed yearly basis in case of non-journalist employee and journalist employee. The immediate superior should evaluate the work of the subordinate.
PROMOTION
Employees are given promotions to the higher post and positions are said when vacancies are available or when new posts are created at the higher level. Promotion is treated as a best policy of Mathrubhumi as compared to direct combination. The selection board submits recommendations of promotion to the Managing director.
TRANSFER
Transfer of employee is quite common in Mathrubhumi. Transfer is movement of an employee from one job to another without involving any substantial change in the duties, responsibilities, status and compensations. Transfers have number of objectives such as moving of employees to position with higher priority in terms of organizational goals, placing employee in positions more appropriate to their interest or abilities or filling department
vacancies with employee from over staffed departments. Employees are transferred new units where experienced personnel are required. Mathrubhumi considers the employee request for transfer.
TRAINING AND DEVELOPMENT
In Mathrubhumi, the training of employees is largely under taken through on the job method. Training is mainly given in production department. They are of two types * Training by machine supply
When a new machine is brought by the organization, an expert too is provided wherein he trains the worker so that the worker is able to operate efficiency and shall be aware of the various operating procedure of the new machine. After the worker has become familiar with the machine the expert is send back. * External training/ consultancies
This type of training is done by various external consultancies. Some of the consultancies that provide training in Mathrubhumi are, * National Institute of Personal Management
* Kerala Productivity Council
* Confederation of Indian Industry
* Management Development Programmes (IIM K)
These consultancies offer training program for employees in the form of workshop. After training Program is over; the employee has to prepare a report, which is to be submitted to the immediate boss. Here the employee is also asked to share his training experience with others.
WAGE AND SALARY ADMINISTRATION
Wage and salary represent a substantial part of total cost in the organization. Wages are given as per the wage board constituted by the central of India. Depending on revenue different classes are formed and each class so many scales are prescribed and under each scale different designations are there. The classifications are like 1A, 1B etc. Mathrubhumi is in class A position.
Salary = basic pay + VDA+HRA+CCA+
Here HRA is calculated 12% of the basic pay
LABOUR WELFARE ACTIVITIES
Labor welfare activities include provision of various facilities and amenities in and around the work place for the better life of the workers. Welfare services relate to physical and social wellbeing of employees both within and outside the organization. Within the organization include provisions of medical benefits, recreation facilities, canteens, rest room etc. but outside the organization welfare arrangements include provision for the housing society, medical advance for the family, various economic services like bonus, ESI etc. mathrubhumi has a work committee to look after the welfare of the employee. The work committee includes 3 members from the management and 6 members from the employees. The important welfare measures provided by are as follows
CANTEEN
A canteen is provided and maintained for the use of workers. Food is given to the employees six times in a day at free of cost. More than 100 employees can take food at a time. There is a canteen committee in Mathrubhumi and consist of 9 members. 3 represent employers and 6 represent employees.
MEDICAL BENEFIT SCHEME
For meeting medical benefits of employees, Mathrubhumi has established a tie up with New India Assurance Company Ltd, in which the company pay the half of the premium and remaining half is paid by the employee. By this facility employees are getting a maximum of 40,000. Besides this, company meet the expenses of kidney transplantation, heart problems etc. on request from the employee side, medical examination and treatment are given to the employees working in canteen and vision tests are done for the employees, VDU operators, scanners etc.
SOCIAL SECURITY SCHEMES
Mathrubhumi provides various social security schemes such as provident fund, gratuity, ESI, festival allowances etc.
PROVIDENT FUND
Mathrubhumi is satisfying all the requirements of the employee's provident fund, family pension fund etc. There is trust named 'Mathrubhumi Employees Provident Fund', which consist of 6 members from employer's side and 3 from employees side meets occasionally to arrange loans from employers.
This trust meets once in 3 months and they discuss for the application for the loans. Housing loans and pension schemes are provided from the pension fund. The trust has opened an account in SBI. The company is deducing the PF amount from the employee salary. Trust will contribute the amount to the employee as per need. The balance is invested in bonds, and securities as per the directions of Central government. Monthly contribution of employee in to the provident fund is 12.5% of the basic pay or 12% of the basic pay plus VDA whichever is higher. Company contribution is 8.33% worth 6500 ceiling.
GRATUITY
Gratuity is paid to the employee as per the Gratuity Act 1972. For this purpose company has established a tie up with Life Insurance Corporation and introduced a group insurance scheme.
BONUS
Bonus is given as per the Bonus Act 1965. 50% of bonus is paid during the Onam festival and the rest is paid during at the time Vishu.
SALARY ADVANCE
It is given during the opening of schools to meet the additional expenses and is recovered as monthly installments.
E.S.I
Statutory ESI is provided for the health security of the employees. Employee should contribute 1.75% of their salary and management contributes 4.75% towards the scheme. Employees earning below 15000are covered under this scheme.
LEAVE TRAVEL ALLOWANCE
This scheme is provided to all type of employees. Employees can use this facility once in two years and they will get one month basic salary.
SUPERANNUATION PENSION SCHEME
For this pension Mathrubhumi has its own separate fund called 'Mathrubhumi Superannuation fund'. This fund provides pension to the employees after their retirement or death while in service. Employees who have completed 15 years and attained the age of 60 are eligible for pension. Employees retired on voluntary retirement basics on medical grounds are also eligible for this pension.
WORK COMMITTEE
The organization has a work committee for welfare activities of the company. This works committee consist of 9 members, 3 members from the employers and 6 members from the employees. The duration of the committee is 2 years. The committee is also entrusted with the responsibility of conducting celebration. In the past organization has joint management council for workers participant in management.
HOUSING SOCIETY
Mathrubhumi has housing society known as 'Mathrubhumi Employee Co-operative Provident Housing Society Ltd'. It was started in 1973 for giving loans to purchase house. The membership is compulsory to all employees. The board of members consist of 13 members, 3 are from management side and 10 from employee side. Its tenure is 3 years. Every employee has to deposit 5% of his basic pay in the society every month and management will contribute equal share. 6% interest is given for the deposit, an amount of 2 lakhs is given as housing loan with 8% interest and it is repayable in 60 installments. The management of Mathrubhumi has a tie up with SBI for meeting loan more than Rs 2 lakhs. The specialty of the society is that it generates income out of its own fund.
CREDIT SOCIETY
Mathrubhumi has its own credit society (Mathrubhumi press employee co-operative multipurpose society) for meeting the loan requirement of the employee. The board of directors consists of 7 members and tenure is 5 years.
Credit society is providing 3 types of loans:
* A loan of 1 lakh repayable in 60 months
* A consumer loan of 25000
* An emergency loan of Rs.10000
OTHER WELFARE MEASURES
* Night shift allowances are given to the employees who work in the night shift. * Provide sleeping materials like beds, pillow, bed sheet etc. * Reimbursement of subscription charges of daily and periodicals at the expenses of the company * Conveyance allowances are provided to the news reporters, photographers, journalist who work in night shift * Provide maternity benefits to the women employees and disablement benefits to the employees in case of accidents that occurs during course of employment * The organization distributes gifts to its employees during the jubilee day celebration * The organization arrange periodical eye test for the employee. A maximum amount of Rs.250 is reimbursed for spectacles. * The
organization has a club for entertainment and library in the production unit. * Depending up on the recommendation of superiors non monitory rewards are given. * Transport facilities are provided for the managers at the night shift. * Vehicle loan is provided to the employees and has tie up with SBT * Telephone allowance is provided to the executives.
* Car allowances to the section heads.
Besides all these, the organization provide job to the sons or daughters to the employees, provided they should be qualified or eligible for the job. Also due weight age will be given to the children of the employees for selection of various categories of staff.
SAFETY MEASURES
Safety training is provided to the employees. The safety cell inspects the factory on a periodic basic and suggests recommendations. Slippers/ shoes/ uniforms are provided to the workers in the press. Washing allowance and stitching charge are also given
LABOUR MANAGEMENT RELATIONSHIP
Three major independent unions are there in Mathrubhumi, which are not affiliated to any political party. They are affiliated to All India Newspaper Employees Confederation * Journalist union
* Voice of Mathrubhumi employees
* Mathrubhumi non-journalist union
These unions play an important role in the implementation of the labor welfare measure in Mathrubhumi.
INDUSTRIAL DISCIPLINE
Mathrubhumi has its own standing order which is by the Deputy Labor commissioner. For example, if the employee's attendance record shows that he has a record of habitual absence, a charge sheet as per standing order is issued by the personnel department. If the employees submit satisfactory explanation the charges are dropped, but if it is unsatisfactory, a charge sheet will be issued and domestic enquiry is conducted by a enquiry officer who is an external person. The Mathrubhumi will take the required
disciplinary action depending upon the level of misconduct. It can range from barring increments or transfer or demotion or dismissal.
SECURITY DEPARTMENT
GENERAL STRUCTURE
MANAGING DIRECTOR
DEPUTY GENERAL MANAGER
SENIOR MANGE RPERSONNEL
CHIEF SECURITY OFFICER
SECURITY GUARDS
Security department deals with safety or the protection of the building and the surroundings of the organization, protection of the files, documents and equipment's in the organization, protection of employees and visitors and safeguarding of the goodwill of the organization. The working hours of security officers are nine hours day during duty with one hour break, and seven hours during night duty without break.
FUNCTIONS OF SECURITY DEPARTMENT
* Security of building and surroundings
This includes security during night; controlling the visitors and vehicles, control of theft, taking actions during accidents, accident prevention, storage of lock and keys, fire fights etc. Fire alarms and sprinkles are provided at each floor at MM press and other printing stations. Huge water tank of about 3 lakh capacity is provided for water storage. Public announcement system is also provided at MM press. The annual maintenance work of all firefighting equipment is given to some companies in this field.
* Safety of files and documents
For the purpose of no leakage of information, the special persons are appointed for handling and storing the files and documents.
* Security of workers and visitors
The security should maintain the details of every employee in the organization. Employees have to wear their ID card. Visitors card are given to visitors.
* Housekeeping
It is another function which is under the control of security officer. Housekeeping is done by sweepers, glass cleaners, floor cleaners etc. The hygienic working place will provide a better working environment and will increase the comfort of workers and they will be able to work more efficiently which n turn increase the productivity.
* Public relations
Security plays an important role in maintaining the goodwill of the organization.
TIME AND GENERAL SECTION
GENERAL SRTUCTURE
MANAGING DIRECTOR
DEPUTY GENERAL MANAGER HRD
SENIOR MANAGER – PERSONNEL
ASSISTANT PERSONNEL OFFICER
CLERICAL STAFF
The time department is another section at Mathrubhumi head office which
coming under the Deputy General Manager HRD. Its main function is time keeping. Five staff is employed in this section. This is the section where the preparation of attendance registers, leave register, preparation of yearly and annual return of the factory is done. FUNCTIONS OF TIME SECTION
* Making of attendance of press employees in the register in each shift each day * Preparation of late comers list every month
* Issuing of leave proceeding to office/editorial staff to all units * Checking of night/ Sunday vouchers from various sections with attendance registers, duty registers and preparing list of EDP every month * Issuing of canteen tickets to employees
* Arranging payment of stitching charges, chapel/ shoe allowance to employees * Issuing of work dress to all employees
* Verification of auto charge vouchers of journalist employees * Issuing of sleeping material
* Posting of orders in the respective folios of employees of all units * Preparation of absentees list every month
* Preparation of return to national samples survey every month * Sending annual returns to women welfare officer in respect of women employees * Transport and maintenance of company vehicles
* Other works assigned by superior officers from time to time
ATTENDANCE SYSTEM
The office staffs have to put their signature in the respective signature register. The office time is 9.30 am to 5.30 pm. For press employees card system is implemented according to Kerala factory rules. The employee number and other details will be in the card. They have to put their cards in a box kept at security counter and will be taken to time section where the attendance is marked. Separate attendance register are kept for editorial staff, office staff, online trainees, press trainees etc. LEAVE AVAILABLE
* Editorial staff
Casual leave – 15days /year, Casual leave can be taken at a stretch of 5 days. For journalist during probation 12 casual leave and privilege leave Medical leave – 10days/ year
* Office staff
Casual leave – 15 days/year, the year will be calculated from March – February. Casual leave can be taken at a stretch of 10 days including holidays. Medical leave – 6 days/year, 180 days during the entire service Privilege leave – 1 day for 11 days, 33 days of privilege leave in a year If the total number of privilege leave exceeds 90days, the excess days can be en-cashed. * Miscellaneous leave
Maternity leave – up to 12weeks
Festival holidays – in addition to annual paid holidays, weekly holidays, republic day, May Day, Sivrathri, Vishu, Independence Day, Onam, Deepavali and Mathrubhumi day are allowed with wages.
MARKETING DEPARMENT
GENERAL STRUCTURE
MANAGING DIRECTOR
DIRECTOR – MARKETING & ELECTRONIC MEDIA
GENERAL MANAGER MARKETING
GENERAL MANAGER ADVERTISEMENT
DEPUTY MARKETING MANAGER – RESEARCH
DEPUTY GENERAL MANAGER CIRCULATION
OUTSIDE UNITS
ADVERTISEMENT DEPARTMENT
DEPUTY MARKETING MANAGER – CIRCULATION
CIRCULATION DEPARTMENT
BOOK STALL
RESEARCH & DEVELOPMENT
MANAGER- MBTV
MANAGER- BOOKS SALES
MANAGER- EXHIBITION
Any product when it is not marketed properly will not succeed or will not become a competent one in the market. The truth is same in the case of newspaper industry also. The stifling conflicts between different newspapers are to the growth of the industry. Many newspapers are adopting different marketing strategies to increase their circulation. In Mathrubhumi director marketing and electronic media is the head of the marketing department.
As far as Mathrubhumi is concerned, marketing activity is combined effort to both advertisement and circulation department. In fact circulation department is concerned with promoting the newspaper thereby increasing its circulation. Marketing department is mostly concerned with collecting advertisement. This can be printed or displayed in the newspaper and thereby making money out of it. Marketing department includes advertisement also.
FUNCTIONS OF MARKETING DEPARTMENT
* Planning, analyzing and implementing the entire activities of marketing department * Monitoring the advertisement collection activities
* Co-ordinating the activities relating with publication of regular and periodical supplements * Coordinating the activities of the field executives both outside and inside Kerala * Follow up missed advertisement
* Promotion of the organization and product
* Research and development activities
* Conducting training programs for marketing executives
TYPES OF MARKETING
There are two types of marketing in Mathrubhumi. That is Space marketing and
Product marketing. Space marketing means selling space in the newspaper to the advertisement agencies, Advertisement department deals with Space marketing. Product marketing means finding a market for the product and selling it. This is done by the circulation department. In general, the marketing can be divided in to the following * Space Marketing – advertisement
* Product Marketing – newspaper/publications
ADVERTISEMENT DEPARTMENT
Advertisement is the part of marketing. The main function of advertisement department is space marketing. The advertisement are received and processed in this department. General Manager – advertising is in charge of advertisement department. Advertising managers of all units report to him. The main objectives of advertisement department is finding a market for new product launch, tackling the competition from competitors, creation of goodwill, create brand performance etc. Collection of advertisement is the most important function of advertisement department. Classifieds and display section collect the advertisement for daily and periodical section collects the advertisement for periodicals.
TYPES OF ADVERTISEMENT IN MATHRUBHUMI
Various types of advertisements given in Mathrubhumi are classifieds, advertisements, matrimonial advertisement, ear panel advertisement, display advertisement etc. The classified advertisement will be shown in one or two sentence. Mathrubhumi classifieds includes real estate, career line, matrimonial, education, health etc. Matrimonial advertisement is a kind of classified advertisement. This type of advertisements will be published in all editions. Ear panel advertisements are shown in top position in the front page and usually are shown either on the right side or left side or both sides. Display advertisement will be shown within a box or any page of the newspaper.
SOURCES OF ADVERTISEMENT
* Ins accredited agencies:- These are the advertising agencies that are accredited by News Paper Society * Mathrubhumi approved agencies:- Agencies act as a source of advertisement. Mathrubhumi will give approval to the agency when a bank guarantee is submitted. Usually the amount varies from 1 – 2 lakh * Counter booking:- people can come and give the order for the advertisement and the payment is done on the spot * Advertisement executives:- Marketing executives are persons recruited for convincing advertisers and collecting advertisement from them by telling about the features, schemes, discounts, and tariffs available to customers from Mathrubhumi. They maintain a good relationship with their client and collect the advertisement daily and periodicals * Government organization:- Government organization sometime act as a source of advertisement for Mathrubhumi. Government advertisement are usually in the form of notice of tenders, social programs etc. * Journalist:- Advertisement also come through journalist * Agents: – Agents from different area act as a source of advertisement for Mathrubhumi. The advertisements which these agents usually bring are classifieds, wedding, obituary etc. The agents are given 15% of commission * Advertisements in Mathrubhumi: – Advertisements are telecasted during serials of MBTV are dealt by the channel itself.
CIRCULATION DEPARTMENT
The main function of circulation department is product marketing. Mathrubhumi has got products including daily. Other products include Diary, Calendar, Panchangam and supplements released during festival occasion like Ramzan, Shabarimala season etc. The basic objective of circulation department is to increase the circulation and readership. There are two sections in Mathrubhumi, Calicut section and corporate section. The Calicut section deals with circulation of Calicut edition only. The corporate section deals with circulation of all other editions. The circulation of periodicals is also dealt under circulation department.
FUNCTIONS OF CIRCULATION DEPARTMENT
* Formulation of promotional schemes
* Conducting brand building program
* Sponsoring of programs
* Logistics management
DISTRIBUTION CHANNEL
In Mathrubhumi Calicut approximately 900 agents are working. Agents are selected in contract basis. After printing the number of copies required for each agent is sorted out and packed as bundles for the transportation and distribution. The transport vehicles are hired in contract basis. Usually the contract is given for 1 year and is extended or continued. Then the agent will collect the bundles from respective places and they distribute the newspaper to the readers. The agents are hiring the newspaper boys for distributing.
PROMOTIONAL ACTIVITIES
These are undertaken by both advertisement and circulation department. The main objective is to increase the circulation and readership. Two types of promotional activities being conducted by management are; * Promotion of company
* Promotion of product
Separate plans are formulated for daily and periodicals and that are by circulation department.
OFFERS
Posters, stickers, gifts, are offered along with periodicals like Balabhumi, Chitrabhumi, Grihalakshmi, Sports masika etc AUDIT BUREAU
It was founded in 1948. It consists of publishers and advertisement agents.
PRIMARY OBJECTIVES
To arrive at and certify authentic circulation figures representing net paid
sales of member publication and disseminate the date for the use space buyers.
Finance Department
GENERAL STRUCTURE
SENIOR GENERAL MANAGER- FINANCE
INTERNAL AUDIT
CORP.ACCOUNTS
ACCOUNT OFFICER
SENIOR CLERK
JUNIOR CLERK
Mathrubhumi is a company which performs the role of a manufacturer and seller. Manufacturer in sense, Mathrubhumi in the production department produce the publications. Sellers in the sense they sells out these publications. Income Mathrubhumi is from that is sold out. The important decision taken in the finance department are investment decision, fund requirement decision etc.
Manufacturing process starts right from the acquisition of raw materials like newsprint, ink, plate, chemicals, machinery and other process like maintenance of assets production process, selling process which includes marketing of the products and its distribution etc. involves finance. Finance department plays a major role in planning the organization needs for raising the necessary funds and putting them to effective use.
FUNCTIONS OF FINANCE DEPARTMENT
* Preparation of balance sheet and profit & loss account * Preparation of annual budget
* Preparation of cash flow statement
* Preparation of payroll
* Arranging finance for various financial needs
* Calculation of labor and overhead cost of an operation and product * Monitoring attendance records of the employees for calculation of bonus and allowances * Provide information regarding each receipts, payments, furnishing information about sales tax, collecting sales tax returns, filing returns etc.
FINANCIAL NEEDS IN MATHRUBHUMI
* Short term financial needs: – It includes the needs of finance within one year. This type of finance is used to purchase the raw materials. Power, to pay wages and salary, to pay taxes etc.
* Medium term financial needs: – The medium term finance is for 1 to 5 years. This type of finance is used in those works which are neither fixed nor liquid. In the case of Mathrubhumi the medium term finance id used for replacement of ingredients, furniture, maintenance of building etc.
* Long term financial needs: – Long term financial needs are also called Long term capital or fixed capital. In case of Mathrubhumi, long term financial funds are used for maintenance and replacement of old machines, purchase of extra machines, systems and accessories for setting up new buildings for starting a new edition or the expansion of the existing edition
SOURCES OF INCOME
* Advertisement
* Books division
* Security deposit by agents
* Financial institutions
* Scrap sales
PURCHASE DEPARTMENT
GENERAL STRUCTURE
PURCHASE MANAGER
SENIOR CLERK
JUNIOR CLERK
Purchase department is the department that deals with the purchase of raw materials, spares, machines etc. Purchases of materials for all units are purchased through head office. Only small stationary items can be purchased at all respective units. There is 9 working staff in the purchase department. Deputy General Manager (Materials) and purchase officer are the signing authority. The storage facility for the imported goods is at Cochin. One Accounts officer and 3 staff are working there.
FUNCTIONS OF PURCHASE DEPARTMENT
* Making orders for purchase of raw materials of the desired quality and quantity * Maintaining record of raw materials purchased
* Receiving and checking the raw materials
* Dealing with raw materials and purchase payments
* Maintaining appropriate inventory level throughout process * Taking appropriate steps in rectifying problem regarding materials
PURCHASE PROCEDURE
* Purchase requisition
It is a written request sent to inform the purchase department about the need for materials surplus, material requisition form will be filled and given to purchase department, which is in need of the material. The materials will be given from the store also. The particulars are entered into the store register and purchase register.
* Purchase enquiry
It is the process of sending in the prescribed enquiry form quoting the quantity, item rate, unit etc. After checking whether the required
specification are met or not, the purchase department invite quotations
* Receiving quotation
Enquiry is sent and quotations are invited from vendor. Purchase department maintains the list of the suppliers and their addresses. The received quotations are sent to respective section. After verifying whether the required specification are met or not, the quotations may be accepted or rejected.
* Purchase order
Once the quotation is accepted the purchase department sends the purchase order. Purchase order is the written request to the vendor of specified goods at an agreed price. It is stipulated the terms of delivery and payment.
* Receiving material
When the goods ordered are delivered the store will issue the goods received note (GRN). The vendor will compare the bill with purchase order and GRN and forward to the Accounts Department
MAJOR RAW MATERIALS
Newsprint is the main materials used in Mathrubhumi. Imported and indigenous newsprints are used. It forms 60% of the total cost. News prints are also obtained through consortium which consists of The Hindu, Malayala Manorama, Mathrubhumi, and Deccan Herald. Printing ink, plate and chemicals, film, uniform for staff, stationary items, periodicals and books for editorial staff and executives etc. are other materials to be purchased.
EDITORIAL DEPARTMENT
GENERAL STRUCTURE
DIRECTOR – EDITORIAL ADMINISTRATION
EDITOR DAILY
EDITOR PERIODICALS
JOURNALISTS
The editorial department is responsible for pretty much everything that appears in your publication that isn't advertising. Its main goal is to report the news accurately and in a reader-friendly way. This department determines what to present and what to avoid. An editorial division is considered as the nucleus of every newspaper company. The department has got a major role in every activities of the company right from collecting the news. The newspaper is drafted by separate group of people the editorial division edits news brought by the reporters, public and correspondents. In Mathrubhumi there are separate editors for Daily and weeklies.
REPORTING
The news collected by correspondent liners, staff reporters is reported at reporting section. Staff reporters cover the events occurring regionally or locally. The matter will be send to the central desk where it is edited. DESK
The matters provided by agencies come in digital format and the chief sub editor translates. It is also edited by the chief sub editor checks it. Then the text is composed. The matter is to be included in the daily and the page layout are fixed at the meeting presided by the editor. Then the matters go to production desk. They prepare page layout in the dummy in which the position of each will be fixed. The dummy is given to the photo composing section for pagination process. PAGINATION PROCESS
The first page, editorial page, sports page and half of the 7th page are fixed by the head office itself and the details will be sending to all the units in digital format. Slight difference or changes can happen in the 1st page according to the importance of the news at the respective units. Topics for editorial page are divided by editors and deputy director. Mathrubhumi daily is compared and checked all other dailies like Malayala Manorama, the Hindu, Economic Times and Deshabhimani etc. for finding out the missing news in Mathrubhumi. NRE DESK
This is the desk which deals with the outside Kerala printing unit of Mathrubhumi. At Mumbai, Chennai, Bangalore, and New Delhi Mathrubhumi have got reporters and photographers. They collect the news and sent it to the NRE desk at the head office. They translate it if necessary and preparing dummy are given to the photo composing section for pagination. After that the page is sent to the respective printing units through computer and at printing units the plate making and printing is done
PLANNING CELL
This is a cell which is headed by news editor planning. The meeting of planning cell is held by every Monday and decides upon the matter to be included as features in daily for the next one week and the work is assigned to each person in planning cell.
PRODUCTION DEPARTMENT
GENERAL STRUCTURE
GENERAL MANAGER- WORKS
DEPUTY GM- PRODUCTION
DTP SUPERVISOR
PRODUCTION SUPERVISOR
MAINTANANCE SECTION HEAD
DTP OPERATOR
PRE.PRESS ASSITANTS
PRINTING ASSISTANTS
ELECTRICAL TECHNICIAN
MECHANICAL TECHNICIAN
The production department of the newspaper has embarked on a quality improvement effort. The look and quality of the physical newspaper sheet is
determined by the production department. Production department makes sure that the reader enjoys holding the paper in his or her hands. This department deals with the printing work of Mathrubhumi Daily. The main product of Mathrubhumi is the daily or the newspaper. The various process in the production can be summarized as photo composing, plate making, press, post press, binding. Paper is printed from Mathrubhumi press at the head office and distributed to various places. Process in production
* Pre-press
* Press
* Post press
*
FUNCTIONS OF PRODUCTION DEPARTMENT
* Photo composing
From this onwards the actual position work starts. The page is set up in the company and this process is known as Pagination. Pictures are scanned and sorted in the file and they are posted in the place provided for it. The front of Mathrubhumi is unique one it is developed by Mathrubhumi itself. The software used for it is quark x press 4. For Mathrubhumi daily, Thozhilvartha and Mathrubhumi illustrated weekly. The software is supplied by data Tec, it is dos based software. The news matter from the editorial section is given to the company section. The visual display unit operator composes the news matter. In the case of advertisement the matter will be sent to the advertisement department. The news matters composed are arranged in the page layout according to the illustration from the editorial. * Film and plate making
The page will be sending for film and plate making as post script. The film is loaded in the image maker; the film output is used for making. Four color photo or image 4 films and 4 plates are needed, one each for Cyan, Magenta, Yellow and Black. The other color in each films and plates will be different according to the required color.
* Printing
The plates are loaded and in the printing offset machine. Two types of
printing machine are web offset type and set type. The head set type printing is mainly used for periodicals. There are four printing units used and is oil based.
* Binding
This is necessary in the case of periodicals and books. The total number of forms are placed one above the other and are stapled together. Then the three sides will be cut, that is comes in the form of a book.
* Packaging
According to the order given from the circulation department, the number of copies required for each agency is sorted and will go to dispatch.
* Delivery
The packets will be sending for delivery. The paper bundles are distributed by the contractors to the agents. The bundles of periodicals are taken from the head office to each unit according to the order. Circulation department provides dispatch advice to the process.
* Quality control
The testing is done online directly on machine. Test printing is done and if the quality is not good it is rejected.
* Waste disposal
The major waste comes in Mathrubhumi are cut papers film cuts, aluminum sheets, print waste, empty tins and wrappers etc. The wastes are disposed through auction. Tenders are invited through advertisement in newspaper.
CHAPTER V
ORGANIZATION'S CONTRIBUTION
TO THE SOCIETY
ORGANIZATION'S CONTRIBUTION TO THE SOCIETY
The leading newspaper in our state 'Mathrubhumi' has once again showed its social responsibility by starting an initiative to create awareness among
the budding generation in our schools. It will boost the various clubs in schools to do their best activities to protect environment and create a sense of awareness. The nongovernment organization Mathrubhumi conducted this environment protection movement "SEED", it is big and is also very popular. This programme is one of the best for the future generation and to protect nature. The Government will provide help to all future development programmers of SEED.
OBJECTIVES
* To make children understand environment and environment problem. * To provide environment education opportunities for school children. * To utilize the unique position of school children as conduits for awareness of the society at large. * To facilitate children's participation in decision making in areas related to environment & development. * To bring children into direct contact with the environment problem facing the society they live in and make them think of solutions * To involve children in action based programs related to environment in their surroundings
CHAPTER VI
SWOT ANALYSIS
The SWOT analysis is a valuable step in your situational analysis. Assessing your firm's strengths, weaknesses, market opportunities, and threats through a SWOT analysis is a very simple process that can offer powerful insight into the potential and critical issues affecting a venture. The SWOT analysis begins by conducting an inventory of internal strengths and weaknesses in your organization. External opportunities and threats that may affect the organization, based on your market and the overall environment. The primary purpose of the SWOT analysis is to identify and assign each significant factor, positive and negative, to one of the four categories, allowing you to take an objective look at your business. The SWOT analysis will be a useful tool in developing and confirming your goals and your marketing strategy.
INTO
WITH
CONVERT
MATCH
WEAKNESSES
STRENGTHS
STRENGTH
OPPORTUNITIES
STRENGTH
* Dedicated employees
* Social commitment
* Public trust
* Wide mass support
* High quality journalism
* Positive mindset of labor unions
* Unions have no political affiliation
* 88years of experience helps to get a reputation and goodwill * It has adopted all types of employees welfare measures and provides financial assistance to the employees. WEAKNESS
* Lower advertisement comparing with leading Malayalam dailies * Mathrubhumi publication are less when compared with competitors * Even though Mathrubhumi accepts modern technology, it is slow in doing so. OPPORTUNITIES
* Increase in circulation
* Product diversification
* High market potential
* Worldwide readership
* Very good promotional activities
* By making use of its population, Mathrubhumi can enter into newer
territories or language. THREATS
* Rise in price of paper
* High competition from other newspaper
* Fluctuation in price of row material
* Malayalam editions of reputed English newspaper may be a treat in future * Influence of electronic media – Internet
CHAPTER – VII
FINDINGS, SUGGECTIONS &
CONCLUTION
FINDINGS
* Good management employees relation
* More quality conscious then quantity
* Separate supervisors for separate sections
* Qualified employees
* For quality improvement they are using quality check point at the end of each stage * Well sophisticated machines are used for the production * Powerful advertisements
* Brand name
* Concentration in right politics
* More religious oriented news
* Giving more importance in advertisement
* Due to very good traditional background and experience of the company it has reputation among the public * It was found out that the company provide effective training program * Company website is an effective tool to provide information about the product and service * Heavy growing competition from other company is effective marketing
SUGGECTIONS
* Availability of more editions would be better choice to overcome competition and to capture market share. * Due change in attitude of young generation towards mother tongue, creative products always have
greater demand. So variety of products should be launched. * The trend of paperless office and class rooms invoke a special need of spread in the company much faster through electronic media which can also be cost effective. * Encourage young talent through different workshops and publishing their creations can help the company as well as can encourage the same. * Ensuring quality measure and employees and employee welfare even more will create better cohesiveness. * Motivation is one of the important functions which stimulate the sales. Hence the organization should take step to increase motivation provided to sales person. * As the profit of the company depends upon the nature of the workers as possible. * More advertisement through different source can be more beneficial to the organization.
CONCLUTION
Print media in India and around the world has gone through dynamic changes through globalization. In this modern world he other type of medias like electronic media, internet, radios etc. are very popular and they catch the major part in this industry. But today print media has its own importance. Mathrubhumi is ranked second top ten newspapers in Kerala. They are also giving much importance to the quality rather than quantity. Mathrubhumi was the guiding light of people who craved for equality and independence. In the eight decade of existence Mathrubhumi proved its commitment to fundamental human values, literacy, culture etc. advancement in science and technology winds of change in terms of social enlightenment had its direct impact on the Mathrubhumi as well as could absorb assimilate and adapt itself to the changing environment ethically and authentically, which must be secret behind its rate of growth of the last 88 years.
EXPERIENCE IN THE COMPANY
I am very glad to submit my organization study report because I did my study in such an esteemed organization like Mathrubhumi is one of the leading publishing companies in India with high circulation. It has inclusive department to monitor and manage the risks faced by it. And it also has very good public relation. It was really a good experience to me. Through this
study I got a clear idea about the efficient functions of Mathrubhumi. I got an unstinted support from my company guide Mrs. Uthara to understand and evaluate several matters. My doubts were cleared by them every time.
BIBLIOGRAPHY
Books:-
Chabra T.N (2008) Principles and Practices of Management, New Delhi, Dhanpat Rai & Co
Koontz Harold and Weihrich, Heinz (2008) Principles of Management, New Delhi Tata Mc Graw- Hill
Human Resource Management: V.S.P Rao
Websites:-
www.mathrubhumi.com
www.mbiseed.com