Both manufacturing and the service industry drive today's economy, not only domestically but globally. Innovation, design, and creativity are essential to each organizational type. A company must find its niche and create a name for itself that differentiates itself from all others within its branding. By having the creativity to take another company to the next level all three aspects must be balanced.
Don't waste time Get a verified expert to help you with Essay
The restaurant industry is very complex and offers a great variety to customers. Innovation, design, and creativity can be seen in each company. Restaurants include everything from fast food settings to fine dining, inexpensive to expensive pricing, American food to Asian cuisine. The restaurant industry strictly caters to the needs and wants of the public. Fast food has become a necessity with the growing fast pace of life. Companies such as McDonalds, Five Guys, Taco Bell, and Subway have not only created different menus in relation to daily meals but also have created a healthier choice menu. Offering different varieties is a form of innovation. Innovating new concepts and ideas will create a name and buzz that will be beneficial to the company. For example, when Wendy's created the first value menu in 1989, items were 99 cents ("Wendy's ", 2013). This was innovative and created an option for those on a tight budget. With the popularity of the value menu other chains followed suit including, Taco Bell, McDonalds, and Burger King. Designing of a menu, concept, building, even a drive through is important to the restaurant industry. Design goes down to specific details and even reasons why colors are chosen.
For example, researchers have discovered the color red makes people hungry (Buswell, 2013). It is very common to drive past several chains and notice they all share some sort of red color in the logo or building structure. Designing a menu that caters to a crowd with dietary restrictions is growing ever more popular. By creating a dietary menu options are given to those that may not usually patron a chain. This creates new customers and more profit for a restaurant. Creativity is also important within the service industry. With a growing list of options to choose from to dine there has to be an element of creativity to attract customers. Restaurants such as Black Angus Steakhouse offer a mailing club that sends out a free birthday meal up to 20.99 for anyone that signs up for coupons and emails ("Black Angus", 2013). Not only does this bring people in that may only go out to a nice sit down steakhouse a few times a year but it also provides an incentive to return, as well as spend money in the restaurant.
By giving a coupon or free item customers feel as though they are getting a deal and tend to spend more money since they are already saving somewhere else. Restaurants hope that offering deals will not only create a reoccurring guest, but the savings will entice consumers to purchase a dessert, cocktail, or add on item. The same three principles go for manufacturing companies such as General Motors Corporation. General Motors offers a multitude of designs including Chevrolet, Buick, Cadillac, and GMC. GM prides itself on being creative and innovative within its industry. According to "General Motors Corporation" (2014), "We challenge ourselves to be creative and lead in everything we do" (Our Company). Having a clear innovative approach has shown beneficial throughout the economic struggle. Learning and offering new concepts has helped secure GM within the car manufacturing industry. Listening to consumer's needs and wants when purchasing a vehicle have been heard.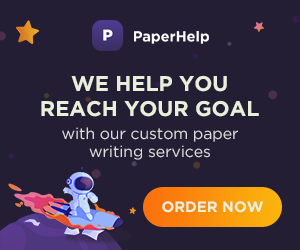 Creating a new design concepts not only in the factory but in the car lots can help with sales. Finding the most cost efficient way of producing a vehicle, marketing to a specific genre of people, and creating life time customers is the goal. Each year new concept cars or upgrades are made to the previous year's model. By updating and adapting features, consumer interest grows. A new design in Arizona offers clients the opportunity to get a haircut, pedicure, lunch, and offer daycare at no cost when in the market for a new car. The Toyota Company has created a more relaxed approach to the buying of a vehicle. This is an unheard of approach that General Motors could learn from. By providing an environment that is relaxed and enjoyable consumers may be more inclined to visit that dealership. All three concepts can be easily defined in each industry. Although, this is just an overview of how the three principles all work together, the principles run deeply through the core of the company. Creativity, innovation, and design spread throughout each branch within a company. When one department excels within these principles great things can be created, and new ideas can blossom. The future for the restaurant industry and manufacturing industry
look bright and promising for years to come, as long as new ideas, and concepts and created.