After you have completed your individual research on your chosen type of health care organization, collaborate with your Learning Team to complete this table. Then, refer to this table as you collaborate to write your paper. Include this table as an appendix to your paper.
Don't waste time Get a verified expert to help you with Essay
Fill in the necessary information in each cell, but be as succinct as possible.
1. Provide names of or links to specific organizations. Summarize key products or services provided by each type of organization and identify the primary customers they serve.
Organization One
Organization Two
Organization Three
http://www.fda.gov/
U.S. Food and Drug Administration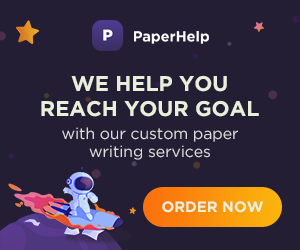 2. Outline the overall content of the major regulations, accreditation requirements, and other standards that affect each organization. Provide the title, section, parts, or subparts or the numbering system and so on of the specific regulations or accreditation requirements.
For example: Use of electronic signatures in electronic medical records is equivalent to handwritten signatures on paper; FDA regulation; Title 21 CFR Part 11, Subpart C, § 11.200 Electronic Signature: http://www.accessdata.fda.gov/scripts/cdrh/cfdocs/cfcfr/cfrsearch.cfm?cfrpart=11

Organization One
Organization Two
Organization Three
Food and Drug Administration Safety and Innovation Act (FDASIA) Because of their importance, an agency's rulemaking plans are of great interest to a wide range to stakeholders. Therefore, the Federal Government publishes a semi-annual agenda of upcoming regulations in the Federal Register, usually in the Spring and Fall. As part of FDA's Transparency Initiative and FDA Transparency Results Accountability Credibility Knowledge Sharing (TRACK), we are also providing periodic updates on FDA's Unified Agenda rulemakings. On the Unified Agenda-TRACK Web page, we will maintain an updated agenda of FDA's Unified Agenda rulemakings.
3. Highlight the effect of each organization's regulations, accreditation requirements, and other standards on the risk- and quality-management functions and activities.
Organization One
Organization Two
Organization Three
The scope of FDA's regulatory authority is very broad. FDA's responsibilities are closely related to those of several other government agencies. Often frustrating and confusing for consumers is determining the appropriate regulatory agency to contact. The following is a list of traditionally-recognized product categories that fall under FDA's regulatory jurisdiction; however, this is not an exhaustive list.
In general, FDA regulates:
Foods, including: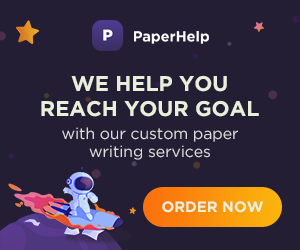 dietary supplements
bottled water
food additives
infant formulas
other food products (although the U.S. Department of Agriculture plays a lead role in regulating aspects of some meat, poultry, and egg products) Drugs,
including:
prescription drugs (both brand-name and generic)
non-prescription (over-the-counter) drugs
Biologics, including:
vaccines
blood and blood products
cellular and gene therapy products
tissue and tissue products
allergenics
Medical Devices, including:
simple items like tongue depressors and bedpans
complex technologies such as heart pacemakers
dental devices
surgical implants and prosthetics
Electronic Products that give off radiation, including:
microwave ovens
x-ray equipment
laser products
ultrasonic therapy equipment
mercury vapor lamps
sunlamps
Cosmetics, including:
color additives found in makeup and other personal care products skin moisturizers and cleansers
nail polish and perfume
Veterinary Products, including:
livestock feeds
pet foods
veterinary drugs and devices
Tobacco Products, including:
cigarettes
cigarette tobacco
roll-your-own tobacco
smokeless tobacco
4. Specify components of performance-management systems—policies and procedures, self-audits, benchmarking, complaint management, corrective or preventive action, education and training, communication, and other mechanisms—to be used by each organization.
Organization One
Organization Two
Organization Three
Risk communication staff: Our Risk Communication Staff's objective is to assess and enhance FDA's approaches to effectively communicate the risks and benefits of using FDA-regulated products. This includes providing leadership in identifying, developing, conducting and promoting cross-cutting research, promoting understandable communication, and finding ways to improve the consistency and effectiveness of our communication approaches. This program also directs the activities of FDA's Risk Communication Advisory Committee, which was established: to advise on strategies and programs to communicate the risks and benefits of FDA-regulated products so as to facilitate optimal use; to review and evaluate FDA's and others' research relevant to such communication; and to facilitate interactively sharing risk and benefit information with the public to help people make informed independent judgments about use of FDA-regulated products.
Our major functions include:
Coordinating development of agency policies on risk communication practices.
Coordinating agency strategic planning activities concerning risk communications.
Coordinating agency research agenda for risk communication methods.
Facilitating development and sharing of risk communication best practices and standard operating procedures.
Conducting risk communications research on methodological and cross-cutting issues.
Leading management and coordination of the FDA Risk Communication Advisory Committee.
Staffing and co-leading FDA's Communications Council
5. Provide links to any relevant sources that will be useful as your Learning Team completes the paper.
Organization One
Organization Two
Organization Three
Fda.gov