Panera Bread is a renowned restaurant that has come about from the merging of great companies and people. However, the beginning was actually with Au Bon Pain which was started in Boston's Feneuil Hall as a demonstration bakery. Louis Kane was struck by this store's growth potential and purchased the business in 1978. Between 1978 and 1981 the company opened 13 stores, but subsequently closed 10 of these stores, in the Boston area and had major debt. Ronald Shaich, a recent graduate from Harvard, opened the Cookie Jar in 1980 and befriended Louis Kane. In 1981, the friends merged the Au Bon Pain and the Cookie Jar to form one business known as Au Bon Pain Co. Inc. The co-CEO's were able to lower debt, expand the business, and centralized facilities for dough production. In 1985, the company added fresh made sandwiches to their production when they noticed customer behavior of purchasing a baguette cut in half and using cold cuts brought from home to make sandwiches. This allowed for a new way to reach customers with fast service, all the while staying nutritious.
Don't waste time Get a verified expert to help you with Essay
Panera opened in three business segments: company owned bakery-café operations, franchise operations, and fresh dough operations. The key initiatives of Panera's growth was focused on growing store profit, increasing transaction and gross profit per transaction, use its capital smartly, and put in place drivers for concept differentiation and competitive advantage. During the recession, while other companies were lowering pricing and quality of goods, Panera was doing the opposite. The company instead targeted customer who could afford to spend an average of $8.50 on lunch. So during 2009, the company raised prices twice, on bagels and soups, which enabled the company to provide more for less. This attitude also allowed the company to maintain employees and customer satisfaction. By keeping labor consistent with sales and continuing to invest in its employees as a way to better serve its customers. In 2009, Panera had sales of nearly $2.8 billion and was ranked as the largest fast casual chain.
Panera learned from its competitors, none of those competitors had yet to figure out the formula for Panera's success. Panera has continued to add new and exciting products to its menu and strive to meet the expectations of its customers, and this included the new breakfast sandwiches introduced in 2008. The menu was redesigned and its menu boards with the hope of drawing the customer eye to the highest margin items. These new menus also included the calorie information for items in 2010, well before any other company did so. The company has been able to anticipate and react to changes in food and supply costs, included fuel, proteins, dairy, wheat, tuna, and cream cheese in effort to drive gross profit per transaction. Resources:
When dealing with resources there a few that jump out such as: Panera's intellectual capital, its financial position, and the executives. Each of these resources enable the company to grow and provide service to customers while maintaining their current standards. Panera has been able to see their company continue to generate profits, keep employees working, and grow the company. Since the company is so good to their employees and franchisees, these employees are eager to maintain quality, which in turn leads to more loyal customers. Panera realized that the key ingredient was the kind of people behind the counter who provides the customer service. Because the company is maintaining quality, which includes freshness and nutrition this allows the customers to choose this casual fast food location for a much better meal. Since the company is doing well financially, they are able to continue expanding, which leads to more jobs and potential for the areas surrounding the store. This in turn enables the company to maintain their financial position and continue to invest in new ventures. Capabilities: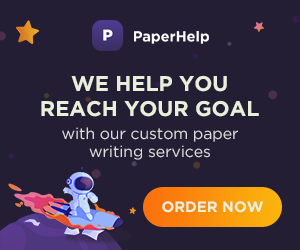 Panera offers a great value on their products. This healthy option offers a number of varieties which enable customers to get anything from soup to pastries. Since trends are always changing, Panera does a good job in changing their menu to keep with customer demands. This ever changing menu has offerings to satisfy changing customer preferences, improve its products, and maintain customer interest. By maintaining the customer interest in its menu items Panera must continue to do research and develop new goods. As Panera doesn't have a test kitchen, these items are instead tested these items out directly in the cafés. The research and development team have twice yearly retreats that allow these team members to "out do" each other with their creations. Panera has also been able to negotiate the real estate locations so that be actually favors the company. This is also true with the ordering food products and other goods. Most of these companies will offer discounts on goods due to the name recognition and stability of the company when others are failing. Core Competencies:
When looking into core competencies Panera has proven and developed many of these. The goal in the beginning was to sell high quality food with a mid-price level. Panera has since exceeded the goal and customer expectations in the casual fast food category. The company continues to maintain these expectations by having fresh dough distribution centers in regional areas. This provides the product quickly and allows for faster use which keeps the product fresher for customers. While Panera strives to maintain these standards, the company also reaches out to the surrounding community by giving away left over bread to homeless shelters and collects donations for other charities. Panera also believes in providing bakery-café operators the chance to participate in the success of the location, which enable the company to attract and maintain experienced and highly qualified personnel. Findings of Fact:

Franchising a Key to Success:
Franchising is a key component in the growth that Panera has experienced. Since a franchisee is purchasing the use of the Panera name, this means that they are also purchasing the business model and trademark for their location. This allows the company to grow quickly and the franchisee contributes the resources and capabilities necessary to implement the Panera concepts and strategies. The franchise program began in 1996, and as of December 2009 there are 795 franchise-operated bakery-cafés open throughout the US and Canada. There are also commitments to open another 240 additional locations. Panera sells locations via the Area Development Agreements (ADAs) and the franchisee must be able to meet financial requirements set forth by Panera. The strategic choice perspective, which proposes that not only does the company adapt to changing environments, but they also have the opportunity and power to reshape their own environment, means that Panera is able to draw customers who can afford to spend a little more. By opening franchises across the country, the company is reaching for a functional strategy by achieving corporate and business unit objects.
By implementing the strategy that each franchisee must open a set amount of locations within their development area can allow the company to expand and reach a greater amount of customers. In 2009, 57.6% of the company's bakery-cafés were owned by franchises comprised of 48 franchise groups. Panera does not facilitate the construction or development of the area where a location will be built. Franchising is a great way for Panera to enter new markets with little to no cost to the company. This can be seen with how Panera moved into the Canadian market. Panera entered into a credit facility with a Canadian franchisee and in March 2010, Panera had repurchased the locations in order to be more directly involved in the new Canadian market. By implementing ways for franchisees to continue to expand and generate more sales Panera would be able to lower some of the standards set to become a franchisee and this would allow for more opportunities for growth both inside and outside of the US and Canada. Quality and Concept Different from Competitors:
Facing competition from numerous sources in its trade area means that Panera has to offer something unique. This means that Panera offers something different, such as fresh-baked artisan breads, fresh sandwiches, soups, and salads without worrying about whether it was nutritious. The unique dining experience to customers, combined with nutritious food and fast service keep customers coming back. The friendly atmosphere, which includes comfortable seating, warm tones, and convenient locations can offer customers a better option to be able to hang out and possibly spend more money. Panera handles this obstacle by offering specialty food, casual dining, and quick service cafés. However, competitive factors include location, environment, customer service, price, and quality of products. This means that Panera competes for the best locations, hourly employees, and customers. The corporate culture within Panera has always been a collection of beliefs, expectations, and values learned and shared by the company employees. This results in employees striving to be the best that they can be when offering quality service and products.
There are competitors who have begun to test the concept of "upscale" dining, may also test the health and wellness or sustainability component that could be included. By being able to maintain their core beliefs such as no chemicals or preservatives, the company is able to bring customers back to simpler times and provide good, quality food. Since Panera is able to dedicate themselves to their concept the company has enjoyed brand loyalty, positive name recognition, and goodwill. Since Panera operated on three business segments such as company-owned bakery-café operations, franchise operations, and fresh dough operations the company is able to keep a better feel for those segments and maintain standards.
Panera was able to extend its strong values in unpretentious ways in a welcoming atmosphere. Locations were often donating bread and baked goods to community organizations in need which showed that they were involved in bettering their community. By ensuring that Panera sets the standards that competitors much strive to reach, the goal is to find a propitious niche, such as the casual fast food dining experience with specialty foods. Financial Growth
Panera reported a 48% increase in net income of $25,845 million during the first quarter of 2010. Panera believed that its primary capital resource was cash generated by operations. The principle requirements for cash have resulted in the company's capital expenditures for the development of new company owned bakery-cafés. By putting this capital to work for the company, such as purchasing new equipment, remodeling locations, or other needs such as enhancements to information systems or infrastructure, will be able to maintain standards for products. The company has access to a $250 million credit facility, which as of December 2009, had to borrowings outstanding. Panera will be able to use its cash flow from operations and available borrowing under its existing credit facility will be sufficient to fund its capital requirements for the foreseeable future. Panera should continue to invest in training, labor, and quality products.
Panera was able to increase costs, which resulted in better products while other competitors were cutting costs, and this resulted in a more loyal customer. The company should continue to increase performance and be able to increase stock prices. The franchise agreements also provide a source of income when fees are due. These royalties and fees in fiscal year 2009 were up and with the franchisee opening more locations that should continue to grow. Finding ways to provide quality products at a mid-level cost to the customer will continue to ensure that Panera will continue to see growth in the future. Panera should begin to spend some of the capital on marketing. Although most of the marketing has been done by word of mouth, there is no reason why the company couldn't do some advertising. This would increase customer knowledge and traffic within the locations.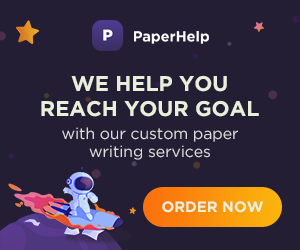 Overall Panera Bread Co. Inc. is a stable company which has continued to grow as other competitors scaled back in the recent recession. Panera offers quality food, customer service, and a welcoming environment which some other competitors do not offer. By offering this type of arrangement for customers, it encourages more spending and allows customers to take their time while getting their meals faster. Being a national leader in business can allow the company to meet obligations and ensure that the capital will continue to grow. Panera will continue to set standards and strive to meet them every day.
Works Cited
Wheelen, Thomas L. and J. David Hunger. Strategic Management & Business Policy. 12th Edition. Boston: Pearson. 2012. Print