Industry Analysis
Don't waste time Get a verified expert to help you with Essay
Dominant Economic Characteristics
Panera Bread Company is a chain of restaurants, both company owned and franchised, that provides food and beverages with more of a café experience as oppose to a traditional fast food restaurant. Panera NAICS code is 722310, which is classified as food service contractors. Food service contractors can be can be classified as cafeterias, fast food restaurants, or regular restaurants just to name a few. In 2007 there were approximately 23,250 establishments in this industry, which was up from 20,693 in 2002 and 18,991 in 1997, which shows that people are continuously opening more and more restaurants each year.
Since 1997, the food industry under this NAICS code has seen significant increase in sales. The total number of sales in this industry has more then doubled since 1997, which can be attributed to two things. One of those is that they're a just more establishments out there in 2007 then there were 10 years ago. The second, and probably most important reason why sales have more then doubled, is that people are just simply going out to eat more as oppose to cooking at home.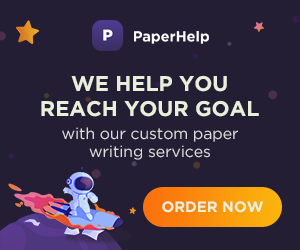 Success in this industry is predicated on the ability to be able to not only appeal to consumer taste and preferences but continually changing product offerings to keep these customers happy and loyal to your restaurant. More often then not, companies in this industry fail and go out of business prematurely because they are not able to appeal to a wide enough customer base. Obviously you must have great food in this industry, but equally as important is the location, customer service, prices, and time of day that you choose to do business. If you don't have a handle on these items then you will likely not make it past the first year without taking a significant loss. Due to the fact that there are different types of needs among customers, there is no way one establishment can serve the needs of everybody. Each restaurant must figure out the few things they do well and service those customers whose needs fit into what that restaurants do well.
Driving Forces
One of the key driving forces in this industry may seem obvious and simple but it is the most important thing in this industry. The restaurants must have good food to satisfy the ever-changing needs of customers. Since customers do have different preferences and these preferences could change at anytime, food companies must figure out a way to not only attract, but also maintain customer who love their food. However, to develop a sustainable advantage on taste alone is not likely when there are so many options when people eat away from home.

Price is also a driving force as it is with any industry. A company must be able to provide their products cheaper then their competition or be able to convince their customer base that their products are worth the extra buck. In order to justify customers spending more money on your products, you have to somehow differentiate your product. Typically, companies either make their products healthier or find ingredients that make the products taste better then the competition if they are charging a premium price. If they are unable to convince consumers that their products are worth the premium price then they must figure out a way to drive down costs so they can charge as little as possible. With the economy struggling, this is a viable option for many companies in this industry.
The last driving force is in this industry is location. A prime location can make or break a company. A company can have the best food in the world and even offer their products at great prices, but without the ability to get the foot traffic, because of a bad location, the company is doomed before it is even started. A restaurant must pick a location that will be able to service as many people that they have identified as potential customers. For instance, a healthy sub shop may be inclined to locate their business next to a health spa where people workout. The restaurants that are able to find an optimal location give themselves a far better chance to succeed for many years. A great location can be a sustainable competitive advantage and allow companies to outperform their rivals.
Key Success Factors
One of the key success factors is to be able to adapt to customer taste and needs in this rapidly changing market. To put it plain and simple, people get tired of eating the same thing so in order for a company to be successful, Companies must have a wide variety of product offerings. This is why you see many restaurants introducing new products for their customers to try. They have trail stages to see if these new products will be a hit and if they are then they keep them on the menu. If their customers do not accept them then they take them off the menu and try something else. So not only must you have a great core group of food options on your menu, but you must be able to change up your menu so that customers don't get bored with the same options.
Another key success factor in this industry is customer service. When people elect to eat out instead of eating at home, they expect to be treated well by the restaurant personnel. Obviously the level of customer service changes depending on the place that an individual is eating at. The more money someone is spending then it is likely that they will expect better customer service. Part of going out to eat is the experience and bad customer service can cause a company to lose customer even if their products are top of the line.
Location is also a key success factor and a big one at that. Many companies that are unable to acquire a prime location are unable to stay in business. People don't want to have to go out of their way to go to a restaurant in most cases so if a particular restaurant is not in a convenient place then they will not get much foot traffic. Foot traffic is the only way that companies in this industry can keep up with their financial obligations and turn a profit. I can say from personal experience that I have chosen to go to a restaurant based on convenience of the location and I feel that I am not the only one who has made a decision like this when choosing a place to eat.
Porters Five Forces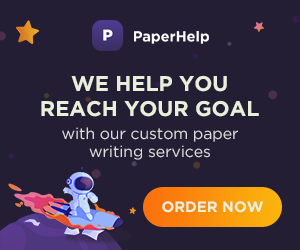 Threat of New Entrants
The threat of new entrants in the food service contractor industry is extremely high. The restaurant industry is one of the most entered industries year in and year out. The barriers to open a restaurant are nowhere near as high as other industries and if a restaurant owner can find a niche group of customers in a good location then they can be profitable. However, this is a feat that is much easier said then done. Although it is very feasible for new entrants to enter into this industry, it is definitely not an industry that is easy to have longevity in.
The threat of new entrants for Panera Bread is not as high as some of the other restaurants in the industry. They have many established cafes all across the country that have been successful for years and would be hard for new entrants to compete on their level. In local markets a new entrant may be able to undercut the business of one individual store but it would be much more difficult for a start up to undercut Panera in the national or even the regional scene. Also, the fact that Panera Bread has a very aggressive growth strategy makes it even more problematic for new entrants to be able to compete at the level the Panera is on because they are always playing catch up.
Substitute Products
Substitute products are very prevalent in this industry and it affects all restaurants that are in the food service contractor industry. If you ride down a main street in any decent size city in this country for five minutes you will pass at least one hundred places to eat. Each one of these places is a substitute for one another, which makes this industry one of the most competitive industries that we have. With the number of restaurants growing, there are going to continue to be a plethora of substitute products. Also, items that people purchase at grocery stores and cook themselves are substitutes for restaurants in this industry. Americans are becoming more cognizant of what they put in their body and the best way to be absolutely sure that what you are putting in your body is exactly what you want is to prepare the food yourself.
Just like every other company in this industry, Panera Bread is not immune to substitute products and must always account for other companies that offer substitute products. There are many viable eating options for customers in close proximity with nearly every Panera Bread cafe. With this being the case, Panera must always look for ways to continue to bring customers into their cafes instead of those customers picking another option. Panera has been able to offer some unique products that are perceived as healthy which allow them to lessen the threat of some substitutes but it would be nearly impossible to get rid of the threat of substitute products because there are so many options. Perhaps the most difficult thing for competitors to be able to duplicate is the experience that is provided at Panera. Although there are other companies who are able to offer a pleasant dinning experience in the fast-casual restaurant industry, there is no substitute for this type of customer service. Either you have quality service for your customers or you don't.
Power of Suppliers
The power of suppliers in this industry is relatively low. This is due to the fact that there are often many possible suppliers to supply the needs of the restaurants. When this is the case, suppliers have no negotiating power to charge extremely high prices and must come to terms with the restaurants that are purchasing the various ingredients that go into their products. If suppliers are able to develop an ingredient that is rare or somehow do a value chain activity better then other supplier then they may have more negotiating power. However, even with this fact, the majority of the power in this relationship lies with the restaurants that are making the purchases.
Panera Bread has 17 regional facilities that make all of its dough and then it is shipped out to each individual store. These facilities are owned or franchised out by Panera Bread, which gives them a huge competitive advantage. They control every step of the making of their main ingredient and this obviously gives them all of the power when it comes to purchasing dough. As long as the people who work there are satisfied then they will have no problem with having there dough needs met. They do ensure that these facilities make a profit but obviously not at the expense of Panera Bread.
However, with other products that they use such as paper goods, coffee, and sweet goods, they use independent distributors to meet these needs. These suppliers have a very low amount if power when negotiating with Panera. These suppliers likely depend heavily on the Panera account to survive so they must meet virtually all of Panera's requests if they want to continue to do business with them. Some products that each individual store may have to order on a frequent basis may find that they have a little less negotiating power if a particular supplier is able to delivery these supplies on a timely basis. With this being said, the bulk of the power lies with Panera and not the suppliers.
Power of Buyers
The power of buyers in this industry is extremely high for various reasons. The main one is that there are low switching costs when an individual chooses to go from fast-casual restaurant to fast-casual restaurant. The only real cost may be one place may be further then the other which brings gas prices into play but typically these types of restaurants are located in similar areas so this is not that big of a factor. Anytime someone is spending money in a saturated market with several options, the consumer has all the power. The only way for restaurants to get some of the power back is to offer products that are perceived to be better then the competition.
Panera Bread customers have an extremely high degree of power just like customers that buy food within this strategic group in the market. There are viable options for customers of Panera to choose from which always puts Panera in a position in which they have to convince customers that Panera is the best option to meet their needs. Panera must continue to evolve their menu and keep coming up with new items that keep their customers coming back for more. This is the only way that they can take some of the power back from their customers.
Rivalry Among Competitive Sellers
Everybody wants a piece of the American Dream in this country and the good thing about this country is that through hard work and dedication, anyone can be successful. With this being the case, there is fierce competition in virtually every industry in our country. The food service contractor industry is no exception to this fact and possibly is more competitive then most other industries. There are major players at every single level of this industry and each individual company is always looking for a slight advantage over their competitors. The fast-casual sector of this industry is rapidly growing and it is likely that we will continue to see more and more companies vying for market share in this industry. The fact that people are spending significant dollars in fast-casual restaurants gives companies in this industry a golden opportunity for continued growth.
Panera Bread has been able to carve out a niche in the fact that their dough process is not easily duplicated and nobody has been able to create products quite like Panera Bread. So, in this respect there is not a competitor that is selling the exact same thing that they are selling. However, I feel that Starbucks is a close competitor and they may have some of the same customers. When you think about a place that you can go and hang out with friends or catch up on some work or read a good book, Starbucks definitely comes to mind. In this relationship, Starbucks is definitely big brother and has far more locations around the world then Panera does so they obviously bring in more revenues yearly. Panera is trying to duplicate the atmosphere of a casual place to hang out but they are still playing catch up at this point in time.
I also think Chipotle is a competitive rival but for different reasons then Starbucks. Chipotle is a fast-casual restaurant that has been able to create a product that consumers consider different and really tasty. It is a place that you can order and get your food relatively quickly and sit down and enjoy your meal with friends on the inside of the restaurant or outside. Although Chipotle definitely doesn't have the atmosphere that Panera Bread has, it is very believable that when people are sick of fast food and are looking for a fast-casual restaurant to eat at, these two places come up. I can speak from experience that this has definitely been the case for myself on numerous occasions. Internal Analysis: SWOT & VRIO Framework
SWOT Analysis
Strengths
A. Strong Brand Name
B. Atmosphere of Restaurants
C. Own Subsidiary for there main ingredient
Weaknesses
A. Lack of international/domestic presence in comparison to competitors Opportunities
A. Expand Domestically/Internationally
B. Continue to expand catering activities
Threats
A. Recession
B. New Restaurants
Strengths
Panera Bread has been able to continually grow and make significant dollars year in and year out because they have many things that they do well. One of these strengths is the brand name "Panera Bread." When people think of Panera they automatically think of a fast-casual restaurant with good food. It is somewhere that people can go and not pay significant dollars and walk away being happy with the food that they ate. This is probably the biggest strength that you can have in this industry because if your restaurant name is not associated with quality food then you have no chance of succeeding in the restaurant business. After all, nobody wants to eat food that is not enjoyable going down.
Another strength that Panera has is the atmosphere and dinning experience that they provide for their customers. When people think of Panera they think of someplace that can offer relaxation for themselves as well as friends. Its just a great hang out spot where people can catch up on homework, read a good book, and hang out with friends all while enjoying some of the great products that Panera Bread offers.
Panera is also able to produce its own dough, which is strength in two ways. The first is the most obvious. They can cut out significant costs when buying from their subsidiary and don't have to worry about not being satisfied with the end product because ultimately they are producing it. Also, since dough is their main ingredient and what they are famous for they would not want outside knowledge of this trade secret. By producing the dough themselves minimizes significantly the possibility of other companies being able to capitalize on Panera's trade secret.
Weaknesses
The biggest weakness that I saw in doing this case study is the fact that they have a lack of an international presence. If they are trying to compete with Starbucks with there dinning experience then they need to be everyplace that Starbucks does business so that customers can choose. This type of expansion could mean more revenues as well as continuing to increase their strong brand name. Domestically they do have a strong presence in the market but they are not at the level that Starbucks is at.
Opportunities
Panera has several opportunities to improve their position in the market place. One of those opportunities is to continue to have an aggressive attitude about expanding domestically and also to turn some of that energy into international endeavors. Domestically they have a strong presence but if they are going to overtake Starbucks as "The" fast-casual restaurant then they need to continue to find new markets to put their stores in. Currently they do not have an international sector at all. This is limiting their growth potential significantly and not really giving them a chance to be at the top of the totem pole in their sector of the restaurant business. International expansion could help Panera take their brand name to new heights.
Another opportunity they have is to continue to expand their catering sector of their company. In 2004 they started to make a hard push into catering for other locations outside of the stores. By the end of 2005 they saw about 80 million dollars in sales in new sales from this catering sector. The ability to generate these types of sales in this short period of time gives Panera's management incentive to continue to explore this opportunity.
Threats
The recession is a huge threat to all businesses that do not provide something that is a basic need for survival. Although Panera does provide food, which is a necessity, they still have to fight with the recession, as people do not eat out as much during tough economic times. Instead, people penny pinch and try to cut down on as many things as possible. Although they could discount their products and possibly generate more sales during this tough economic time, this strategy could make people start to associate their brand as being generic. This strategy would ultimately hurt them in the long run.
Another threat would be new restaurants coming into territory that they do business in and undercutting some of their sales. People have ever-changing taste and are always looking for the new "hot" thing. Since this is the case, new restaurants that are able to get the attention of consumers in the areas that Panera has restaurants in could pose a huge threat.
VRIO Framework
Sustainable competitive advantage is the key to any company's long-term success. Are any of Panera's strengths sustainable? Strong Brand Name Valuable: Yes, a strong brand name in the business world is very valuable. It is especially valuable in the restaurant business because when people associate your brand name with having good food then people are automatically going to come in your place of business to get food. Also, this strong brand name gets people talking about your products and word of mouth advertising is amongst the top if not the top form of advertising. Rare: No, a strong brand name is not rare in the restaurant business. Many other restaurants in the fast-casual sector have a brand name that is associated with good food. This is the reason why there are so many of these types of restaurants out there that are able to perform well year in and year out. Although there are many restaurants that are able to build a strong brand name, there are many more that are not able to establish this strong brand name. Most restaurants fail within the first year because of this fact. Imitated Easily (Immutable): No developing a strong brand name is not easy. It takes years of creating quality products that people grow to love. Another way is to come up with something so innovative that people have no choice but to recognize that food product with your brand name. Both of these scenarios are extremely hard to pull off successfully. Organization: Yes, the Panera organization is very committed to continuing to build their brand name. This is especially evident in how they franchise their company out to other people. Their franchise owners have to adhere to certain rules and regulations in order to open up a Panera Bread restaurant.
Atmosphere of Restaurants
Valuable: Yes this is a very valuable aspect of their restaurants. The fast casual style gives Panera bread an edge over other restaurants and makes it more then just a place that you can get great food. The amenities that are offered at Panera bread makes it a friendly place to eat as well as do various other activities such as hang out with friends or catch up on work. They opened their doors with the idea that the overall atmosphere is what was going to set them apart from others and give them a competitive advantage and that is precisely what they have been able to do. Rare: Yes and No. This overall atmosphere is available in most coffee shops around the world so from that perspective it's not that rare. However, it is rare in the fact that they have been able to expand into one of the top brands in this sector and are really only second to Starbucks as far as atmosphere goes. They compete on a level that most coffee shops can't. Imitated Easily (Immutable): Yes and No. Anybody can set up wireless internet and make a space conducive to hanging out and reading books. So in regard to this it is easily imitated. The part that is not easily imitated that Panera has been able to accomplish is that they are recognized by a large number of consumers as a place to go and do the activities mentioned above. Organization: Yes, the Panera Organization is committed to making their restaurant a place where people can go be in a friendly atmosphere. That was the whole basis of what they thought would create their competitive advantage when they opened their doors.
Own a Subsidiary for Their Main Ingredient
Valuable: Yes, the fact that they own subsidiaries that make their main ingredient is a huge advantage that they have. They are able to cut down on cost as well as always knowing that their dough's will be exactly what they are expecting. They don't have to ever worry about negotiating with outside vendors about prices or any other terms for this key ingredient. Also, they can protect their trade secret that is the ingredients and process of creating their dough. Rare: No, they are most definitely not the first company to own a subsidiary that is apart of the value chain. Many companies vertically integrate to gain some of the benefits that I mentioned above. Imitated easily (Immutable): Yes, this is very easy to imitate. The company must have the capital investment to make this happen but gathering the money is not something that can't be imitated. Typically what keeps companies from doing this is that they can simply buy the materials needed at a cheaper cost versus creating these materials themselves. Organization: Yes, Panera is obviously committed to making this subsidiary successful. They could have hired out someone else to make their dough's but then they would risk exposure of their trade secrets and may have to pay more for the dough. The subsidiary not only cuts down on certain costs but also protects their process of making their dough's.
Strategic Cost Analysis: Value Chain Analysis
Primary Activities
Supply Chain Management
Panera Bread uses a subsidiary to supports its supply chain management as well as other independent suppliers. They get their dough, which is their key ingredient, from their subsidiary. This dough is used to make their assortments of breads, which is obviously what they are known for. They deliver the dough to each individual restaurant and then the restaurant bakes the bread so that the bread is fresh when it reaches the consumer. However, they do receive some of its ingredients for its doughs from other suppliers. Also, sweet goods, paper goods, small ware, and coffee are bought from outside suppliers. Panera feels like it is cheaper to buy these products from various suppliers instead of producing them internally or through a subsidiary.
Operations
Panera prides itself on being different from the pack in the world of fast casual restaurants. They do this by providing a friendly atmosphere in their restaurants in which their customers can come and get more then just food. This operation technique gives them an advantage over your average fast food restaurant but it is still someplace that you could go to get a meal quickly. Another key aspect of their operation is the fact that they are always changing the menu to appeal to the current customers as well as attract new ones. This is something that is necessary for any restaurant and has proven to be something that Panera does well.
Distribution
In most major cities in the United States you can find a Panera Bread restaurant to eat at. This is the primary activity for Panera to get their products to the customer. In this regard, they compete just like every other restaurant in country. However, they are really starting to pick up their catering sector of their company and this could lead to new customers and more revenue. Not only does catering give them another way to sale their products, but it may also expose individuals to Panera for the first time if they are at the catered event.
Support Activities
Word of Mouth
Word of mouth is a huge support activity for pretty much every successful restaurant in the country. This is especially true for Panera Bread since they really don't do too much to market their restaurant. They rely heavily on current customer's positive experiences at their restaurant to spark them to tell somebody else. Through this positive word of mouth they are able to gain loyal customers, which is why they are able to sustain their company. Franchises
Panera's Franchise operations are a huge supplement for their company owned stores and they are able to generate significant revenue from their franchises. There is a significant investment required from a potential franchise owner. The franchises give Panera an opportunity to capitalize on their strong brand name. However, they must keep a close eye on each franchise so that they can maintain the Panera reputation. If they let the franchise operate under the Panera name without any rules then they are exposed to the risk of tainting their brand.
Strategic Cost Analysis: Competitive Strength Assessment
Panera Bread
Chipotle
Starbucks
Key Success Factors
Importance Weights
Strength
Score
Strength
Score
Strength
Score
Brand Image
0.25
9
2.25
10
2.5
10
2.5
Restaurant Atmosphere
0.2
8
1.6
5
1
9
1.8
Word of Mouth Advertising
0.25
8
2
9
2.25
8
2
Adjusting Menu To Adapt to Consumers
0.1
9
0.9
5
0.5
6
0.6
Price
0.2
8
1.6
8
1.6
6
1.2
Total
1
42
8.35
35
7.85
39
8.1
When performing the competitive strength assessment for restaurants that are in the same strategic group as Panera Bread there were several key success factors that were important. Panera, Chipotle, and Starbucks all performed well in this assessment but with the success factors that I felt were important, Panera did just barely edge out Starbucks. Brand Image was extremely high on the pedestal in the key success factors because in the restaurant business, how the public perceives you will either make or break your restaurant. All three companies performed well in this category but I felt that Starbucks International presence gave them a slight edge over Panera and Chipotle.
I rated the restaurant atmosphere as a .2 because I felt like it was a very important factor by not quite as important as brand image. Chipotle struggles with their restaurant atmosphere in comparison to the other two places however; they are still able to succeed in this industry. They have not put as much importance on their dining experience; where as Panera and Starbucks whole method for differentiating themselves from other fast-casual establishments are creating that warm dinning experience. However, Starbucks also wins this category by a small margin.
Word of mouth advertising is a .25 because this is how you grow as a company. When you are able to get your loyal customers to get prospective customers to try out their products then restaurants give themselves a great opportunity to retain new customers. I thought that all of these places do a good job with generating this type of advertising but based on my experiences, Chipotle gets a little more of this type of advertising then the other two, especially from college students.
The only one of these three that really makes a true effort to change up their menu is Panera Bread. They are constantly introducing new things to appeal to their customers. However, I didn't feel as if this was nearly as important as some of the other key success factors. Chipotle and Starbucks have been able to create a menu that their customers like and are not likely to grow bored of eating which is why they are still successful. Since they don't put an emphasis on changing their menu much, Panera takes this category relatively easy.
Price is important within the restaurant business especially during these rough economic times. People are much more cognizant of where their money is spent. Chipotle and Panera offer quality products at decent prices even in these tough times. On the contrary, Starbucks would be on the pricier side especially when it comes to their food selection. They don't offer big portions and individuals would likely still be hungry shortly after leaving the restaurant. Panera and Chipotle tied in this category as both of them offer good prices for valuable menu items.
Financial Analysis
The following are some basic income statements for Panera Bread and Chipotle as well as some financial Ratios. I chose these 2 because they are similar in size and are both considered fast-casual restaurants although they do serve different menu items. I do feel that Starbucks is a competitor of Panera Bread as well but they are a much larger company and there statements would make for a very good comparison.
Panera Bread Statement of Operations
(% of revenue)
2007
2006
Revenue
100%
100%
Total Cost and Expenses
92%
89%
Operating Profit
8%
11%
Income before taxes
8%
11%
Net Income
5%
7%
Panera Bread Statement of Operations ($ in thousands)
2007
2006
Revenue
1,066,691
828,971
Total Cost and Expenses
977,801
736,295
Operating Profit
88,890
92,676
Income before taxes
88,890
92,676
Net Income
57,456
58,849
Chipotle Statement of Operations (% of revenue)
2007
2006
Revenue
100%
100%
Total Costs and Expenses
89.5%
92%
Operating Profit
10.5%
8%
Income before taxes
10.5%
8%
Net Income
6%
5%
Chipotle Statement of Operations ($ in thousands)
2007
2006
Revenue
1,085,782
822,930
Total Cost and Expenses
971,780
754,675
Operating Profit
114,002
68,255
Income before taxes
114,002
68,255
Net Income
70,563
41,423
Ratio
Gross Profit Margin
Net Profit Margin
Operating Profit Margin
Panera 2007
.74
.05
.08
Panera 2006
.76
.07
.11
Chipotle 2007
.68
.06
.10
Chipotle 2006
.69
.05
.075
Return on Assets
Current Ratio
Return on S/E Equity
Panera 2007
.08
1.17
.13
Panera 2006
.11
1.19
.15
Chipotle 2007
.105
2.75
.126
Chipotle 2006
.08
2.92
.087
As you can see both of these companies are doing well and have been able to turn a nice size profit for these past 2 years. However, Chipotle has been able to grow from 2006 to 2007 as their net profit margin went up by 1% whereas Panera Breads has dropped 2%. I think the newness of Chipotle has given them an advantage in these early years but I don't think it will be sustainable once people get use to the menu. The recession has hurt Panera more then Chipotle but due to the low liabilities that Panera has, they are still able to make a profit in 2007 that is not much lower then the profit from 2006. I believe that the overall dinning experience and the variety of the Panera menu will prove to be a sustainable competitive advantage going forward over many of its rivals and will provide them financial well-being.
Business Strategy Analysis: Porter's Generic Strategy
Panera Bread's goal is to create the greatest amount of value for the customers when they walk into one of their restaurants. The generic strategy that most closely resembles what they are trying to accomplish is Best-Cost Provider Strategy. This is providing quality products at a cheaper price then what you can get elsewhere. Full meals at Panera can be bought for very reasonable prices and there various bread selections give them an advantage over other fast-casual establishments. So on the basis of taste their products can be considered a bang for your buck. Also, they provide an atmosphere known as "Panera Warmth" which is something that is not provided at many other places. Between the reasonable prices for the quality products and the customer friendly environment, they are able to provide more value for their customers then most other fast-casual restaurants. Corporate Strategies: Diversification
Diversification in Panera Bread has been an important aspect since they have been open for business. Starting as a company called Au Bon Pain in the 80s, they would eventually change to the Panera name once it took off. This was a move that allowed them to really expand their brand in the 90s and into the 2000s. Another thing that they did to diversify their company was purchasing majority of Paradise Bakery and Café in 2007. Paradise had 70 locations, which gave Panera more restaurants as well as some other knowledge that came along with the purchase. Panera has a very aggressive growth strategy and plan to have 2000 stores open by the en of 2010 in the United States. This type of growth strategy has the potential allow Panera to continue to climb the ladder to being one of the top fast-casual restaurants.
A big issue that I see with Panera bread at this point in time is their untapped markets not only domestically but also internationally. They have several major cities that do not have Panera Bread in the city at all which is not allowing them to maximize their earning potential. Also, they have no international presence at all. These café style restaurants would likely catch on well internationally considering the success that Starbucks has had with their international establishments.
Recommendation
Panera Bread should continue with their aggressive growth strategy. They must make sure that they tap into some of the major city markets that they have yet to such as New York City, Washington D.C., and New Orleans. Panera needs to have several locations in these cities and should make it a goal to have at least 20 in these cities by 2012. Also, they should continue to add restaurants in places like Miami and Seattle where they only have 2 and 5 establishments respectively. In competitive markets in the United States, Starbucks has more then 8 times as many locations as Panera. This is a huge problem is if they ever want to be on the same level as Starbucks. Internationally, they should pick a few countries where cafes are popular and try to tap into those markets. However, internationally I think that they should take their time instead of implementing the fast growth strategy that they have in the United States. I think they should try to have 100 restaurants internationally by 2012. They have to tap into the international market if they ever want to truly compete with Starbucks and they are in a good position financially now to expand slowly in the international market.
Another big issue that is lingering with not only Panera Bread but also every single restaurant is the recession. This recession has hit many Americans hard financially and they have not been eating out as much. This decreases the amount of possible business that fast-casual restaurants can get and this includes Panera Bread. They must figure out a way to continue to grow despite the tough economic times.
Recommendation 2
There are a number of things that Panera Bread can do to offset this rough economic stretch that we are in. One of those things is to offer discounts on certain menu items but only make this discount good for a certain period of time. This makes people feel like they are getting a deal on Panera's products and be more likely to pull in during lunch as oppose to packing their lunch. The limited time on the discounts ensures that your products don't become generic which is also important for when the recession is over. Another thing that they can do if offer free food to customers after they have purchased so many products from the menu. This gives customers incentive to eat out at Panera even in the midst of a recession.
Works Cited
Panera Bread. "Www.panerabread.com." Panera Bread › Company Overview › Our History. 2012. Panera Bread. 06 May 2013 .
Securities and Exchange Commissions, U.S. (2008). "Filed by Bowne Pure Compliance." Filed by Bowne Pure Compliance. 2008. Annual Report Chipotle. 06 May 2013 .
Securities and Exchange Commissions, U.S. (2008). "Form 10-K." Form 10-K. 2008. Annual Report Panera Bread. 06 May 2013 .
Thompson, Arthur A., A. J. Strickland, and John Gamble. Crafting and executing strategy: The quest for competitive advantage : Concepts and cases. Boston: McGraw-Hill/Irwin, 2008.
United States Census Bureau. "Industry Statistics Sampler." : NAICS 722310- Food service contractors. 2007. United States Census Beaura. 06 May 2013 .
United States Census Bureau. "Industry Statistics Sampler." : NAICS 722310- Food service contractors. 2007. United States Census Bureau. 06 May 2013 .