Understanding the general environment of a certain business requires knowledge regarding the key factors and trends in broader society. PESTEL Analysis gives a business the ability to break down the general environment into six different categories: Political, Economic, Social, Technological, Environmental, and Legal. By analyzing and studying each area, a company can create a strategy that most benefits them. Sears and K-Mart are two retail businesses that can gain from understanding the general environment through PESTEL Analysis. They could use it bad. One way to take a step forward is by creating new innovative strategies and conducting a PESTEL analysis is a good place to start. The first step of PESTEL is to try to understand the political environment. Sears and K-Mart focus on what political factors might affect the way they conduct business and create strategies based on this information. Sears and K-Mart are a part of many companies owned by Sears Holdings Corporation. Sears Holdings Corporation engages in government and political affairs that will benefit them.
Don't waste time Get a verified expert to help you with Essay
They openly express interest in politics on their website, stating "In some jurisdictions, Sears Holdings is engaged in the political campaign process to help elect candidates of both major political parties who support the retail industry and believe in the free enterprise system.1" Engaging in the political arena helps a business like K-Mart understand political trends. Political factors that may be lobbied on by Sears and K-Mart are ones that involve tax policies, labor laws and tariffs. Sears Holdings Company would most likely back the candidate that most benefited them. In 2008 former CEO of Sears, Alan J. Lacy, was one of many retail executives who supported John McCain for President.2 Being open about political affiliations can possibly affect customer opinions.
This may not have affected the customer base of Sears, but Sears believes that the Republican Party best helps them. Economic and Social conditions are two major areas that any retail company must focus on in order to create effective strategies. These two areas have can have tremendous affects on the success of retail companies. If the Economy is down then people don't usually like to spend a lot of money, and this takes a toll on sales of retail businesses. In 2011 Sears and K-Mart closed over 100 stores in an effort to raise cash. According to an article in the Huffington Post, the "problem is the weak economy that is hurting virtually all retailers that cater to low- and middle-income shoppers, who are being forced to cut back on spending.3" Today, Sears and K-Mart are being affected by the changing retail landscape, where shoppers are going online for convenience and finding better prices.
In order to be successful Sears Holdings must try to get on top of this changing landscape before it passes them by. Social factors go hand in hand with economic factors. If the economy is doing well that does not immediately translate into a major boost in sales. Social factors, like perception, play a gigantic role in the success of today's businesses because of the affects of social media and the internet. Social perception is an area Sears and K-Mart have been lacking in. Preschool teacher Sara Kriz expresses a view that captures the perception of K-Mart beautifully by saying, "It seems easier to go to Target and Wal-Mart to get the same thing at the same price," adding "the stores are cleaner, and they're better stocked.4" If Sears and K-Mart want to become more profitable and generate more sales then they must direct their attention to trying to change this negative view associated with their stores.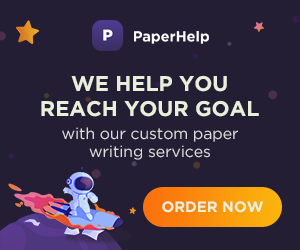 Social media and internet give customers a platform to share their opinions and experiences with the whole world. If most experiences are negative, then the general consensus will be to shop at other places. Technology like the internet has brought about a lot of change and it is another area of the external environment that businesses must try to understand in order to gain a competitive edge. Technology is everywhere we look and its getting better and better. Technology has affected the way Sears and K-Mart strategized in the past. In an attempt to bridge digital and in-store shopping, Sears and K-Mart rolled out iPads and iPod touch devices to almost 450 stores around the country in October 2011.5 Kimberly Freely, spokeswoman for Sears, Chicago, explained the move: "We wanted to enhance the relationship between customers and associates and improve the overall shopping experience," adding that, "it is part of our strategy to become more of an integrated retailer and combining the digital and retail formats within the company."
This goes to show the impact that technology is having on the retail market. Today Sears and K-Mart are still striving to incorporate advanced technology in order to improve. Environmental and Legal factors are the last two pieces of PESTEL analysis. Sears and Kmart have aligned their environmental goals with that of the general public. Sears and Kmart realize promoting a clean environment can benefit both themselves and society as a whole. Many of the appliances Sears sells tout the label of being energy efficient. This reflects Sears and Kmarts efforts to educate customers about a variety of environmental issues, including carbon and energy management, waste reduction and recycling, and water and transportation management. On Sears Holdings Company's webpage you can learn about all the steps it is taking to promote a clean and sustainable environment.

By continuing to engage in this type of activity, Sears and Kmart demonstrate responsibility and a genuine care for protecting the environment. This can go a long way in terms of changing social perception of Sears and Kmart. The Legal aspect of the external environment plays an everyday role in the way Sears and Kmart do business. Sears and Kmart must follow strict legal guidelines covering accounting and reporting practices, antitrust laws, and bribery and corruption among others. Failing to stay within the boundaries of the law can be detrimental to any business. Sears addresses its willingness to comply with laws in the Corporate Governance section of its main website. It states that "Sears Holdings Corporation values honesty, integrity, and adherence to the highest ethical standards. As part of this commitment, SHC has instituted a series of policies and procedures to reaffirm its dedication to the highest ethical standards.6"
Keeping a keen eye on the legal aspect of the external environment will allow Sears and Kmart to focus on its corporate strategy without unnecessary distractions. Understanding the general environment of a certain business requires knowledge regarding the key factors and trends in broader society. It is essential for a business to know the aspects of the external environment so that it can create and enforce an effective strategy. Performing a PESTEL Analysis is the first step in understanding the external environment. Sears and Kmart can greatly benefit from knowing what external factors impact business operations. SWOT Analysis is the next step in collecting information to help understand what capabilities Sears and Kmart should focus on.
Works Cited
1 "Government Affairs." Sears Holdings. N.p., n.d. Web. 17 Apr. 2014. . 2 Farfan, Barbara. "Democratic and Republican Parties Both Get Strong Support
from Retailers." About.com Retail Industry. N.p., n.d. Web. 17 Apr. 2014. . 3 Berman, Jillian. "Sears Kmart Stores Closing: At Least 100 Stores To Shut Down Retailer Says." The Huffington Post. TheHuffingtonPost.com, 27 Dec. 2011. Web. 17 Apr. 2014. 4 Berman, Jillian. "Sears Kmart Stores Closing: At Least 100 Stores To Shut Down Retailer Says." The Huffington Post. TheHuffingtonPost.com, 27 Dec. 2011. Web. 17 Apr. 2014. 5 Tode, Chantal. "Sears Puts IPads in Shopper Hands to Enhance In-store Shopping.Napean LLC, 17 Oct. 2011. Web. 17 Apr. 2014. 6 "Corporate Governance." Sears Holdings Code of Conduct. N.p., n.d. Web. 17 Apr. 2014. .