Teacher-Graded Activities
Don't waste time Get a verified expert to help you with Essay
Write a response for each of the following activities. Check the Evaluation section at the end of this document to make sure you have met the expected criteria for the assignment. When you have finished, submit your work to your teacher.
1. Comparing Speeches
a. Read President Lincoln's Gettysburg Address and Martin Luther King Jr.'s I Have a Dream speech. What emotions do you feel while reading these speeches? What elements of the speeches evoke these emotions?
Type your response here:
The Gettysburg address strikes emotion in everyone, due to the person who wrote it and due to the subject matter. The Gettysburg address evokes happiness, sadness, and pride in our country, In the speech Lincoln makes many references to the was that had happened, and he also makes many reference to how great America, which makes people think that everything will be alright and that the country is strong enough to endure this civil war. As for Martin Luther King Jr.'s speech it invokes completely different emotions such as shame in our country and sadness, the elements that invoke these emotions are King's way of speaking, the way he references Lincoln, and the fact that he remains hopeful even though hope seems to be lost.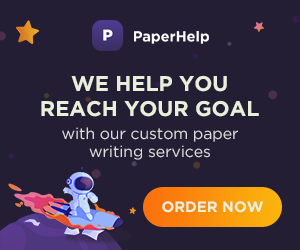 b. Do you notice any similarities between President Lincoln's speech and Martin Luther King Jr.'s speech? What are the similarities? Why do you think King drew parallels between his speech and Lincoln's?
Type your response here:
King gave his speech on the steps of the Lincoln memorial, as if to honor Lincoln for the strong and brave way that he tried to abolish slavery, and his accomplishment of it, and yet King still feels as if he is enslaved due to strong oppression of black people. Both Lincoln and King invoke strong emotions of hope, and patriotism. I believe that king drew parallels between his speech and Lincolns to A: Grab the attention of everyone who hears him, and B: to commemorate Lincoln, and to make it known that he is proud of Lincoln and thankful to him for all of his hard work.

c. Think about the audience that President Lincoln was addressing with the Gettysburg Address and about the audience that Martin Luther King Jr. was addressing with his I Have a Dream speech. Describe each audience, and explain how the speeches reflected, and were appropriate for, their audiences.
Type your response here:
Lincoln was addressing the families of soldiers, the citizens of the untied states, and maybe even foreign countries. I believe Lincoln chose these audiences to show that he still supports everyone even though the battle going on was so brutal, I also believe that he chose families of soldiers to assure them that the deaths, and lives of soldiers are not taken for granted and to assure them that it was all worth it in the end. As for King, His audience was mostly towards as he called them "Negros," I believe strongly that King chose this Audience to tell them that there is still hope for equality between white and black people, because there truly was, and still is thanks to King. Kings Audience is very appropriate because he himself was black and was fighting for the rights of everyone he was speaking to.
2. Rhetorical Devices
a. Revisit the Gettysburg Address and I Have a Dream. As you read, list the
rhetorical devices that you notice: state the device, define it, provide an example of it from the speech, and explain its emotional impact.
Type your response here:
The Gettysburg Address
Rhetorical Device
Definition
Example
Emotional Impact
Epithet
A descriptive adjective attached to a noun to evoke an idea or emotion. "Now we are engaged in a great civil war."
It invokes the fear of the war, and the fact that the civil war was bigger than expected. Asyndeton
A list that omits conjunctions between items.
"we can not dedicate — we can not consecrate — we can not hallow — this ground" it adds to the flow of the speech and holds my attention
Antanagoge
Placement of a negative point next to a positive on in a way that downplays the negative
"The brave men, living and dead, who struggled here, have consecrated it…but it can never forget what they did here." It makes one feel like the men who died will never be forgotten and gives hope to the families.
I Have a Dream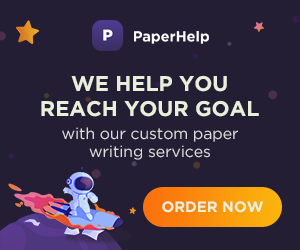 Rhetorical Device
Definition
Example
Emotional Impact
Sententia
A famous quotation, maxim, or wise saying
Five score years ago.
It draws the attention of the audience and makes them think about what the topic is. Anadiplosis
Repetition of the last word of a sentence or phrase near thebeginning of the next sentence or phrase Repitition of "I have a Dream" at the end.
It keeps the attention of audience, and it also invokes a feeling of hope in the audience, through King's dream. Epithet
A descriptive adjective attached to a noun to evoke an idea or emotion tragic fact that the Negro is still not free
Adding the word tragic to fact envokes a feeling of hopelessness and the feeling of needing to fix the tragedy. Asyndeton
A list that omits conjunctions between items.
guaranteed the inalienable rights of life, liberty, and the pursuit of happiness. The Asydeton makes it so people are hanging onto everyword, and keeps the attention. Personification
Human attributes given to non-human objects and ideas.
America has defaulted on this promissory note insofar as her citizens of color It makes America seem more relatable by everyone.
b. Listen to one (or more) of the readings of the Gettysburg Address. Did you notice any rhetorical devices when listening to the speech that you did not notice when you read the speech, and vice versa? Do the rhetorical devices have a different effect when they are spoken as opposed to read? Explain your response.
Type your response here:
I did not hear anymore rhetorical devices in other readings of the Gettysburg address. However the rhetorical devices seem to stand out more when they are read because they have the full emotion of the voice to display them, thus making it more emotional and understandable.
c. Listen to Martin Luther King Jr.'s I Have a Dream speech. What differences did you notice between the way the Gettysburg Address and I Have a Dream were delivered? Which rhetorical devices were more effective in each speech?
Type your response here:
I have a dream was delivered with more emotion than the Gettysburg address, I suppose it is because of the subject matter, Human rights seem to be more important than war and hate, and yet both speeches used wonderful rhetorical devices, In the Gettysburg address the use of the antanagoge is very prominit because it helps to ensure that they will never be forgotten. In I have a dream uses the rhetorical device of anadiplosis was strongly effective as King repeated 'I have a dream' at the very end of the speech.
d. Were you able to recognize the rhetorical devices in I Have a Dream when listening to it? Was it easier for you to recognize them as you heard them or as you read them? Why?
Type your response here:
I was unable to identify any more rhetorical devices in the I Have a Dream speech, however it was easier to identify the rhetorical devices due to the emotion that I referenced earlier.
3. Analyzing Speeches
a. Review the Gettysburg Address and I Have a Dream. What organizational pattern does each speech utilize? Do you see evidence of more than one type of pattern present in either speech? Give examples of the patterns in the speeches, and explain why the organizational pattern used is or is not the most effective.
Type your response here:
"I have a dream" has a spatial order This worked because Martin Luther king Jr. was basically going through a timeline about the rights of black people. The Gettysburg address is in Topical order, and this worked because Lincoln was speaking in segments about the war.
b. Describe which elements of the introductions of the speeches, if any, are notably attention grabbing.
Type your response here:
Both speeches begin notably, for Lincoln's it begins with "four score and seven years ago." and similarly king's speech begins with "five score." both are extremely memorable.
c. Do the speeches answer the questions Why should I care? and How does this topic relate to me? Support your response with examples.
Type your response here:
Both speeches answer these questions in their own way. Lincoln used an appeal to the countries citizens an example of this was "We are met on a great battle-field of that war. We have come to dedicate a portion of that field, as a final resting place for those who here gave their lives that that nation might live" As for Martin Luther King Jr. he answered those questions by saying "This momentous decree came as a great beacon light of hope to millions of Negro slaves who had been seared in the flames of withering injustice. It came as a joyous daybreak to end the long night of their captivity." as he was speaking to his audience who are fighting for their freedom just as he was.
d. Do the speakers provide their objectives for their speeches within their introductions? Provide examples with your answer.
Type your response here:
"I am happy to join with you today in what will go down in history as the greatest demonstration for freedom in the history of our nation." this is the very very first line In I have a dream, it shows that he is expecting this speech to go into history for being the best example of freedom. In the Gettysburg address there was not a clear objective other than trying to honor those who have died in the war.
e. Do the speakers use any supportive devices, such as humor or repetition, in their speeches? Give examples of any such devices.
Type your response here:
Martin Luther King Jr. relied on repetition strongly during the end of his speech saying "i have a dream" repeatedly to prove his point
f. How would you describe the conclusions of the speeches? Do they summarize their objectives and end with impact? Explain.
Type your response here:
The end of both of these speeches summarize the point of their speeches and they definitely end with an impact. Lincolns speech ends by validating that the country will not die simply because of the war it was in at the time, and King's speech ends with king saying what he dreams will happen, meaning he ends talking about equality between blacks and whites.
g. List some of the transitions and signposts used in each speech.
Type your response here:
Lincoln:
"Now we are engaged in a great civil war"
"But, in a larger sense,"
"It is rather for us, the living"
King:
"And if America"
"And as we walk,"
"But there is something that I must say"
4. Speech Writing
a. Write a speech on any subject from this list of speech ideas. Remember that your speech will need to be two to four minutes long.
Type your response here:
Many people today talk about the sanctity of marriage. This belief is part of the reason why many people believe that gay marriage should not be legalized in America. To these people I pose the question, is marriage really all that sacred in this country and would letting anyone who wants to enter into same sex marriage make it not so? In my opinion, people like Britney Spears and anyone else who will jump into a Los Vegas 3-day wedding, are the people who are destroying the sanctity of marriage. In addition to the negative ideas about gay marriage, there are other problems concerning same-sex couples such as adoption between same sex couples, In 2012, 110,000 children live with gay parents, that may seem like a large number but in all actuality that is about 1% of the child population that live in U.S households. I understand that there is quite an opposition to same sex parents raising children because people say that children need a mother and father figure to grow up properly, an yet there are approximately 13.7 million single parents in the United States today, and those parents are responsible for raising 22 million children, and no one truly comments on that causing any problems with the way the children grow up. In this speech i outlined a few problems that i believe we need to fix about same-sex couples, Because people should be able to marry whoever they wish and take care of children like normal families that i honestly believe they already are.
B. Describe your speech writing and presentation experience.
Type your response here:
writing this speech was quite easy for me considering gay rights is a topic that i am very passionate about because my sister and my best friend are both gay. In addition to the passion, i had experience analyzing speeches thanks to this lesson, and it was quite fun to write especially in since i know what the structure of a good speech is. as for presenting it, i presented it to QCAD on the day of silence, and it was very well received.
Evaluation
Your teacher will use these rubrics to evaluate the completeness of your work as well as the clarity of thinking you exhibit.
Activity 1: Comparing Speeches
Concepts
Distinguished (4 points)
Accurately points out the connection between emotions invoked and the elements of the two speeches Accurately and exhaustively points out
similarities between the two speeches Supports answers convincingly by stating facts, giving logical reasons, and using examples Accurately describes the target audiences
Proficient
(3 points)
Adequately points out the connection between emotions invoked and the elements of in the two speeches Accurately points out several similarities between the two speeches Supports answers well by stating facts, giving logical reasons, and using examples Somewhat accurately describes the target audiences
Developing
(2 points)
Points out the connection between emotions invoked and the elements of the two speeches with a few errors Points out similarities between the two speeches with a few errors Supports answers by stating facts, giving logical reasons, and using examples Loosely describes the target audiences
Beginning
(1 point)
Fails to point out the connection between emotions invoked and the elements of the two speeches Fails to point out many notable similarities between the two speeches Does not support answers with adequate examples or reasoning Vaguely or incorrectly describes the target audiences
Activity 2: Rhetorical Devices
Concepts
Distinguished
(4 points)
Lists multiple examples of rhetorical devices in both speeches Thoroughly explains the emotional impact of each rhetorical device in the speeches Thoroughly interprets the different effects of rhetorical devices in the written and oral forms of the speeches Accurately evaluates the effectiveness of the rhetorical devices in both speeches Supports answers convincingly by stating facts, giving logical reasons, and using examples
Proficient
(3 points)
Lists adequate examples of rhetorical devices in both speeches Adequately explains the emotional impact of each rhetorical device in the speeches Reasonably interprets the different effects of rhetorical devices in the written and oral forms of the speeches Reasonably evaluates the effectiveness of the rhetorical devices in both speeches Supports answers well by stating facts, giving logical reasons, and using examples
Developing
(2 points)
Lists very few examples of rhetorical devices in both speeches Explains the emotional impact of each rhetorical device in the speeches with a few errors Interprets the different effects of rhetorical devices in the written and oral forms of the speeches with a few errors Evaluates the effectiveness of the rhetorical devices in both speeches with a few errors Supports answers by stating facts, giving logical reasons, and using examples
Beginning
(1 point)
Lists incorrect examples of rhetorical devices in both speeches Fails to explain the emotional impact of each rhetorical device in the speeches Fails to correctly interpret the different effects of rhetorical devices in the written and oral forms of the speeches Fails to correctly evaluate the effectiveness of the rhetorical devices in both speeches Does not support answers with adequate examples or reasoning
Activity 3: Analyzing Speeches
Concepts
Distinguished
(4 points)
Accurately and exhaustively identifies examples of organizational patterns used in each speech Accurately and exhaustively identifies examples of
attention-grabbing elements in each speech Accurately and exhaustively identifies examples of supporting devices used by the speakers in each speech Thoroughly describes the conclusion of each speech
Accurately and exhaustively identifies examples of transitions and signposts used in each speech Provides thorough and accurate reasoning by stating facts, giving logical reasons, and using examples
Proficient
(3 points)
Accurately identifies multiple examples of organizational patterns used in each speech Accurately identifies multiple examples of attention-grabbing elements in each speech Accurately identifies multiple examples of supporting devices used by the speakers in each speech Adequately describes the conclusion of each speech
Accurately identifies multiple examples of transitions and signposts used in each speech Provides accurate reasoning by stating facts, giving logical reasons, and using examples
Developing
(2 points)
Correctly identifies examples of organizational patterns used in each speech Correctly identifies examples of attention-grabbing elements in each speech Correctly identifies examples of supporting devices used by the speakers in each speech Roughly describes the conclusion of each speech
Correctly identifies examples of transitions and signposts used in each speech Provides somewhat accurate reasoning by stating facts, giving logical reasons, and using examples
Beginning
(1 point)
Does not identify examples of organizational patterns used in each speech Does not identify examples of attention-grabbing elements in each speech Does not identify examples of supporting devices used by the speakers in each speech Vaguely or incorrectly correctly describes the conclusion of each speech Does not identify examples of transitions and signposts used in each speech Fails to provide accurate reasoning to support answers
Activity 4: Speech Writing
Concepts
Distinguished
(4 points)
Uses language that is most suitable for the intended audience Keeps the speech clear and maintains a slow pace throughout
Uses appropriate devices to grab the audience's attention
Uses effective reasoning to connect the audience's interests to the topic Effectively maintains focus on the main points throughout the speech Effectively uses supporting devices such as facts, statistics, examples, and testimony Effectively uses transitions between topics to keep the audience connected Uses an effective and relevant concluding sentence
Includes thoughtful reflections on the speech-writing experience Proficient
(3 points)
Uses language that is appropriate for the intended audience
Keeps the speech somewhat clear and maintains a slow pace throughout Uses largely appropriate devices to grab the audience's attention Uses somewhat effective reasoning to connect the audience's interests to the topic Maintains focus on the main points through the speech
Uses supporting devices such as facts, statistics, examples, and testimony Effectively uses a few transitions between topics to keep the audience connected Uses a somewhat effective and relevant concluding sentence
Includes moderately thoughtful reflections on the speech-writing experience
Developing
(2 points)
Uses language that is somewhat appropriate for the intended audience Is barely able to keep the speech clear and does not maintain a steady pace Uses somewhat appropriate devices to grab the audience's attention Uses reasoning to connect the audience's interests to the topic Barely maintains focus on the main points through the speech Uses supporting devices such as facts, statistics, examples, and testimony with a few errors Uses somewhat effective transitions between topics to keep the audience connected
Uses a relevant concluding sentence
Includes some reflections on the speech-writing experience
Beginning
(1 point)
Uses language that is inappropriate for the intended audience Fails to keep the speech clear or maintain a slow pace
Does not use any devices to get the audience's attention
Fails to connect the audience's interests to the topic
Loses focus on the main points
Does not uses supporting devices such as facts, statistics, examples, and testimony Fails to use transitions between topics to keep the audience connected Uses a concluding sentence that is neither effective nor relevant Includes minimal reflections on the speech-writing experience