Positioning of Samsung Mobile
Remember! This is just a sample.
You can get your custom paper by one of our expert writers.
Get custom essay
82 writers online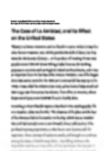 According to research through Positioning Brand Bull-eye (Figure 1) (Kotler & Keller, 2012, p.309), Samsung Mobile tries to cover whole mobile and smartphone market. Today company's product lineup includes almost any possible smartphone or mobile. Samsung doesn't refuse to produce cheep & simple mobiles, in case that there are still popular on the market, as a second mobile or communication tool for children and olds, who is not need in high-developed smartphones.
Thereby the current positioning of Samsung Mobile is to be a market leader in whole mobile and smartphone market, extruding Apple Company with its Iphone from smartphone industry and change Nokia as a cheep and simple mobile phone producer. Thus Consumer Target of the South-Korean Company is an individuals looking for communicative gadget.
Right positioning of your brand depends on determining Consumer Insight (in other words to find actual problem on the market) and understanding Consumer Need State. An overstated price of smartphones is the main problem on the smartphone market in Kazakhstan and Central Asia, because of lack of official representatives of smartphones and mobiles company producers. Until the official appearance of Samsung in Kazakhstan, all mobile phones were sold only through "unofficial" retailers. Subsequently on the market becomes a desire to have communicative electronic device at adequate price that will satisfy all existed needs.
Besides that Samsung opened branch in Kazakhstan, it also starts to provide very qualitative smartphones at very affordable price, responding all latest innovations. Thus becoming a strong competitor to Iphone by Apple; apart from Apple Company there are also HTC, LG, Sony, Nokia as a main members of Competitive product set. Because of having such strong and diversified competitors Samsung Mobile leads straddle-positioning campaign, where product points of difference for one competitor become points of parity to another, and conversely.
(Kotler & Keller, 2012, p.305) Three circles analysis by professor Joel Urbany (Figure 2) (p151Strategec M) helps to audit Samsung and competitors differentiations, but instead of compare them separately, we put them in one common table. (Table 1) When Apple doesn't lose in innovation research, corporate image or excellent quality, their production can't boast with vast screens or affordable prices, on the other hand LG, which products differentiate with accessible cost or Amoled screens, but still doesn't have its own software, consequently today Samsung is in the significant priority over its competitors. Also according to the Table 1 it is easy to understand Reasons to Believe Samsung productions: Strong corporate image
Electronic background
Deep long history
Qualitative materials
Post-purchase warranty
It is important to mention another tangible components and intangible associations of the brand, because of which the customer positively reacts on the product. All Samsung promotional campaigns perform brand's Character/Personality/Values as Friendly, Modern, Attentive, and Affordable products. What about Executional Properties/Visual Identity, Samsung nick it with blue color of logo, the color of innovation. (ссылка на сайт) As we know emotionally perception responds on customer decision-making process more quickly than rational. (Customer behavior, мой чаптер)
There is no information in any available source about Samsung Brand Mantra, but according to company's vision "New Technology, Innovative Products and Creative Solutions" (офиц сайт), it is so clear to understand company's strategy and positioning for the next 10 years. Samsung is going to be a leader in innovative, technological industries, including smartphone and mobile industry.
Positioning of Samsung is its main competitive advantage, opening new branches in whole world and thus providing full set of services, including post-purchase warranty; company creates benefits for customer that are very hard to imitate by its competitors. (http://homebusiness.about.com/od/growing/a/comp_advantage.htm)