There are many facets in the health care industry. Examples include hospitals, urgent care centers, physicians' offices, medical labs, and more. One not really spoken about, is the prison health care system. Prison health care is the medical treatment of inmates in the United States Correctional Facilities (Means & Cochran, 2012) this is according to the report. The National Commission on Correctional Health Care (NCCHC) is a federal agency that oversees the medical needs of prisoners. According to the Bureau of Justice Statistics, "In 2012, the number of admissions to state and federal prison in the United States was 609,800 offenders (Carson & Golinelli, 2013). With these prison inmate statistics, clearly there is a need for health care in the prison system. The NCCHC is a federal agency that was constructed to improve the quality of health care in the prison setting. The NCCHC was founded in the early 1970's.
Don't waste time Get a verified expert to help you with Essay
The American Medical Association (AMA) executed a study on the conditions of jails. The AMA found "inadequate, disorganized health services, and a lack of national standards" (National Commission on Correctional Health Care, 2013). The National Commission on Correctional Health Care states their mission is to improve the quality of health care in jails, prisons, and juvenile confinement facilities. They support their mission with the help of other national organizations, mirroring the fields of health, and law and corrections, examples include The American Bar Association, The American Medical Association, The Academy of Pediatrics, and The American Dental Association. The NCCHC cannot fulfill its' mission without the proper structure within the agency. This organization is comprised of accreditation and facility services, health professional certification, education and conferences, standards and guidelines, and a board of directors from supporting organizations. These supporting organizations play a role in helping the NCCHC fulfill its' mission and roles for the prison health care system.
The board of directors role is ensuring all guidelines are adhered to and assessing the overall direction and strategy of the organization. The NCCHC has many roles and standards for their organization. One of the most important is patient safety. Put in place are patient safety systems to ensure prisoners are receiving proper care. Another role of NCCHC is continuous quality improvement. Continuous quality improvement is the process of requiring each prison facility to complete a process study on inmates needing health care services. "Process studies examine the effectiveness of the health care delivery process. Outcome quality improvement studies examine whether expected outcomes of patient care were achieved" (Rechtine, D., 2008). There must be a review in the event of a patient's death. Proper procedures must be followed. The NCCHC requires health care professionals to continue their education by completing annual certification classes.
Initial health assessments must be performed on each new inmate within 7 days of arrival to the facility. These health assessments are to be given by board certified and trained registered nurses or midlevel practitioners, followed by a physician's review. If a prisoner is at risk for suicide, there is a prevention program in place with treatment plans. Any inmate with special needs requires an individualized treatment plan provided by a doctor. The NCCHC has put in place a chronic disease program for inmates, which requires the physicians to document in a patient's medical chart, making sure they are following the correct disease procedures. The impact that NCCHC have on health care is one that relates to their mission. The mission, role, and impact has a direct association with each other.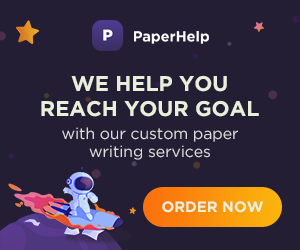 Providing quality health care for incarcerated individuals. The commitment to continually improve health care in confinement facilities, to help these correctional facilities in improving their inmate's health and the communities that they will return to, increase the efficiency of health services delivery, strengthen organizational effectiveness, and reduce the risk of adverse legal judgments (NCCHC, n.d.). "NCCHC offers a broad range of services and resources to help correctional health care systems provide efficient, effective, and high-quality care" (NCCHC, n.d.). An example of the National Commission on Corrective Health Care carrying out a duty is the commitment to treating inmates in a humane manner. The NCCHC, in partnership with supporting organizations, including the American College of Physicians, the American Medical Association, the American Nursing Association, the American Bar Association, the American Psychological Association, the American Psychiatric Association, and the American Public Health Association.
Through the standards the NCCHC has set, has persistently declared the components of a policy against mistreatment. "The Standards for Health Services in Prisons (2008) preclude, for example, health staff participation in non-clinically ordered restraint and seclusion, except to monitor health status (P-I-01 Restraint and Seclusion), or in the collection of forensic information (P-I-03 Forensic Information). They require informed consent of the patient for "all examinations, treatments, and procedures" and recognize the patient's right to refuse treatment (P-I-05 Informed Consent and Right to Refuse), and protect inmates as subjects in human research (P-I-06 Medical and Other Research)" (NCCHC, 2012). "Other standards require medical autonomy in clinical decision making (P-A-03 Medical Autonomy), maintenance of confidentiality of health information (P-H-02 Confidentiality of Health Records), and patient privacy (P-A-09 Privacy of Care).

NCCHC standards require documentation of patients' health status at each encounter (P-H-04 Management of Health Records), with special attention to the medical and mental health of inmates under close confinement (P-E-09 Segregated Inmates)" (NCCHC. 2012). In regard to health care, the NCCHC has the best standards of care and are the most recognized and accepted. Medical personnel for the prison system must follow the policies and procedures set in each facility. These policies and procedures allow guidance, standardization, and consistency in practices, a nonfulfillment to comply with these rules and regulations places the nurses, patients, and institutions at risk. The NCCHC has the authority to establish that these policies and procedures are followed by all correctional medical personnel. "Policy topics are wide ranging. Applicable laws and standards should be incorporated into institutional policies, procedures and protocols for the correctional nurse.
For example, they should reflect federal and state regulations for reporting public health concerns, conditions of abuse, rape, communicable diseases, trauma, unexpected and expected deaths and care of the mentally ill. Regarding standards, NCCHC standards address topics such as access to care, quality improvement, grievance mechanisms, patient and staff safety, medication services, screening and assessment, patient restraint and much more" (NCCHC, 2012). The NCCHC has a process for accreditation, certification, and authorization. The NCCHC offers a voluntary accreditation health services program. They have offered this program since the 1970's. The NCCHC has standards in place as a guide for any correctional facility to follow. The process of accreditation involves an external peer review to determine if the correctional institutions can meet the standards in their provision of health services.
"The NCCHC renders a professional judgment and assists in the improvement of services provided" (NCCHC, 2012). NCCHC provides an Opioid Treatment Programs (OTP) for accreditation. OTP accreditation allows OTPs to achieve legally required certification from the Substance Abuse and Mental Health Services Administration (SAMHSA) of the United States Department of Health and Human Services. "The only SAMHSA authorized accrediting body that focuses on corrections, NCCHC has developed standards that are based on federal regulations but tailored for this field" (NCCHC, 2012). The NCCHC has accreditation surveyors that are formed of nurses, experienced doctors, health administrators and other health care professionals who have knowledge of the correctional system.
The survey team reviews any medical records, including policies and procedures, interviewing of staff personnel, and inmates are included, along with touring the facility. There is an exit conference conducted at the end of the survey to talk over the primary outcomes. Specially trained surveyors visit correctional facilities seeking accreditation to measure compliance with NCCHC standards. These individuals share their time and knowledge because they are committed to the cause of improved quality in correctional health care (NCCHC, 2012).
To become an NCCHC surveyor, one must complete 5 years of experience in correctional health care, a CCHP certification (or receiving one in a year), and the drive to participate in preparatory and follow on training. Surveyors must be health care professionals. Examples include, Medical Doctor (MD), Doctor of Optometry (DO), Doctor of Dental Surgery (DDS) Doctor of Dental Medicine (DMD), Nurse Practitioner (NP), Physician Assistant (PA), and Registered Nurse (RN), or have a Master's degree. The utmost important requirement of a NCCHC surveyor is the need of devotion and obligation to improving the quality of correctional health care.
References
Carson, A., & Golinelli, D. (2013). Prisoners in 2012: Trends in Admissions
and Releases, 1991-
2012. Retrieved from: http://www.bjs.gov/index.cfm
National Commission for Correctional Health Care. (2012). Promoting Excellence in Health Care: About NCCHC. Retrieved from: http://www.ncchc.org/about/index.html Rechtine, D. (2008). NCCHC's New Standards and the Role of the Physician. Retrieved from: http://societyofcorrectionalphysicians.org/corrdocs/corrdocs-archives/summer-2008/ ncchcs-new-standards-and-the-role-of-the-physician
U.S. Department of Justice. (2012). About the Bureau of Prisons. Retrieved from: http://www.bop.gov/about/index.jsp