Do you know the problems students face during their college? Does it affect every inch of you when it comes to different aspects of being in student's college life? Have you ever notice these problems and what do you do in order to cope up with it? Can you give the problems college students' face? Are you already aware of it or not? Starting college is a difficult decision to be made. But after finishing it, all of the problems we faced
will worth it.
Don't waste time Get a verified expert to help you with Essay
Being in college can bring much anxiety in the heart of a new college student because of all the unknowns and hidden things behind. "What should my major and course be? Will I meet good friends of mine? How will I find time in all of my lessons? What are the things I should be aware with?" College life is a practice to those students who wants to be successful in their lives in the future. Academics and extra-curricular activities should be managed well.
That is why students should be shaped and taught about being aware of opportunities. There are lots of challenges a college student might face but in order to survive, he must first learn to sacrifice. There are problems we may encounter during these years tat is why we should embrace all the things that may arise. Students must be brave and strong enough to face those challenges that will come ahead.
This book focuses on The Different Problems of College Students. It contains ten (10) chapters which are presented on the table of contents.
Being a college student is a stepping stone in reaching and getting what you want in life afterwards. If we compare our Pre-school, Kindergarten, Primary and Secondary levels of studying. It is the Tertiary level or the college level that plays very important, amazing and hardworking tasks in accomplishing our goals.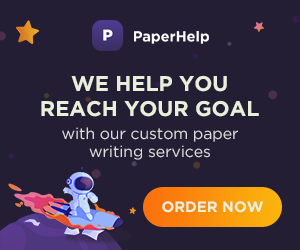 Acknowledgement
This book gives information to all college students who experience different problems in their study. The authors of this book are also a student that is why it became easier for them to write a book like this. But not all the credit is for the authors, there are people behind the success of this book. The authors of this research would like to thank different people who had been part of this book.

First of all, the authors would like to thank Mrs. Evangeline Leonardo who encourage the researchers to make it finish despite of difficulties in preparing it, different problems happened while starting this book, but Mrs. Leonardo became an inspiration to the researcher she said "When you start something make sure that you will finish it", this message from her became the motivator to the researcher to finish this book. Secondly, the authors would like to thank their parents for always understanding that writing a book like this is a difficult one, their parents became more supportive to them. Having supportive parents became an advantage to finish this book.
To BSA-102, authors would like to acknowledge their section Bachelor of Science in Accountancy, 102 who became an inspiration to them to make recognition for their course and to make their section be proud of what they had done in this book. And lastly, the Lord and God who gave this group especially the leader the strength and guidance in order to be successful on this project.
About the Authors
Balmores, Donabelle – is a 17 year-old girl who graduated at Tañong High school. She was born on February 15, 1996. She lives in Industrial Valley Complex, Marikina City. She wants to be a professional Accountant and Architect someday. She is kind, loving, understanding, serious, funny and awesome. She loves to travel a lot with the ones she love. She has many dreams but she plans it to be one step at a time. Her parents are Leonora Japson and Jefferson Japson.
Padua, Julie Ann L. – is a 16 year-old girl who graduated at Antipolo National Highschool who wants to be a Fashion designer someday. She is small but intelligent, industrious, jolly and friendly, transparent, cute and thoughtful. She was born on July 4, 1996. Her parents are Gracia Padua and Louie Padua.
Cruz, Jenny Ann C. – is a 17 year-old girl from Malanday, Marikina City. She was born on November 29, 1995 and graduated at Malanday National High school. She wants to be a CPA someday. She is a simple person, talkative and prayerful. Before she closed her eyes, she always prays to God to give him strength and guidance. Her parents are Jennifer Cruz and Efren Cruz.
Edillor, Monna V. – is a 16 year-old girl who graduated at Silangan National High school. She lives in Tierra Monte, Silangan San Mateo. She wants to have a better future and to be a CPA someday. She was born on June 20, 1996.
She is a simple girl, sometimes naughty, caring, loves to eat footlong and spaghetti. She is also a very jealous person and quick tempered. Her parents are Rosie Edillor and Ramon Edillor.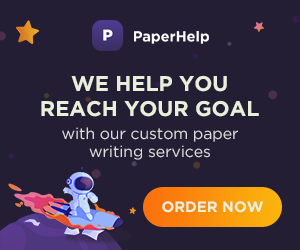 Eroles, Melanie R. – is an 18 year-old girl from Ampid I, San Mateo Rizal born on January 21, 1995. She finished 1st year-3rd year high school at Sta. Cruz Institute, Marinduque. She graduated at St. Mary Integrated Learning School. She wants to achieve her goals and to be a CPA someday. She is simple, serious, and funny at times, quick tempered, loves playing and eating burger.
Garcia, Beverly O. – is a 16 year-old girl who graduated at Fortune High school. She wants to be a programmer and encoder. She loves being polite and obedient. She was born on May 8, 1996. Her parents are Cherry Garcia and Pedro Garcia.
Letada, Jessa Lynel N.- is a 17 year-old girl from Farmers 2 Tumana, Marikina City. She graduated at Central for Positive Futures and wants to be happy and successful enough according to my goals. She is tall, serious and happy person.Her parents are Lilibeth Letada and Arnel Letada.
Macaraeg,Ara Mia Julian C. – is a 17 year-old girl born on December 5,1995 who graduated at Tañong Highschool and lives in Tañong, Marikina City. He wants to be a CPA someday. She is serious, moody, sometimes funny, simple and kind. She doesn't care about what people might tell her but it doesn't mean she has nothing to say in return. Her parents are Almira Macaraeg and Aaron Macaraeg.
Medina,Jr., Maximino F. – a 16 year-old boy who is studying in Pamantasan ng Lungsod ng Marikina. He was born on May 13, 1996. She is a typical college students who is not smart but can absorb ehat the proctor teaches. He is sometimes a lazy student. His parents are Maximino Medina Sr. and Ma. Corazon F. Medina.
Boredom in school has different causes that make a student do badly in their learning habit. Its causes could be a simple disinterest. Its effects would either make their school life not so good or their career not so productive. However, this study topic about boredom might not be too interesting to some students. But this would let them know that simple things like boredom could affect their lives.
CAUSES OF BOREDOM
There are many causes of boredom that a student acquires. There are also such simple factors of becoming bored because of little bit complicated causes that are not popularly known. It is important to have knowledge of a cause of a specific matter. That knowledge would give an idea on how to prevent being bored. Less enjoyable things and topics
Topics or lack of challenge can cause boredom. Students become bored if they already know the topic being covered in class. Gifted student, for example grasp concepts easily and quickly and exhibit skill proficiency beyond their grade level. Boredom in school is also caused by lack of application of knowledge and some students might think that subjects or topics they are learning are not relevant to their lives and future careers.
Atmosphere and weather
The atmosphere and weather are also factors of being bored. For example, for the month of March, students could feel the summer heat; therefore, they cannot focus more on the topic in their class. Thus, it makes them bored once they've realized that they cannot cope up with the lessons. Impaired ability of a student to actively focus
One more cause of boredom is the impaired ability of a student. Some examples are: Non verbal Learning Disorder (NLD) that impairs a person's ability to solve problems, think critically or creatively, form concepts and reasons. Attention Deficit Hyperactivity Disorder (ADHD) and Attention Deficit Disorder (ADD) are similar diseases that rob students of the ability to pay attention in class and complete assignments. DISADVANTAGES OF GETTING BORED
Effects of boredom would never have any advantages. Unless being on a fantasy-like situation. Boredom makes students do things that is unnecessary for a student to do. Boredom also redirects the students' attention or focus away from the lectures.
Low test scores
Boredom may lead students to fail in class by having low test scores. Low test score may be the effect of not being interested in class or not paying attention at all.
Poor stability and retention of material
Poor retention of materials used in lectures is also a factor of having low grades. Understanding a book or any materials that is used in lectures is important. Those who are too lazy to read the material or cannot cope up
with the topic in the book would surely feel bored. Of course, listening to the teacher while reading cannot help you to follow on the discussions properly. Drop-outs
Drop-outs may occur if the students are not willing to participate or focus on their learning. However, dissatisfaction with the variety of classes offered, lack of application of knowledge, and disinterest in classes were more common among those who drops their school. EFFECTS TO STUDENTS
Most of the students would normally care less about the reason of being bored. However, they are pretty much aware of the effects of it to them. Declination to contribute in country's productivity
Effects of boredom may come to the point that in the future after they graduate, they would not be contributing to the productivity of their country.
Failure to reveal skills to succeed in work place
Boredom also prevents them to acquire the skills they need to advance in their work that causes poor job performance. Without the skills they need, their workplace, school works, or anything that requires focus will make it hard for the students to finish it without mistakes.
Failure to apply themselves in class
However, being a student or an employee, boredom surely causes them to fail to apply themselves in their class or workplace. For a student, being so much bored that they are not focusing on the lessons because they are no more interested in it, they cannot participate in recitations and activities.
POSSIBLE SOLUTIONS TO HELP STUDENTS
Possible solutions that students does to avoid boredom are: reading books unrelated to class, do homework for other class or subject, and chat with their peers. Some could just grab a book; do productive things that could at least satisfy their being bored state.
Read books unrelated to class to satisfy yourself
Reading is a hobby for many because people lose themselves in an imaginary world as they read. Reading is a good discipline. Reading books that catches your interest surely gets rid of your boredom. Do home works for other classes
Home work relieves boredom because it exercises brain capacity and keeps you busy. Doing homework when bored is a good thing to do. Create an artwork
Try painting and other recreations to be entertained. Make a collage of your photos or cut-outs from magazines. Draw a sketch. Use watercolors or crayons for your masterpiece. It's your time to get creative.
CHAPTER 9:
LACK OF SELF-CONFIDENCE
Lack of Self Confidence is having an overall negative view of you, judging oneself or placing a negative value on oneself as a person. A student's self confidence has a revealing in everything that she/he does. Because of the lack of self confidence, a student can't have a good academic performance and there's a possibility that it can lessen a student's passion to learn and their ability to focus and their willingness to take a risks. A student can have a low self confidence if she/he experience different problems. For example, Accommodations unnecessarily on negative occasions such as failures and disappointments, instead of using the event as a learning experience she/ he choose to think the negative side and also the fear of failure. There are many reasons why a student can't develop their self confidence. CAUSES OF LACK OF SELF-CONFIDENCE
There are many reasons why students lack self confidence. They are based on the experiences you've had in life, and the messages that these experiences have given you is the kind of person you are. If your experiences have been negative, your beliefs about yourself are likely to be negative too. These three causes that are prepared is one of those reason why the students has a low self esteem. Setting of unrealistic goal
Some students think of the thing which doesn't really exist or happened. Sometimes they just came up on realizing that it is just an imagination and untruthful. For example, you are the student ad you have your final examination tomorrow but unfortunately you don't want to review your notes and you're trying to expect you would pass your exam. As we can see, this can't be happened unless you are a genius student who doesn't need any materials because of your stocked knowledge. Another example is when your goal is to become a CEO of a company but you have no experience yet, this goal is not realistic because before you became a CEO you need to have lot of experiences first. Lost of a family member
Secondly is the lost of family member, maybe experiencing very traumatic incident may cause decrease in self esteem. For example, after witnessing the death of a mother knowing that they are very close can lead to a feeling of being alone. This can cause hard feelings to a child because she felt like everybody can't understand her feelings so as a result, her motivation to studies does not go strong.
Past experience of failure
Third and last is Past experience of failure in a exam, if a student experience that, it can cause a low self esteem. For example, every time that he takes an exam he always gets a failed grade and because of that his confidence is goes down. This is the common reason why students get tired in their studies. This is also can cause a lack of confidence because of the reason that he encounters especially during taking of exams. We all feel afraid some times or the other. At times, because of fear of failure, we do not master courage to try out new things. People generally challenge their own potential to avoid facing any larger failure in life. Failure is generally synonymous with lack of confidence in your own abilities. A lot of people go through this feeling of fear of failure.
CLUES TO KNOW IF YOU LACK SELF-CONFIDENCE
Self-confidence is the specific drive that brings students in greater heights. People, who are not blessed with those skills, are able to get to the top because they feel and believe that they can do it. Self-confidence
is an invisible motivational drive that will make things happen and turn the impossible into a possibility. Self-confidence empowers people beyond their expectations, and if you lack self-confidence, then you are taking away your chance to go the distance.
People see you as defensive
Some student is become defensive if there's a thing questioning to them. It can cause a bad or a good reason depending on the answers. Being defensive is also a reason why the self esteem of a student is goes down because sometimes being defensive is not good characteristic to achieve your self esteem. Sometimes student use the defensive way to cover something what is real and too much of being defensive is not good unless things are not real.
You give reason for your action unnecessarily
You can do other way, you can use explanation and this is a good example. If you think your action is good and others think it is bad try to explain to them to understand it. Explanations are better than being defensive.
WAYS TO HELP YOU ENHANCE YOUR SELF-CONFIDENCE
To develop the self confidence of a student, you need to focus on the things that can help to improve your self confidence. Improving your self confidence increases your confidence and it is a first step towards finding happiness and a better life.
Look at your strength and not your weaknesses
Look at your strength and not your weaknesses every time you encounter different problems. Think positively about yourself to counteract it and do the things that give you a good and inspirational feeling. Focus on the positive way not the negative to achieve your goals and dreams in life. Make the decision carefully and do it right.
Start thinking positively about yourself
Start thinking positively about yourself and make a list of all your positive traits that can help to you develop yourself. You can also ask your friends about your positive traits and this will be helpful to you because it gives
to you more idea on what to do and it will help you gain confidence. And you'll be positively surprised at how many good traits that you have.
Act as if you're confident
Don't be harsh to your decision because being harsh is a wrong move and it gives to you a stress feeling. You can also ask your friend for a suggestion about yourself and to be a more confident student you can express your feelings to others, study your lesson, having fun, and try to become friendly to others. Always think that every trials and hindrances came there has a solution. Like others say, problem is exists because they have a solution.
NATURAL REMEDIES
Life coaching
Life coaching is one of the best tools to improve your self confidence and your set realistic goals. Life coaching is best for the students who have a low self confidence why? Because life coaching helps you to become more proud to your self and it gives to you different ideas to resolve your problems. It is also different from consulting, mentoring, advice, and therapy or counseling. The coaching is a process addresses to a specific personal projects, studies successes, general conditions and transitions in the student life, relationship or profession by examining what is going on right now, discovering what your obstacle or challenges might be and choosing a course of action to make your life be what you want it be.
CHAPTER 10:
LACK OF MOTIVATION
One of the most common problems students face in college includes lack of motivation. As we all know, college life is different from high school and elementary levels. In here, students are free to do what they want. They can get away from their parents, live in dormitories, drink freely and hang out with friends. But aside from that, college students can also experience different frustrations and pressures in studies.
There are times when they also feel so bored, tired and weak. This is due to lack of motivation. Motivation is the internal and external factors that stimulate desire and energy in people to be continually interested and committed to a job, role or subject, or to make an effort to attain a goal.
CAUSES OF LACK OF MOTIVATION
Because of the different factors that affect students in focusing in their studies they continuously undergo to lack of motivation. Sometimes due to their friends, they are being influenced not to make their tasks. Among the causes of lack of motivations are depression, fear of failure, low self-esteem, lack of interest, and stress.
Depression
Depression is a medical illness that causes a constant feeling of sadness and lack of interest. It affects how the person feels, behaves and thinks. Usually it is being experienced by college students especially when they are far away from home. They tend to feel alone and homesick. Others get depressed because of financial problems, relationships and studies. People with depression find it hard to go about their day-to-day activities. Sometimes they might also feel that life is not worth living.
One of the most common symptoms of depression is called anhedonia, or the lack of interest in activities, especially ones that once used to be pleasurable. Depression can wreak havoc on academic and professional success. Treating the depression generally has a very positive effect on motivation and productivity.
Fear of failure
Some people have a character of being a perfectionist. It means they always want things to be perfect. For them mistakes are failures. This develops an inherent fear of failure, which is presented by avoiding work. Instead, people who are afraid of failing avoid the goal feels safer than trying and not succeeding. This attitude must be change because it will lead to taking things for granted. Students feel the pressure when there are tasks assign
to them. They feel nervous whenever the deadline comes. Because of fear to fail in their fields they just simply make things easily in a sense that they do it quickly. This results to unsightly work. Furthermore, there are also students that because of fear to fail did not want to engage in any works. They don't want to try before quit. Therefore they inclined to lost interest and also lost motivation.
Low self-esteem
Another cause of lack of motivation is self-esteem. People who have low self-esteem tend to believe that they are not capable of succeeding and often self-sabotage. They will miss deadlines, procrastinate, double-book or put in minimal effort so that the project or task is not perfectly complete, there is something else to blame. Aside from that, low self-esteem decreases a person's self-confidence. Deflecting personal responsibility helps preserve a delicate sense of self that comes with low self-esteem.
Lack of interest
Some tasks are uninteresting and that makes them difficult to engage in. Students require frequent rewards and if the school subject or project is not interesting enough, it is natural to not participate in it. This becomes especially problematic when students are involved in major, class or career that is uninteresting. Their attention will be diverted elsewhere, resulting in poor grades or low performance at work.
Stress
Stress takes up a significant amount of cognitive and emotional bandwidth. Some people cope with stress and feeling overwhelmed by avoiding deadlines or finding triggers to engage in substance use again. Lack of sleep due to stress or overwhelm can also make it difficult to feel motivated. While a person is stress they cannot focus on their works and lose a chance to do their task properly. Students mostly college students are prone to this kind of problem. This is because they are busy in their studies, projects, home works and other activities that can generate stress. In fact, students who are stress-out might also be depressed due to frustration. To avoid being stress you need to give yourself some time to rest and have enough sleep
everyday. TECHNIQUES TO HELP YOURSELF GAIN MOTIVATION
From our previous lessons we discussed about the different causes why students lack on motivation. For us to overcome this problem we must follow some techniques to help you gain motivation.
Develop a primary goal
It is important for a student to build or set up a primary goal. This will help them to get motivated and develop themselves. The most common mistake that we make is that we try to take on too many goals at once. One example of this is my experience. At times I always set up too many goals to achieve. I always say to myself that I can do all of this but later I find myself stuck up and finish nothing. I realized that I cannot maintain energy and focus in the goals that I want to accomplish. So it is really necessary for us especially to students to choose one goal and concentrate on it. This will help you to make things always on the line and help you do other goals.
Meditation
Based on my experience it is really hard to change your habits. It requires great effort in order to get motivated. As students we should always keep our mind fresh for us to have a good outlook in life. Meditation can be a great way to relax and de-stress, as well as to create emotional and spiritual well being. If you're a person who loves studying or workaholic, you probably don't have much energy left to feel motivated. If that's the case, you need to slow yourself down and let your mind relaxes so you can rejuvenate and reenergize your body. Meditation helps you do both of these things. It gives you the opportunity to let your stress and anxiety seep out of your body and allows you to decompress and find the energy to reach the goals you have set for yourself. So, take a few minutes and just breathe.
Let out the negative and let in the positive. If you want to stay motivated, you have to work at it. And if you follow this activity, your mind will make motivational thinking a habit. Before you know it, your dreams will be a reality. Fortunately, meditation may help you overcome these same scarcity conversations in your head. Now if you could just start meditating you will also be able to find inner peace.
Be physically fit
Even though students are busy in their studies and other activities, they should not forget to take care of themselves. They must stay strong, healthy and physically fit. A person who is physically has much higher energy than those who does not engage in physical activities. Exercising is a good example of making your body glowing. It is not just about aerobic capacity and muscle size. Surely, exercise improves your health but it has even greater benefits for your energy, mood, and brain power. In addition, eating plenty of vegetables and drinking 8-10 glasses of water will contribute to your body's growth and development. This will help you gets motivated in every action that you obtain.
Conclusion
Every student should acquire or should know the proper applying of decision making in able for them to assess their expected outcomes. Decision making can make your life easier and full of happiness if you just practice controlling and managing your decisions wisely. Every problem in college life has its own solution, the only thing we need to do is to know and find it.
The tips and advices in this book can help you to your problem as a college student but the only one who can really solve your problem is your own self. Money Management is a very effective way to make your budget last up to last day of the month. Although it is difficult to achieve, you'll start making hard decisions, cannot go to all of your barkada's hang-outs, but like all other things, we just need practice and be mindful of wherever our money goes. Money Management is very useful especially for students if they only know how to use it appropriately and it can help them to become smart in handling financial figures.
It is only a problem when there is a shortage of money and an inappropriate use of allowances. The recommended tips on this book can help students to be guided in managing money. If it can't really solve money shortage immediately, it can still become a basis for a college student in their first step in keeping their money in the right place. Our wallets may not have a stomach but it is always better if it is full. When we think on the positive side of pressure on studies, we can definitely tell that it helps us to be matured and take the challenges we faced by encouraging yourself not to give up easily.
Remember that when there is a problem there will always answer for that. Just take time and not decide urgent because when you decide when you're under pressure you can think for the consequences of your decisions that you made. When you're under pressure, take that as challenge for you to grow up. Pressure helps you to work hard on your work so be thankful. We can attain the things that we want to if we just strive hard. But also remember when there is positive, there is negative Peer pressure can be good or bad but it depends on the person that thinks about it. He can use it for the betterment of his future career or future life.
It really plays a very big factor when it comes to the development stage mostly of the teenagers. Peer pressure is a part of every teenager's life, this is where they find themselves and discover what kind of personality they have.
Being a college student, having a relationship or falling in love to the opposite sex is an unavoidable thing. Relationship is good in the fact that this gives you a better determination in studying, somehow makes you feel better to school every day and to impress during class the one you love. But fails to know their limits lead to a very complicated situation which somehow leads to the destruction of your dreams. So it is always good to think a hundred times before engaging to those activities which is not yet ready or not yet allowed for both of you to engage with.
Remember that when reality fails, nothing you could do in order to correct those wrongs you have done. Relationships are good, but sometimes it can be a problem. There are times in every relationship where a couple will have a disagreement or an issue. Disagreements between couples can distract students from their school work and add to already high stress levels. Break-ups can drive some students even further into depression. Depression is a distressing experience but there are many kinds of help available.
Sadly, you may not always get the help you need, sometimes because you may feel too hopeless about your situation to ask. It can change lots of things in one's personality, especially colleges. I think students should know their limits to handle the things that made them stress. Depression doesn't have any positive outcome to us but sometimes we need to take the problems seriously,
and treat them as a nature of every man. Think on the positive ways to solve it. Being bored is a choice that you make when the first thing or second you think of to do is unavailable to you. You're left with things that you considered less enjoyable, and thus you're bored. When I was in this situation, the solution to that problem was easy.
I opened new doors. I looked for new things to do. Lack of Self confidence is one of the biggest problems of a student because being some students possesses and acquires this. There are many reason why students self confidence goes down. But in order to boost and develop your self esteem, you need the help of this book. Students need to develop their selves in acquiring confidence to achieve good grades and a better life in future. Everyone holds opinions about the type of person they are but keep in mind that these opinions are at the heart of self-esteem and it will affect how you feel about and value yourself. Self-esteem fixed your beliefs about yourself and it can change throughout your life as a result of circumstance and experience. If you have low self-esteem, these beliefs will often be negative.
You may not focus on what you feel to your weaknesses and mistakes that you have made but to those strengths. Learned that Self-confidence is extremely important in almost every aspect of our lives, yet so many people struggle to find it. Sadly, this can be a vicious circle: People who lack self-confidence can find it difficult to become successful. Lack of motivation is the last topic that is discussed in this book. We know that we cannot avoid being lazy or having lack of interest in our works at times. It is normal, but making this a habit is not good. As a student we always have to be motivated in every action we do so that we can come up to a great work. Behind every goal that we desire to achieve motivation has been the influence behind it. Motivation is the force of life, and the drive of all actions. In order to succeed we have to push ourselves and take a lot of effort to motivate ourselves.
Bibliography
Student Orientation Programs – Introduction to College Life, Becoming Familiar with the New Environment, Welcome to the Community!, Conclusion – StateUniversity.com http://education.stateuniversity.com/pages/2462/Student-Orientation-Programs.
html#ixzz2O0F1sjmX
(http://en.wikipedia.org/wiki/Decision_making)http://www.mysahana.org/2012/04/six-common-reasons-for-lack-of-motivation/ http://www.inc.com/geoffrey-james/motivate-yourself-to-work-harder-6-tricks.html www.geocities.ws/lightningscattersdarkness/Boredom.doc
en.wikipedia.org/wiki/Boredom
Adjustment To College – Types of Adjustment, Services Available to Assist with Adjustment Students,Student,Social,andRelationshipsStateUniversity.com http://education.stateuniversity.com/pages/1735/Adjustment-College.html#ixzz2O50mwDkk http://www.aboutourkids.org/articles/transition_college_separation_change_parents_students http://www.thefreedictionary.com/sleeplessness
http://www.helium.com/items/967588-anxiety-issues-among-college-students http://www.nelsonsnaturalworld.com/en-us/uk/a-z-of-ailments/emotional-health/lack-of-self-confidence/