According to Paul Graham, in his article, "Good and Bad Procrastination," he claims that it is impossible to avoid procrastination because there is always something you could be doing, "No matter what you work on, you're not working on everything else" (86). Graham talks about three types of procrastination: (a) working on nothing, (b) working on something less important, and (c) working on something more important. He says that the last type is good procrastination. He goes on to describe type-c procrastination as being the "absent-minded professor" who, while thinking about some interesting question, forgets to look where he's walking, or forgets to shave in the morning or even forgets to eat his breakfast. Graham states that "His mind is absent from the everyday world because it's hard at work in another" (86).
Don't waste time Get a verified expert to help you with Essay
He also says that type-c procrastinators put off working on small stuff to work on big stuff. Graham describes small stuff as: shaving, doing laundry, cleaning the house, writing thank you notes, etc. Basically anything that could be classified as an errand. "Good procrastination is avoiding errands to do real work" (86). Graham also talks about why it pays to put off certain errands such as mowing the lawn or filing tax returns. He says that real work needs big chunks of time and the right mood, while errands don't need either of those. Graham goes on to talk about how it can be a huge success if one suddenly gets inspired by a project and then blows off everything one was supposed to do for the next few days to work on that project.
Later on in his article, Graham talks about type-b procrastination. He says that it is unacknowledged and that it is the most dangerous because "it doesn't feel like procrastination. You're getting things done. Just the wrong things" (88). Graham says that if one isn't working on the biggest things one could be working on, one is type-b procrastinating. It doesn't matter how much a person gets done. Graham concludes his article by talking about a way to solve the issue of procrastination. He says, "let delight pull you instead of making a to-do list push you. Work on an ambitious project you really enjoy, and sail as close to the wind as you can, and you'll leave the right things undone" (90). First I would like to start off by talking about how much I enjoyed reading Paul Graham's "Good and Bad Procrastination." His article really pulled me in and I feel that I can really relate to a lot of the things he mentioned. I am a huge procrastinator. I always wait until the last minute to do everything.
I waited until the last minute to type up this paper. As I type this, my clock reads 11:02 PM and it is the night before this paper is due (yeah, this is how bad I procrastinate). However, all I am thinking about is soon I will finally be done with this paper, and I'll never have to look at it again (at least until I have to revise it and type up the next draft). Now that I have read Paul Graham's article, I will never look at procrastination the same way. I would always think of procrastination as simply delaying a task but not as delaying a task to do another task. I have also never considered the different types of procrastination Graham talks about in his article. Now that I know about them, I can definitely say that I am a type-b procrastinator. Although my type-b procrastination was not unacknowledged, I knew very well that I needed to get this paper done.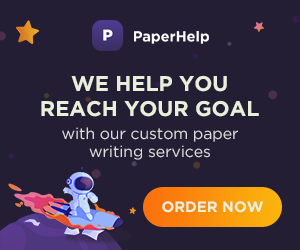 Still, I continued to put it off for other tasks which I thought were more fun such as playing Call of Duty on Xbox, hanging out with friends and doing absolutely nothing, or doing basic errands such as laundry or cleaning my room. Now, I sit here at my computer trying to get this paper written as quickly as I possibly can so I can move on to studying for my test tomorrow and hopefully still be able to get a couple hours of sleep. Why, why didn't I just simply write this paper last night? Oh yeah, I was too busy killing hordes of zombies with my ray gun at an abandoned Soviet cosmodrome with two other friends. It was pretty fun, but I think I should have written this paper last night and worried about the zombie apocalypse later. Oh well, too bad I can't change the past. I'm going to go study for that test now.
Works Cited
Graham, Paul. "Good and Bad Procrastination." College Culture, Student Success. Ed. Debra J. Anderson. New York: Pearson, 2008, 86-90. Print.