Project Management Recommendation Paper
Remember! This is just a sample.
You can get your custom paper by one of our expert writers.
Get custom essay
90 writers online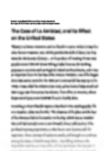 According to Jacobs and Chase (2011), there are five different phases in which the Palomino will need to deliver: Project Conception and initiation: This project maintains medium amounts of risk for risk but this new line of products makes enhancements on past technologies helping reduce the thought of risk. Project Definition and Planning: Sticking to the produced production plan already in place and maintaining costs according to priorities and timelines in association to existing technology is critical. Project Launch or Execution: The project manager will be responsible for the above conceptions, initiations, and planning. Project performance and control: The above named "Project Manager" will be responsible for timely execution and lunch of product in 9 month production window through effective management techniques and leadership abilities. Project Close: At the completion of project and consumers are providing positive feedback on Palomino impact on their lives, a recap will be provided. This feedback will include notes on production process obstacles, success stories, and personal feedback allowing for future organizational growth in innovation and creation. Through the table included below a break down on the costs associated with each project allow for you to see the project recommendation in quantitative figures.
Risk
Critical Path
Cost
Cost Per/Mo
ROI
Return Per/Mo
Total Profit/ Per Month
Juniper
Low
6 Mos
$325,000
$54,166.67
$250,000
2-3 yrs
$20,833.33
(15.6 mos to B/E)
$424,999.93
(20.4 mos @$20.833.33
Palomino
Med
9 Mos
$655,000
$72,777.78
$450,000
5 years
$37,500
(17.46 mos to B/E)
$1,595,250
(42.54 Mos @$37,000
Stargazer
High
($450,000)
+$125,000
=$535,000
$300K
$550K
$750K (5yrs)
Tot:7 yrs
The verdict on the Palomino project still gives Piper Industries Corporation some positive traction in developing a new line of widgets that have been formed off of existing technology. While the idea of continuing to spend on the new product line, Stargazer widgets comes with great reward, it is not without great risk. While sales and marketing teams have already had minor dialog with a few of your strategic customers, there are still far too many questions. Therefore proceed with the Palomino project and enjoy the deliverables projected including the growth of you widget line as well as the projected ROI of 5 years bringing great profitability over the 7 year projected life cycle. With the delivery of the Palomino project, Piper's ability to move forward in developing new advancements on existing technology will give you greater insight into how further the Stargazer project further down the line.
References:
Jacobs, F.R., & Chase, R. (2011). Operations and Supply Chain Management (13th ed.). Retrieved from
https://ecampus.phoenix.edu/content/eBookLibrary2/content/TOC.aspx?assetid=1733965c-5941-4741- b1b3-2a6518a9897d&assetmetaid=564ca34f-cdef-4bba-9c2d-026be3a2b17f.