Diversity, Equality and Inclusion.
Don't waste time Get a verified expert to help you with Essay
Diversity
Diversity is the difference between individuals and groups. This can be the differences in culture, nationality, ethnic origin, religion, beliefs, sexual orientation, gender, age, social class or abilities.
Equality
Equality is the promotion of individual's rights; it is giving the individual choice and opportunity. It is giving the individual respect and treating them fair. As a health and social care worker you should provide care and support to meet the own individuals needs and preferences.
Inclusion
In health and Social care Inclusion is when the individuals are at the centre of planning and support. An example of this is providing person centred care plans and ensure that the individual was part of putting this together.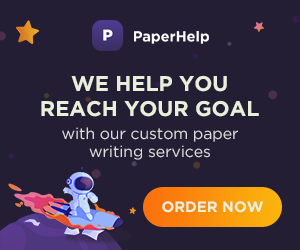 Discrimination and Inclusive Practice
There are many different forms of discrimination, 'direct discrimination', 'indirect discrimination', and 'institutional discrimination'. Discrimination can lead to individuals being treated less favourably than others, losing chances for opportunity, become labelled and be stereotyped and can cause a loss of self-esteem. Inclusive practice promotes equality and supports diversity. In health and social care settings there are policies and procedures that promote inclusive practice and challenge discrimination, they promote rights, empower individuals and remove any barriers restricting them. Individual's differences should be valued and celebrated.
Working in an Inclusive way.
In health and Social care there are legislations, codes of practice and policies in the workplace setting relating to equality, diversity and discrimination. These include the human rights act 1998, the disability discrimination act 2005, Special educational needs and disability act 2001, Race relations (Amendment) act 2000, The equality act 2010, and the European convention on human rights.

The way you interact with an individual can show whether you respect that individuals beliefs, culture, values and preferences. In your workplace setting, whether you are interacting with colleagues or service users it is important that you use active listening and is helpful if you have a knowledge of individuals, for example beliefs, cultures, values and preferences. Be able to maintain and individual's confidentiality where appropriate and communicate in the individuals prefer method.
Promote diversity, equality and Inclusion
An example of Inclusive practice is encouraging choices, independence, empowering them as individuals and removing any barriers to access. Promote equality and rights, for example opportunity's should be provided and the access according to the individuals needs. As a health and social care worker it is important that you can recognise discrimination and challenge it. Recognise stereotypes in attitudes or written materials and understand and be able to adapt own beliefs and attitudes. You should know how to report concerns regarding discrimination according to own policy and procedures.