This paper intends to evaluate the impact and the role of information systems on the quality process on different industries in order to make the implementation and application of quality assurance easy, simple, fast accurate and time saving by reviewing different quality matters in order to provide a reasonable and understandable train of thought towards comprehension of these ideals. These objectives shall be accomplished by the critical evaluation of the different quality matters facing businesses today.
Don't waste time Get a verified expert to help you with Essay
Quality is critical to success in whichever endeavor any individual or group decides to undertake. Quality is often defined as the totality of inherent characteristics in a product or service that bears within itself the ability to increase demand on itself at a fixed price. Information Quality (IQ) is a common term used in the description of the quality of the content provided by any approved systems (Journal of Accounting and Economics 8:2). It can also be characterized as the fitness for use of the information provided. Although the latter definition is generally used to describe everyday functioning and purposes, specialists commonly use more complex models for the quality of information.
Most of the practitioners in the IT industry tend to use the term information quality alongside data quality, but academics tend to differentiate between data and information (Anderson 2010:162). The journal of accounting and economics hosted an article by Sheridan Titman and Bret Trueman (2008) titled Information quality and the evaluation of new ideas which indicated that Information quality assurance is a process in which particular information is guaranteed to meet set criteria. Service quality is, therefore, defined by the user or the consumer and it is in most times the scale in which the product is weighed upon (Sheridan and Bret, 2008).
Both internal and external consumers are in constant need of quality products both in and out of the comfort zone of the provider. Within the economic standards of today's businesses, companies and providers of IT services tend to find it difficult to keep up with growing demands and often go out of business. According to the journal of the association for information, science and technology (2014: 65), quality assurance is an administrative and procedural activity that is implemented in the quality system to ensure that both the goals and objectives of the product are fulfilled as intended.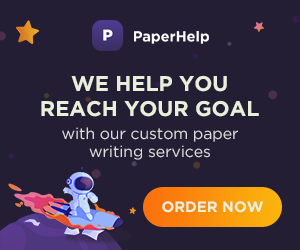 Quality control (QC) on the other hand is defined as a process through which a business works to ensure that the quality of the products produced is maintained or improved where necessary (Anderson 2010: 162). QC aims to ensure that manufacturing errors are eliminated or kept at a minimum. Because of the perfection nature of the process involved, the business requires both employees and managerial personnel to work towards achieving perfection in their endeavors. Quality control heavily relies on three major aspects in it execution which Bret and Sheridan (2008) fail to mention.
Anderson (2010), point out that the first element of QC is competence, whereby knowledge, skills, qualifications and experience come into play for the execution of certain controls within the educational environment. The bit of quality control is the soft elements which involve having integrity, confidence, motivation, organizational culture and a team spirit towards the achievement of the set goals and standards within the educational process. The final and most important element of QC is control whereby factors such as inspection, job management and record keeping are involved. According to Bret and Sheridan,

Quality control requires strict inspections of processes in order to ensure that the products sold in the market are of top quality (2010: 163). Product inspectors are usually armed with a list of unacceptable product defects such as surface blemishes or cracks within the products. However, Bret and Sheridan fail to mention in their analysis that quality control is heavily invested in testing of products and reporting to the managerial personnel who are then mandated with making the decision for allowing or rejecting the product's sale in the market.
Total Quality Management (TQM) involves a wide spread effort in the organization to create a permanent climate whereby the organization continuously increases its ability to produce high-quality services and products for its customers (Gill Jaspreet 2009:530). Although there is no general agreement as to how this should be done, total quality management draws many of its strategic maneuvers from quality control Sheridan and Bret (2010) argue that information quality and total quality management are directly relatable concepts. Jaspreet (2009) argues that TQM is a management approach that is centered on quality and based on the participation of the personnel in the organization who labor aiming at long-term success (ISO 8402: 1994). This concept is in line with the concepts put forward by Gill (2009). When TQM is achieved, customers are satisfied and the general society is contented with the quality of products sold in the market (2009: 531).
From another point of view, total quality management is a philosophy for the management of an organization in such a way that stakeholder's needs are met effectively and efficiently without having to compromise on ethical issues (2009:531). Sheridan and Bret (2010:163) insist that management shall take into consideration a quality management measure if the information about it is reliable and assured. Therefore, total quality management is a way of thought with regards to goals, people and organizational success that strives to ensure that the right things are done right the first time. The total quality management philosophy aims to change attitudes and behaviors for people working within the organization in pursuit of success and better results (Galleto 2011:18).
TQM applies to the entire organization unlike quality control that is mainly focused on the processes of the organization. This is another point that Sheridan and Bret fail to mention which should be included. Total quality management has been a philosophy that has raised business from the dirt and made them formidable competitors on a global scale, all because of the principles outlined in ISO 9000: 2000. These principles are leadership, involvement of people, process approach, system approach to management, continual improvement, factual approach to decision making, mutually beneficial supplier relationship and customer-focused organizations (Gill 2009:537).
Continuous Quality Improvement (CQI), sometimes known as Performance and Quality Improvement (PQI) is a defined process of creating an atmosphere where workers and managers can strive to create an environment that is constantly improving the quality of products produced (Park, James 2012). According to the Future of Information Technology Applications and service (2012), CQI is a theory-based management system that focuses on the outcomes and the processes of a business and is centered on culture change, client philosophy, data driven, shared success and long term approaches. Sheridan and Bret (2010) acknowledge the existence of CQI but they do not lay much emphasis on it citing the reason that continuous improvements call for in improved quality in all areas of function (2010: 168).
Park James, (2012) insist that there are several key elements that define CQI and they include accountability, teamwork, good management and continuous review of progress whereas Bret and Sheridan do not point out these elements. Furthermore, there are subsequent benefits of adopting CQI procedures in an organization, which include improved accountability, refined service delivery, increased staff morale, promotes innovative ways to solve problems and also enhances client tracking and documentation (Stankis 2013: 27).
Due to the constant need to improve quality of products created, CQI is destined to have attainable goals that propel the organization to greater heights of perfection. These goals include having a guide to quality operations, meeting external regulations and standards, ensuring safe working environments and quality services and finally assisting agency programs and services in their bid to reach annual objectives and goals. Bret and Sheridan, James and Stankis all point to an agreement that continuous quality improvement ensures that businesses are up-to-date with the latest trends and requirements of the market and propels healthy competition in the industry by ensuring the continued provision of quality products.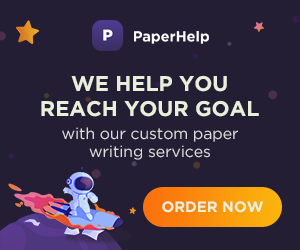 Statistical Quality Control (SQC), otherwise known as Statistical process Control (SPC) is a quality control method that involves the use of statistical methods to monitor and control a given process, according to the quality engineering journal (2012). Monitoring of the process ensures that the process operates at full potential, thus creating the possibility of making as much product as possible, while Sheridan and Bret insist that it is only by having quality processes that quality products can be produced (2010: 160).
According to the Enterprise Systems Journal (2014:13), statistical quality control is responsible for assisting in the evaluation of quality services through the use of descriptive statistics, statistical process controls (SPC) and acceptance sampling. Quality services are a concept that Sheridan and Bret mention in passing, showing which means that their research is insufficient on this front because they tend to focus primarily on the quality of products. SQC also involves the description of quality characteristics and relationships via the inspection of random samples of output from different processes of output, as explained by the Information and Software Technology Journal (2009:3). On the other hand, acceptance sampling involves the sampling of batches produced through inspection.
Quality control is important because no two products are the same during a manufacturing process, and the only way to ensure quality in traditional times was through the implementation of post manufacturing inspection (Cowan, Jb 2009:637). Statistical quality control is important because the tools used in the monitoring of the process help detect the variants in the manufacturing process before the end result can be produced, resulting to a low quality product. However, the variants that cause the shift in quality can be classified into two groups; common causes and special causes.
Common causes, sometimes known as non-assignable causes are those that act up consistently and they result in a stable and distributable production over time. Special causes, also known as assignable causes refer to the variations that have effects on some part of the production process. These causes are usually unpredictable. SQC is an area that Sheridan and Bret fail to mention in their study which in turn makes their work insufficient in light of this topic.
Quality Function Development (QFD) is a method used to transform qualitative customer demands into quantitative parameters, to deploy techniques for achieving the desired design quality into subsystems, to deploy functions that enhance quality and finally, to specific elements in the process of manufacture (Wang 2011). Sheridan and Bret compound that QFD is intended to help planners focus on specific traits of new or existing services or products in the market from different viewpoints (2010:167).
Swanton (2012) explains that the technique incorporates charts and matrices to give a vivid description of the situation at hand, and also elaborating that QFD helps to transform customer needs into engineering characteristics for a service or a product. This is done through the prioritization of each product or service trait while simultaneously setting the development targets for the service or product. Sheridan and Bret (2010) include quality assurance of processes and functions as the only way to beat function development. QFD has manly applications ranging from military uses, consumer products and emerging technologies. This technique was also included in ISO 9000: 2000 that focuses on the customer's satisfaction.
In most cases, QFD resembles Management by Objectives (MBO) which is set to increase the goal setting process in a company. Companies that have used the quality function development strategy such as Hewlett Packard have enjoyed massive market dominance from the production of quality products and having set strategic goals all through the organizational hierarchy (Hattermer-Apostel 2009:245). QFD emphasizes that incorporation of special statistics unique to each market industry that aids organizations in the performance and execution of business strategies. It also assists those companies that serve large market areas to adapt to the changing times and trends. From the works of Sheridan and Bret, (2010), QFD has a role to play in the growth of the business but it is not as integral as quality assurance. The statistics allow the company to make strategic decisions for forecasted financial periods which in turn provides them with a competitive edge over their competitors (Khosrowpour 2009).
Total quality control (TQC) is defined as the application of principles of quality management in all areas of business from the design to the delivery instead of focusing the principles on the production activities alone (Piccoli et al 2013:3). The phrase was popularized in 1920 by Armand Val Feigenbaum. Piccoli et al find that the development of this concept was set to revolutionize management systems in business settings. While the journal of information quality does not mention much about TQC, Sheridan and Bret have mentioned it in passing (2010:172) which indicates that their information might require updating. Engaging in total quality control involves focusing full scale efforts of the business in the control of costs, prices and profits. Total quality control also involves the control of the amount of production as well as the stock held by the organization.
Most importantly, TQC involves making quality control the foundation of the business process for the sole reason of making quality the selling point of the business (Piccoli et al 2013:14). Controlling the quantity of stock available in the company does not mean limiting the production capacity of the business but rather ensuring that the stock produced is of top quality and one that can satisfy customer demands without any doubt of production glitches. The concept of total quality control seeks to blend both the western and the eastern forms of ideas and the general conduction of business (James 2012, Future of IT research). Although it hails its roots from Japan in the post world war two era, the concept of total quality control has been accepted all over the world with major market competitors adapting it as a method to remain competitive and productive.
Initially, groups of 10 and 20 workers were handed projects in order to determine the level of quality different people could produce, but later the concept evolved. The process of evolution suddenly required that all personnel working in an organization should play a role in the total quality control process. Sheridan and Bret do not fail to mention that TQC involves every aspect of the business ranging from the design and concept stages of production, to the actual production process and finally to the presentation of the product to the customers (2010:170).
Total Quality Environmental Management (TQEM) is defined as those business practices that are aimed at the reduction or the prevention of environmental pollution through Total Quality management techniques (TQMT). Sheridan and Bret provide information stating that the United Nations Environmental Program (UNEP) alongside the international chamber of commerce is credited with having come up with the concept of TQEM (2010:164). According to the Global Environmental Management Initiative (GEMI), there are four basic elements embroiled in TQEM and they include customer identification, customer improvement, a systems approach and doing the right thing the first time.
Sheridan and Bret (2010) do agree with GEMI although their focus is mainly rigid on information quality provided to all stakeholders in order to ensure a balanced working and market environment (2010:172). Customer identification is merely determined by the customer's preferences. The buyers, the general public and the surrounding communities are considered external customers while the organizational employees are considered the internal customer group (Stankis 2013:28). In continuous improvement, the organizational management as well as the employees are required to work hand in hand towards the improvement of their environmental performance and the success of total quality environmental management. Sheridan and Bret are in high agreements with this statement whereby they cite that it is only through continuous improvement that a business can enjoy the fruits of the factors controlling the market (2010:171).
Doing the job right the first time also involves the elimination of environmental risks before any job can begin. This ensures that the quality of products produced is not affected by the impending environmental issues that the organization could be facing. In a systems approach, it is important to design the components of the TQEM system to blend and function with the organizational system in lieu of achieving organizational wide goals and objectives. Research from Sheridan and Bret show that there are several objectives that TQEM aims to accomplish in its application which are reduction in wastage, reduction in resource depletion and environmental pollution, controlling the impact of new developments on the environment and promoting environmental awareness throughout the surrounding communities and the organizational employees (Zhao et al 2014).
From a healthcare perspective, Quality Improvement (QI) is a system that consists of continuous actions that are aimed at improving health care services as well as the health status of targeted patient groups. From a business point of view, QI is defined by the current conduction of business and business activities while in medicine, it is defined by the outcome of the performance and the organization's efficiency (Sheridan and Bret 2010:166). Quality is directly related to the approach of delivery in use by any organization, and in order to achieve a different level of performance and improve on quality, the organization's current system must change (Swanton 2012). It is because of this need for change that QI embraces four principles that are systems and processes, focusing on customers, being part of the team and focusing on the use of data.
In the case of systems and processes, an organization is required to understand the main delivery system and the key processes that it runs, thus it has to maintain a level of quality assurance in order to remain updated and with proper performance (Wang 2011:23). The quality improvement approach used for businesses is recognizing that the resources (inputs) and the activities (processes) are addressed proficiently in order to ensure quality improvements in the quality end products (outputs/outcomes). The most effective form of quality improvement is if the system is tailor made to meet the specific demands of the organization. On the other hand, focusing on customers is another measure of the improvement in quality of products presented to the public. Until the customers' needs are met, quality cannot be considered a strong suite of the organization. Therefore, quality assurance becomes one of the most important aspects of businesses and other sectors of the economy such as healthcare, manufacturing and education.
In conclusion, Sheridan and Bret (2010) have done a commendable job in trying to integrate all aspects of quality. Although their information may be insufficient in some areas, there are no instances of their research being wrong. Research on information quality by Sheridan and Bret has continued to be a benchmark for quality matters in the near-half of this decade. Their work should be used to complete research and as a valuable reference for any scholarly paper.
References
Anderson, Gina. "Assuring Quality/Resisting Quality Assurance: Academics' responses to 'quality' in some Australian universities." Quality in Higher Education 12.2 (2010): 161-173. Print.
Appel, Frank. "From Quality Assurance To Quality Improvement: The Joint Commission And The New Quality Paradigm." Journal of Quality Assurance 13.5 (2010): 26-29. Print.
"Behaviour & Information Technology." Behaviour & Information Technology 29.6 (2010): ebi-ebi. Print.
International journal of information technology project management. Hershey, PA: IGI Global, 2013. Print.
Cowan, Jb. "Quality assurance." Information and Software Technology 32.9 (2009): 637. Print.
Galetto, Fausto. "The golden integral quality approach: From management of quality to quality of management." Total Quality Management 10.1 (2011): 17-35. Print.
Gill, Jaspreet. "Quality follows quality: add quality to the business and quality will multiply the profits." The TQM Journal 21.5 (2009): 530-539. Print.
Hattemer-Apostel, Rita. "Does Quality Assurance need Quality Assurance?." The Quality Assurance Journal 10.4 (2009): 245-246. Print.
"IT consulting firm Computer Power Group and Quality Assurance Institute (QAI) have begun a research project to study and categorize software defects. (information technology) (Mergers/Acquisitions/Alliances)." Software Industry Report 4 May 2012: 56-61. Print.
"Joint Press Release with the New Energy and Industrial Technology Development Organization, National Institute of Advanced Industrial Science and Technology, Japan Automobile Research Institute, Japan Quality Assurance Organization and Japan Robot Associa." States News Service [Japan] 5 Feb. 2014: 23-24. Print.
Khosrowpour, Mehdi. Journal of information technology research. Hershey, Pa.: IGI Global, 2009. Print.
Park, James J.. Future information technology, application, and service FutureTech 2012.. Dordrecht: Springer, 2012. Print.
Piccoli, Gabriele, Luis Anglada, and Richard Watson. "Using Information Technology to Improve Customer Service." Journal of Quality Assurance in Hospitality & Tourism 5.1 (2013): 3-26. Print.
"Software quality assurance." Information and Software Technology 31.2 (2009): 58. Print.
Staknis, Me. "Software quality assurance through prototyping and automated testing." Information and Software Technology 32.1 (2013): 26-33. Print.
"Strategic quality management and quality costs." Total Quality Management 5.1-2 (2011): 111-118. Print.
Swaton, Larry. "Is Continued Quality Improvement Best For Quality?." Quality Engineering 4.3 (2012): v-ix. Print.
Wang, John. International journal of information technology project management (IJITPM). Hershey, Pa.: IGI Global, 2011. Print.
Wells, David. "Quality Assurances.(Technology Information)." Enterprise Systems Journal 1 Oct. 2014: 12-19. Print.
Woodhouse, David. "The quality of quality assurance agencies." Quality in Higher Education 10.2 (2010): 77-87. Print.
Zhao, Dangzhi, and Andreas Strotmann. "The knowledge base and research front of information science 2006-2010: An author cocitation and bibliographic coupling analysis." Journal of the Association for Information Science and Technology 2 (2014): n/a-n/a. Print.