"Strategic HRM is an approach that defines how the organisation's goals will be achieved through people by means of HR strategies and integrated HR policies and practices" (Armstrong, 2009). The overall aim of strategic HRM is to maximise the firms' performance by making sure all employees are of high calibre and committed to achieving the organisations competitive advantage. Within HRM it is not clear how to best link strategic HRM to the organisations strategy. The main argument involves two different approaches; best fit and best practice. The best fit strategy involves organisations tailoring their HR strategies around the organisations strategies and needs. Whereas the latter suggests that organisations will be more successful if they adopt best practices within the work place (Boxall and Purcell, 2008). 'Best practice', a form of universalism, is based around the theory that high commitment will reflect the organisations high performance level regardless of the firm's competitive strategy (Torrington et al, 2011). This is demonstrated in Guest's model (1989) Theory of HRM. The model is built around four main HR goals; commitment, flexibility, quality and strategic integration, the theory being if all goals are achieved then the organisation's performance will be enhanced.
Don't waste time Get a verified expert to help you with Essay
Pfeffer (1998), also a supporter, progresses the said theory by claiming policies such as; high spending on training, high wages directly linked to performance will determine a high level of commitment and performance. Another criticism of best practice theory is that it is difficult to accept that there is an overall best practice for every organisation . One practice may have been successful and effective for an organisation does not mean that it will work for every organisation (Armstrong, 2006). This factor helps show that when analysing business and hr within all organisations best practice is impossible to achieve as every organisations situations are different. Torrington et al (2011), dispute the validity of the theory by arguing that a simple model cannot realistically meet the complexity that comes with managing staff. As well as universalist the approach is also unitarist, as it presumes that all management have to do is follow a set of policies and it will automatically achieve high performance, and that workers will obey this without question. In reality this is a lot more complicated to re-enact. Hofstede (1980), as cited by Boxall and Purcell, also argues that it would be extremely difficult to design a set of practices due to extreme differences between countries and cultures.
Furthermore, best practice may benefit executives but on shareholders and waged employee's expense. An example being, it may put in place a generous redundancy package for executives and typically employees lose out. It can be argued that the most sustainable HRM practices are those which benefit the organisation as a whole such as best fit (Boxall and Purcell, 2008). In a addition to these arguments, Boxall and Purcell (2011) cite studies by MacDuffie (1995) and Ichniowski and Snow (1999) which suggest that best practice is impossible to achieve when comparing two industrial firms. Although many theorists would argue that best fit is the most applicable for most organisations, best practice should not be completely overlooked as Becker and Gerhart (1996) state that it may be more "appropriate for identifying the principles underlying the choice of practices, as opposed to the practices themselves"
References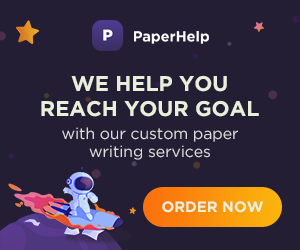 Armstrong (2009) Armstrong's Handook of Human Resource Management Practice London: Koogan Boxall, P & Purcell, J (2011) Strategy and Human Resource Management 3rd Edition Hampshire: Palgrave MacMillan Becker, B E and Gerhart, S (1996) The Impact of Human Resource Management on Organisational Performance: Progress and Prospects Academy of Management Journal 39 (4), Page 779-801 Hall, L, Taylor L. & Torrington, D. (2008) Human Resource Management 7th Edition London: Prentice Hall