Casa Youth Shelter is a nonprofit organization located in Los Alamitos, California providing emergency temporary shelter for homeless, runaway and abandoned youth. They have 12 licensed beds dedicated to providing 24/7 shelter care for youth ages 12-17. Their goal is to provide adolescent youths with a safe place, and with an opportunity to stabilize their lives. It is always their goal to reunify the residents with their families if it is a safe environment for them to return to. In 1978, Myldred E. Jones, decided that Southern California needed a safe place for runaway and homeless youths to turn to, who at that time had few places to go. She believed that no child should be living on the streets, under freeway overpasses, worrying about their safety and their next meal. So, at the age of 69, Myldred founded Casa Youth Shelter. Statistics show that from the time Casa Youth Shelter opened their doors to date, they have served an estimated 12,000 kids as well as 44,000 family members who were also affected.
Don't waste time Get a verified expert to help you with Essay
Today, Casa Youth Shelter has expanded to six bedrooms with 12 licensed beds. There is also a recreation room, a library and a computer center. In 2000, the shelter added a 2,000 square-foot Counseling Center to the lot. The center is used for counseling, parenting classes and a variety of outreach activities. In 2008, Myldred's cottage was transformed into the Myldred E. Jones Recreation Courtyard, just as she had always wanted. Casa Youth Shelter provides the following programs and services:
•Shelter – Short Term Program and Extended Placement Program
•Counseling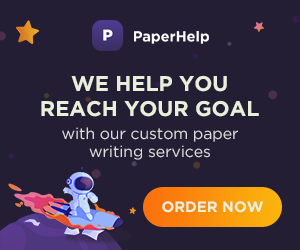 •Outreach to Schools
•Youth Leadership Program
•Parenting Classes
A typical day in the life of a resident while staying at Casa is a very structured one beginning with wake up time at 6:30 am then followed by breakfast and chores through 8:40am. At 8:45 residents attend a morning process group which is their first therapeutic experience of the day. At 10 they have a snack and then they are allowed recreation time for games until lunch time at noon. At 1:00 they attend art therapy followed by another snack at 3:00. From then to 6pm they attend 2-3 group sessions followed by dinner which they all eat together including the staff. After dinner residents get free time until it's time for bed at 9:30pm.
Pamela is currently the Community Outreach Director at Casa Youth Shelter, where she has been employed for approximately 1 yr. and 10 months. She has also received her LCSW as a Social Work Professional as of February 2014. Prior to her current position she was a School Social Worker at East Whittier City School District for 4 yrs. and a Children's Social Worker at Los Angeles County Department of Children and Family Services for 5 yrs.

The key points of Pamela's lecture I would have to say were how Casa Youth Shelter was started, her position there, the requirements to be a resident there, the statistics on how many kids and families have been served there, their mission statement plus goals and finally all the different services that Casa Youth Shelter has to offer their residents. I can tell that Pamela is very passionate about what she does. She started as an intern at Casa years ago then moved on to other Human Service Agencies and finally returned to accept a full time position where she first started her journey. All the while striving to do the best she could do at helping people who were in desperate need for services. She just like her mentor Mildred want to help people through their struggles and make a difference in people's lives.
I was very impressed by Pamela's lecture and motivation. She was organized and very well informed about all the materials she was presenting. I strongly agree with Pamela's views on Human Service issues and the need for caring people to help others. As a matter of fact when I started my journey here at Cypress College I was originally only going for my certificate in Substance Abuse but now I have decided to continue on to get my AA in Human Services. I don't know what I could possibly do different to make the services that are currently being offered at Casa Youth Shelter any better than they are now. I think they have a great program with all the services that would be needed to meet the goals of the clients to turn their lives around and succeed in their personal lives.
This class has affecting me in many positive ways. I have always known that I am a very warm, caring and helpful person but this class has enlightened me as to how many different Human Services Agencies are out there to be a part of. I really enjoy the way that Mr. Zager teaches the lessons, he is very thorough and breaks things down to make it easier to understand. I also enjoyed doing the extra credit assignment through the careers center because it helped me understand what my strengths are and what career choices I might be good at. I don't know exactly where I will end up when I'm done with school but I am certain that it will be somewhere helping others though.