I've never been reading a tremendous story such "The Drover's Wife" before. "The Drover's wife" was written by Henry Lawson is a short story about a woman who live in a bush with her four children and a dog, Aligance, while her husband didn't at home because of driving. The story wants to mention on the woman who was a good mother and also a strong lady. In a dangerous event, there was a snake in her house. In order to protect her children she kept reminding herself all night to guard her children who were sleeping on the table in the kitchen; finally, the drover's wife and her dog killed the snake and burnt it.
Don't waste time Get a verified expert to help you with Essay
Actually, I do love two characters among all characters represented in the story. The first is drover's wife; throughout the short story I get a very good characterization of the woman. As a girl-wife she had hated the lonely life in the outback, but as time pass by, she used to it. Her struggle has been many. When the drought forced her husband to go droving, she had been left alone with her children and the problems in a pity bush. However, she was a strong and brave lady; in fact, she had solved the entire difficult situation without her husband's assistance. She plays an important role in the family which she had to stay and take care of the children alone. Another she was defended mother and a good wife. In a long night, she kept her eye opening to ensure that the snake wouldn't bit any of her children.
Staying and taking care of the children alone; she neither complained about her living condition nor her husband absence. She didn't care about herself when she fought the flood that devastated the dam; she still thought of her husband's feeling after realizing this disaster. Specially, this character has given me an idea that women should not always rely on men; women are not as weak as what other people said. Women have strength to protect themselves as well as their beloved persons. Not only drover's wife but also her biggest son Tommy was bravery. He helped his mom a lot; even he was a small one, his behavior is such an adult. Maybe he think that beside his father , he was the only one man to protect the member from any danger. This smart boy also remind his mother to wake him up if the snake came back again.
Moreover, "The Drover's Wife" has remarkably little action such as "Near midnight, the children are all asleep and the drover's wife sit there still, sewing and reading by turns. From time to time she glances round the floor and well-plate, and, whenever she hears a noise, she reached for the stick. The thunderstorm comes on, and the wind, rushing through the cracks in the slab wall, threatens to blow out her candle. She places it on a sheltered part of the dresser and fixes up a newspaper to protect it. At every flash of lightning, the cracks between the slabs gleam like polished silver. The thunder rolls, and the rain comes down in torrents." in this plot the author want to express the activities of being a mother who always care and worried about her children. Not all people do such that thing beside mother. In case she ensures that her children are safely, she can do anything without caring much own self. Another action "She lays her hand on the dog's head, and all the fierce, angry light dies out of his yellow eyes. The younger children are quieted, and presently go to sleep. The dirty-legged boy stands for a moment in his shirt, watching the fire. Presently he looks up at her, sees the tears in her eyes, and, throwing his arms around her neck exclaims: "Mother, I won't never go drovin' blarst me if I do!" And she hugs him to her worn-out breast and kisses him; and they sit thus together while the sickly daylight breaks over the bush.".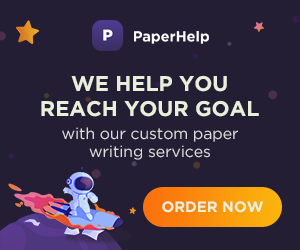 This plot shows that if Tommy were a husband ,or when he grow up, he would not be away from home do such his father . He's recognized what was the difficulty which a wife and children forced to bed situation. About drover's wife, she loves her children above all, but she has no time to show it. The children have a very harsh impression of her. Still, in the last sentence we see proof of her love for them. What I have learnt from this story has been many. First, I understudied that on be haft of a good mother it is not easy. Sometime they act as ignorant but their mind obsessed all the time on children; however, they did not complained any words. Beside this, I caught a lot on the behaviour of the drover's wife; we will not always get what we want, but we should learn to satisfy what we have. There are many problems and obstacles that we have to face, and all those make us become stronger and stronger, and give as such an important experience for our future steps. After reading this story, I strongly recommend it to other people who want to learn and experience more about life. Also lecturer should have risen this
story to discuss much more and deeply on it, because student may benefit a lot from this story.