Currently in the United States, the Americans continue to face unfair treatments of health care professionals within the work place. Regulates and laws have been created and set forth to help individuals' feel protected and to know their rights as a victim of such criminal acts. People deserve to be treated with respect, especially in the care of health professionals. In this paper will contain information on criminal liabilities of health professionals and show people who may have been violated by health care providers the steps of filing a civil complaint. In addition, the paper will go into investigating allegations and disciplinary actions. Up-to-date regulatory policy regarding health care professionals is based on the speculation that the market for resources in health care is unsuccessful because consumers do not have complete facts about the nature of services these professionals offer. The outcome of some professionals possibly will exploit consumers on the condition lesser-quality services.
Don't waste time Get a verified expert to help you with Essay
The theory of economics proposes that in the absence of order, many health care professionals might offer minimum quality services at expensive quality prices to uneducated consumers. Therefore, the main justification for managing health professionals is to expand the quality of their services and to guard the interests of unaware health care consumers. Health care professional guidelines restrict access into the profession by setting the least possible measures of education and experience mandatory to practice. Furthermore, those regulations identify the legal acceptable boundaries of training for the health care provider or the permissible scope of health care professionals' training and state the permitted business training of health care professionals. In the United States the federal system of government, regulates every states health care professional practice.
Health professional training performances are statutory laws that create regulatory or licensing agencies or boarding to promote rules that order medical practice. State licensing laws initiating the lesser level of education and experience needed to practice, explain the roles of the profession and bound the act of these roles to licensed individuals. State occupation practice limits restrictions on the services of professionals by for-profit firms, limitations on the operation of trade names, restrictions on the process of numerous workplaces, and boundaries on the place of health care professionals' workplaces. Earlier in 1977 state companies practice limitations on frequently incorporated restrictions on marketing by professionals. Principles of Medical Ethics, the American Medical Association (AMA) declare a physician shall obey the law" and "record doctors' insufficient in character or ability, or engaging in deception or fraud. AMA could refuse membership to doctors guilty of criminal activity, in addition to physicians charged with crimes in different countries.
Reference to petition for licensure, the Federation of State Medical Boards, in connection of state medical boards' responsibility for punishing physicians, suggests that every state medical board run criminal record review as part of licensure application practice and all candidates with a criminal background, comes before the committee for questioning to examine the candidates ability for licensure. AMA recognizes that doctors can be criminally arraigned merely to the degree of statue, and these regulations unlike state to state. Although illustrations from our data demonstrate the regular ordinary sanctions by state medical boards after the doctors have been criminally found guilty. According to AMA recent data less than 80 percent of doctors who carried out sexual acts offenses the physicians' licenses would be revoked, suspended, or surrendered.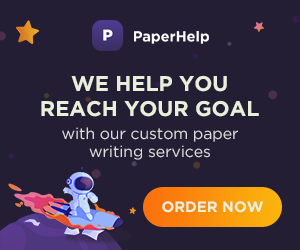 Merely 53 % of doctors convicted of criminally possessing, using, or prescribing controlled substances and only 40% of doctors were guilty of criminal wrongdoing connected to the practice of medicine had their licenses surrendered, revoked, or suspended. The statistics show a system that permits questionable physicians to remain practicing medicine after displaying clear unethical and risky behavior. If an individual thinks that a health care provider, local or state government agency, has discriminated against he/she based on national origin, race, age, or disability, one can file a civil rights complaint. OCR can examine disability-based discrimination complaints against programs ran by HHS. Below certain regulations and statue, OCR has slight authority to explore complaints of discrimination based on religion and sex. If an individual believe his/her health care provider moral safety rights have been breached, individuals can file a complaint with OCR.
The Case Resolution Manual for Civil Rights Investigations (CRM) offers OCR managers and staff with the strategies and process designed to effectively and promptly investigate, evaluate and settle compliance and complaint evaluation, and to implement violation locations where guaranteed. When filling a complaint an individual have to follow the complaint requirements and that is followed by: (http://www.hhs.gov) Be filed in writing, either electronically via or paper the OCR Complaint Portal, by email, fax, or mail. Social service provider or health care provider involved, and describe the acts or omissions, that one believed over stepped the civil rights regulations or law. Must be filed in 180 days of when the omission complained of or act occurred.

OCR could prolong the 180-day period if individual can provide a worthy reason. In conclusion individuals need to educate themselves on the laws which supposed to protect them from mistreatment of any health care provider and learn the appropriate ways to handle the situation in case of becoming a victim to any type of neglect or abuse. Physicians' and nurses should follow the quality standards. Patients are treated with kindness, dignity, compassion, respect, honesty and understanding.
References
Article in Health Matrix: United States Physicians' Disciplined for Criminal Activity, Retrieved on April 22, 2014 from:
http://www.citizen.org/page.aspx?pid=696
Principles of Medical Ethics, Retrieved on April 22, 2014 from;
http:// http://www.ama-assn.org/ama/pub/physician-resources/medical-ethics/code-medical-ethics/principles-medical-ethics.page United States Department of Health and Human Resources, Retrieved on April 22, 2014 from:
http://www. hhs.gov/ocr/civilrights/complaints/index.html#file Wilson,D., The Regulation of Health Care professionals other than Physicians, Retrieved on April 22, 2014 from;