Introduction
This essay will include information about Richard Branson, his personality, how he was raises, his influences. Also economic and environmental factors in relation to Virgin Group will be discussed in the second part of the essay. In the third and last part information about how Branson spend free time and treats oter people.
Don't waste time Get a verified expert to help you with Essay
The Entrepreneur
An entrepreneur is a person who organizes and manages a business undertaking, assuming the risk for the sake of profit. An entrepreneur sees an opportunity, makes a plan, starts the business manages the business and receives the profits. Sir Richard Charles Nicholas Branson popularly known as Richard Branson is a British business magnate, best known for his Virgin Group spanning over 400companies. Branson is the 5th richest person in the UK according to Forbes' 2011 list of billionaires with an estimated net worth of USD 4.2 billion. His internationally acclaimed brand "Virgin" is displayed on everything from credit cards, to airlines and music "megastores". He has knack to attract media with his marketing tactics and balloon adventures.
Early life
Born on July, 18, 1950 in Blackheath, London to barrister Edward James Branson, Branson suffered from dyslexia and had a poor academic performance as a student. He did his schooling from Scaitcliffe School until the age of thirteen and later attended Stowe School till the age of sixteen. His entrepreneurial ways began pouring early and gradually he discovered his ability to connect with others. Branson recalls a childhood filled with nothing but love and encouragement.Parents ingrained within Branson a sense of hard work and the need to be financially successful.3 Sent to boarding school until he was 15, Branson found success on the field rather than in the classroom. He excelled in a wide range of athletics, which found him popularity at school, but he struggled with his academics because of his dyslexia, which at the time was a relatively undiagnosed problem. "Since nobody had ever heard of dyslexia, being unable to read, write or spell just meant to the rest of the class and the teachers that you were either stupid or lazy," he recalls. "And at prep school you were beaten for both."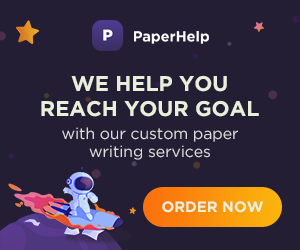 Sent to a different school, Branson was initially expelled for his nocturnal visits with the headmaster's daughter. But, after writing a fake suicide note, Branson got the expulsion overturned. Back in school set up Student Magazine at the age of 16 and opened the Student Advisory Centre a year later, which was a charity to help young people. After his first issue of Student, the headmaster of Branson's school wrote a note saying, "Congratulations, Branson. I predict you will either go to prison or become a millionaire." In the next forty years, Branson would go on to prove his headmaster right on both counts.4 He did not go on to graduate and instead set up an audio record mail-order business in 1970. In 1972, he took the plunge and opened a chain of record stores, Virgin Records, later known as Virgin Megastores. The brand grew with leaps and bounds during the 1980s.
Branson later set up Virgin Atlantic Airways and expanded the Virgin Records music label. With the passage of time Branson bootstrapped his way from record-shop owner to head of the Virgin Empire and in the process created one of the most recognizable brands in the world. Gifted with a seemingly insatiable appetite for starting new business ventures, Branson with his enterprising instinct has managed to "Virginize" a very wide range of products and services. He is continuously on the prowl to seek new business opportunities and loves challenges, especially in a market monopolized by few major players.

The variety of businesses that Branson controls is as vast as the geographical coverage the brand has, with business located throughout the UK, USA, Australia, Canada, Asian, Europe and South Africa. Some of his major brands include: Virgin Atlantic – An international airline flying to many major destinations; Virgin Megastores – Music Super-markets located in major locations in the UK, USA and Australia; Virgin Books – Publisher and distributor of books;Virgin Credit Card – Branson's attempt to provide credit card at a reasonable price; Virgin Holidays – Book a holiday and fly Virgin Atlantic; Virgin Trains – Virgin making trains sexy in the United Kingdom;V2 Music – Largest UK based independent recording label; Virgin Active – Chain of fitness clubs throughout the United Kingdom;Virgin Galactic – Branson's planned affordable flight to space venture and Ulusaba – Luxury game reserve located in South Africa.
Empire
Branson treats his empire like a family rather than a hierarchy. They are empowered to run their own affairs with shared ideas, values, interests and goals. The motto of the company is to give birth to new Virgin companies, encourage them to progress as they gradually become full-fledged members of the Virgin family. The enigmatic entrepreneur is always looking for an interesting business to start. In his website Virgin.com there is even a section to submit new and exciting business venture that Branson might consider pursuing. Branson is committed environmentalist and philanthropist. He started his first charity, "Student Valley Centre", when he was only 17. He has pledged the next 10 years of profits from his transportation empire to the development of renewable alternatives to tackle global warming.
He has also launched the Virgin Earth Challenge, which offers a GBP 25 million prize to the first person to come up with an economically viable solution to the greenhouse gas problem. In 2004 he set up Virgin Unite to encourage all of his staff around the world to tackle tough social and environmental problems in an entrepreneurial way. In 2007 Branson formed The Elders – a small, dedicated group of leaders, working objectively and without any vested personal interest to solve difficult global conflicts with Peter Gabriel, Nelson Mandela, Desmond Tutu, Kofi Annan, and Jimmy Carter. When late Iraq dictator Saddam Hussein invaded Kuwait, he made arrangements to fly 40,000 blankets to refugees fleeing into Jordan much to the displeasure of the British government.
Branson was awarded a Knighthood in 1999 and became Sir Richard Branson for his contribution to entrepreneurship. He is married with two children and currently resides in London. The man even owns his own island- Necker Island. Flamboyant and enigmatic Branson is passionate about life and living every minute to its fullest. Since 1985 he has been pumping his adrenaline through world record breaking attempts by boat and hot air balloon. He makes each record attempt a media event with his Virgin logo prominently displayed during every launch, which has been an excellent source of free advertising and brand marketing for the Virgin Group.
His autobiography, "Losing My Virginity: How I've Survived, Had Fun, and Made a Fortune Doing Business My Way" is similar to his nature. In the book he shares some of his business successes, world adventures and personal background. In some parts he is humble enough to poke fun at himself and talk about his failures while being self confident enough to take on some of the most challenging industries in business. The 60-year old entrepreneur with his disarming charm, likability and devilish smile starts his every venture based on hard research and analysis. He says, "We ask fundamental questions: is this an opportunity for restructuring a market and creating competitive advantage? What are the competitors doing? Is the customer confused or badly served? Is this an opportunity for building the Virgin brand? Can we add value? Will it interact with our other businesses? Is there an appropriate trade-off between risk and reward? Typically, we review the industry and put ourselves in the customer's shoes to see what could make it better." An entrepreneur, explorer and multi-billionaire, Branson's success is a success that was never expected from a dyslexic, nearsighted boy.
ECONOMIC AND ENVIROMENTAL FACTORS
One can easily assume that throughout his economic life, Branson acted as a market economy entrepreneur, after rational deliberation. Indeed a set of options corresponded to each successive situation he faced, out of which he would rationally choose the one that served his individual economic interest best, in terms of maximum profit at low costs or recovery from tough times. For example, when Student Magazine started drying up after Branson found himself alone at the controls, Holland and Powel-Bransons buisiness partners-were left and hiring a new partner was an alternative.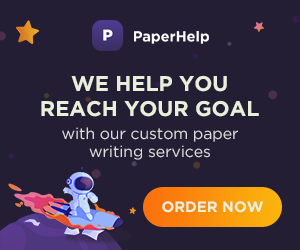 Yet Branson chose to switch to mail-order selling because, as he wrote himself: "itstruck me as a very interesting business opportunity"8. As for tough times, the opening of the first shop on Oxford street was the only economic survival step to take.16 It is evident that over 45 years, there is a multitude of examples of Branson's rational business logic performed in the context of the British and then global competitive market economy. The ones selected above help to clarify Virgin's activity diversification. Some others throw light upon Virgin Group's current organisational and financial structure.9
Student Magazine might have been the only venture Branson owned as a sole proprietor. The journal was his only, and all transactions like advertising space sales, printing and distribution charges, and the salaries of the editorial team went through his own account at the Coutts bank. But after the magazine, Branson always shared his other companies' ownership. Sharing ownership first allowed him to delegate tasks according to competence and to encourage commitment for better results.
Yet, he was continuing to be the source of extra liquidities when the bank required them, a system that could not last forever. When banks refusal to extend the overdraft threatened Virgin with bankruptcy the day after the Maiden Voyageur's first flight, Branson started modifying the financial and organisational patterns of his group of already numerous companies. First, he left Coutts and appealed to banking consortiums. Second, he appointed a managing director and a finance director. Third, he turned to the stock-exchange, with a temporary floatation experience for the Virgin Group as a whole in 1986-1988. And last, he had increasingly recourse to the joint-venture concept with, to begin, the sale of 25% of Virgin Music to Japanese Fujisankei in 1989.
Progressively, he invested less than his partners in the joint-ventures.10 Today, Virgin is a venture capital conglomerate regrouping more than 300 companies operating in 50 countries around the world. The group is led by a President, a CEO, a CFO and "partners" supervising its financial positions and transactions, overseeing its expansion in varied economic sectors and acting as non-executive directors on the boards of the companies11. The latter are autonomous as regards their books (the accounts are not consolidated), their financial resources, their human resource management and their development strategies. What maintains the coherence of the conglomerate, apart from the investment common origin and the attendance of the Group core leadership in the companies' boards, is the use of the red stamped brand and the corporate culture spread and personified by Branson himself.
From the description above, one can see that Branson transformes Virgin's economic structure according to the organisational needs of the moment. The decentralized family structures of the 1970s were underperforming in the 1980s, because of the multiplication of companies in various sectors and the increasing complexity of the activities. On the contrary in the 1990s, the intensification of the latter phenomena, as well as the swing towards venture-capital activities via joint-ventures, led to a reverse need for less centralization. Branson established the best performing type of organisation in view of the circumstances what shows organisational forms vary according to their efficiency to manage economic transaction costs.
CULTURE AND SOCIETY
Branson's notoriety comes first from his firm's prosperity, but the entrepreneur has also cleverly built and defended his popularity. Helped by a society without prejudice against social success, he has earned himself the image of an entrepreneur-adventurer whom neither anything nor anyone can stop. This complex media animal does not win unanimous support, but he leaves no one in different. Branson has therefore been the object of many studies which insist onhis personal business skills and his original personality guided by the pursuit of adventure. Family and social origins prepared the entrepreneurial spirit and society provided the framework, to which must be added the age factor. Branson was a very young business-creator in his twenties at a time of seizure of power from the youth and numerous vacant opportunities revealing.
He was a wild entrepreneur in his thirties in a context of economic liberalism and free-enterprise promotion. He was a mature business-man in his forties and fifties during the 1990-1992 recession and the following era of sustained economic growth under Labour leadership. From this point of view, Branson's economic actions seem to have been conditioned by society factors that limited the entrepreneur's ability to act on his own behalf. Branson declares he now dedicates 30% of his time to business and the rest to doing good – focussing on environmental issues at the moment. So one could conceive that as Branson grew in age, maturity dampened his creative drive while wisdom slid his focus away from purely capitalist activities towards environmental and peace preservation ones.
In other terms, just like Warren Buffet, Bill Gates and George Soros, the old lion phased out frolicking or fighting and lied down to watch over his community. Constrained by his social position as Virgin's boss, he had to secure the group's perenniality, which he did by entrusting young innovators with creation, autonomous companies' CEOs with realization, and Virgin's core leadership with maintaining the Group's unity. At the same time, Branson became disembedded from Virgin's customer base. From his twenties to his fifties, he had erected his economic activities on the needs, that he perfectly grasped, of his contemporaries (both in terms of age and social class). As he grew older and richer, addressing his contemporaries meant reducing his customer base and profitability.
Branson's public image remained that of a very active man, fit, sporty, technologically up-to-date and creative. But his contemporaries may no longer share his life-style. Yet, the customer base went on rising, because the clients of Virgin's companies did not only grow older with Virgin, they renewed. So to ensure a maintained contact between Virgin and this new customer base, Branson took the economic – or rather marketing – action of partly transferring his representation power to his daughter Holly. In fact, Branson has a deep consciousness of his potential ability to change his and the others' lives. He has repeatedly claimed that improving society is the responsibility of those who can – like successful business-men. This reflexivity tends to accredit the actor's agency conception, though it is also linked to the educational constraint.
For Branson and Virgin, it is so significant that disruption even became the brand identifying mark on the occasion of Virgin Records anniversary in October 2013: The anniversary exhibition theme was "Virgin Records: 40 Years of Disruption" and the Group instigated a special event debate for "Virgin Disruptors" to examine whether technology had killed the music industry. However, ironically enough, history also indicates the disruptor participated in the process of capitalist economy and consumer society amplification. And in turn this amplification created adequate conditions for Branson's economic actions. The entrepreneur's case therefore definitely confirms the belief that economic actions are built in a society structure they are partly responsible for.
Apart from this Branson's close friend circle first dispensed the logistic help and the specific competence the entrepreneur needed in order to act successfully. Branson admits that there are many domains he is not good at, but that his strength lay in his ability to surround himself with the right persons. In this respect, his close friends and family were the first faithful partners he could count on.
Conclusion
In conclusion Richard Branson is the most successful entrepreneur in UK. He started his journey when he was 12 and even though he was not successful with all his businesses he never gave up and he learned from his mistakes. Branson's unique style of working can be seen in the way he treats his oter people; with the utmost of respect and dignity. Over the last 45 years, Branson's economic action of company creation has been boosted by the British ever-evolving socio-economic context and global technological advances. The formation of Virgin Group is undeniably the result of Bransons actions as an autonomous agent. Moreover, Branson has actively participated in the development of the British consumer and entrepreneurial society. The case of entrepreneur Branson is therefore an illustration of the explanation of economic actions within an on-going process of inter-influence of society on the economic factor and the economic factor on society construction.
References
[1] http://www.sba.gov/content/what-entrepreneur
[2] Micro-social factors in the development of entrepreneurial giftedness: the case study of Richard Branson. Larisa V. Shavinina. p 226 [3] How Richard Branson Works Magic. Glenn Rifkin. p 1
[4 Sir Richard Branson, Like A Virgin: Secrets They Won't Teach You at Business School (Virgin Books, 2013).
[5] How Richard Branson Works Magic. Glenn Rifkin. p 2,3
[6] https://www.virgin.com/author/richard-branson
[7] Robert Dick, "Branson's Virgin: The coming of Age of a counter-Cultural Enterprise" (Fontainebleau, INSEAD Case Study, March 1995); Robert M. Grant,
"Richard Branson and the Virgin Group of Companies in 2004", in Contemporary Strategy Analysis (Blackwell Publishing, 2005) 308-335; Tigran Voskanian, "Virgin Group", in Corporate Strategy (European School of Economics online courses), at http://esecourses.com/cfincase.pdf. [8] Richard Branson, Losing my Virginity: The Autobiography (London, Virgin Books, 1998, 2007), 77.
[9] Richard Branson, Losing my Virginity: The Autobiography (London, Virgin Books, 1998, 2007) 10 Ibid
11 Richard Branson, Losing my Virginity: The Autobiography (London, Virgin Books, 1998, 2007), 12 How Richard Branson Works Magic. Glenn Rifkin.
13 Business Stripped Bare: Adventures of a Global Entrepreneur, Ricard Branson ,2010 14 Ballooning, Birdmen, and Blasting into Space by Ricard Branson,2010 15 Like a Virgin: Secrets They Won't Teach You at Business School Ricard Branson,2012 16 Like a Virgin: Secrets They Won't Teach You at Business School Ricard Branson,2012 17 Screw It, Let's Do It: 14 Lessons on Making It to the Top While Having Fun and Staying Green Ricard Branson 2008
Bibliography
http://www.sba.gov/content/what-entrepreneur
Business the Richard Branson Way: 10 Secrets of the World's Greatest Brand. 3rd ed. Des Dearlove. Capstone publishing Ltd. Chichester. UK. 2007. How Richard Branson Works Magic. Glenn Rifkin. Strategy and Business. 1998 Screw It, Let's Do It: 14 Lessons on Making It to the Top While Having Fun and Staying Green Ricard Branson 2008 Like a Virgin: Secrets They Won't Teach You at Business School Ricard Branson,2012
Richard Branson, Losing my Virginity: The Autobiography (London, Virgin Books, 1998, 2007) Ballooning, Birdmen, and Blasting into Space by Ricard Branson,2010 Business Stripped Bare: Adventures of a Global Entrepreneur, Ricard Branson ,2010