1Professional standards and legislations in the lifelong learning sector have undergone many changes and will continue to ensure those, who are teaching, are essentially up to the job and are in a safe environment to do so. They are put into place to help those in the teaching sector and to raise teaching standards. In 1998, Labour devised its Green Paper policy, whereby it, 'identified the need for teachers to be qualified to national standards.' (Scales, 2013: 8) This led the way for the Learning and Skills Councils to supply more funding to the ever-growing network of new learners, inspections for adult learners and Ofsted inspections for 16-19 year olds, the government's proposals for training teachers, the importance of working with employers and thus setting high standards for the future and for continuing one's professional and personal development. Though teacher training was now fairly accessible for most, in 2004, the government introduced a new proposal, which required trainees to complete a short course, referred to as Preparing to Teach in the Lifelong Learning Sector, otherwise, known as PTLLS. This, 'Equipping Teachers for the Future' training course would start in 2007; and would then, if one chose, lead to the optional training for the Diploma in Teaching in the Lifelong Learning Sector (DTLLS), because 'teaching in lifelong learning is a profession and requires you to behave like a professional by learning and developing the necessary skills and practice.' (Scales, 2013: 33) In addition to these policies, there are legislations and codes of conducts that teachers must follow to maintain their professionalism and to carry out their roles and responsibilities. For example, teachers must adhere to the many laws that surround teaching like the Health and Safety at Work Act 1974, RIDDOR 1995, which is the reporting of injuries, diseases and dangerous occurrences
regulations), Human Rights Act 1998, COSHH 2002, Equality Act 2010 and Disability Discrimination Act 1995. These legislations are in place to protect both students and teachers and provide for them a safe place to learn and teach. Each establishment will have their own policies and sanctions and they may differ from each other, however the majority of these are illustrated by the IFL on their website. The Institute for Learning (IFL) is a nationally recognized institution for further education (FE) teachers, trainers and trainee teachers and its role is, 'to support professional development and excellence in order to deliver the best possible teaching experience to millions of learners' (www.ifl.ac.uk/about-ifl/what-we-do). It oversees many areas such as, sixth form colleges, the armed services, the voluntary sector and much more, while regulating professional behavior amongst its teachers and trainers. The IFL states the importance of creating boundaries and ground rules, which must be agreed as, 'not to ensure compliance, but to ensure that everyone is safe and the best conditions for motivated learning are in place.' (Crawley, 2011: 99) and although a responsible teacher will know their boundaries and understand what is acceptable and professional behaviour, it is almost always common for the teacher to have convoluted roles. For example, they may be assessors, planners, evaluators, organisers, facilitators, researchers, communicators and so much more as these roles have a myriad of tasks, which vary on a daily basis. To fulfill these roles, one would need to 'understand their learners, their characteristics, needs and motivation. They need to be able to adapt and adjust content and style to suit the needs of groups and individuals.' (Scales, 2013: 35) Planning learning sessions is of paramount importance and it is essential that teachers follow the five stages of the Teaching Cycle to be able to, identify the needs of their students, plan and design lessons, deliver effective and interesting relevant information, assess their understanding and then evaluate and summarise the students' needs after learning has taken place. When analysing one's students, information is collected such as, age, ethnic group, cultural background, prior knowledge, special learning needs, learning styles and preferences. The teacher must also be aware of the type of environment in which they are teaching, for example, a college, adult and community, offenders centre, private company or an institution. It is very
important to assess your learners in order to track and measure their progress. However, it is equally as important to follow your own teaching throughout and 'to be constantly aware and monitor[ing] the session as it develops. This awareness allows you to make changes as the situation demands, to be able to 'think on your feet'. When the session is complete you can reflect on, analyse and evaluate the learning and teaching.' (Scales, 2013: 22-23) Hillier also agrees, 'without critical reflection, teaching will remain at best uninformed, and at worst ineffective, prejudiced and constraining' (Hillier 2002: xi) In short, It is crucial for continuing improvement and developing your skills as a teacher. How one delivers the sessions must be planned beforehand, as the facilitation of opportunities to learn should be provided with the creation of lesson plans. Though there is a fine line between being a teacher and a friend to the students. For example, it is unacceptable for a teacher to go to a student's home and vice versa or to give students money for 'food' or 'travel'. The teacher will know when to 'refer' their learner to the relevant trained professional or specialist if an issue arises and they are deemed unfit or unqualified to provide comfort. These services can either be found on site in internal support, such as learning and, financial assistance, crèche, special needs, counseling services and the student services office or via the external services. Examples of these are the National Debt line, the Lesbian and Gay Switchboard, Victim support, Crime Stoppers, Samaritans and many more. To conclude, teaching in the lifelong learning sector is a very demanding profession but with characteristics such as altruism, self-confidence and passion, the ability to inspire a thirst for learning is very rewarding.
Don't waste time Get a verified expert to help you with Essay
Leyah Knight
BIBLIOGRAPHY
Crawley, J (2011) In at the Deep End (second edition), Oxon: Routledge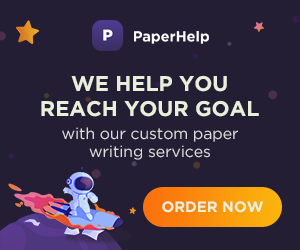 Hillier, Y. (2002) Reflective Teaching in Further and Adult Education. London: Continuum
Scales, P. (2013) Teaching in the Lifelong Learning Sector (second edition), England: Open University Press

The Institute for Learning www.ifl.ac.uk/about-ifl/what-we-do [14th October 2013]
Leyah Knight