1. There are many different legislations that can be related to children's welfare, I will be talking about 6 main legislations. Children act 2006 was revised to include the Every Child Matters framework, there are 5 outcomes that the local authorities have to improve for all children and young adults up to the age of 20. The five outcomes are Be Healthy, Stay Safe, Enjoy and Achieve, Achieve Economic Wellbeing and Make a Positive Contribution. The Children act 2006 requires that all the different services like the police and NSPCC for example work closely together, and places responsibility on the local authority to reduce inequalities, train staff and information sharing. Childcare Act 2004 came in force in result of the death of Victoria Climbie, the Laming Report suggested the way the Climbie case was handled was way below standards and made suggestions to change child protection in the UK. New guidelines were set for the care and support of children. There are 5 main guidelines and I will describe these later.These guidelines were set so everybody involved with a child/ children in the home environment, work place, school or any other setting know how children should be looked after in the eyes of law.
Don't waste time Get a verified expert to help you with Essay
Human rights act 1989 sets out the rights for children to all be treated fairly and equally and that they should be protected from their rights being threaten. Every body has rights and freedoms that are different but they should be balanced against the rights and freedoms of others. There are many articles in the Human Rights act but some relate directly to schools, Article 8 'the right to Education' and Article 10 'the right to freedom and expressions' . Children should be protected abuse or abduction, they have a right to go to school and shouldn't be made to work on anything that is harmful to their health. Children have a many rights and these should be followed and protected, some of these rights are the right to be healthy as possible, right to a safe environment and the right to grow up with happiness, love and understanding.
Data Protection Act 2001 states on how peoples information should be stored, kept and shared. It must be kept secure and only used for the purpose which it was meant for. It restricts on how information is used and from being passed on without peoples consent. There are 8 points that state how personal information must be used, these include :-
• To be processed fairly and lawfully.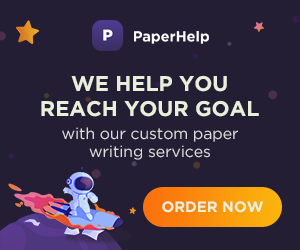 • Only be used for the purpose it was meant for.
• Adequate, relevant and not excessive.
• Must be accurate and kept up to date.
• Not to be kept longer then necessary.
• Must be processed in line with people rights.
• Must be kept secure.
• Not to be transferred outside the EU without the right protection.
Every child matters was put into place by the government after the death of Victoria Climbie and it protects the wellbeing of children from birth up to the age of 19. It says that every child should have plenty of support throughout their life. There are 5 principles that the government believe that children should have support with, these are :-
• To allow children to be healthy.

• Allowing Children to remain safe in their environments.
• Helping children to enjoy life.
• Assist child to succeed.
• Help make a positive contribution to lives of children.
• Help achieve economic stability for children's futures.
United Nations Convention on the rights of the child (UNCRC) 1989 is a international human rights treaty, revised b the UK in 1991, this states that all children should be treated fairly. All together there are 54 articles in the treaty all surrounding the welfare of children without discrimination, 7 which can be linked directly to schools.
2. Every school in England has different policies, procedures and guidance within the school to safeguard the child. Here I'm going to talk about 5 in Moat house primary school where I have placement. • Everyone before they work or volunteer in Moat house have to be CRB checked. The school choose to do this themselves and will pay for it to be done. No one can work before it comes back. This is to make sure that no one can wok within the school that have committed a crime that will put pupils or staff at risk. • Before you enter the school you have to sign in and will be given a visitor sticker that they must wear at all times. This procedure is to ensure that no one enters the schools that are not meant to. • Moat house have many polices in place one is a anti bullying policy, this includes cyber bullying. • Moat house have many trained first aiders, nearly all the teachers and teachers assistants are first aid trained so they can deal with any accidents straight away. Sometimes special training is needed for someone with a medical condition so staff working with that child will need to have the right training to be able to deal if a problem was to arise. • All the computers have firewall so no pupils can access anything they shouldn't. We have to protect the pupils so they don't se anything that can upset, scare or damage them so the appropriate protection will always be in place.
3.
There are external agencies that are involved with the school to safeguard children, I will explain of the role of two in my school. • Nspcc are there to provide a service to safeguard and protect children, they also support families of the children. If a teacher or TA is worried about a pupil they can call the Nspcc in confidence and they have the power to follow though any claims to help or protect the children. • The police will work with the schools and will come into the school to give talks about different matters, like drug awareness.
4. There are 5 types of abuse and different signs and symptoms for each type of abuse.
  Physical
• Withdrawn behaviour.
• Unexplained burns or scalds, bruises or fractures.
• Depression.
Sexual
• Self harming behaviour.
• Frequent headaches.
• Displaying inapproiate sexual behaviours.
Emotional
• Speech disorders.
• Poor concentration.
• Low self esteem.
Neglect
• Hunger.
• Under or over weight.
• Stealing for example food from other pupils.
Self Harm
• Signs they have been pulling out their hair.
• Keeping themselves fully clothed, even in hot weather.
• Changes in eating habits or being secretive about eating.
5a.
If a pupil told me that they were being abused, harmed or bullied, I would sit and let them talk and I wouldn't ask any questions. I would listen without talking because it might be really hard for them to tell you, they might only want to tell you a little bit at first not the whole extent of their problem. They will have trust issues so it will take a lot for them to come to you, and you would have to be honest in telling them that you will have to tell the approiate person to try help them and keep them safe. I wouldn't lie and say I would keep it secret as I would have to tell someone and that would break their trust. I would let them know that they did nothing wrong and none of it was their fault. I would then wait until all the children are not there and would report it to the teacher and/or to the head teacher. If I felt I couldn't tell them or they are not doing anything about it, I would ring the NSPCC as they have legal powers to get involved and have to take every phone call seriously and investigate.
5b.
If I had any concerns that a child was being bullied, abused or harmed, I would tell the teacher or head master my concerns. They should then monitor the child, they may ask me as teacher assistant to observe and monitor and take notes over a period of time. If I felt I couldn't tell anybody with in the school or no action was being taken and my concerns grew, I would call a service like NSPCC as they will investigate any reports made and have legal power to pursue any claims.
6.
Concerns that a colleague is failing to comply with safeguarding procedures :- sometimes there will be policy's that a new colleague may not know for example some schools wont allow you to remove a pupils earrings, even though the pupil may ask you you're not allowed to remove them. If you see a colleague about to or already removing the earrings, you will remind them or tell them that its schools policy not to do that. If you then see them doing it again another time you may want to say to them again and maybe report it to deputy head as they are clearly not following school policy's even though they have already been told.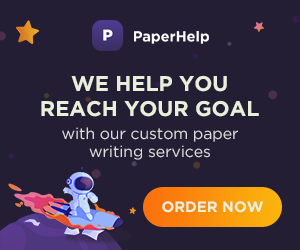 Concerns that a colleague is harming, abusing or bullying a child or young person:- you may use the same procedure as above for a minor worry but if colleague didn't listen you then may want to report it. If it is a serious concern then you need check how and who you need to report it too, but you should be able to report it someone in the school or if you felt you couldn't and then you could report it to a outside body for example NSPCC.
7.
There are many different principles and boundaries when it comes to confidentiality and when you should share information. It doesn't matter if you are a employee or volunteer the same rules apply, but if a parent shares personal information then you must tell your supervisor or manager. Any personal or sensitive information should never be discussed in the staff room as you never will now who could be listening and pass this information around. If a child is at risk of harm or abuse then information can be passed without permission but only to specific people 'who need to know'. But a child with health matter for example allergies the number of people that 'need to know' may be larger. If you are ever in doubt then you should always ask another member of staff.
8.
There are many risks and consequences for children and young people that use the internet, mobile phones and other technologies. The internet is maybe one of the biggest dangers to children and the right protection for example firewall should be in place and parents should be aware what their child is doing on the internet. Children can access unsuitable content via Google and U tube for example, even if they didn't mean they could accidently click onto an unsuitable website, picture or video. They could see things that are pornographic or violent; this may scare them or upset them. Children can be curious, which is natural and may search for things out of curiosity but then may end up with something that is much worse and they shouldn't see. If a parent gives a child a mobile phone they should give the child guidance on how they should use the phone and also the risks. The child could get bullying phone calls or messages from people they know or don't know.
The child should be aware on the people they can or should give the number out too. They could end up giving the number out and it could end up in the wrong hands. Social networks like Facebook usually have an age limit on who should use the site. Facebook has an age restriction of 14, but children may go on via their parent's page or may create their own with/without parents consent using a false birth date. There are so many risks on social networks and parents must make sure that children are aware of all risks possible and must be supervised. There are risks of seeing things they shouldn't; it is easy for a video or picture to be put on by someone and for you to see it without meaning too. To prevent this you should be careful who you add as friends and only have people who you can trust. Children should be aware of not giving out personal details. Giving out personal information can lead too identity being stolen, homes being burgled if dates of holidays/ address are seen. Parent should always be careful that the child only has close family and friends as friends on facebook, it could easily be a paedophile posing as another child and they will be very clever in gaining the trust of the child and grooming the child. They may encourage the child to engage in things of a sexual nature. Children should be careful on what picture they put up o any social network as they can be seen by many people and once it has been put up you have no control who sees, saves, share and what happens to the picture. Games consoles should be monitored by parents, they should never buy a game that is older then the child's age. For example rated 15 for a 12 year old, it will have content in the game they should not be playing. Parents should look at what's in the game before the child plays some games are highly violent and has sexual content and can desensitise the child. Schools must have a policy for internet safety and must have filtering systems to prevent children accessing anything they shouldn't. Risks and consequences are always rising so parents should always make sure their children are made aware and know how to protect themselves.
Task B
1. Common childhood illnesses and the signs and symtoms.
Chickenpox :- the child will get patches of itchy red spots with white centres. The child will be kept of school for five days from the beginning or the rash, it is not necessary to keep them at home until all spots have disappeared. Calomine lotion is a good way to relieve itching and you must try and prevent the child from itching themselves as it could scar. German Measles (rubella) :- the child will get a pink rash on head, body and limbs with a slight fever and sore throat. The child will most infectious before the rash appears but must be kept off school for 5 days from onset of rash and be treated by resting. Pregnant woman must be kept away. Impetigo: – the child will get small red pimples on the skin that will breakdown and weep. They will have to keep off school until the lesions have crusted and healed and an anti-biotic treatment may speed up healing. And you must always wash hands well after touching the child's skin to prevent spreading. Conjunctivitis: – the child will get a inflammation and irritation of the lining of the eyelids. Different schools will have different policies on if the child should be kept off school but there is no need to keep off. Treatment is to carefully bath with warm water and use drops prescribed by your GP. Meningitis:- the child will get a fever, headache, stiff neck, blotchy skin and sensitivity to bright light. The symptoms develop very quickly and urgent treatment is needed. It will be treated with antibiotics and can have severe complications' if not treated straightaway or in the right way and may be fatal. Tonsillitis: – the child's throat will be very sore and have a fever, ear ache and very large tonsils, which will have white spots on them. It can also cause a ear infection and needs to be treated with rest and antibiotics.
2.
A- If a child becomes unwell in school the child will be seen too by one of the first aiders, this is usually one of the TA's. The child will be removed to a quiet area. The TA will decide if the child is unwell enough for the parent to be called and the child go home. A child wont be sent home straight away to see if the feel better, sometimes they will feel worse or they don't feel well enough to partake in the lesson so their parents will be called. B- The child may be injured in school usually in the playground. The First aider will see to the child and if they can will treat the child with the first aid box. If the injury is bad, the parents will be called and the parents will have to take their child to hospital. If the injury is life threatening then the school will call for an ambulance and notify the parents. Any accident the first aider will fill an accident report form and the child will keep one to take home and one will be filed away.
3.
Anaphylactic shock
Anaphylactic shock is a major allergic reaction, it can be serious and fatal and may develop within seconds or minutes of contact with :-
• The injection of a specific drug.
• The sting of a certain insect.
• The ingestion of a particular food, for example peanuts. This type of reaction constricts air passages. The swelling can be serious and lead to suffocation and Oxygen can be cut off from reaching vital organs. The child will need a shot of adrenalin and an ambulance should be arranged or the child should be transported straight to hospital. The signs I would look out for is impaired breathing, a rapid pulse, swelling of the face and neck with puffiness around the mouth and eyes and the skin may be red and blotchy. The child may be showing signs of anxiety. Diabetes
The signs of Hypoglycaemia (low blood sugar, too much sugar) are a lot of sweating with a pale face, a rapid pulse with shallow breathing and the limbs may be trembling. The child may be confused and/or aggressive and may appear drunk. The child can go into a diabetic coma if not treated quickly. I would give the child a sweet drink for example juice or a sweet snack like fruit. Sugar in a cup of water or two lumps of sugar can be given. If the child was to go unconscious then the first aider would place the child in recovery position and be taken to hospital by ambulance straight away. The signs of Hyperglycaemia (not enough insulin and too much sugar) are dry skin, rapid pulse with a deep laboured breathing, faint smell of acetone of breath. The child will get headaches/ dizziness, fatigue and a high level of thirst. The child should be treated as an unconscious patient and an ambulance should be called so the child can be taken to hospital.
4.
Fires- Moat house primary school have a fire drill set in place to make sure everyone can leave the school quickly and safely if the worst should happen, this will be practised regularly so everyone knows and remembers what to do. If the fire alarm goes off the teacher and TA has to gather the children up calmly and quickly and leave the classroom and go onto the playground where the children will line up in a designated spot, they will have practised in a fire alarm drill. There wouldn't be anytime to get coats etc but he teachers should try and grab the register when leaving the classroom so they then can do a register to make sure all the child are out of the building and are safe. The office who control visitors will take the signing in book on leaving the reception and will make sure all visitors that are on site are out of the building. The fire brigade will have been called and if they give the all clear then everyone can return to the school.
Security incidences- Moat house have many measures in place to try and prevent anyone entering the school that shouldn't. They have gate which is locked after the parents have dropped the children into school to prevent anyone just walking in on the playground or into the school. The only way to enter the school is though the reception, you have to have a legitimate reason to be let in and the reception staff may double check to make sure your appointment is legitimate. The visitor has to sign in and they will wear a visitor's badge. Anyone who is walking around without a visitor badge will be stopped and questioned. If someone entered the school who shouldn't the police will be called and they will be removed. The school wants to make sure no ones enters the school who shouldn't for various reasons. You could have people try and enter to steal items or belongings but most importantly they want to protect the pupils and the adults. Someone could kidnap one of the children or have do serious harm to both the pupils and adults.
Missing Children or young People- Moat house primary school has a procedure in case a pupil goes missing. Every teacher or staff should know this procedure and follow it. If a teacher suspects that a child is missing from the lesson or activity, they need to contact the office straight away and a search will take place including the toilets, playground and any storage areas. The attendance register will be checked and the off site record will be checked to make sure the child hasn't be taken off site. Other staff supervising the other pupils will count and name check to make sure everyone else is there and not missing. All the exits will be checked, the gates and doors are locked and the perimeter of the fence will be checked. If the child hasn't been found then the headmaster if they haven't already will be notified. If the child hasn't been found in 10 minutes from when the first report was made the parents will be notified and then the police will be called. The parents will be asked to bring a recent picture of the missing child for the police. The class teacher will have to confirm to the police that the child was in attendance in earlier classes and then another search in the school will be made by staff.