A. Promotional Mix, Components:
– Promotional Mix: A specific combination of promotional methods used for one product or a family of products. – Components:
Advertising – Presentation and promotion of ideas, goods, or services by an identified sponsor. Examples: Print ads, radio, television, billboard, direct mail, brochures and catalogs, signs, in-store displays, posters, motion pictures, Web pages, banner ads, and emails. Personal selling – A process of helping and persuading one or more prospects to purchase a good or service or to act on any idea through the use of an oral presentation.
Don't waste time Get a verified expert to help you with Essay
Examples: Sales presentations, sales meetings, sales training and incentive programs for intermediary salespeople, samples, and telemarketing. Can be face-to-face selling or via telephone. Sales Promotion – Media and non-media marketing communication are employed for a pre-determined, limited time to increase consumer demand, stimulate market demand or improve product availability.
Examples: Coupons, sweepstakes, contests, product samples, rebates, tie-ins, self-liquidating premiums, trade shows, trade-ins, and exhibitions. Public relations – Paid intimate stimulation of supply for a product, service, or business unit by planting significant news about it or a favorable presentation of it in the media.
Examples: Newspaper and magazine articles/reports, TVs and radio presentations, charitable contributions, speeches, issue advertising, and seminars. Direct Marketing is a channel-agnostic form of advertising that allows businesses and nonprofits to communicate straight to the customer, with advertising techniques such as mobile messaging, email, interactive consumer websites, online display ads, fliers, catalogue distribution, promotional letters, and outdoor advertising. B. Definition of AD, PR, Public Service, Publicity, Sales Promotion: Advertising: The activity or profession of producing information for promoting the sale of commercial products or services.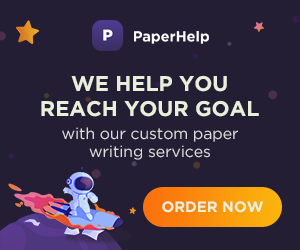 Public Relations: is the practice of managing the spread of information between an individual or an organization and the public. Publicity: is the deliberate attempt to manage the public's perception of a subject. The subjects of publicity include people (for example, politicians and performing artists), goods and services, organizations of all kinds, and works of art or entertainment. Sales Promotion: is the set of marketing activities undertaken to boost sales of the product or service.
C. Relevance from other tools:
Consumer sales promotion techniques:
Price deal: A temporary reduction in the price, such as 50% off.

Loyal Reward Program: Consumers collect points, miles, or credits for purchases and redeem them for rewards.
Cents-off deal: Offers a brand at a lower price. Price reduction may be a percentage marked on the package.
Price-pack deal: The packaging offers a consumer a certain percentage more of the product for the same price (for example, 25 percent extra).
Coupons: coupons have become a standard mechanism for sales promotions.
Loss leader: the price of a popular product is temporarily reduced below cost in order to stimulate other profitable sales Free-standing insert (FSI): A coupon booklet is inserted into the local newspaper for delivery.
On-shelf couponing: Coupons are present at the shelf where the product is available.
Checkout dispensers: On checkout the customer is given a coupon based on products purchased.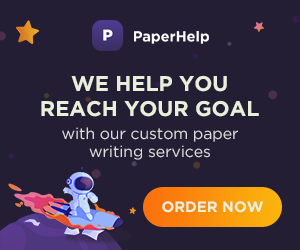 On-line couponing: Coupons are available online. Consumers print them out and take them to the store. Mobile couponing: Coupons are available on a mobile phone. Consumers show the offer on a mobile phone to a salesperson for redemption. Online interactive promotion game: Consumers play an interactive game associated with the promoted product.
Rebates: Consumers are offered money back if the receipt and barcode are mailed to the producer. Contests/sweepstakes/games: The consumer is automatically entered into the event by purchasing the product.
Point-of-sale displays:
Aisle interrupter: A sign that juts into the aisle from the shelf.
Dangler: A sign that sways when a consumer walks by it.
Dump bin: A bin full of products dumped inside.
Glorifier: A small stage that elevates a product above other products.
Wobbler: A sign that jiggles.
Lipstick Board: A board on which messages are written in crayon.
Necker: A coupon placed on the 'neck' of a bottle.
YES unit: "your extra salesperson" is a pull-out fact sheet.
Electroluminescent: Solar-powered, animated light in motion. Kids eat free specials: Offers a discount on the total dining bill by offering 1 free kids meal with each regular meal purchased.
Sampling: Consumers get one sample for free, after their trial and then could decide whether to buy or not. Trade sales promotion techniques:
Trade allowances: short term incentive offered to induce a retailer to stock up on a product.
Dealer loader: An incentive given to induce a retailer to purchase and display a product.
Trade contest: A contest to reward retailers that sell the most product.
Point-of-purchase displays: Used to create the urge of "impulse" buying and selling your product on the spot.
Training programs: dealer employees are trained in selling the product.
Push money: also known as "spiffs". An extra commission paid to retail employees to push products. Trade discounts (also called functional discounts): These are payments to distribution channel members for performing some function. D. SP tools in marketing mix:
Product: is seen as an item that satisfies what a consumer demands. It is a tangible good or an intangible service.
Price: The amount a customer pays for the product. The price is very important as it determines the company's profit and hence, survival. Promotion: The advancement of a product, idea, or point of view through publicity and/or advertising
Place: Refers to providing the product at a place which is convenient for consumers to access.
E. Promotion – define its types:
Types of Promotion:
Advertising: a form of communication designed to persuade potential customers to choose your product or service over that of a competitor. Selling: the exchange of goods or services for an agreed sum of money. Sales Promotion: is the set of marketing activities undertaken to boost sales of the product or service. Public Relations: is the practice of managing the spread of information between an individual or an organization and the public.
F. Sales promotion as defined
– its objectives
– different tools or strategies
Sales Promotion: is the set of marketing activities undertaken to boost sales of the product or service. Objectives of Sales Promotion:
Building Product Awareness – Several sales promotion techniques are highly effective in exposing customers to products for the first time and can serve as key promotional components in the early stages of new product introduction. Additionally, as part of the effort to build product awareness, several sales promotion techniques possess the added advantage of capturing customer information at the time of exposure to the promotion. In this way sales promotion can act as an effective customer information gathering tool (i.e., sales lead generation), which can then be used as part of follow-up marketing efforts. Creating Interest – Marketers find that sales promotions are very effective in creating interest in a product. In fact, creating interest is often considered the most important use of sales promotion. In the retail industry an appealing sales promotions can significantly increase customer traffic to retail outlets. Internet marketers can use similar approaches to bolster the number of website visitors. Another important way to create interest is to move customers to experience a product. Several sales promotion techniques offer the opportunity for customers to try products for free or at low cost.
Providing Information – Generally sales promotion techniques are designed to move customers to some action and are rarely simply informational in nature. However, some sales promotions do offer customers access to product information. For instance, a promotion may allow customers to try a fee-based online service for free for several days. This free access may include receiving product information via email. Stimulating Demand – Next to building initial product awareness, the most important use of sales promotion is to build demand by convincing customers to make a purchase. Special promotions, especially those that lower the cost of ownership to the customer (e.g., price reduction), can be employed to stimulate sales. Reinforcing the Brand – Once customers have made a purchase sales promotion can be used to both encourage additional purchasing and also as a reward for purchase loyalty (see loyalty programs below). Many companies, including airlines and retail stores, reward good or "preferred" customers with special promotions, such as email "special deals" and surprise price reductions at the cash register. Different tools/strategies:
Consumer Sales Promotions: Samples, coupons, premiums, contests, and rebates are examples of consumer sales promotions. Trade Promotions: In business-to-business (B2B) marketing, sales promotions are typically called trade promotions because they are targeted to channel members who conduct business or "trade" with consumers. Trade promotions include trade shows, conventions, event marketing, trade allowances, training, and special incentives given to retailers to market particular products and services, such as extra money, in-store displays, and prizes.
G. Research on the definition of existing brands like coke and its sp campaign. (previous, present) KFC (the name was originally an initialism for Kentucky Fried Chicken) is a fast food restaurant chain that specializes in fried chicken and is headquartered in Louisville, Kentucky, in the United States. It is the world's second largest restaurant chain (as measured by sales) after McDonald's, with 18,875 outlets in 118 countries and territories as of December 2013. The company is a subsidiary of Yum! Brands, a restaurant company that also owns the Pizza Hut and Taco Bell chains.
KFC was founded by Harland Sanders, an entrepreneur who began selling fried chicken from his roadside restaurant in Corbin, Kentucky, during the Great Depression. Sanders identified the potential of the restaurant franchising concept, and the first "Kentucky Fried Chicken" franchise opened in Utah in 1952. KFC popularized chicken in the fast food industry, diversifying the market by challenging the established dominance of the hamburger. By branding himself as "Colonel Sanders," Harland became a prominent figure of American cultural history, and his image remains widely used in KFC advertising. However, the company's rapid expansion saw it overwhelm the ageing Sanders, and in 1964 he sold the company to a group of investors led by John Y. Brown, Jr. and Jack C. Massey.
KFC was one of the first fast food chains to expand internationally, opening outlets in the United Kingdom, Mexico, and Jamaica by the mid-1960s. Throughout the 1970s and 1980s, KFC experienced mixed fortunes domestically, as it went through a series of changes in corporate ownership with little or no experience in the restaurant business. In the early 1970s, KFC was sold to the spirits distributor Heublein, who were taken over by the R.J. Reynolds food and tobacco conglomerate, who sold the chain to PepsiCo. The chain continued to expand overseas however, and in 1987 KFC became the first Western restaurant chain to open in China. The chain has since expanded rapidly in China, which is now the company's single largest market. PepsiCo spun off its restaurants division as Tricon Global Restaurants, which later changed its name to Yum! Brands.
KFC's original product is pressure fried chicken pieces, seasoned with Sanders' recipe of 11 herbs and spices. The constituents of the recipe represent a notable trade secret. Larger portions of fried chicken are served in a cardboard "bucket," which has become a well known feature of the chain since it was first introduced by franchisee Pete Harman in 1957. Since the early 1990s, KFC has expanded its menu to offer other chicken products such as chicken fillet burgers and wraps, as well as salads and side dishes, such as French fries and coleslaw, desserts, and soft drinks, the latter often supplied by PepsiCo. KFC is known for the slogan "finger lickin' good," which has since been replaced by "Nobody does chicken like KFC" and "So good."
History
Harland Sanders was born in 1890 and raised on a farm outside Henryville, Indiana.[5] When Harland was five years old, his father died, forcing his mother to work at a canning plant.[6] This left Harland, as the eldest son, to care for his two younger siblings.[6] After he reached seven years of age, his mother taught him how to cook.[5] After leaving the family home at the age of 13, Sanders passed through several professions, with mixed success.[7] In 1930, he took over a Shell filling station on US Route 25 just outside North Corbin, Kentucky, a small town on the edge of the Appalachian Mountains.[8] It was here that he first served to travelers the recipes that he had learned as a child: fried chicken and other dishes such as steaks and country ham.[8] After four years of serving from his own dining room table, Sanders purchased the larger filling station on the other side of the road and expanded to six tables.[9] By 1936, this had proven successful enough for Sanders to be given the honorary title of Kentucky colonel by Governor Ruby Laffoon.[10] In 1937 he expanded his restaurant to 142 seats, and added a motel he purchased across the street, naming it Sanders Court & Café.[11]
Sanders was unhappy with the 35 minutes it took to prepare his chicken in an iron frying pan, but he refused to deep fry the chicken, which he believed lowered the quality of the product.[12] If he pre-cooked the chicken in advance of orders, there was sometimes wastage at day's end.[5] In 1939, the first commercial pressure cookers were released onto the market, mostly designed for steaming vegetables.[13] Sanders bought one, and modified it into a pressure fryer, which he then used to fry chicken.[14] The new method reduced production time to be comparable with deep frying, while, in the opinion of Sanders, retaining the quality of pan-fried chicken.[12]
In July 1940, Sanders finalised what came to be known as his "Original Recipe" of 11 herbs and spices.[15] Although he never publicly revealed the recipe, he admitted to the use of salt and pepper, and claimed that the ingredients "stand on everybody's shelf."[16] After being recommissioned as a Kentucky colonel in 1950 by Governor Lawrence Wetherby, Sanders began to dress the part, growing a goatee and wearing a black frock coat (later switched to a white suit), a string tie, and referring to himself as "Colonel."[16] His associates went along with the title change, "jokingly at first and then in earnest," according to biographer Josh Ozersky.[17]The Sanders Court & Café generally served travelers, so when the route planned in 1955 for Interstate 75 bypassed Corbin, Sanders sold his properties and traveled the US to franchise his chicken recipe to restaurant owners.[18] Independent restaurants would pay four (later five) cents on each chicken as a franchise fee, in exchange for Sanders' "secret blend of herbs and spices" and the right to feature his recipe on their menus and use his name and likeness for promotional purposes.[19] In 1952 he had already successfully franchised his recipe to his friend Pete Harman of South Salt Lake, Utah, the operator of one of the city's largest restaurants.[20]
Don Anderson, a sign painter hired by Harman, coined the name "Kentucky Fried Chicken."[21] For Harman, the addition of KFC was a way of differentiating his restaurant from competitors; a product from Kentucky was exotic, and evoked imagery of Southern hospitality.[21] Harman trademarked the phrase "It's finger lickin' good," which eventually become the company-wide slogan.[19] He also introduced the "bucket meal" in 1957 (14 pieces of chicken, five bread rolls and a pint of gravy in a cardboard bucket).[22] Serving their signature meal in a paper bucket was to become an iconic feature of the company.[22]
By 1963 there were 600 KFC restaurants, making the company the largest fast food operation in the United States.[18] KFC popularized chicken in the fast food industry, diversifying the market by challenging the established dominance of the hamburger.[23]
In 1964, Sanders sold the company to a group of investors led by John Y. Brown Jr. and Jack C. Massey for US$2 million (around US$15 million in 2013).[10] The contract included a lifetime salary for Sanders and the agreement that he would be the company's quality controller and trademark.[24] The chain had reached 3,000 outlets in 48 different countries by 1970.[25] In July 1971, Brown sold the company to the Connecticut-based Heublein, a packaged food and drinks corporation, for US$285 million (around US$1.6 billion in 2013).[26] Sanders died in 1980, his promotional work making him a prominent figure in American cultural history.[23] By the time of his death, there were an estimated 6,000 KFC outlets in 48 different countries worldwide, with $2 billion of sales annually.[27]
In 1982, Heublein was acquired by R. J. Reynolds, the tobacco giant.[22] In July 1986, Reynolds sold KFC to PepsiCo for $850 million (around US$1.8 billion in 2013).[28] PepsiCo made the chain a part of its restaurants division alongside Pizza Hut and Taco Bell.[29] The Chinese market was entered in November 1987, with an outlet in Beijing.[22]
In 1991, the KFC name was officially adopted, although it was already widely known by that initialism.[30] Kyle Craig, president of KFC US, admitted the change was an attempt to distance the chain from the unhealthy connotations of "fried".[31] The early 1990s saw a number of successful major products launched throughout the chain, including spicy "Hot Wings" (launched in 1990), popcorn chicken (1992), and internationally, the "Zinger", a spicy chicken fillet burger (1993).[32] By 1994, KFC had 5,149 outlets in the US, and 9,407 overall, with over 100,000 employees.[33] In August 1997, PepsiCo spun off its restaurants division as a public company valued at US$4.5 billion (around US$6.5 billion in 2013).[34] The new company was named Tricon Global Restaurants, and at the time had 30,000 outlets and annual sales of US$10 billion (around US$14 billion in 2013), making it second in the world only to McDonald's.[35] Tricon was renamed Yum! Brands in May 2002.[36] Campaign
KFC Dares With Double Down
KFC today unleashes its fabled Double Down, complete with marketing blitz to accompany the Atkins-friendly (if not artery friendly) breadless sandwich. The Double Down, both loved and reviled, is returning for the first time since its 2010 launch, but likely only for a short time. The product is slated to be available until May 25. For anyone that somehow missed hearing about the Double Down the first time around, it's two breaded chicken filets in lieu of bread, with bacon, monterey jack cheese and a special sauce in between the chicken. When the Double Down launched in 2010, KFC sold 10 million in one month. The product was so successful that the company extended the original month-long promotion, with some stores selling it through the end of the year. A spokesman for the company declined to say whether the limited-time window might be extrended again if it sells well. David Menis, director-brand communications at KFC, said the Double Down is the most-talked-about product the chain has ever released, and that the chain looked to consumers' social media comments to drive the TV spot, which was created by Interpublic's FCB. "We structured the marketing so that it demonstrates fans' love for the product…the spot mimics the way people talk about the product online."
In the commercial, three young men in a dorm room talk about the virtues of the Double Down, framing the product as a near-mythical figure. "My sister ate it, she turned into a boy," said one character. Mr. Menis said that the campaign is a continuation of KFC's latest tagline, #HowDoYouKFC, a slogan that is clearly directed at millennials who are heavy social-media users. The Double Down campaign will be accompanied by a big social media push called Double Down Dare, in which the chain will present four dares to consumers throught the campaign. The first two dares, Mr. Menis said, will challenge consumers to create the best Double Down selfie and to create the best Double Down dance move. The hashtag for the social-media campaign is #DoubleDownDare, and each individual dare will have hashtags such as #DDselfie and #DDdance. A spokesman said that entries will be accepted via Instagram, Vine, Twitter and YouTube. "We won't be able to accept entries via Facebook, because privacy settings keep us from being able to see content, even if it is hashtagged," he said. Winners will be awarded a cash prize, but other exceptional entries will receive a t-shirt that says "Bread is dead."
The Double Down announcement came in a week that has seen other absurd chicken antics. KFC, along with florist Nanz & Kraft, launched a chicken corsage just in time for prom. The product is simple: one of KFC's chicken pieces resting upon baby's breath – consumers have to go to a KFC to purchase the actual chicken, however. The cost is $20, and comes with a $5 gift card to purchase the chicken at a local KFC. Domino's this week also released a product called Specialty Chicken. Though many news outlets described it as a pizza with a fried-chicken crust, the product is actually a variety of pizza toppings served set atop a dozen chicken bites.