INTRODUCTION
Hewden was founded in 1968 and has grown to be the market leader in the construction rental industry based in the U.K. Today the company is employing 1,400 professionals and focuses on delivering outstanding solutions across a wide range of industry sectors such as construction, infrastructure, industrial and environmental. In 2010, Hewden was acquired by Sun Capital Partners Inc., a U.S. based investment firm. This case study is an attempt to analyse the internal (strengths and weaknesses) and external (opportunities and threats) factors affecting the company's strategic planning. It is also an attempt to use SWOT analysis in order to provide helpful suggestions and recommendations which will maintain a market leading future and improve its operation.
Don't waste time Get a verified expert to help you with Essay
SWOT ANALYSIS
Strengths
Key factor for Hewden's market leading position is its strong reputation acquired through its 50 year history and successful presence in the industry. A high level of expertise has been achieved by taking part in major construction projects throughout the years culminating in participating in the construction of infrastructure for the London Olympic Games in 2012. In addition to that, Hewden has been awarded with important Awards and Prizes since its founding. Another major strength of Hewden is definitely its workforce planning processes and personnel training programmes. The highly skilled labour and high level of experience ensure the quality of services provided and enhance customer loyalty. A wide spectrum of knowledge, craftsmanship, experience and opportunities is provided to all members of the staff through Hewden's carefully planned, efficient and effective training and development programmes. These programmes create a comparative advantage against the company's competitors since they use more personalised and flexible training techniques focusing on the abilities and possibilities of each employee separately. Internal relationships and communication are also a strong competency of Hewden.
Long-term collaborations with employees have resulted to a loyal workforce with a great level of commitment and responsibility. Furthermore, effective relations between the top management and all personnel, including bottom level employees as well, enhance the transmission of knowledge and experience and help communicate the company's mission and vision. The involvement of the CEO him/herself creates an environment of security and collaboration and keeps the staff content and motivated. On the other hand, the employees provide an important feedback through regular surveys contributing to the continual improvement of human resource management strategies and the company's processes and procedures in general. Hewden also follows a strong rewarding and bonus policy in order to keep its employees motivated. In 2010 Hewden was acquired by a Sun Capital Partners Inc., a leading U.S. based investment firm. Financially, this acquisition contributes to the company's growth and creates a solid economical background which facilitates stability and future investments. As far as services are concerned, Hewden has developed a unique and innovative feature of "next day delivery guarantee" which is a unique selling proposition (USP) and outperforms its competitors.
Furthermore, the company has adopted several "focus on the customer" strategies which include providing simplified contact procedures ("One Hewden") and easy access to specialised experts. In general, Hewden aims to an in-depth understanding of its customers' needs and requirements and finally to an improved customer intimacy. Hewden aims in lowering the average age of equipment and fleet renewal through auctions. This way the company will manage to keep up with the latest technology and offer high quality plant and tools to its customers, therefore ensure satisfaction and build a strong and solvent brand name. Last but not least, integrity and social responsibility are core values of the company since it makes no compromises concerning environmental and health and safety issues. "Hewden has increased the range of eco-friendly welfare units within its accommodation portfolio, helping users to reduce carbon emissions, noise pollution and ongoing running costs" and often offers support to homeless, weak and disadvantaged people.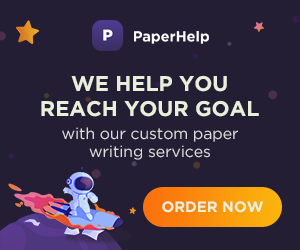 Weaknesses
Weaknesses are a source of competitive disadvantage for the company and constraints in achieving its objectives. They are usually harder to identify externally since there is no data provided by the company itself. Initially, Hewden faced a lack of automation which inflicted more time-consuming procedures, inefficiencies and lack of transparency; therefore the company invested in an updated operating system. On the other hand, people are usually reluctant to change, consequently it takes time for employees to get familiar with the new working environment offered, to embrace the new procedures and exploit the system possibilities to the fullest. A change in mindset and culture is always hard to achieve and this shift is a challenge for Hewden. Constant personnel training and frequent system updates are required and will probably inflict higher operational costs. Although Hewden's experienced personnel is considered to be a key factor in its success, the potential weakness of an ageing workforce is becoming visible. Considering the actual demographical conditions and the extension of state pension ages, the company has to adapt and act drastically. In order to prevent productivity issues, investing in recruitment and efficient training policies is significantly crucial for the company.
Opportunities
As far as the external environment is concerned, Hewden should take advantage of potential opportunities and seize initiatives in the marketplace. Given the fact of its acquisition by a U.S. based investment firm, the company should increase its exposure to emerging markets and probably seek geographical expansion and organic growth. This acquisition also offers the possibility for new investments in both equipment and human resources. Another way for the company to achieve its goals is taking advantage of the internet and social media to promote activities and services and to achieve more effective communication, internally and externally. Using LinkedIn is an important first step towards this end. The integration of IT, software and mobile applications should also be considered as an opportunity for Hewden.

Such software and applications facilitate bug and error management, by monitoring, notifying and updating the team members involved. Improved resource management will also be accomplished since project stakeholders will be able to access details about materials, tools and equipment. A great amount of information will be provided to facilitate forecasts by using statistics to develop strategic management. Several control mechanisms will be provided to top management inducing greater transparency, efficiency and effectiveness. Customer services will be also taken to a higher level, as far as speed (easier data retrieval) and interaction are concerned. In general, modern technology offers important opportunities for simplified and optimised operational processes and procedures. In addition, higher energy efficiency solutions are available in order to reduce operational costs and drive innovation.
Threats
The most significant threat which derives from the external environment is definitely the ongoing recession throughout the EU. There is economic instability and a significant downturn in demand. The construction industry has been seriously affected. Hewden may also be vulnerable to competitor action, introducing new services and innovation. Additionally, competitors are more than willing to recruit some of the company's skilled employees and training programmes graduates. It is obvious that the level of expertise and knowhow offered by the company to its personnel attracts other potential employers. Hewden should stay loyal to its commitment towards its employees offering ideal working conditions and benefits.
CONCLUSION
The SWOT analysis is a valuable analytical tool, providing important information and contributing to forming successful strategies. Some suggestions and recommendations that might be advantageous for the company are listed below. Firstly, taking into consideration the economic conditions in the EU on the one hand and the financial safety net provided by its acquisition by Sun Capital Partners on the other, Hewden might benefit from a geographical expansion. The Middle-East is a potential option for business, so are Rio de Janeiro and Tokyo, cities that are going to host the 2016 and 2020 Olympic Games. In terms of business strategy and planning, Hewden is suggested to consider acquisitions of smaller companies or strategic partnerships in order to increase market share, add value and ensure its leading place in the industry. Furthermore, engaging in Research and Development will help to identify global trends focusing on greener technologies and environment-friendly methods in order to differentiate its services. Investing in fleet renewal by keeping up with modern technologies is strongly advised and developing innovative solutions will enhance competitive advantage.
As far as marketing is concerned, solid and well communicated marketing strategies are quintessential to achieve its mission and goals. Practices such as special price offers to large clients, on-line marketing campaigns, participating in construction-related professional exhibitions and conferences might be profitable and enhance market leadership. Enforcing the Human Resources Department is a key element to the company's successful strategic and workforce planning. Since youth unemployment has reached a high level due to the recent economical recession, opportunities for recruiting new talents and refreshing its personnel are constantly emerging. Additionally, the use of IT and new technologies will give an extra push against competitors by increasing effectiveness and speed in the implementation of the projects, promoting growth in every aspect. All the above will result to Hewden having a competitive edge over potential competitors and maintaining a leading position while achieving its goals.
REFERENCES
1. The Times 100 Business case studies, http://businesscasestudies.co.uk/hewden 2. Hewden Official website, http://www.hewden.co.uk/
3. Lu, W. (2010). "Improved SWOT Approach for Conducting Strategic Planning in the Construction Industry", J. Construction Engineering Manag, 136(12), 1317–1328.