According my researching from Encyclopaedia Britannica Online, Academic Search Complete, and Superman and Me in class, I found out biographical information on Sherman Alexie. The reason I searched about Sherman Alexie because I wanted to know about how he had been through his life and become a successful American poet. He also writes essays and novels. In childhood, Sherman Alexie was born October 7, 1966 on the Spokane Indian Reservation in Washington. He lived where surrounded by alcoholism, crimes, and drugs around him. His father was an alcoholic. Alexie's health was poor which hydrocephalus -water on the brain was. The doctor gave up to save his life, and he was not expected to survive through his severe disease. "The hydrocephalus had left him with an enlarged skull, and he suffered from seizures and bed-wetting throughout his childhood". Even though he had suffered his life through his mental disabilities, he patiently spent most of his childhood reading. Time went by; his surgery was successful and survived. His hardworking is the cornerstone to success when he spent most of time to read. This reminds me that even though I have struggle in my life, I will stand up to deal with problems and never give up on anything. Without my hardworking, I won't go anywhere and have a successful life.
Don't waste time Get a verified expert to help you with Essay
I think that all his efforts spending time his childhood reading will bring matter to a resolution and equality to his life. Alexie had to deal with all the challenges and problems that he met at the reservation school even though he was teased by other kids. "As a boy, Alexie was teased mercilessly by the other reservation kids, who called him "The Glode". I think he was called "The Globe" because his head was larger than other kids due to his as infant hydrocephalus. He also was kept out from many of the activities at the reservation school for young Indian males due to his health issues. Nothing he could do at the moment, Alexie was being outstanding to read anything available to him (Lynn 197-198). This shows me that I try hard and spend the amount of my available time to work on anything, the price of success will come from my hardworking. According to Sarah Quirk, one of the American novelists said "Blend elements of popular culture, Indian spirituality, and the drudgery of poverty-ridden reservation life to create his characters and the world they inhabit" .One of the influences of Alexie's writings is meant to bring sadness to the conscious mind. He uses humor, literature, and cultural activities.
The purpose he wanted to use humor in his plot was to leave the readers with an observation of a particular aspect, admiration, understanding, and sympathy. This means Alexie's influences for his literary works don't depend all the listings of Indian modern forms. Alexie's work is filled with using humor to present all his character's works, and most of his writing focused on what he had experienced as a Native American. It was very meaningful to read his collection of poems and short stories because all his works helped me to explore and know more many facts of contemporary life on a reservation. Alexie has the best way of describing circumstances and tenderness through different poems and short stories that make me hurt and pain for the Native Americans who live on reservations. Alexie thought to have a better life and better himself, so he decided to leave the reservation and attended Reardan High school at his eighth grade. He tried all his best to study hard and at the end all the grant he received from his hardwork made him at expert at his studying and became a basketball star and elected as class president. "There, he flourished, becoming a star player (and the only Indian) on the school's basketball team (ironically called the Reardan Indians), as well as the team captain, class president, and a member of the championship debate team" (Lynn 198). His achievement in High School was admitted his admission to Jesuit University in 1985. He had a successful academic career path.
After Alexie successful academic career in there, he transfer to Washington State University in 1987 where he started writing poetry and short fiction .I knew that because of his hard working brought them a better life. I also think that even though there is any problem in my life, I have to deal in order to overcome problems, never give up in my life. Giving up easily every decision I make, it won't let me succeed and bright me the path I choose to go. In 1990, one of Alexie's first work collections of poetry was The Business of Fancydancing. It was published in Hanging Loose magazine. "The Business of Fancydancing, was published in 1992, The New York Times described him as "one of the major lyric voices of our time." Ever since, the writer has continued to receive critical acclaim". (McNally) .The knowledge and learning all he put gave him satisfaction and motivation; he succeeded in writing first poetry. It also gave him the motivation to quit drinking. "On the night of his twenty-first birthday, Alexie-drunk, as usual-was robbed at knifepoint. He had sunk low enough. He gave up drinking for good." (Lynn 198). He knew that the risk of drinking was bad for health, so he chose the right decision to focus on his work. The right decision he made would lead him to attain greatness and make him rich through an enormous awards and grants of his hard work. Sherman reflects on his successful career and being a successful Indian writer. "I used to be a binge alcoholic. I've substituted writing for alcohol. Writing is everything. It takes stuff away. It's like being married. It's a high-maintenance relationship. You can't get lazy. I'm doing something around it every day–reading, writing, editing, and thinking. I can be staring out the window, and I'm working real hard."(Lynn 202). Alexie received many awards and grants. "In 2010 he won a number of literary awards, including the PEN/Faulkner Award for War Dances (2009; another mix of prose and poetry) and the 2010 Lifetime Achievement Award from the Native Writers' Circle of the Americas( Daniel). Through his hard working, it led him a successful career path from poems to short stories to novels through reading and writing. In his essay "Superman and me", Alexie writes, "In all my years in the reservation school system, I was never taught how to write poetry, short stories, and novels. I was certainly never taught that Indians wrote poetry."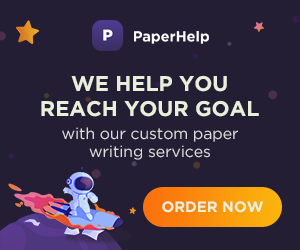 This reminds and wants readers to explore their new options in reading and writing, it may save your life (Sherman 112). I think that exploring new options in reading may ultimately save my life. The more I explore new options in reading, the more I gain more knowledge. Just like Sherman Alexie, he was surprised he became a writer despite all the books he read and all the time he spent reading; consequently, education can save his life successfully. Education can save life once people spend time and work hard on it. From what I have been reading and knowing about Sherman's literacy work, I explore new possibilities for assessing his rich and challenging work. Not only do I know about his life, but I also know about how much time he put his efforts in and how hard his life had been through to be a successful literacy career. When I do research, each research step is to determine the purpose of my research, to do some background I have done reading that familiarize with the topic, select and use the best Library Catalogue research resource, analyze my research, organize and write, cite my research. Since I had been doing with research, I learned about a particular topic in depth, enhancing of credentials, understanding process, an ability to think and work independently, MLA formatting and style, works cited and citations. The more I do research, the more I enhance my experience, knowledge, and credibility.
Works Cited

McNally, Joel. "Sherman Alexie." Writer (Kalmbach Publishing Co.) 114.6 (2001): 28. Academic Search Complete. Web. 19 Feb. 2014. Cline, Lynn. "About Sherman Alexie." Ploughshares 26.4 (2000): 197.Academic Search Complete. Web. 19 Feb. 2014. Quirk, Sarah. Dictionary of Literary Biography.278. American Novelists since World War II, Seventh Series. Detroit: Gale Group,2003 Grassian, Daniel. "Sherman Alexie." Encyclopaedia Britannica. Encyclopaedia Britannica Online Academic Edition. Encyclopaedia Britannica Inc., 2014. Web. 19 Feb. 2014.