Sheryl Kara Sandberg was born in 1969 in Washington, D.C. Sheryl was the oldest of the four children born to Adele and Joel Sandberg and always had a reputation of being at the top of her class. Being the oldest of four siblings and having successful parents with a high expectation for success comes with an extraordinary amount of responsibility. Due to being brought up by leaders in a leadership position Sandberg had the framing of a leader early on. The frame of an individual culture and reality is what makes someone who they are. Sheryl Sandberg has made some tremendous strides in the Silicon Valley as an executive and even more so as a women. We must take into consideration that she was raised in a very well connected family, which gave her the upper hand when connecting and networking. I must say Sheryl Sandberg has taken advantage of every opportunity she has had in order to network her self. Her network is not only astronomically large but it is very powerful.
Don't waste time Get a verified expert to help you with Essay
Sheryl Sandberg has grown from a well-connected family and created her own network and made a name for herself amongst the most influential people in the world. Sheryl was destined for success from a very young age and fortunately one of her professors from Harvard noticed her potential. Sandberg attend Harvard College in 1991, where she graduated with a A.B in Economics and was awarded the John H. Williams Prize for being the top graduating student in economics. It was at Harvard where Sandberg met her then professor Larry Summers who later became her mentor/sponsor. Having a sponsor such as Larry Summer can be very beneficial, especially as a woman in male dominated environment. For instance, woman that act in male-like behavior often get very different responses than a man would get. Summers recruited Sandberg to be his research assistant at the World Bank, where she would assist in projects dealing with leprosy, AIDS, and blindness; all of which were major issues in India at the time. Two years later Sandberg enrolled at Harvard Business School where she would later earn her M.B.A with the highest distinction. Sandberg's determination and work ethic throughout her education led to her becoming Chief of Staff to the then United States Secretary of the Treasury.
From 1996 to 2001, Sandberg would help lead the Treasury's work on forgiving debt in the developing world during the Asian financial crisis. Through hard work and some sponsorship Sandberg was able to network with some very influential people early in her career that would open many doors down the road. Sandberg's career is one that has deep political connections, which created a strong leadership role throughout her career. Her time in Washington was early in her career and because of the role she was put in at such a young age she was forced to learn at a quick pace. One of her most essential qualities that she learned during her time in Washington was the ability to prioritize. Because there is always so much going on, leaders need to be able to separate issues and prioritize what needs to be done in an efficient manner. Also, working in government involves understanding and abiding by policies. This translates well into the business world, as Sandberg was able to use her knowledge in order to think of things more systematically.
After being with the U.S. Treasury Sheryl Sandberg was beginning her career she was offered a job at Google, a small tech company at the time. Although many of her mentors thought it was not the best choice for her career path Sandberg remained optimistic about the opportunity and today Google has grown to be one of the biggest tech companies in the world. Instead of allowing the negative feedback she received from those she looked up to cause her to be pessimistic about her decision, she remained optimistic and it turned out to be one of the best decisions of her life. I believe that it was qualities such as this that made Mark Zuckerberg see something special in Sandberg, which eventually led to her becoming the COO of Facebook.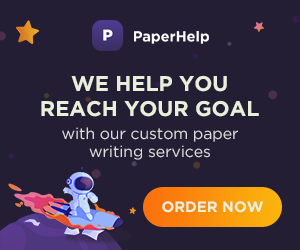 Throughout companies such as Facebook and Google systematic thinking and learning at a quick pace are essential to success, fortunately for Sandberg she was well equipped to handle anything and everything thrown her way. Sheryl Sandberg's career path has been incredibly diverse and she has constantly had to reinvent herself. The riskiest move in Sandberg's career came in 2001, just after the tech bubble had burst, when she joined Google, where she would take on the title of VP. Google was a consumer Internet Company with a mere 200 employees and many of Sandberg's mentors urged her to go into investment banking rather than joining a tech company. However, this did not deter Sandberg's dream of working in the tech sector at an operating company. Although now the choice seems obvious, at the time it was extremely risky, but Sandberg believed in working in a field that she was passionate about which has led to much of her success.
When she was at Google she took on that leader position and believing in the impossible. She would look to employees on what their perspective was on how Google was doing, as well as her personal performance. This instilled trust in her employees by showing them her dedication to bettering herself as well as the company. Sandberg's determination to work in a field she was passionate about would pay off in a big way in 2008 when Mark Zuckerberg, co-founder and CEO of Facebook, announced that Sheryl Sandberg was now the COO of Facebook, where she manages business operations including marketing, sales, human resources, business development, public and private policy, and communications. Zuckerberg and Sandberg had met the previous year at a Christmas party, and although Zuckerberg had no formal search for a COO, he believed Sandberg to be the perfect fit. Sandberg was quickly faced with the challenge of turning Facebook from a "cool site" into a profitable business. The first step Sandberg took when joining Facebook was to meet and speak with every single employee at the company. After all it was these people that turned what started as a college website into a multibillion dollar corporation. As a leader being able to gain the respect of those you lead is crucial, and by acknowledging the impact each individual had on the overall success of the company, she was able to not only gain a better understanding of the people she would now be in charge of but also she was able to gain there respect.

It was due to her exceptional leadership ability and the strong relationships she built with those around her that she was able to experience turning small entrepreneurial ventures into immense global companies. Her ability to always think ahead was critical to the growth of the companies she was employed by. For instance, Facebook Connect has 80,00 websites as partners. However that is not nearly enough in Sandberg's eyes she is already focusing on building a system to scale to a million and beyond. Sandberg states," Going through fast Growth, you're always behind. When you're going through those really fast phases of growth, you're even further behind. As soon as you catch up, you're behind again." This mindset has kept her always pushing for expansion, and based on her last two jobs it is clear that this mindset affects companies as a whole. After all, it was this mindset that has helped turned Facebook into a billion dollar corporation.
Sandberg continues to get involved in business ventures that are quickly turning her into one of the most powerful women in the world. For instance, along with her resume at Google and Facebook Sandberg also finds time to be on the board of Walt Disney Company, Starbucks, Women for Women International and V-Day. All of these ventures bring in a hefty income and the chance to network naturally with very influential people. However, Sandberg does not stop there, amazingly she continues to be a active supporter of equality in the work place, and a terrific role models to young women everywhere. It is because of Sandberg's ability to multitask effectively that she is able to be successful in an extraordinary amount of fields at once. By participating in the amount of business' she does she opens doors for herself and others around her through networking and demonstrating leadership amongst those in high standing.
Along with helping turn small entrepreneurial ventures into immense global companies, Sandberg has been faced with the challenge of managing not only her career, but her family as well. Sandberg has made it clear throughout a variety of interviews, TED being one of them, that one of her most difficult tasks since becoming a successful business woman is managing her family time. Balancing a career and a family can be extremely difficult and cause an immense amount of pressure. It is no wonder that balancing the demands of work with the struggles of everyday life can be quite overwhelming. Sandberg strongly believes that many women in the workplace use families inadvertently as a mental block to keep pushing for more. Many women begin thinking about having children or starting families early in there careers and become content instead of continuing to work towards promotions. This leaves women at a disadvantage because, although they are still in the workplace, they are no longer competing at the rate they used to. However, Sandberg has found a happy balance between her work and family time, which has taught her the valuable leadership quality of being able to multitask.
Being able to successfully manage your time is key to maintaining some sort of balance. However, as many women leaders put it, balance is nothing more than a myth. It is not about being in balance as much as it is about coming more into balance when you are way off. That being said, it is not about separating your life into categories such as work, home, leisure, and so on. It is simply about being able to successfully integrate these categories in order to maintain energy and not get overwhelmed. Sandberg ensures that she has the necessary energy in order to perform by turning off her electronic devices when she sleeps, "She carries a laptop, an iPad and multiple BlackBerry phones but she turns her e-mail off when she goes to bed and at home, she turns off her phone at night, "so I won't get woken up." Her rituals: "I check my e-mail the first thing in the morning and the last thing at night." This allows Sandberg to "unwind" and maintain a healthy physical and mental state in order to take on the challenges she is faced with on a daily basis.
Throughout the first chapter of How Woman Can Make It Work, Eden King and Jennifer Knight stress the importance of "choosing your career path and knowing what you like and what you are good at and understanding how to move forward anyway" (pg.7). Women commonly cite meaningful elements of the work they do as the most important factors in choosing a job. When an individual is able to find purpose and the perfect fit they are able to turn their inspiration in to determination, which is a necessity to become successful. In chapter One they give five factors that are tested in order to find that personality they are seeking, Openness to Experience, Conscientiousness, Extraversion, Agreeableness, Neuroticism. When Sheryl Sandberg was hired at Facebook Mark Zuckerberg saw something special in her and many of these factors may have came into play. Sheryl Sandberg knows her worth to any position she hold for any company, although while working at Google and now Facebook she has proven that these characteristics can be found in men and women.
Sheryl Sandberg has really taken it upon her self to reach out to other women that could potentially be in her position but instead. Being able to have a voice, along with the ability to listen, come with risks. When you stand up for what you believe in you are putting yourself out there. Likewise, when you take the time to really listen to what others have to say you are in a vulnerable state. However, the fear of failure or rejection cannot hold women back from taking risks. After all, with opportunities come risks. For instance, when Sheryl Sandberg first joined Google she was taking a huge risk. At the time it was a small tech company, and many of Sandberg's mentors tried to steer her away from taking the opportunity. This risk turned out to be one of the best decisions of Sandberg's life, and would eventually lead to her current standing of COO of Facebook and one of the most powerful women in the world. A good way to avoid letting the fear of failure keep you from taking chances, take a look at the worst case scenario and develop a plan to ensure that that will not be the outcome.
That way you are able to manage the risk and focus and success. Throughout Sheryl Sandberg's life it is clear that she has taken valuable lessons from a variety of situations and positions in order to further her ability to lead and motivate those around her. Her respect for other and never ending work ethic continues to put her in a position to succeed. Sandberg continues to succeed in all aspects of life because of her diverse qualities that allow her to learn at a fast pace and never give up. These qualities have led to her networking with others around her in a natural way which allow her to maintain relationships and gain respect as a women in a leadership role in an industry where women are scarcely scene in the light she is. Taking valuable lessons from ordinary experiences have allowed her to become the type of leader not commonly seen in big business'. By respecting everyone around her, no matter there standing in the company, and her ability to lead through actions has resulted in her overall success and her reputation as one of the most powerful women in the world.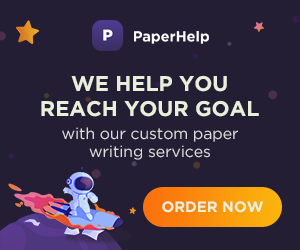 For some women, it is not speaking up that is a problem, but listening to others. The ability to listen to others is crucial as a leader, it allows those you lead to feel like they have a voice as well. Also, listening is very beneficial in the development of leaders because if no one was willing to follow leaders would have no one to lead. Sandberg demonstrated the ability to listen when she first joined Facebook. Instead of simply demanding the respect of her inferiors Sandberg to the time to meet and speak with each employee because after all they were the ones that had been so crucial to Facebook's success. By taking the time to get to know her team Sandberg was able to connect with those she would be working with, and with connection comes respect. Respect is crucial aspect in terms of being a good leader. Sheryl is the greatest example of a optimistic influential powerful women. She was always still a little hesitant considering she was a women in a mans world specially being in the Silicon Valley working in the tech industry. She always believed in what she could accomplish although she didn't know when that glass ceiling would block her from her accomplishments. Her optimism was crucial while she grew as a leader. She has carried this to Facebook and is now know as one of the most successful women ever.
Work Cited
King, Eden, and Jennifer L. Knight. How Women Can Make It Work: The Science of Success. Santa Barbara, CA: Praeger, 2011. Print.
Rowley, Emma. "The New Face of Feminism? Facebook's Sheryl Sandberg Speaks out." The Telegraph. Telegraph Media Group, 22 Apr. 2013. Web. 27 Feb. 2014.
"Sheryl Sandberg." Forbes. Forbes Magazine, n.d. Web. 27 Feb. 2014.
"Sheryl Sandberg: Why We Have Too Few Women Leaders." TED: Ideas worth Spreading. N.p., n.d. Web. 26 Feb. 2014.
"Sheryl Sandberg." MAKERS. N.p., n.d. Web. 27 Feb. 2014.