Introduction
Don't waste time Get a verified expert to help you with Essay
Social media has become more widely used in the past few years while traditional methods have been used less. There are many ways to use social media to market an event. It can be used to reach to a great number of people, keep in contact with attendees, and hear feedback. Although there are a number of positive affects of social media, there are also negative affects as well. Negative affects can include, misused information, attract the wrong type of attendees and in some cases, too much media. Many people believe Internet is making people more isolated from the real world while others see it as growing participation.
Traditional Marketing
Traditional marketing involved "the 4 P's", marketing mix, and word of mouth. The 4 P's assumed that the seller purchases a product by the elements of price, product, place and promotion (Karic, D.). The marketing mix separates activities and marketing departments are created to take responsibility for the functions of marketing (D. Karic, D.). Traditional methods have been proven to work and have a high success rate. The traditional methods allow customers to learn of your event by mail, newspaper, radio which can reach them anywhere they are (Higuera, V.). New methods make customers going online to find your event to which you have to use traditional methods to reach customers (Higuera, V.). Traditionally marketing strategies were no different between keeping existing customers and attracting new ones (Traditional vs. Social Media Marketing). The best thing that could be done was to provide a great experience and hope they come back and bring people with them (Traditional vs. Social Media Marketing). Now, social media can help you reach to existing customers, remind them to come back, and share as easy as pressing a "like" button (Traditional vs. Social Media Marketing).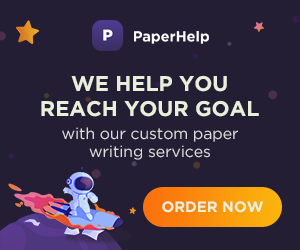 Social Media
Henderson (2010) defines social media is defined at "collaborative online applications and technologies that enable participation, connectivity, user-generated content, sharing of information, and collaboration amongst a community of users". Social networking allows people to share information and create a community of friends (Karic, D.). Blog websites are written by a person to provide information about a topic to the world and to create an active way of communication to readers (Karic, D.). Video and photo sharing like YouTube making access to view videos and photos, and post comments more simple (Karic, D.). Marketing through social media, including Facebook, Twitter and YouTube, are free which makes this type of advertising very attainable. These sites allow people with similar likes to connect and talk about various events. The followers can then access information about the event, share stories, post pictures, while providing feed back for the event planners.

Advantages
One of the best advantages of social media is that it is free. Most social media outlets are free for you and for your followers and potential followers. Engaging your audience is only takes a marketer's time (Hearn, S.). Social media outlets allow you, as a marketer, to find out trends and what your average customer thinks (Hearn, S.). Researching what your typical customer is thinking can allow you to cater to their needs and expectations. These types of social media provide real insight into what they are thinking and talking about not just gimmicks and buzz (Hearn, S.). Having a connection between the event and followers is beneficial for receiving information about the thoughts that followers have on the event but also the relationship between followers and followers. The follower/follower relationship also allows information about your event to spread to a more wide range of potential followers.
Challenges
Companies may be issues controlling the information that gets spread around. Most social media sites do not allow companies to delete comments, posts or other information being publicly posted. Users of social media can produce information not verified by the company, which can be either true or false. Information can be altered/changed completely when being streamed through different ways of communication that can change your events reputation. New methods of social media can make customers search for events rather than hear about them from different traditional methods (Higuera, V.). This can make those customers come across competitors that can cause them to forget about you (Higuera, V.).
Disadvantages
Social media may end up hurting the event/company's name (Beirut). Hundreds or thousands of people will see if you make a mistake online. It takes a lot of time and effort to effectively handle social media (Beirut). To effectively handle social media there needs to be an understanding of how to use it correctly and which channels that need focusing (Beirut). Employees may take advantage of social media and waste time using sites to waste time and use that to attack the events reputation (Beirut). Measuring results of the event and who is actually attending or who is speaking the truth about the event is hard to determine when using social media (Beirut). It might be hard to determine how much time and money need to be invested when marketing without knowing how many people are attending the event. Social media gives your company more available to technology risks such as malware and viruses (Stroud) Technology risks are mostly caused by the lack of understanding of possible threats by employees. When using social media, policies for person use and behavior of social media should be focused.
Risks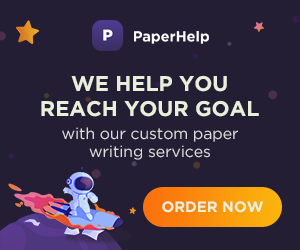 Here is a list of risks that may occur when using social media (Robinson, K., Gottesman, R.):
  Loss of competitive advantage
• More accessible to viruses and malware
• Fake profiles may present themselves to customers
• No control on content
• Employees personal accounts used to talk work-related information
• Employee posting of pictures or information that link them to the enterprise
• Employee excessive use of social media in the workplace, wasting time
• Disclosure of corporate assets and sensitive information accessible to unauthorized parties Conclusion
There are many ways social media can be used for displaying a positive affect on an event, but there are negative affects as well. The negative affects should not stop you from using social media, you should just use social media carefully. Knowing how to properly market your event should be based on size, theme and background.
References
Beirut. (n.d.). Deductions and Realizations. In Thoughtpick. Retrieved March 22, 2013, from http://blog.thoughtpick.com/2010/11/10-must-know-advantages-disadvantages-of-social-media.html. Henderson, A., Bowley, R. (2010). "Authentic dialogue? The role of "friendship" in a social media recruitment campaign", Journal of Communication Management, 14(3): 237-257. Higuera, V. (n.d.). Marketing. In Chron. Retrieved March 22, 2013, from http://smallbusiness.chron.com/advantages-disadvantages-traditional-marketing-25573.html#gsc.tab=0. Robinson, K., Gottesman, R. (n.d.). The Emerging Risk of Social Media. In The Institute of Internal Auditors. Retrieved March 22, 2013, from http://www.theiia.org/chapters/pubdocs/56/The_Emerging_Risk_of_Social_Media_IIA.pdf. Stroud, R. (2010). Reducing Social Media Risks. Baseline, (107), 13. Traditional vs. Social Media Marketing (2011). In Social Media Quickstarter. Retrieved March 25, 2013, from http://www.socialquickstarter.com/content/7-traditional_vs_social_media_marketing.