I completed my Matriculation in March,2009 from guru nanak dev Academy Batala Affiliated to PSEB Board and obtained 67%.I got 72 in Mathematics at that time.Then, i chose to study Non-medical stream.I passed my Senior Secondary education with 69% in March,2011 from Guru nanak Collgiate senior Secondary School,Batala.After Completing my Secondary Education, my interest began to study the engineering field.Then, i got admission at Sukhjindra polytechnic college, gurdaspur and I cleared my Diploma in Mechanical with 62% marks in May, 2013.I have scored overall 7.0 bands in ILETS exam.
Don't waste time Get a verified expert to help you with Essay
Family Background:
I belong to a very good Family.We have our Own business which is Mechanical factory.In this factory Machines such as Lathe,horizontal boring machines and Planner perform the different operation and cut the machine Headstock according to desire size.My father work and take care the working system.My elder brother is Well qualified and support my father in factory work.My mother is a housekeeper and my elder sister is teacher in a school.Furthermore, we have some acres of land . My parents have adequate fund to foster my study.I have paid one year tution fees to centennial college around $14324/-CAD.
Reason for choosing Mechanical Engg. Technician –design: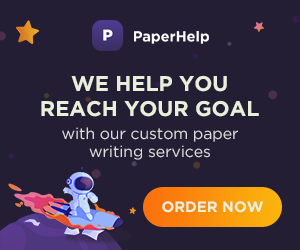 I took decision to choose this course for many reasons.I studied many subjects during my diploma in Mechanical Engg.I enhanced my knowledge regarding mechanical equipments and gadgets.I read machine design and mechanical Drawing subjects in which I drew various pulleys, Cam and other machine parts.Then,I came to know about the value of these subjects in all over the world.Therefore,I decided to study Mechanical technician design which will provide me myriad knowledge about mechanical field.As I mentioned above , we have our own mechanical factory.This course will help me to get profiency in mechanical stream.In this scenario, this stream is nurturing by leaps and bounds.Many Sophisticated equipments have been Manufacturing for a decade with the help of designing which are very beneficial for people.Moreover, this course will improve my different types of skills.This course will render me full dimensional system which help me to draw very good design of any mechanism.I will have have many opportunities to build my career in this field.Not only this, I will help to my father work after completing my study. Reason for choosing college:
The centennial college is one of the best and excellent college in Canada.Their course curriculum,teaching style and facilities are better and different.This college will support me to endeavours my goal ang to accomplish the target.It is first public college in Toronto and established in 1966.A student can feel safer, secure and supportive in centennial college.This college fulfills the needs of students regarding any course problems.