Study In The Path For Young Fashion Designers To Achieve A Successful Online Business By Creating A Good Website.
Remember! This is just a sample.
You can get your custom paper by one of our expert writers.
Get custom essay
76 writers online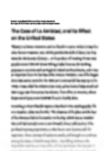 Study In The Path For Young Fashion Designers To Achieve A Successful Online Business By Creating A Good Website.
Introduction
        The current competitive business environment calls for organizations and individuals within the fashion industry to adopt and implement realistic communication strategies such as utilization of internet and other internet promotional tools to enhance their success. This study will help to identify prospective customers of the young fashion designers, and what they need to consider when they intend to start up their online business. When these common ingredients been found out, there would be helpful and will be a path for young designers to begin their online business. The intention engaging in internet advertising is to encourage high numbers of and quicker products and/or services sales within a given period.
Research aim
        Ultimately, the research aim is to investigate the path for young fashion designers to achieve a successful online business by creating a good website. Rather, the aim is to determine how young fashion designers can benefit from a well structure and effective website that constitute all the necessary features. Most important, the research will reach to determine how websites and other social media tools including Facebook are vital to online retailers.
Hypotheses
        Young fashion designers will achieve a successful online business by creating and implementing a good website that incorporate all the necessary features. Rather, there will be increased sales if appropriate internet promotion tools are effectively incorporated in the online business operations.
The hypotheses here are
1Young fashion designers need to engage with Internet communication to promote their collections and sell their products.
2The advice and guidance offered to the designers needs to be specific for their market.
3This advice can be communicated to these designers through specific guidelines.
Research Questions and Research Objectives
        As evident from above research aim, the primary aim of undertaking this research is to determine the effective path of web designing in improving the success of young fashion designers in the market. Activities that arouse customers to value the products and services within the market are referred to as promotional strategies. These entails use of well structured websites and other internet promotional tools such as email and social media. Organizations and individuals have been for long know to benefit from internet and use of good website due to their potential to reach a wide geographical coverage within a short time hence ensuring convenience to both the business and the customers. Therefore, the primary intention of this research is to discover the impacts of ensuring a good website by the young fashion designers as a way of enhancing customer's awareness and sales.
Research Objectives
        To investigate on the various features that is essential while designing a website and brings to light the implications of such features.
To determine whether a good website have any influence on the on the success of young fashion designers.
To establish the approach in which internet tools of advertising should be executed to ensure successful online business for young fashion designers.
Research questions
What is the importance or significance of a good website for the young fashion designers?
What are the implications of internet and other internet promotional tools in enhancing the success of young fashion designers online business?
What major aspects and features which contribute towards effective website for online business?
Online business and fashion designer background
        Online business refers to the use of information communication technology within business operations. It involves exchange of information, products and services by groups and individuals (Springsteel, 2013). The current growth of the online business presents a good opportunity for fashion designers to utilize in order to attract more global customers and enhance (Granger & Sterling, 2003). This has been identified as a great opportunity especially in the current competitive business environment globally.
Fashion designer on the other hand is a present strategy in the market that aims to ensure satisfaction of diverse current customer's tastes and preferences (Granger & Sterling, 2003). For the success of fashion designers especially those entering the market, use of internet and other internet promotional tools have been identified as vital and they ensure greater market share and market penetration (Springsteel, 2013). Websites which are the most common internet tools that are used by young fashion designers should entail various features to make them more influential and realistic.
Research rationale
        Nowadays, it is not likely to access to more audiences or customers without using a varieties of social network facilities, for example: official website, Facebook page or advertisements, instagram, email, or twitter among others. There are a lot of current study of the relationship of fashion and online business and how important it is for fashion designers to go online. For instance, who will be online fashion customers, what main characteristics of the customers who would likely buy online? This is specifically vital for the reason that the business environment is becoming more competitive and therefore need for strategic planning that will ensure reach of a wide range of customers with ease. In this regard, the significance of studying this topic is to examine the viability of young fashion designers using website and other internet tools to ensure their success.
Literature review
Fashion industry overview
        The current growth of the e-commerce presents a good opportunity for fashion designers to utilize in order to attract more global customers. The new trends in the fashion industry are promising as many people globally have become aware of what fashion entails. The stakeholders in the fashion industry are devoted to ensure they make and market their brands in parts all over the world. The demand of fashion cloths have opened business opportunities for Young Fashion Designers as they can take this chance as an advantage to open up more firms or businesses (Polan & Tredre, 2009). The fashion industry is devoted to make high fashion clothes which depict the new trend embraced by many people in the modern society. Compared to the ancient times, people were not much concerned with what they put on but this has gradually changed because the world at large has realized the importance of keen of what an individual wears. Therefore, the word fashion in "fashion industry" is believed to be style or styles of accessories or clothing worn by people at any given time. Polan and Tredre (2009), affirms that the term fashion industry refers to designing, manufacturing or production, retailing, promoting and marketing of all types of design cloths or accessories.
According to Gogerly (2006), with the various changes taking place in the modern society, people in the fashion industry have not been left aside as they have shifted their attention to production of designer clothes which have a more customers. Basically, fashion designers are able to reach out more global customers with help of many marketing platforms such as use of a good website and social media among others. According to Senker (2012), the word fashion is widely used to refer to a popular practice or style which can be evidenced in the clothing, make up, accessories, furniture among others. In clothing sector, the term fashion entails the prevailing of the newest styles in the textile. The work of fashion designers is to costume the available textile in order to redesign it to into new elegant styles (Gogerly, 2006). With the current industrial revolution, the designers are able to tremendously change the fashion of the clothes or rather the textile in order to fit the demand of the people as per the emerging trends.
Initially, fashion industry was extensively dominated by women as men did not pay much attention to fashion. However, this is not the case in the modern society as all people including men have paid more attention on their appearance particularly on what they wear. The increased focus on men appearance has forced the fashion designers to take advantage of this by producing clothes and accessories in this demographic (Lynch & Strauss, 2007). People are also able to spend on the luxury brands provided that it best suits their taste and preference. Generally, new markets have emerged all over the world with all fashion designers gambling to have a share in this market. In countries such as United Kingdom, Fashion Industry has played a great role in elevating the economic condition of the country. Many Young Fashion Designers all over the world are focused to showcase their potential and talent as much as innovations in the sector are concerned (Granger, 2012). In general, the increased demand in the Fashion Designers is highly associated with the latest fashion education, fashion media and marketing which have the mandate to entice people to welcome the new emerging fashion trend.
According to Hopkins (2012), online fashion retail is one major platform widely used with the stake holders in this sector to reach out global potential customers. In fashion industry, many customers are impressed by what they see or appearance. The current fashion trends demands entrepreneurs to be innovative in order to increase their competitive advantage. Many global entrepreneurs have taken advantage of the various platforms available and social sites to monetize their presence. Use of online platforms and social media is regarded as a dependable ways of contact whereby individuals can get information of what they require internationally (Granger, 2012). Essentially, internet is not only fast but also reliable means for people to communicate despite the distance between their locations. Therefore, if used appropriately used Fashion Designers can be able reach out many international customers. These websites are carefully designed in order to bring out a good appearance view reflecting the kind of products which they offer in their premises.
Through these online platforms, the fashion designers are able to constantly interact with their customers globally. The aspect of good accessibility of these websites helps the customers to have a basic knowhow in the latest fashion and style inspiration which reflects the latest trend the fashion market (Lynch & Strauss, 2007). Companies can make use social media as a strategy to improve their business operation by creating awareness of their existence in both old and new markets. However, this entire process requires proper planning in order to ensure the goal of marketing online is achieved (Hopkins, 2012).
Internet tools of promotion
        Currently, internet is extensively used by many companies and entrepreneurs as a promotion and marketing avenue. The great advancement in the technology has facilitated use of internet as it reliable, cheap and effective communication channels. The high trend use of internet is closely associated with the urge of entrepreneurs and firms to reach out more global customers of their products or services. According to Miller (2008), what constitutes an effective online promotion is the manner at which the entrepreneurs are able to monetize their presence in the social sites. Marketing through internet basically involves creating a new website or using the available social sites to market products or services. Young Fashion Designers have the authority to create their own well detailed website indicating different type of clothing or accessories they offer. Essentially, the website should be easily accessible and well navigated layouts catering for all crucial information concerning the products offered in the firm. The layout or appearance of the website matter a lot such that it is keenly developed to avoid it discouraging possible customers (Dholakia, et. al, 2002).
The term promotion is important in business context as it refers to the means or avenue which companies or entrepreneurs use to market their product or services. Promotion helps to raise awareness of the existence brand or products in order to attract more customers (Lüsted, 2011). Therefore, it is imperative for young fashion designers to understand the basic tips of promotion in for maximum marketing of their products. The first step to consider when choosing the best promotion plan is to understand the customers which will be targeted with the company. Young fashion entrepreneur's needs to have an effective marketing platform where it is easier to reach out and engage with the customers (Lüsted, 2011). Use of social media or well built website can be effective promotional avenue for young fashion designers to reach our many global customers. Being new in the market, it is advisable for the fashion designers to use effective promotional means which is less expensive or complicated to handle. The essence of marketing is choosing a perfect media where clients and entrepreneurs can effectively interact with each other (Ryan, 2011).
It is imperative for Young Fashion Designers to understand how best they can use the many available internet tools to market their products. According to Lüsted (2011), social networking platform is one major channel which can be used by fashion designers to reach out volumes of global customers. Notably, Social networking platforms require a lot of calculated management for young entrepreneurs to increase their presence in the online podium. According to Dholakia, et. al, (2002), social media has been identified and advertising products and services by companies. In this case, companies can make use of social media to target global customers through creation of pages and websites. The emergence of modern technology for instance use of smart phones has made it easier for individuals to access internet easily. In addition, this facilitates effective communication between the customers and the business owners hence improving business operations and service delivery. With these incentives such as cheap, reliability and easily accessible, Young Fashion Designers can greatly take advantage of these numerous online platforms to reach out customers in all parts of the world (Ryan, 2011).
Besides creation of websites there are other social networking's sites such as Twitter, You-tube, Face-book and emails among others which can be used as promotional avenues by young fashion designers. Essentially, the idea of using online marketing platform is valid and effective as it facilitates the young entrepreneurs share their thoughts with customers. For monetization purposes the young designers' should come up with strategies that facilitate capturing client's attention (Dholakia, et. al, 2002). These strategies should address important aspects such as price, promotions and discounts, quality of their product, their exceptional fashion design, security of the payment method and shipping method in order to attract attention of many customers.
What constitute of a good web design
        According to Psaila et al (2008), the effectiveness of the success of a web design wholly relies on the feature included in the website. Some websites have been regarded to be successful while others barely create income. For Young Fashion Designers to Achieve a Successful Online Business, creation of a well designed website is critical as it ensures provision of major features that ensure customer attraction (Macdonald, 2003).
However, it is wise to note that fashion online shoppers do not base their activities on the mere attractiveness of a particular website but rather tend to look for the products that they intend to buy therefore making it essential to ensure that the products are strategically placed in such a way that the shoppers can view them with ease (Niederst, 2007). This is also vital as it ensures convenience and minimizes wastage of time. In this regard, the following are the various features that Young Fashion Designers should incorporate while designing their websites in order to achieve a Successful Online Business.
Services and products with descriptions and the set price
        According to McNeil (2010), description and prices of goods and services offered are essential components to be included while designing a website. However, the author affirms that many website owners and designers sometimes overlook this and thus make it hard for the online shoppers to identify products, services and their corresponding prices. Ensuring an easy navigates, read, and finds prices and descriptions of products and services is the most essential component of a good website (Psaila et al, 2008). This implies that for Young Fashion Designers to Achieve a Successful Online Business, incorporation of the above aspects and components is of great significance as eliminates surprises to the shoppers.
Location, name of the store and contact information
        According to Niederst, (2007), most online retailers or fashion design retailers neglect or overlook the provision of the store's basic information including location, name of the store and the contact information. In addition, the author asserts that most online retailers also fails to include other vital contact information including phone number, email among others. In the current competitive business environment, online retailers are finding it essential to provide detailed information to ensure easy access and convenience at all times.
This is primarily aim at ensuring customer's satisfaction which later fosters customer's loyalty. According to Psaila et al (2008), the overwhelming ethical issues regarding internet such as fraudsters, customers are more conscious about the assurance offered by a particular online retailer and how they are different from others. In this case, online shoppers or customers require effective channels of communications that they can use to talk to real persons in case of a problem.
Pictures and images of products and services
        According to McNeil (2010), people are visual and tend to be attracted by images and pictures. By use of clear images and peoples, navigation within the website by the online shoppers becomes easy and captivating (Niederst, 2006). This brings out the need to incorporate good looking and eye-catching images and pictures of services and products offered. In the same way, Young Fashion Designers should embrace this aspect in order to achieve a successful online business. According to Macdonald, (2003), presence of images and pictures on a website makes it easy for the shoppers or the online customers to evaluate what they require on base of quality and package.
Ordering procedure and updated information
        A good website needs to provide for a systematic and correct procedure of making an order by the customers. The simplicity of the procedure is paramount as it ensures that the customers do not waste time due to long procedurals. According to McNeil (2010), an effective website should ensure provision of ordering procedure that is easy to locate and use. More importantly, customers tend to look for up to date information that reflect the current packaging and prices of different products and services. According to Psaila et al (2008), online owners should ensure that the information reflected on their websites is current and in accordance to the seasons and other proceeding including holidays.
Company background, policies and conditions
        An ideal website should provide the company's background including history terms of service and the main stakeholders. This gives the customers the chance to have a picture and to be aware of the company in detail. According to McNeil (2010), a good website should provide accessible and clear policies and conditions for various transactions offered by the company to the customers. Inaccurate policies and conditions may lead to confusion and inconveniences between the company and the customers (Niederst, 2006). In the same way, for Young Fashion Designers to achieve a Successful Online Business, provision of clear and precise policies and conditions is vital.
Catalog
        According to Niederst (2006), a good website should an online catalog which is easy to access by the online shoppers. The information in the catalog should be precise and clear to ensure that it provide adequate information about certain products and services offered. Notably, provision of the above features to a website is of great importance as it ensures that customers are well informed regarding the proceeding, products and services offered by the company. This brings out the need for Young Fashion Designers to develop and implement a website that consist of the above features as a way of achieving a successful Online Business.
Characteristics of a good and effective website
        In business context, a good website is the best avenue to reach out global customers. It is imperative for the website to be fully functional in order to attract many online customers hence increasing the traffic flow in the website. Many customers have more confidence in outstanding websites hence they tend to do their shopping there due to its in built friendly feature. Therefore, it is equally important for the young fashion designers to invest of the good website which is unique in order to win confidence of the clients (WebK & Nasraoui, 2007). To achieve online business success, it is vital to engage customers with a team of experience personnel's with a capacity of creating a high-producing business website. Basically, design in the most vital aspects which should be catered for during the process of creating the website. In most business websites, the design plays a central role as it must be visually appealing to attract more customers (Lantz, 2009). This cites the reasons why the young fashion designers should be keen to create a well designed website with a good portal to reinforce the quality of brands they are going to offer to their customers. Thus with a good website design, the young entrepreneurs are able to engage with their customers effectively because the website is easy for them to navigate.
The content is another important feature which should be catered for during the process of creating the website. The content of the website should indicate the most essential tings which should be contained in the webpage. By doing so, the website will be very eye-candy and as a result attracting more and more customers. In business, the only way for the entrepreneurs to beat competition is by remaining unique in their own way (Okonkwo & Palgrave Connect, 2007). Thus, the young fashion designers should focus to ensure that the content of their websites is high rated in order to give customers a new experience of what online marketing entails. It is evident that effective website content contains eye-catching words strategically chosen to create a strong value of the products offered by the young entrepreneurs. Therefore, good and quality content provides clients with vast information on the particulars they are looking for. The content of the website should have right key words as this is the only quickest way for the young entrepreneurs to pay off their investments and also to increase their search engine rankings (Irion, 2009).
A good website should be easy to navigate such that they can allow customers to move from one page to another easily. This makes it easy for the customers to find right information on the products they would like to purchase from the website. Easy navigation elevates interests of the customers because they are able to click on the links which they like without many difficulties. This aspect also is vital to ease hassle and frustration with might be encountered by the customers in the process of purchasing products through online platform (Irion, 2009). Consequently, it is imperative for the young entrepreneurs to ensure that all navigation buttons are grouped together with clear images attached in each button. More importantly, the website should be comfortably viewed in regardless of the sizes to avoid cases where the customers must have to scroll down to get certain information. In relation to the attached links, the fashion designers should ensure that there is no dead links in the website and on top should ensure all graphics are easy to download (Okonkwo & Palgrave Connect, 2007).
The conversation path should be professionally built to ensure communication between the fashion designers and their customers is effective and coherent. In order to run the business more professionally, the conversation path should be created keenly as it serves as the backbone of the entire website. This should also reflect the aspect of simplicity as this is another marketing strategy to keep customers glued in the website (Culnan & Carlin, 2009). The webpage should also be easy to load because not many customers like to spend most of their time on slow loading websites. Most importantly, during the process of the website creation, the young fashion entrepreneurs should keep in mind whom their target customers in order to do proper customization in their website to reflect the need of their customers. Notably, the process of creating an effective website should be done keenly taking consideration of the attractiveness and all privacy policies.
Effective websites entails good security and privacy policies
        E-commerce in the modern world has become a popular activity with many people using it to do online shopping. Despite the fact that this platform is efficient and fast, the online business faces many ethical issues like security among others. Online shoppers are worried about security of their private information they give out when purchased items or products. Security particularly on the method of payment and private information is becoming an issue of major concern which many people are worried about (Meenan, 2013). Therefore, this is an indication that the young fashion entrepreneurs should take a lot of caution when creating their website as it is vital to ensure privacy and information security is not compromised. When purchasing product, online shoppers are supposed to discloses some vital information touching on their personal life. The growing concern in how they can trust the security of the information they provide. Online business involves usage of internet which might be hacked thus their personal information might be leaked out to the public. Definitely, this might compromise on their personal security hence bleaching their private right.
According to Geary & Smith (2000), safety of the payment method is another major ethical issues involving e Business. Many online companies recommend and accept different payment methods. Some methods are favorable to the companies only. Online shoppers are nervous about which safe and secure method to use when purchasing products. Notably, some modes of payment require people to disclose their personal information about their bank statement or debit card information. The ethical issue is how online shopper will be able to trust the companies with their essential information which might result to fraud and robbery (Haggin Geary & Smith, 2000). Online companies require people to fill in many details on their private information in order to prove how genuine they are. Ethical issues arise from the manner which the company will store this information safely without other people will ill intentions accessing it. As a matter of fact any ethical company must protect information of their clients as a way of maintaining their security. This explains why it is essential for the young entrepreneurs to be cautious when creating the website taking consideration of all safety and privacy issues (Soumya, Terence & Kim 2011).
Ultimately, increased companies activities in regard to online business have resulted to various ethical issues including privacy, hacking, crime, working conditions and viruses. Privacy is one of the most ethical issues that have been of great concern to the companies. The ability of information technology to retrieve and store data has resulted to adverse effects in regard to right to privacy of internet users (Bramstedt, & Dave, 2013). For instance, software privacy has become an issue of great concern to companies due to increased software theft. Computer software are valuable property and thus prone to theft from computer system. Unauthorized copying of computer programs from the internet has become a major ethical issue that companies are facing currently. To ensure software privacy companies are trying to emphasis on the intellectual property rights and user licensing agreement (Schoenfeld, 2013). In that perspective, the young fashion entrepreneurs should cater for all ethical issues in order to ensure security and privacy measures of all the customers is catered for.
Notably, many people who shop online purchase items without necessarily seeing them. They largely depend on the information available on the online companies' website. Ethical issues arise on how accurate and genuine the information is. People complain that they are supplied with items different from what they had earlier purchased. Being honest is the basic virtue which the young fashion entrepreneurs should always maintain in order to build trust with their customers. The critics argue that the information available on the website sometimes is distorted of might be outdated. There is a high probability that customers depending on the available information might purchase an item quite different from that on display (Jifeng, Sulin & Han, 2012). More importantly, when this scenario occurs they have no appropriate means where they can do follow in order to fix the issue. There are also ethical concerns on security on goods particularly on how the purchased items are going to reach them. People are worried that they might lose their items through the robbers or other evil means (Snider, 2012). Judging from the above perspective, the young entrepreneurs must always be dedicated to offer their clients with quality products as to what they initially purchased.
Web design mistakes that young fashion designers should avoid when design a good website
        For young fashion designers to achieve a successful online business creating a good website is of great significance to ensure effective branding and marketing efforts. According to O'Byrne & Thorogood (2011), online customers visit websites for specific purpose including checking and comparing prices of products and service and purchasing instead of moving to physical stores. This essentially helps the customers to avoid time wastage and ensure easy comparison of quality and prices of various products offered by different companies (Manzari & Trinidad-Christensen, 2006).
However, asserts that if web designers get the website design wrong, they might loss considerable amount of dollars and more unfortunate fail to generate targeted revenue if the website would function properly. According to Presseau, (2011), web designers should be in a position to avoid various frequent committed mistakes when designing a website as a way of ensuring effective revenue generation and the success of the company. The following are major mistakes evident when creating a website.
Design being too flashy or busy
        According to Jong et al (2011), web designers should ensure an ideal website by ensuring that the web design is not too busy or flashy. Notably, a company's website should not only focus on ensuring frequent online customers visit but also ensure they get to the right places once they get the website homepage. As noted earlier, a website is a vital component for a company in regard to marketing. Therefore, ensuring easy navigation by the customers is of great significance as it ensures they get into their preferred places within the website and get the information (O'Byrne & Thorogood, 2011). According to Rapoza, (2007), majority of online customers use their wireless devices to visit websites. In addition, the author asserts that busy or rather flashy website do not appear attractive in these wireless devices including tablets and smart phones. This implies that the users are de-motivated to visit such websites therefore decreasing the amount of revenue that particular company gets.
Essentially, customers or online users visit a particular website with an aim to get specific information, product or service. However, Potts, (2007) affirms that is the user or the customer does not figure out what they require they may be forced to go back to the drawing board and think otherwise. This implies that the company will lose revenue at the expense of busy or rather flashy websites. According to Presseau, (2011), new and small businesses are the most affected by flashy websites are the customers or the users are prospective and if they do not obtain the information, products or services they require with ease due to flashy websites they may be forced to find alternative.
Failure to understand your target market
        Ultimately, understanding your target audience is paramount for the web designers before they commence their work. This is because different target audience has different tastes and preferences. For instance, when targeting old people, creating a website that does not have numerous features or rather that does not have complex features is advisable (Chow, 2012). On the other hand, your people are able to navigate with easy even with complex websites. According to Rich & Entrepreneur Press (2009), identifying your target audience is vital as it helps the web designers to design their websites based on their target and research regarding taste, preferences and capabilities. If a particular website target the young population, the website should be in such a way that it is Smartphone compatible since they are commonly used by the young population (Nicolaou, 2013). When web designers fail to correctly identify target audience, they may fail to incorporate particular features that are essential in regard to marketing (Potts, 2007).
Promotional channels that can be used by young fashion designers
        In business context, the entrepreneurs are expected to use the best promotional channels which are cheap but have capacity to reach out many global customers. The essence of young designers using online platform is to reach out global customers with an aim of increasing their total sales. As earlier noted, the use of online shopping platform is gaining popularity as people have realized how easy and less time consuming it is (Schmid, 2007). Many people are occupied with a lot of work hence they have no time to go for shopping. Therefore, they have turned their attention to online platform as it is less involving in terms of time, cost and reliability. On the other side, online platform is also advantageous to the young entrepreneurs as it is cost effective but has the ability to reach out many people within a span of less period of time (Asadi, 2013).
Many entrepreneurs have realized the importance of using marketing online channels in order to facilitate their interactions with their customers. According to Schmid (2007), new trends in social networking are good incentive which international business can take advantage in order to improve their overall business success. The young fashion designer is able to use online platform to create awareness on their products and as a result attracting more customers. As matter of fact, emails and fan pages should be created perfectly such that they are able to provide education to users by giving them chance to learn more about products offered in these companies (Asadi, 2013). However, targeting is a major problem faced by the young entrepreneurs hence citing the need to understand how best they are supposed to monetize their presence on social media platform.
SWOT analysis
        SWOT analysis has an imperative role that facilitates recognition of both internal and external factors influence business operations. SWOT analysis essentially helps to uncover risks and uncertainty and hence come up with an effective organization structure to eliminate the same. SWOT analysis of online promotional avenues will greatly help to guide the young entrepreneurs which channels they can use effectively to market their products (Sterne & Priore, 2000). This is essential in the process of making decision on which online platform to use in order to achieve their goals hence sustaining growth of the company. Opportunities and threats are regarded to as external while strength and weakness are considered to be internal factors linking to the online avenues.
Email SWOT analysis
        Many entrepreneurs believe that email marketing is reliable because it extensively increases business communication. In relation to young fashion designers entrepreneurs, they can use the email to target specific customers as it is efficiency in time of time and cost effective. In many occasions, email marketing usually occurs when entrepreneurs sends volume of emails to many clients or a group of people (Sterne & Priore, 2000). With help of electronic mail, young entrepreneurs are able to reach our many customers by use of an email will is less involving compared to other forms of advertisement.
Morel (2003) affirms that with use of electronic mail young entrepreneurs are able to quickly and easily reach out target markets without necessarily using the large volumes of data. In addition, young fashion entrepreneurs can use email marketing software in order to stay connected with their clients while on the other side targeting new potential markets.
Strength of using email marketing
        Evidently, many global young fashion designers are committed to produce extensively unique designs specializing in apparels, footwear, and accessory products in fashion industry. Therefore, it is vital for them to use an effective marketing or promotional means of creating awareness of their products in order to entice many customers to buy them. In reality, it simple to create an email as it does not require much knowledge or time (Pinterits, 2008). The use of mobile phones and personal computers has made email access to be easy.
People can easily and contentedly access an email at comfort of their homes. It is also simple to use as it is less involving in terms of its description. Notably, many customers check their emails occasionally hence there are high chances that they will get the information. Email marketing also easy to budget as there is no hidden chances and requires a small amount of capital (Morel, 2003). The young entrepreneurs are able to create personalized messages giving a detailed analysis of all products they offer.
Weakness of email marketing
        Weaknesses are manly the factors which might derail effectiveness of email marketing. It is vital for young entrepreneurs to understand weaknesses of email marketing in order to identity area which needs to be improvement. Limited resources are one major factor that might have implications on the effectiveness of email marketing. Lack of skills and exposure to the recent technology is also another major weakness (Sterne & Priore, 2000). There is also a high possibility that the young fashion entrepreneurs might lack capacity to compose a tight message with clear details of the kind of products they offer in their firms. Lastly, there might be lack of effective communication between customers and the young entrepreneurs. Ultimately, it is important for the young entrepreneurs to identify these weaknesses in order to recommend suitable means of addressing them (Prussakov, 2011).
Opportunities
        Ultimately, there are many opportunities presented by email marketing. These opportunities if utilized appropriately they can greatly help to improve and increase the total sales made by the young entrepreneurs. Many people are aware with the use of online shops hence they have vast knowledge of how the entire process goes about (Pinterits, 2008). Many people irrespective of their gender are also aware of their appearance thus the demand of fashion clothes is on rise. With the advancement in technology, customers are able to do online payment without much hustles without fear of loss of their money. Email marketing is accessible by all people hence a viable means to reach out many global customers. According to Prussakov (2011), there are opportunities for the young entrepreneurs to use group email software as a way of targeting many customers at a specific period of time.
Threats
        Young fashion entrepreneurs have a likelihood of facing stiff competition for other big companies which have already established their business operation. Major threats might result from other upcoming fashion industries which have the technical knowledge needed to operate email marketing (Morel, 2003). Ranging from different countries, there might be presence of laws which might derail the effectiveness of email marketing campaign.
Social media as a promotional channel for young fashion designers
        Partridge (2011), affirms that social media and social networking are imperative platforms that increased interactions between organizations and individuals with the help of computer. The author also eludes that social media and social networking have shown considerable progress especially in the early 70s and 80s (Partridge, 2011). The increased emergence of modern technology has enabled many people to embrace use of social media.
Social media or rather social networking has been identified as an essential promotional channels due to it current popularity. The most used social media and social networking avenues entails but not limited to face-book, you-tube and You Tube among others. These platforms provide room where organizations and individual's customers can interact freely without necessarily going to the physical premises of the company (Wankel et al, 2010). They ensure that customers including prospective buyers have all the necessary and current information regarding products and services offered by a particular company. Below is the SWOT analysis for social media as promotional channels for online business.
Strengths
        From a social media point of view, it is clearly evident that in the last decade, the popularity of social media and social networking is becoming wide spreading with many people and organizations opening accounts that enable them to enjoy vast services from the internet. Social media and social networking is becoming an essential marketing strategy for companies that seek to obtain a large market base and enter new markets (Wankel et al, 2010). Social media has been known to ensure a strong bond, trust and relationship between the customers and companies. On e of the major strength of social media and social networking is the fact that it ensures the presence of customers and other users in diverse popular social networks such as Twitter, Facebook, and Google+ among others (White, 2011). This in turn gives the users the chances to share and obtain important information regarding goods and services offered by different organizations. More importantly, it ensures that the customers or rather the users have the chance to do comparison of various products and services based on their packaging and prices.
The other strength of using social networking and social media is the fact that they are able to reach out many individuals globally in a short time and also ensure successful relationships among the customers (Steiner, 2012). The other major strength of public media is that it provides services to a wide range of organizations and individuals and thus ensures a broad customers or audience base (Wankel et al, 2010). This is because various users of social media in most cases tend to become consumers of the major products and services offered by diverse companies. Social media have the ability to boost the human factor aspect and it ensures facilitation of organization activities through building man image thus enhance users interaction levels.
Weaknesses
        Despite having numerous strengths, social media has a number of weaknesses that may demoralize users from using various platforms. To start with, it is hard for new users to make use of various platforms since they require skills to open and operate. This implies that in case of a prospective customer looking for products and services online, one may be challenged during account creation and also access to various organization information regarding the products and services offered. According to Wankel et al (2010), social media in most cases may be of no use to an organization if there is no effective engagement with the users or the customers. This is because the page or the platform has adds no value to the company's brand. Social media in some cases have the weakness when they fail to establish target audience.
According to Steiner, (2012), for effective use of social media as an online business promotional channel identifying the target audience or the users is vital as it ensures that information relayed is obtained by the right people and thus has value to the company's brand. Wankel et al, (2010) asserts that social medial have the tendency of imposing restrictions to some users and thus may hinder the accessibility by some individuals. This in term affects the size of the target audience or users limiting the value of certain information by a given company. Most of the people have the perception that use of social media is time consuming and can cause one a lot since there is no assurance you are getting the right information from the right person or organization. This exposes the users to the challenge of determining which platforms are genuine and which one are not. In addition, some of social media users have ill motives and intentions and tend to post misleading information that eventually decreases the trustworthy of various social media platforms by the users.
Opportunities
        Notably, social media and social networking has numerous opportunities that can be utilized by business organization in the current competitive environment to ensure their success. The fact that social media enable or foster inter connection between different social medial platforms is a viable opportunity that promotes engagement with users from different regions across the world. According to White (2011), social media is become more effective as it ensures the opportunity to address customer's problems and concerns instantly and thus help to boost customer's loyalty. The other major opportunity for social media platforms such as you tube is viral content. This implies that these social media platforms help to minimize organization's costs due to the fact that they replace several employees (Steiner, 2012).
Essentially, most social media platforms provide room for contests ensure constant customers engagement. These constants aim to ensure introduction of new products and services in the market through providing customers with chances to win goodies and other prizes. This in turn helps to improve their trust towards that particular company and hence increase their customer's base and market share.
Threats
        Even though social media as a promotional channel has numerous strengths and opportunities, various threats have been identified by many researchers that lower its effectiveness in ensuring marketing of online businesses (Steiner, 2012). Notably, brand impersonalization has become common in social media thus hindering the trustworthy of various platforms by the users (Wankel et al, 2010). In addition, most social media platforms are threatened by presence of negative followers who may leave negative comment or review on a company's wall. This further creates negative publicity regarding the company hence reducing the customer's loyalty and market share. The process of using social media marketing is becoming time and financial consuming. According to White (2011), competition is another major threat to social media marketing since most of the companies that use social media platforms are well established.
Methodology
Research approach
        A successful research is the one that give answers to the research questions, accuracy, objectivity, validity, and cost-cutting measure. The study in this case used explanatory or rather descriptive and qualitative investigation formation based on research questions and objectives. Panneerselvam (2004) affirms that descriptive studies are effective especially when qualitative studies are being carried out. The author also eludes that the studies are apprehensive of finding out who, what, how and where a phenomenon which is being investigate. The imperative of adopting descriptive research is the fact that it will facilitate investigation of online business and websites as they are evident. In addition, the technique make it possible for the researcher to describe in details what websites are, how they are use, features included and their effects to users and business. Qualitative investigate is also adopted in the research as it facilitate investigation of the social constructivist paradigm regarding social media, online business and social networking. The technique aims to determine the importance and meaning of a website and how it can help young designers in promoting their business. This is based on experiences and behaviors of different individuals involved in activities regarding to online business and website creation.
Ultimately, the technique is not originally founded on the available data but rather on views, perceptions and experiences of the participants in regard to online business websites and the role they play in enhancing business operations particularly for young fashion designers. More importantly, the methodology to be adopted in the study aims to establish the significance role that a good website play in ensuring effective online marketing and increased market share. According to Panneerselvam (2004), the qualitative study approach in regard to this particular study supports positivism; this is based on the truth that cannot be altered rather than use and comparison of data. It is either young fashion designer implement the appropriate websites in the required manner in order to ensure customer's engagement and ensure effective online marketing for their products and services.
Research philosophy
        Deductive research philosophy has been adopted for this study, whereby the reality is that the young entrepreneurs should understand the importance of creating a good website or using the available online avenues to market their products effectively. Through this sales promotion it is possible for them to create customers on the products they offer in their firms. The philosophy of the study is mainly established by the notion that there is a common case perceived by all businesses that online platform increase volume of sales. This argument will be based on the general assumption that an effective website enhances the success of young fashion designers in the market.
Target population
        According to, a population is the total collection of elements for a particular study topic from which a researcher make conclusion regarding the whole study population. Essentially, the target people for this research are successful fashion websites which are already factional. The author affirms that setting a population target is essential as it helps to enhance the accuracy and precision of the study.
Sample selection and sample size
        Essentially, there is no sample size because this method just help to filtered what could be regarded as prospective young fashion designers could be taken as research targets. Literally, this research is targeting young fashion designers according to the selection rules of the LVMH Young Fashion Designer Prize. LVMH group is known as the biggest luxury group in the world, it shapes and leads the fashion industry, and therefore, its angles and judgments of how talented young fashion designers should be are reliable and authoritative. According to the rules and illustrations on the official website of the prize(http://www.lvmh.com/lvmh-patron-of-the-arts-and-social-solidarity/youth-support-forthcoming-talents/lvmh-young-fashion-designer-prize), this prize is open to designers under 40 years old who have created at least two women's or men's ready-to-wear collections.
When selection prospective target young fashion designers, this research followed most of its runs but toned down a little bit as there are not much designers who have launched two ready-to-wear collections are accessible. In order to have more options, when brainstorming, fashion designers under 40 years old and who have created one or more than one women's and men's collections would be considered to have met the demand. According to the rules that stated above in the paragraph, getting in touch with some of the designers that listed as a result as brainstorming by emails and facebook messenger are methods that used to select and get in touch with the young fashion designers.
Firstly, the list of designers that were contacted including a Chinese talented young women's wear young fashion designer called Angel Chan, and the other Chinese young fashion designer who had just launched a new collection called Minwu, as well as another one named Cindy Zhang who has designed outfit for Lady Gaga. As all of them are Chinese, figured they would be easier to get in touched with through a friend from London School of Art's connect whereas they were way too inaccessible, thus they have to be crossed out from the list.
Secondly, in order to try as many as possible, more designers on the list were try to be connected with, including all finalists of the LVMH Young Fashion Designer Awards. Their names and contact details would be listed later in the research section. However, none of them were willing to accept the interview request, some of them did not even reply for the email with any reasons.
Finally, the researcher was introduced to a young fashion designer to interview them. A Greece designer Akiko Yoshimoto who just launched her collection during the 2014 Spring Summer London Fashion Week would be put in the interview as a case study. This interview will provide the idea and inner peek of how young fashion designers think about online fashion retail and how much effort they are tempted to put into it, and how to make it a successful business. In addition, the researcher used questionnaires and distributed them in front of Harrods and Selfridges in London where considered customers of these two spots are more likely to be customers of young fashion designers since on one hand they are financially better off and on another hand; they are the inclined to consume designer's outfits.
More importantly, only those audiences with designer clothing experience would be considered as valid sample. Audiences without former designer clothing purchase experience are not considered to be effectual since they are not consider having a high relevancy to fashion designer's websites let along making tangible contribution on helping to regulate a routine for young fashion designers to follow on designing their websites. Because of that, this sample selection that introduced above is a way to ensure validity of the questionnaire.
How the study will guarantee reliability and validity
        Essentially, the aspect of validity in a research aims to determine the consistency of the answer or data obtained if the similar study were conducted in future. According to Kothari, (2005), if similar research questions are used to investigate similar parameters and research topics, similar or rather the same answers should be obtained. The study ensured validity through effective connection of the whole research process including the background, objectives, research questions and the overall research methodology. The linked aims to concentrate of achieving the overall expectations based on hypothesis and research methodology. Selection of the respondents to either interview or questionnaires focuses on the members with knowledge regarding websites. In addition, the validity of the study is based on the willingness of respondents to give the correct information the topic of study. In addition, the researcher recognized the importance of maintaining a good relationship between the researcher and the participants as a way of ensuring and enhancing validity.
Research Ethics
        The researcher ensured that all aspects related to study ethics are carefully addressed throughout the study process. This was initially to ensure acceptability and reliability of the study by its audiences. In this case, the research address various aspects related to ethics including privacy and confidentially of the respondents. The research ensures that the rights of the participants including right to privacy were given first choice. To ensure the participants disclose relevant information out of will, they were convinced that the study had academic purpose only. The use of consent form that was signed by the participants ensured ethics during the research. This also ensured that the respondents provided their views and perception out of will. The researcher also ensured that all aspects of ethics laid in the form were carefully followed.
Conceptual Framework
        The main purpose of this research is to identify how important young fashion designers consider personal website to be and what customers figure as a good fashion website, what elements are regarded as the most significant ones, and both of their expectation against the website of a young fashion designer.
Methods for data collection
Primary research
        Questionnaires, survey, interviews and brainstorming were the common data collection techniques used for primary research in regard to research topic. This primarily aimed to acquire imperative information from the sample websites designers and customers selected. The analysis involved approximate ac considerable number of participants who were tasked to consider a specific website is good or not, will they buy from the website, what would they consider to be attractive, what they consider should change to fit their appetite. The study incorporated survey questionnaires and interview whereby electronic and traditional questionnaires are used to obtain participants views and perceptions. In addition, the research made use of survey due o the fact that it is effectively related with qualitative research approach (Kothari, 2005). Below is a comprehensive explanation of the data collection methods used in the study.
Interview
        The study used interviews to obtain essential information related to what constitute and good website based on participants views. This will help to discover various features that should be incorporated in a website to make it effective for online business. The research was specific in that it used in-depth interview to obtain direct insights from the respondents. This technique is supported by an researcher conducted by Kothari (2005), which indicates that in-depth interviews are essential in ensuring respondents are engaged in a more rigorous way to ensure they provide the required information.
Questionnaires
        Questionnaires can be defined as tools or technique used to collect data based on a set of standardizes questions that aim to collect essential information that relate to the topic of study. According to Jones & Taylor, (2010, p. 36), is most appropriate while used alongside quantitative research whereby the research aims to obtain measurements from a sample population. The technique was used due to the fact that they are more cost effective and helps to eliminate bias hence reliability of the study. In addition, electronic questionnaires were used in the study to facilitate collection of information from participants from London School .As mentioned above, a group of students from London School of Fashion participated in questionnaire filling. Evidently, as filtered by my friend and I previously during the research design, all of them are customers of young fashion designers' websites, this help to reduce extract work and guarantee validity. Moreover, these samples are all study fashion and relevant subjects, the participants were more willing to share their ideas relate to their study, and their ideas are more professional than any other background.
Owing to the well-developed technology, online questionnaire is accessible world- wide. With the participation from different individual from different background and different industries in the universe, together form a credible research.
Questionnaires were helpful for obtaining information concerning the effectiveness and efficiency of the websites, the participants had opportunity to provide their personal opinion regarding the reviewed websites. The main items under questionnaires were the appearance of the websites if they were good or not, will they buy from the website, what they would consider to be attractive, what they consider should change to fit their appetite.
Methods of questionnaire distribution
Traditional random questionnaire collection
        The traditional way of questionnaire collection means to hand out questionnaires in a specific/random spot where one consider at this spot he would be able to collect more valuable data. I choose this method because this would help to collect data from different ages, races and to differentiate data collect from a group of questioners with similar background.
Online survey(survey monkey)
        The study also used online surveys or rather the survey monkey to distribute the questionnaires among the participants. To distribute online questionnaire to a specific group of people help to reduce the time and enhance the efficiency, because different from traditional paper questionnaire, online survey reduce the possibility that one might not be able to fill in the paper questionnaire at that moment, but later on, when they are less packed, they would be willing to participate in. And since I have contact my friend from London School of Fashion, as she said that most of her classmates are customers of young fashion designers' websites and most of them are willing to participate in my research, in this circumstance, I do not need to cut in their way to ask them to fill in paper questionnaire, instead, electronic questionnaire would be more convenient for them.
Brainstorming
        Brainstorming is technically not a formal method for data collection. However, in order to filter which young fashion designer's website could be chosen as the target candidates to discuss afterwards in the research, in order to generate what could be sample for other young fashion designers to follow and use as a reference, narrowing down the list of the qualified young fashion designers according to the rules is a necessary course.
References
Asadi, Ali. (2013). The Golden Rules of Practical Marketing: What Every Business Owner Must Know. Authorhouse.
Dholakia, . R. R., Dholakia, N., Fritz, W., & Mundorf, N. (2002). Global e-commerce and online marketing: Watching the evolution. Westport, Conn [u.a.: Quorum Books.
Gogerly, L. (2006). Fashion designers. London: Hodder Wayland.
Granger, M. (2012). Fashion: The industry and its careers. New York: Fairchild Books.
Granger, M., & Sterling, T. (2003). Fashion entrepreneurship: Retail business planning. New York: Fairchild Publications.
Hopkins, J. (2012). Fashion design: The complete guide. Lausanne, Switzerland: Ava Publishing SA.
International Conference on Electronic Commerce and Web Technologies, Psaila, G., & Wagner, R. R. (2008). E-commerce and web technologies: 9th international conference, EC-WEB 2008, Turin, Italy, September 3-4, 2008 : proceedings. Berlin: Springer.
Kothari, C. R. 2005. Research methodology: methods & techniques. New Delhi, New Age International (P) Ltd.
Lüsted, M. A. (2011). Social networking: MySpace, Facebook, & Twitter. Edina, Minn: ABDO Pub. Co.
Lynch, A., & Strauss, M. (2007). Changing Fashion: A Critical Introduction to Trend Analysis and Meaning. Oxford: Berg Publishers.
Macdonald, N. (2003). What is Web design?. Mies, Switzerland: RotoVision.
McNeil, P. (2010). The Web Designer's Idea Book Volume 2: The Latest Themes, Trends and Styles in Website Design. Cincinnati: F+W Media.
Miller, M. (2008). Online marketing heroes: Interviews with 25 successful online marketing gurus. Indianapolis, IN: Wiley Pub.
Morel, M. (2003). Promote your business: How to write effective marketing material for your small business. Crows Nest, N.S.W: Allen & Unwin.
Niederst, R. J. (2006). Web design in a nutshell: [a desktop quick reference ; completely revised for standards compliance, including CSS 2.1 and XHTML 1.0]. Beijing [u.a.: O'Reilly.
Niederst, R. J. (2007). Learning web design: A beginner's guide to (X)HTML, style sheets and web graphics. Beijing: O'Reilly.
Panneerselvam, R. 2004. Research methodology. New Delhi, Prentice-Hall of India.
Partridge, K. 2011. Social networking. New York, H.W. Wilson.
Pinterits, A. (2008). Coordinating internet sales with other channels: A performance measurement model. Wiesbaden: Gabler Verlag.
Polan, B., & Tredre, R. (2009). The great fashion designers. Oxford: Berg Publisher
Prussakov, E. (2011). Affiliate program management: An hour a day. Indianapolis, Ind: Wiley Technology Publishing.
Ryan, P. K. (2011). Social networking. New York: Rosen Central.
Schmid, V. (2007). E-Marketing Strategy for Reg Vardy. München: GRIN Verlag GmbH.
Senker, C. (2012). Fashion designers. New York: PowerKids Press.
Springsteel, L. (2013). Becoming a fashion designer.
Steiner, S. K. (2012). Strategic planning for social media in libraries.
Sterne, J., & Priore, A. (2000). Email marketing. New York: John Wiley & Sons.
Wankel, C., Marovich, M., & Stanaityte, J. (2010). Cutting-edge social media approaches to business education: Teaching with LinkedIn, Facebook, Twitter, Second Life, and blogs. Charlotte, N.C: Information Age Pub.
White, B. (2011). Social Media Tools and Platforms in Learning Environments. Berlin, Heidelberg: Springer-Verlag Berlin Heidelberg.
Bramstedt, K. A., & Dave, S. (2013). The silence of Good Samaritan kidney donation in Australia: a survey of hospital websites. Clinical Transplantation, 27(3), E244-E248.
Culnan, M. J., & Carlin, T. J. (2009). Online Privacy Practices in Higher Education: Making the Grade?. Communications Of The ACM, 52(3), 126-130
Haggin Geary, L., & Smith, S. D. (2000). shopping. Money, 29(11), 104.
Irion, K. (2009). Privacy and Security: international communications Surveillance. Communications Of The ACM, 52(2), 26-28.
Jifeng, L., Sulin, B., & Han, Z. (2012). The Effectiveness Of Online Shopping Characteristics And Well-Designed Websites On Satisfaction. MIS Quarterly, 36(4), 1131-A9.
Lantz, J. W. (2009). The essential attorney handbook for internet marketing, search engine optimization, and website development management. Oro Valley, Ariz: Esquire Interactive LLC.
Meenan, P. (2013). How Fast is Your Website?. Communications Of The ACM, 56(4), 49-55.
Okonkwo, U., & Palgrave Connect (Online service). (2007). Luxury fashion branding: Trends, tactics, techniques. Basingstoke: Palgrave Macmillan.
Schoenfeld, B. (2013). Just good enough. Entrepreneur, 41(9), 26-28.
Snider, S. (2012). What You Need 😮 Know About Free Shipping. Kiplinger's Personal Finance, 66(11), 79.
WebKDD 2006, & Nasraoui, O. (2007). Advances in web mining and web usage analysis: 8th International Workshop on Knowledge Discovery on the Web, WebKDD 2006, Philadelphia, PA, USA, August 20, 2006 : revised papers. Berlin: Springe
Soumya, R., Terence, O., & Kim, S. S. (2011). Security Assurance: How Online Service Providers Can Influence Security Control Perceptions and Gain Trust. Decision Sciences, 42(2), 391-412
Rich, J., & Entrepreneur Press. (2009). Design and launch an online Web design business in a week. Irvine, Calif.: Entrepreneur Press.
Potts, K. (2007). Web design and marketing solutions for business websites. Berkeley, CA: Friends of Ed.
Jong, W., Wu, C., & Li, M. (2011). Web-based navigating system for conceptual mould design with knowledge management. International Journal Of Production Research, 49(2), 553-567
Presseau, E. (2011). The Five Biggest Web-Site Mistakes Nonprofits Make-and How to Avoid Them. Nonprofit World, 29(5), 11.
Rapoza, J. (2007). Top Web development mistakes. Eweek, 24(29), 16.
Nicolaou, A. (2013). Best Practices on the Move: Building Web Apps for Mobile Devices. Communications Of The ACM, 56(8), 45-51
Chow, A. S., Smith, K., & Sun, K. (2012). Youth as Design Partners: Age-Appropriate Websites for Middle and High School Students. Journal Of Educational Technology & Society, 15(4), 89-103.
O'Byrne, A., & Thorogood, P. (2011). Website mistakes: the 10 to avoid. Bookseller, (5487), 22-23.
Manzari, L., & Trinidad-Christensen, J. (2006). User-Centered Design of a Web Site for Library and Information Science Students: Heuristic Evaluation and Usability Testing. Information Technology & Libraries, 25(3), 163-169.