I would like to start by saying that my experience in life has encourage me in the business world, since I was a teenager I had this special interest in seeking a product and finding a way to sell it. I can tell once I started a small business of selling perfumes into my friend's circle. By the time the small business started to grow, I was not just selling it to my friends I started to sell them to random people. As I see that this business could be expanded to others Universities, I hired 5 people in order to help me to sell more in different Universities. This showed me a whole new perspective in business which I deeply enjoy learning. Personal satisfaction and jobs opportunities also play a key role in my career and life decision, making myself a reputation in this amazing industry. Across my experience, the acquiring of new skills and information has helped me to adapt to the fast-changing world, as well as a stronger interest in innovation. In addition, this career with open prospects would give me constant incentive to improve myself by gaining knowledge and reaching my goals. I see an advantage among others by learning the language of the business world, but not just the language of business; also being able to lead and manage a staff to integrate the same and all the company as well.
Don't waste time Get a verified expert to help you with Essay
I plan to learn, as much as I can, the ethics and business mind of this side of the world. I have been given the opportunity to study in this developed country, so far away from my home. As I go by, I see those facts that I want to get more involved in, such as the sense of productivity and usefulness that Feng Chia University shows so proudly, which I feel it is a valuable life experience for my future career pursuit. As to myself, I am a man with a great interest in business, motivation is my strength and Taiwan is my road to success; the blend of travelling passion, world globalization culture, effort and sacrifice to the reach of my goals has given me a very broad outlook to what my life can be. I strongly believe that although some are not related directly, all these qualities will influence my goals. I know that I can gain qualities that Feng Chia University can offer me. My communication skills are good and I like expressing ideas and concepts. I am a creative person and often think in a contemplative way about various issues of practical importance and I am sure that this university will encourage me in this issues.
This will prove very valuable because it is an integral part of being a bachelor in Business. I know that for a person to be successful it is very important that it maintains good relations with their peers as well as their teachers and keep them motivated all the time and they should be seen as an asset to the world. I have been seen as a person who has maintained good relations with professors and classmates. I have always been able to lead a team while carrying out any academic projects. I plan to have this type of relations and behavior when I get to Feng Chia University. Sports are a big part of my life, which shows leadership, teamwork, winning desire and a competition environment. I think in this way I can relate more directly with students, and thus learn from the Taiwanese culture. After I finished my undergraduate bachelor I'm planning to study my master, depending on the area of interest discovered in business.
When I return to my country I plan to take as much positive things as I can, applied it there and hope to become a successful professional. It is my desire and passion to contribute my education and management skills in my country. I know that my country possess all the tools to become as great and develop as Taiwan. Taiwan has become a country with power, able to invest, create and grow. That is something I want so much to bring back home. That is why I want to prepare myself in the best way and learn the most I can to be productive in the highest level. There is no other way I want to do it but the excellent way. I hope to be accepted in Feng Chia University, and learn as much as I can, improve my Chinese around my classmates and learn from the excellent professors this university has to offer. In that way, be able to achieve my goals and dreams.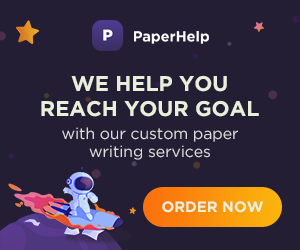 List of free essays