Outcome 1
1.1 There are many types of school. Using the school prospectuses, discussion and research complete the following table. Use one example for each category. Type of school
Name of school
Infant
Penygraig Infants
Junior
Penygraig Juniours
Secondary
Tonypandy Comprehensive School
Independent
Howells School Llandaff
Welsh language
Bodringallt Primary School
Faith School
St. Raphaels Catholic School
Don't waste time Get a verified expert to help you with Essay
1.2 How do these schools differ from one another? In the table below record your answers. An example has been given to help you Name of school
Type of school
Age range
Curriculum
Funded
Type of governance
Newtown High
Secondary
11-19
Nat .Curr
GCSE/A levels
Local Authority
Governors'
Penygraig Infants
Infants
3-7
National Curriculum
Local Authority
Governors
Penygraig Juniors
Juniors
7-10
National Curriculum
Local Authority
Governors
Tonypandy Comprehensive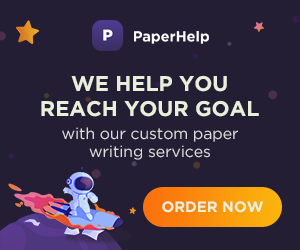 Secondary
11-18
National Curriculum
Local Authority
Governors
Howells School
Secondary
3-18
Enhanced Curriculum
Student, Funded, gifts and investments
Governors
Bodringallt Primary

Welsh
3-11
National Curriculum
Local Authority
Governors
St. Gabrael and Raphaels
Faith
3-11
National Curriculum
Local Authority
Governors
205 : Schools as organisations
Outcome 2 Roles and Responsibilities
Write a description of the roles and responsibilities of the following: 2.1 a. School Governors.
The governing body usually consists of between 10-12 people. These people would have links to the school in one capacity or another whether it be community, parents they are able to serve as governors. The governors have a range of duties and powers and a general responsibility for the conduct of the school with a view to promoting high standards of educational achievement. Its responsibilities include but are not limited to: setting targets for pupil achievement
managing the school's finances
making sure the curriculum is balanced and broadly based
appointing staff
Reviewing staff performance and pay.
2.1b. Senior Management Team (including Head teacher )
Head teacher – Has overall responsibility for the school, its staff, its pupils and the education they receive. Deputy Head teacher – Plays a major role in managing the school, particularly in the absence of the head
teacher. Often responsible for a curriculum area and/or specific areas of school management.
Early years coordinator – Responsible for children in the foundation stage, leading the foundation team of teachers, nursery nurses and teaching assistants. Key stage coordinator – Employed to lead and manage either Key Stage 1 or 2. They usually also have a class teaching commitment. Special educational needs coordinator – Responsible for day-to-day provision for pupils with special educational needs.
2.1c. Statutory Roles i.e SENCO, Foundation Stage Teacher.
The SENCO is the one who is accountable and in charge for overseeing the special needs provision within the actual school by planning and generating an individual education plan for the students that are in need of support. The SENCO with the support of the head teacher develops effective ways of overcoming barriers to learning and sustaining effective teaching through the analysis and assessment of children's needs. They monitor the quality of teaching and standards of pupils' achievements, and by setting targets for improvement.
The foundation stage teacher's role is to look after the social and educational development of children from early years infancy to five years old. Their work involves planning, implementing and supervising activities making sure that all observations, assessments and record keeping are kept up to date.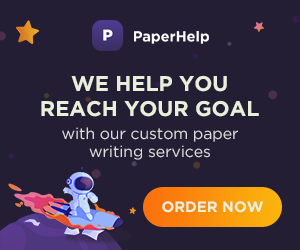 2.1d. Teachers.
Every teacher has a lot of responsibility for the research and groundwork of delivering the subjects taken from the National Curriculum in a suitable way that the students will be able to comprehend for their age and educational needs. They also keep up to date progress records on the progress and re-assess them on a regular basis. They have a care of duty to every student and must ensure their health and safety at all times. They have a care of duty to the parents also and must communicate regularly with them. 2.1e. Support staff. List them and identify the role they play in school.
The number of support staff in schools has increased in recent years in the UK as it has been recognised by the government that teachers often need more support during lessons as well as further activities being provided for the students out of school hours. * teaching assistants – assisting teachers with lesson preparation, * Individual Support assistants
* parent support – provides practical support, helps organise events and encourages community support. * lunch time supervisors – supervising and ensuring health and safety of the pupils * Administration – communication with staff and parents, day to day tasks of running the school, organising, * PTA's – Encourages closer links between home and school. Provides opportunities for parents, staff and pupils to get together. * Caretakers – ensuring cleanliness and maintaining the school to a high standard.
Your School Structure.
Draw a diagram of the staff structure in your school.
Governors
Chair Mrs K Privett, Vice Chair Mr. W. Weeks, Teacher Governor Mrs H O'Gormon, Non Teaching Staff Governor Mrs C Coburn, LEA Representitives, Parent Governors
Headteacher
Mrs Paula Vaughan
Deputy Head
Mrs O'Gormon
Teachers
Mrs. FrancisMrs. Vaughan Mrs. Westcott Mrs Weeks
Teaching Assistants
Mrs JonesMrs. Coburn Miss Woodbridge
Support Staff
Mrs Shallish Administrator
Luinchtime Supervisors and Cook
Mrs. Westwood, Mrs. Cordingley, Mrs. Edwards, Mrs. Williams, Mrs Coburn, Mr. Cove – Caretaker
2.2. Other professionals work in the school. They may be employed by the local authority or from a charitable organisation. They may come in to support the teachers or pupils, who may have additional needs. Who are they? What are their roles in school? Behaviour therapist focuses on eliminating objectionable behaviours and replacing them with acceptable behaviours Child protection officers, safeguarding children's wellbeing Play specialists, role is to support and enable children's play. In the planned, Structured, curriculum part of the school day,
Counsellors, mentors, know how to listen and help, take your problem seriously and work with you to find a good solution. Social services responding to children and families in need of support and help Undertaking enquiries following allegations or suspicion of abuse
Outcome 3 Aims and Values
3.1 a Using a dictionary define the meaning of aim in the context of a school?
3.1b.Using a dictionary define the meaning of value in the context of a school?
3.2 What is your schools aim? How do you think the school demonstrate its aim in its day to day work?
3.3 Give three examples of how you think the school upholds its values to the parents, children and community?
Outcome 4 Legislation
Laws affect the way that schools are organised and the way that professionals work with the children and young people in their care and education offered in the school. The legislation and codes of practice that affects the way school work schools is listed below. Fill in the box on how it affects the way schools work? Legislation /code of practice
How it affects the work in schools
1
The Children's Act 1989 2004
Puts the child's welfare first and covers all areas of children's lives these include Be Healthy, Stay Safe, enjoy and achieve through learning, make positive contributions to society and achieve economic well being. 2
Every Child Matters 2004
Brings all agencies together with a view to build a seamless service across all partners. This sets out the national framework for local change programmes to build services around the needs of children and young people so that we maximise opportunity and minimise risk 3
Human Rights Act 1998
A legislation that entitles all pupils to have their human rights upheld. A focus in schools of a world where people treat each other with respect and dignity is through effective education 4
Disability Discrimination Act 2005
Is act creates legally enforceable rights for people with disabilities. It makes it unlawful to discriminate against people with disabilities and so the school must be adapted for disabled access and equipment provided. 5
Health & Safety at work Act 1974
Employers and employees must have equal concern regarding health and safety on a day to day basis. Suitable clothing and training must be provided for those in workplaces. 6
Data protection 1998
The schools have detailed information on each student and this is to be accessed and used wisely. This information is private and so must be kept securely with limited access and authorised right of entry to the minimum of people. 7
Special Education Needs Code of Practice
Gives schools, early education providers, local authorities and those who help them – including health and social services – a duty to provide reasonable adjustments for disabled pupils. Since 1 September 2012, schools and local authorities also have a duty to provide auxiliary aids and services to disabled pupils and increased their rights to access a mainstream education.
OUTCOME 5 Policies & Procedures -Written Task
You will need to look at your school policies. You may be able to access them on line on your schools website or your school secretary may have them and you can get a copy.
5.1 /5.2 Describe in writing why all schools have policies and procedures? You will need to sort through your policies and make a list those that are relevant to a) Staff
b) Pupil welfare
c) Teaching & Learning
Some may only apply to one group but some may cover all areas for example Health & safety policy. Give a brief description of how the policy is relevant to the group above a, b, c. Your essay must not be more than 1,200 words.
Notes
Policies and procedures are a lawful and integral part of management in schools for the day to day operations. All schools have policies and procedures in place that act as a framework and a guideline as to what action may be taken in any given situation. Policies are intended to provide a framework that ensures consistent principles are applied to practice across a school. They are not intended to detail every conceivable event that might be applied within the policy framework.
Policies can also provide prospective employees, governors and parents of prospective pupils with valuable information. In a situation where something has happened and there is an accident and you have followed all the correct procedures then the accident is not your fault, however if you haven't followed the correct procedures then you are responsible for any accidents that happen and the consequences are your fault.
Policies and procedures in relation to staff
Professional Development Policy – Teachers, School Leaders and Teacher Educators are key actors in maintaining and improving the quality of education and must be trained on a regular basis, keeping their knowledge up to date as this is beneficial to the school and also the pupils. Pay Policy – September 2013 will be the last time that annual pay increments are awarded to teachers based on the length of their service. Decisions about teachers' pay progression will be linked to performance, with their first annual performance-related progression pay increases being made in September 2014.
Induction for new staff – Qualified teachers who are employed in maintained schools, non-maintained special schools, maintained nursery schools and pupil referral units in England must, by law, complete an induction period (unless they are covered by any of the exemptions in Annex B of the statutory guidance) after gaining qualified teacher status (QTS). Subject policy – there are individual policies for each subject of the National Curriculum.
There is a member of staff who oversees each subject and co-ordinates the teaching and learning and resources for it. Each subject policy stimulates interest in the given subject, educate children to a full understanding for their individual ability and focus on enabling children to think as individuals.
Grievance policy – outlines the legal requirements on employers to establish and follow grievance procedures in accordance with the 2009 ACAS Code of Practice on Disciplinary and Grievance Procedures. It sets out the steps available to aggrieved teachers to protect their employment rights.
Policies and procedures in relation to pupil welfare
Equal Opportunities – Every member of the school is regarded as of equal worth and importance, irrespective of his/her creed, culture, class, race, gender, sexuality and/or disability. A good education for all our pupils is possible only if equal opportunities practices are an integral feature of all aspects of the life of the school. Anti – Bullying policy – Head teachers must by law have a policy to prevent all forms of bullying among pupils. Committed to providing a caring, friendly and safe environment for all pupils so they can learn in a relaxed and secure atmosphere.
Health and Safety policy – staff owe a duty to take reasonable care for the safety and welfare of students whilst students are involved in school activities or are present for the purposes of a school activity. The duty is to take such measures as are reasonable in all the circumstances to protect students from risks of harm. This requires not only protection from known hazards, but also protection from harm that could possibly arise and against which preventative measures can be taken.
Behaviour Management Policy – This policy focuses on the mandatory procedures for schools to ensure that students develop positive pro-social behaviours and to deal effectively with inappropriate student behaviour.
Attendance Policy – The School Education Act 1999 requires compulsory aged students to attend school or participate in an educational program of a school. Principals are to record/monitor student attendance, and use strategies to restore attendance if needed.
Policies and procedures in relation to teaching and learning Early years Policy – As outlined in the EYFS 'Every child deserves the best possible start in life and the support that enables them to fulfil their potential. Children develop quickly in the early years and a child's experiences between birth and age five have a major impact on their future life chances.' SEN Code of Practice – The SEN Code of Practice provides practical advice to Local Education Authorities, maintained schools, early education settings and others on carrying out their statutory duties to identify, assess and make provision for children's special educational needs.
Curriculum Policy – Every state funded school must offer a curriculum which is balanced and broadly based and which promotes the spiritual, moral, cultural, mental and physical development of pupils at the school and of society, and prepares pupils at the school for the opportunities, responsibilities and experiences of later life Teaching and Learning Policy – provide a clear statement of the principle and practice of teaching and learning.
This statement represents the agreed view of how children learn and the intention of the mode of encouragement and to support that learning. It provides a framework which enables teachers and support staff to be confident in developing their own practice and ensures that we are consistent in the way we work with our pupils.
Homework Policy – Homework contributes toward building responsibility, self-discipline and lifelong learning habits. It is the intention of the School staff to assign relevant, challenging and meaningful homework assignments that reinforce classroom learning objectives. Homework should provide students with the opportunity to apply the information they have learned, complete unfinished class assignments, and develop independence.
OUTCOME 6 – WIDER CONTEXT OF SCHOOLS
6.1 Identify the role & responsibility of the National U.K Government, Welsh Government and local authority for education policy and practice?
6.2 Describe the role of schools in implementing policies that relate to children, young people and their families?
Schools work with lots of organisations in their day to day work. They may work with people from Charities such as NSPCC, Health workers such as a dentist/doctor or social services. Your school may work with religious institutions and the Police may come in to advise on crime and substance abuse.
6.3 Describe the role of other agencies working with children & young people?
6.3 In the box below write based on your own experience of an agency that you have had some involvement with. a) Give details of what the agency does
to support the work in schools? b) What did the school do to work with the agency?
C) How do you think this work benefits the school / community as a whole?
Referencing
Burnham and Baker, L, 2010, Supporting Teaching and Learning in Schools Level 2, Heinmann. Retrieved from http://wales.gov.uk/topics/educationandskills/?lang=en date of access: 02/10/2013 Retrieved from http://www.education.gov.uk/ date of access: 02/10/2013 Retrieved from https://www.gov.uk/date of access: 03/10/2013 Retrieved from http://www.education.gov.uk/ date of access: 03/10/2013 Retrieved from http://www.teachers.org.uk/taxonomy/term/334 date of access: 05/10/2013
Retrieved from http://www.education.gov.uk/schools/toolsandinitiatives/cuttingburdens/a00201669/statutory-policies-for-schools date of access: 05/10/13 Retrieved from http://www.usethekey.org.uk/administration-and-management/policies-documents/curriculum/curriculum-sample-policy#section- date of access: 05/10/2013 Retrieved from http://www.about.com/#!/editors-picks/ date of access: 05/10/2013