Strength
Don't waste time Get a verified expert to help you with Essay
The strength of Empire hotel and country club is Brunei's only beachside resort and one of South East Asia's most magnificent resorts. The hotel is unique, majestic with fine grand and elegant architecture , It's located in isolated area overlooking the sea. The Empire hotel offers excellent facilities and entertainment such as golf courses , family activities on weekends, fabulous restaurants and great swimming pools. The spacious room offers a relaxing and luxurious vibe with a balcony overlooking the sea and it's suite very exquisitely outfitted with Italian silks covered, which so cotton and comfy.. Also it's the best place for facing everyday sunset. They provide a free non- alcoholic mini bar, Al-quran, surau's and praying mat for muslims resident. For more privacy, Empire provide a wonderful villa's suitable for families on holiday. There also had hotel promotion with cheap price for local resident. It's also complete with spa for massage and relaxing. Finally, People can easily book the room through online.
Weakness
The weakness of Empire hotel is it's situated a bit further from the city. Almost main activities in the country club offers an expensive fee with only once in a while promotions. Service is quite moderate and not up to standard such as the checking in and checking out process which takes a bit longer to complete and room and baggy ride service also slow. The resident had been asked repeatedly to called the staff. There also complaints over poor maintenance in the toilet pipes system which appalling system can be heard the rattle of water pipe every time the next door flushed the toilet and bath plug devise took time to drain water away . Also lack of cleanliness outside the pool area at the lagoon building and some of the sun lounger were broken. There is no free internet access and it's cost quite expensive to use it and their isn't enough attractions such as more shopping areas. The hotel held Sunday activities which obviously attracted many non-resident which annoyed the resident.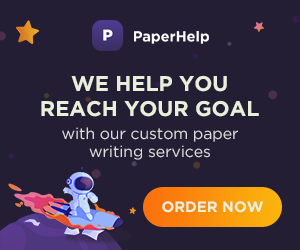 Opportunities
The hotel should do maintenance checks on all facilities and keep track or records. All staff must be well trained in terms of health and safety, being punctual and most of all honest. There should be more shops or build chalet houses near the beach. The hotel should hire more experienced staff and give training to existing staffs. Lastly hotel should give attractive discount and offer to people.

Threats
Hotels in the city centre attracts more business people to stay in also, it's located to shopping area where people can easily walk around the city. This offers competitive prices amongst hotel owners who not only offers the best price but the best facilities and with character. Another resort or spa opening in the region offering competitive price.
List of free essays