Mercedes-Benz is very popular these years, it is the latest premium automotive brand to announce record sales, following the likes of Audi, Buick and Rolls-Royce. More than 1,461,680 cars wearing the three-pointed star were sold in 2013, an increase of 10.7 percent on the 1,320,097 sold in 2012. And when take the sales of Smart cars into account, Mercedes' total balloons to 1,562,472 vehicles, up 9.7 percent on the 1,423,835 sold in 2012. "We look back on the best year of the Mercedes-Benz brand and have surpassed sales of the previous year by over ten per cent," Mercedes-Benz chief Dr. Dieter Zetsche said in a statement. "Our growth strategy is working, in particular in Europe and the U.S. we were able to gain further market shares." Zetsche was particularly proud of the performance of the new CLA-Class, boasting that half of the car's buyers come from competing brands. Zetsche also pointed out that Mercedes is expecting additional sales momentum in 2014 due to full-year sales of key models like the CLA-Class as well as the latest E-Class and S-Class.
Don't waste time Get a verified expert to help you with Essay
All three were launched during the course of 2013. Later this year, Mercedes will also introduce its stunning new C-Class and the GLA-Class, both of which should prove popular in the market. Another key launch for 2014 will be the next-generation Smart Fortwo. These models, plus others, will see Mercedes update its lineup with 30 new models, both all-new and redesigned by 2020. Unlike rivals, which lost some market share due to the negative economic conditions in parts of the globe, namely Europe, Mercedes recorded growth in all key regions in 2013. It sold 660,566 vehicles in Europe in 2013, up 5.9 percent on the previous year. Amazingly, sales records were achieved in Great Britain (+19.6%), Belgium (+17.3%) and Turkey (+57.3%). In Mercedes' home market of Germany, the automaker delivered 255,238 vehicles in 2013, down slightly on the 261,083 sold in 2012. The U.S. was by far the single biggest market, accounting for 312,534 units of Mercedes' sales total, an increase of 14 percent from the 274,134 sold in 2012, which was another sales record. And when you add sales from Smart (9,264) and the Sprinter Vans commercial unit, the figure rises to 343,614 units, up 12.6 percent from the 305,072 units sold in 2012. The automaker also generated record sales in Canada and Mexico.
In China, one market where Mercedes has fallen short compared to rivals, it succeeded in better reaching customers and generating sustained sales growth by bundling the marketing and sales activities under a single division. In 2013 the company delivered 218,045 cars in China, an increase by 11.1 percent over the previous year. Despite the popularity of its new compact range and the launch of a redesigned model later this year, Mercedes' C-Class remained the brand's best seller. The company recorded sales of 303,416 sedan and wagon models during 2013. The major problem of Mercedes is how to "going green" and increase its competitive power in the fuel-efficient car market. Since people are starting to go green and purchase eco-friendly cars, other manufacturers are starting to produce their own line of eco-friendly cars. This condition had bring a lot of challenge to Mercedes. Mercedes-Benz need to innovate and implement new ways to help minimized the impact of cars and trucks on the world. It's a promise that's been kept for generations, and not just with the cleaner, more efficient power under the hood. As with every aspect of Mercedes-Benz innovation, the global benefits come from a unique combination of intense devotion and extensive diversity. Long Term Objective and Strategic Scenarios:
Market Position Mercedes registered a 15% y-o-y increase in global sales to 1.17mn units in 2010, compared with 1.01mn units sold in 2009. Sales rose by 11% y-o-y to 108,100 units in December 2010, compared with 97,700 units in December 2009. The carmaker posted strong growth in Brazil, Russia, India and China, according to Dieter Zetsche, CEO of German automaker Daimler and head of Mercedes-Benz. Similar to the plans of its other counterparts, Daimler has also shifted focus from the traditional US and European markets to emerging markets and is particularly eyeing growth in the Chines market. China's luxury vehicle segment is currently dominated by Audi, followed by BMW as the second major player.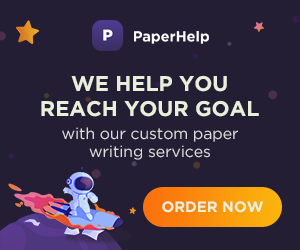 Strategy News Mercedes has set a sales target of 3,000 units in the luxury car segment in India. Mercedes-Benz India will focus on bus sales through a partnership with Sutlej Motors (SML). In February 2009, the Indian subsidiary announced the opening of its new plant in Chakan. Daimler is looking to boost profit at its Mercedes division by improving its competitiveness through a host of new small car launches and clearer engine technologies. Products Mercedes is resting its hopes on its revamped CLS coupe and improved vehicle technology to chase its target sales of 1.5mn sales by 2015.
The five year plan of Mercedes-Benz growth strategy :
New production record set with over 2 million passenger cars Model initiative for compact, high-end and luxury segment well under way smart electric drive is market leader in Germany
'Mercedes-Benz 2020 – Best Customer Experience' marketing and sales initiative launched First premium manufacturer to offer new vehicles online
Greater customer focus through sales restructuring
"In 2013, we have taken a decisive step forward in our strategy for growth. Our model initiative is well under way. The new 'Best Customer Experience' sales and marketing initiative has allowed us to align ourselves better to the needs of our customers. At the same time, we are also optimising our internal sales structures," said Ola Källenius, Member of the Divisional Board Mercedes-Benz Cars responsible for Marketing & Sales. "That means we are well positioned to make 2014 a record year as well." The beat case is that when Mercedes-Benz introduced the new E-Class and the CLA compact coupe. The coupe will quickly become a top seller: In very few months, it will be delivered to US customers and become the best-selling luxury sedan in the world. This was only possible because production started up in record time at the Mercedes-Benz plant in Sindelfingen. S-Class vehicles for global distribution are rolling off the production line here in a two-shift operation.

Production is currently running to full capacity at an output of around 460 vehicles per day, the highest daily output ever for the S-Class. The company consolidated its global strategic product initiative with the 'Mercedes-Benz 2020 – Best Customer Experience' sales and marketing initiative. Mercedes-Benz is reconfiguring its sales organization to align it with the changing preferences of customers. The Stuttgart-based premium manufacturer is increasing its inner-city presence to get into direct contact with existing and prospective customers. Mercedes-Benz opened its newest city stores in Tokyo in 2011, in Milan in 2012 and in Osaka in 2013. By 2020 the number of these stores is set to more than double to over 40 worldwide. Another integral part of the new sales and marketing initiative is online vehicles sales. Since the beginning of December, Mercedes-Benz has been the first premium manufacturer to sell new cars on the internet. Within four weeks, over 60,000 prospective customers have visited the online platform and the first orders have already been placed.
This digital sales channel complements the traditional dealerships and is intended to appeal mainly to young and media-savvy customer groups. It means that Mercedes-Benz is available for customers anywhere and anytime from now and in the future. To further improve its focus on customers and markets, it also to restructure the organization of the whole company more clearly along divisional lines. Responsibility for the key sales functions and the most important markets will thus rest directly with the business divisions Cars, Trucks and Vans. For the Group, this represents another strategic step forward in achieving its growth targets. The worst case is that Mercedes does not follow it forward-looking strategy.
There are many risks and uncertainties, including an adverse development of global economic conditions, in particular a decline of demand in their most important markets; a worsening of the sovereign-debt crisis in the Eurozone; an exacerbation of the budgetary situation in the United States; a deterioration of our refinancing possibilities on the credit and financial markets; events of force majeure including natural disasters, acts of terrorism, political unrest, industrial accidents and their effects on the sales, purchasing, production or financial services activities; changes in currency exchange rates; a shift in consumer preference towards smaller, lower-margin vehicles; or a possible lack of acceptance of our products or services which limits Mercedes' ability to achieve prices and adequately utilize its production capacities; price increases in fuel or raw materials; disruption of production due to shortages of materials, labor strikes or supplier insolvencies; a decline in resale prices of used vehicles; the effective implementation of cost-reduction and efficiency-optimization measures; the successful implementation of strategic cooperations and joint ventures; changes in laws, regulations and government policies, particularly those relating to vehicle emissions, fuel economy and safety; the resolution of pending government investigations and the conclusion of pending or threatened future legal proceedings; and other risks and uncertainties.
If any of these risks and uncertainties materialize or if the assumptions underlying any of its forward-looking statements prove to be incorrect, the actual results may be materially different from those Mercedes express or imply by these bad situations.