Over the last few decades, the resilience and ability of the BRIC countries to withstand economic, social and political forces that have brought down big economies is exciting and worth noting.BRIC is a label that defines Brazil, Russia, India and China which according to demographics and recent economic performance have been identified as the countries to watch when it comes to economic development in the 21st century.
Don't waste time Get a verified expert to help you with Essay
The BRIC countries are set apart by their strong economic policies and largely by their demographics that is a large indicator of a country's economic potential. Together, the four countries with the late addition of South Africa have a population of 2.8 billion people who are estimated to be at least 40% of the world population. The four are also believed to occupy a quarter of the land surface across three continents CITATION Glo15 l 2057 (Global Sherpa, 2015).
Through the monetary fund, some regulations and guidelines have been established to guide the BRICS in their development agenda. The regulations are known as the Washington consensus and contain ten major areas the Bretton Woods institutions thought would spur economic growth in developing countries and encourage free trade.
Over the years, the IMF and the World Bank have been key players in the development sector. The two institutions have often been used as a political tool to coerce the beneficiaries to play according to their rules. With the recent formation of the BRICS Bank in July of 2014, the two institutions' influence on developing countries is set reduce.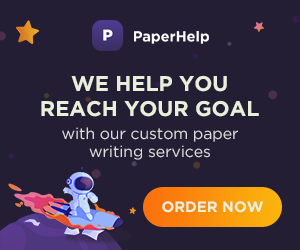 Developing countries, who have a similar agenda of future economic growth inclusivity and relevance, are know preferring the BRICS Bank. The bank offers loans without strings attached except loyalty, guarantee of participation and payment in the long-term development agenda. China, which is the largest contributor to the bank, has not imposed itself on members as commonly seen in IMF and Word Banks help.
The aims of the Bretton Woods institutions, though hidden in the disguise of empowerment, are mainly operated as a business for profit.

Between 2002 and 2008, BRICS managed to increase their GDP from 16% to 22%. Opening up their borders to foreign trade and have seen the countries expand outwards to have a presence in overseas markets. China of the four has seen great expansion in Africa where statistics in the last decade shows that China has been outdoing the Bretton Woods institutions in grants and loans advanced to other developing countries. The BRICS has seen growth in imports and growth in GDP despite economic ups and downs.
Through their collaboration, BRICS have seen tremendous infrastructural development in technology and engineering.BRICS have developed tailor-made solutions for their problems unlike depending on solutions imposed by a third party. Developing countries feel more appreciated and included in their developmental agenda. The countries have together increased their spending on research and development leading to a 7% growth in research expenditure CITATION Glo15 l 2057 (Global Sherpa, 2015)Given that they possess a large labour population, high concentration of natural resources and a large population offering a big market, the BRICS are set for a more dominant role in economic growth. Being owners of capital and input, the Brics' integration and corporation is setting the world towards a paradigm shift where developing countries are no longer onlookers but participants in the development agenda.
These few achievements, over only five years, are more than what the Bretton Woods institutions achieved over the same time when they were formed. Hence, the conclusion that the BRICS are doing better than the International Monetary Fund and the World Bank
References
 Global Sherpa. (2015, January 07). bric-countries-brics. Retrieved from Global Sherpa: Retrieved from http://www.globalsherpa.org/bric-countries-brics