1. Perform a brief SWOT analysis of Embraer.
Don't waste time Get a verified expert to help you with Essay
A SWOT analysis is a structured planning method used to evaluate the strengths, weaknesses, opportunities, and threats involved in a project or in a business venture.
The Embraer was created in1969 by military government have several strengths, one of them is their strategic place. It was located in San Jose dos Campos in Sao Paulo or was called "Technology Valley" which consist of industrial cluster in aerospace telecommunication, auto mobile and petroleum sector was giving the Embraer's distinctive competencies areas of R&D, design, product development, system integration, assembly and technical assistance in aircraft manufacturing.
Besides that, advantage in having smaller jet and less costly by introduced 35-seat ERJ 135 and %0-seat ERJ 145 meet increasing demand for jets that replace turboprop model. They production structure also is one of the strength. Its network consist three levels that which is risk partners or strategic partners at the first level that carry most of innovation and risk and operate based on long term contract. Second level is international supplier and the third level is national subcontracts.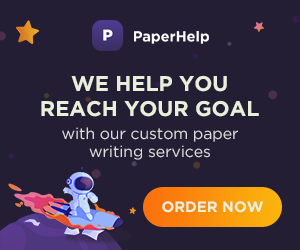 For the weakness part is Embraer was to depending on international supplier, low local content of its products and relied on external consultant as well. Embraer was facing problem in the creation of knowledge and specialized supplier. 95% (by volume) of their equipment, material and components are purchased on the international market. There only 40% Brazilian content in each airplane. They was lack of an market intelligence unit make they to relied on the external consultant to doing their market studies of the commercial aircraft study till their have their own in 1998 which is 29 years later.
They also having a lot of opportunities from their strategic alliance, joint venture and support by Brazilian state bank Banco Nacional de Desenvolvimento Economico e Social (BNDES). Embraer was allowed to access to new military and civil aviation technology with French consortium formed by Dassault, Aerospatiale Matra, Thompson-CSF, Societe nationale d'etudes et de construction de moteurs d'aviation (SNECMA) from French language which mean National Company for the Design and Construction of Aviation Engines in English and lastly is European Aeronautic Defense and Space Company (EADS). It's also led to getting services and certificate procedures for Embraer aircraft in Europe by OGMA, Portugal formerly state-owned aerospace firm. Besides that, they joint venture that they make with Aviation Industry of China II (AVIC II) was helped them in producing ERJ 145. Increases from 30% to 60% of financing of Embraer sales will help Embraer to weather current crisis and grow in the industry.

The threat that can be found in the case study toward Embraer is lack of government support of R&D and many competitors in the market. The market of corporate jets is growing fast and making up for lost revenue. Lack of government focusing on R&D and creation of small high-tech supplier in the industry was giving bad situation toward Embraer market. In addition the informal relationship with the universities makes it not comparable to structured ties being found between company and universities in United State and Europe. In addition fluctuating and rising currency also will be one or the threat.
2. From a resource-based view, what are the key factors behind Embraer's success in the market for regional jets?
There were several key factors behind successful of Embraer in regional jets market. One of the key factors is history of the company founded and supported by the Brazilian government. Also, probably a well-known brand in the Brazilian market – given its market presence in both the military and commercial spaces, and its neighboring markets. The three aviation business units (passenger, defense and special purpose aircrafts) the company entered must also led to, in one or another way, synergies and value-added know-how across businesses. The home market make Embraer had a huge and pivotal role in the company's success.
Not only was the market large enough (both in terms of land and population) to support and serve as a launching pad (in terms of both economics and customer preferences/diversity), but also increasingly demanding for new products. Political and regulatory market factors worked in the favor of the company. Without strong support, protected home market, and subsidies (also in the form of favorable tax) from the Brazilian government, the company would have faced fierce competition and might not have survived in the initial years, and would definitively not get a good head start as it did.
Besides that, privatization and human capital also be one of the factors. The shift in ownership and human capital, change of organization structure and strong and "willing" investors were key factors of the success. Without the empowerment which followed by the shift in ownership and the change to "clock-builders", ready to take moderate risks, from "time-tellers" the company would not have been able to capitalize on the huge market opportunities. The product features; without superior cost advantages and meeting consumer (airline) demands/preferences e.g. Brasilia, the company would not have been able to enter other markets such as the US. Customer focus became a cornerstone of the strategy of the company e.g. design and "robust".
3. What changes do you foresee in the market for regional jets over the next five years?
That trend is reflected in Embraer's forecast that global aviation will grow at an annual rate of 5.2% over the next twenty years, higher than last year's prediction. Deployment versatility and low operating costs have allowed jets in the 61 to 120-seat segment to fill the gap between smaller regional jets and larger, single aisle mainline aircraft. Airlines around the world are using the new jets to replace their ageing fleets, right size capacity and open new markets. Airlines are more efficient on capacity management and better structured to deal with future shocks. Looking ahead, despite recent fuel price increase and natural disasters, Embraer forecasts that world air transport demand will grow by 5.2% per year from 2011 to 2030. There will be a requirement for 31,435 new aircraft deliveries over the next 20 years representing a total market value of US$3 trillion.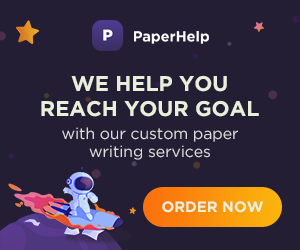 Besides that, the world economy has been recovering from the recession at different paces. Emerging markets are driving economic growth, fueled by the impressive growth in regional jets. High oil prices and growing focus on emissions and noise footprint issues are favoring turboprops demand growth. However, their optimum operation and attractiveness are limited to short-haul and niche markets. In the medium and long-haul market, jets will still be preferred. There will be number of airlines are engaged in regional aviation. The new demand will, in turn, increase the utilization of regional airports.
The rapid development of aviation industry all around the world has led to serce competition among airlines in the more developed parts of the industry. Carriers are shifting their attention to remote areas where they can aggressively tap into the regional aviation market potential. Today, there is still a lack of nonstop sights between many second and third-tier cities. Any existing frequencies are very low. In the future, airlines will need to serve these markets with more economical aircraft that are con?gured with fewer seats to maximize both social and economic returns.
Regional jets facing increasing pressure to adopt practices that protect the environment. Replacing old aircraft with new types with greater fuel effciency is one such example. Airlines are also gradually realizing that improving the effciency of flight operations will be another effective way to save energy and reduce emissions. According to the CAAC, about 16% of the 2.155 million flights in 2010 carried fewer than 100 passengers. Over 51% (172,000 flights) used large aircraft with too many seats which generated a system wide passenger load factor (PLF) less than 60%. At best, PLFs reached only 80%.
Statistical data also show that the volume of air movements grows in proportion to world economic development and that the rate is much higher than that of rail and road transport. Over the last two decades, the annual growth rate of air transport was 11.1%, well above rail (6.5%) and road (7.9%). It was shown that regional jets will be important services in the market based on the demand that increase from year to year.
4. Since September 11, 2001, demand in the airline industry has been unstable or deteriorating. How can Embraer grow and remain profitable in such an environment?
The events of September 11, 2001 produced aftershocks that continue to affect the industry. Since that, day, major airlines have suffered huge losses. They were faced with new costs related to the aftermath, such as the rising price of jet fuel and liability insurance and the imposition of new security taxes. Besides that, it will likely recover in a parallel trend, held down by the extra cost imposed to the such as security
Embraer should reduce revenue; the industry lay off workers and closed of?ces. The crisis also demanded airlines reduce the number of sights and move up the retirement of aircraft. The Embraer need to that in ways to keep survive from bankruptcy.
In other hand, Embraer can grow and remain profitable through recent crisis by using low-fare carriers. Low-fare carriers outperform other airlines because they offer cheap air travel that makes air transportation accessible for more people. They traditionally prefer short- and medium haul routes and those routes underserved by major airlines. The low-fare carriers' simple but efficient service will likely impact the organizational structure of their full-service rivals. While low-fare airlines have proven successful operating in high-density markets, evidence suggests they also see opportunity in low-density, low-capacity markets. They are expected to expand operations into these new markets independently of alliances.
While fuel hedging has been a common practice in mitigating volatility in he short term, airlines can no longer contract jet fuel at fixed prices to insulate themselves from suctuations. During that time, the price of fuel represents 10% to 15% of an airline's operating costs. Given the need to control these costs, manufacturers and airlines are expected to pursue increased fuel ef?ciency in the medium and long terms. Continually improving technology coupled with expectations that oil scarcity will not occur within his forecast period suggest crude oil prices will stabilize below current levels to around $20 to $25 (US) per barrel. The net effect will be to reduce the burden of fuel cost on airline operating costs.
5. How can Embraer's international operations be upgraded to increase its competitiveness?
My recommendations for the company going forward is solve the WTO issue as soon as possible – this needs to be addressed and solved immediately. A WTO restriction could, and most likely would, hurt the company/Brazil tremendously. Besides that, fully engage in the French group proposal, but not because of the military defense space. It though it has higher profit margins, but in the long term military aircrafts will not be as needed as passenger aircrafts it is hoped, because mankind will realize war and defense are not the solution to problems. The company should focus on its core value/business passenger aircrafts supporting evidences are growing GDP in the developing countries and globalization in general. Through the partnerships with the French group it would leverage scale, know-how, access to market but also potentially build its brand beyond the European borders e.g. look into Asian market. Given the population size and many countries in both Europe and Asia there a hundreds of "smaller" airlines that serves both the national and regional markets. These are the ones the company should focus on and where it has its core strength for medium size aircrafts.
However, evidences that are speaking against my recommendation are that the military spending increases for each year, the military defense space are becoming increasingly consolidated, and existing passenger aircrafts are kept in service longer than ever before being replaced by newer ones due to remodeling and etc. So if the company believes in the military defense space then it would be a great opportunity to capitalize on the French group's capabilities/resources e.g. barriers to entry are extremely high, R&D is a must be scale is a real advantage and brand matters in the military defense space. Either or, the partnership would be fruitful no matter what road the company decides to take it is just a matter to keep being a "clock-builder".